Hello, friends! Finally updating this space again! I'm really excited to write the blog post because I can't wait to share with you guys about this really awesome hair salon I've visited the other day! Truly my hair saviour, so read on!!
Managed to squeeze out some time and visited KENJO Hair Salon and it's so worth the trip down!
My hair has been a mess recently. It's really frizzy and the weather in Singapore isn't helping at all. I needed a hair treatment badly so after doing some online research and finding plenty of positive reviews, I'm confident that KENJO Hair Salon would be the right salon for me!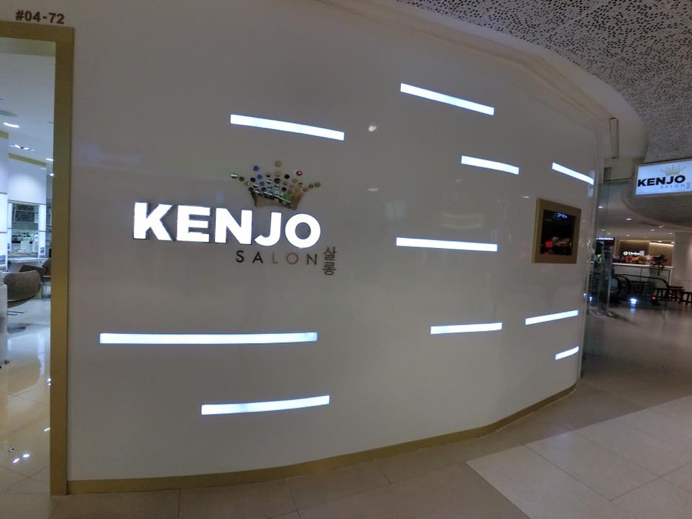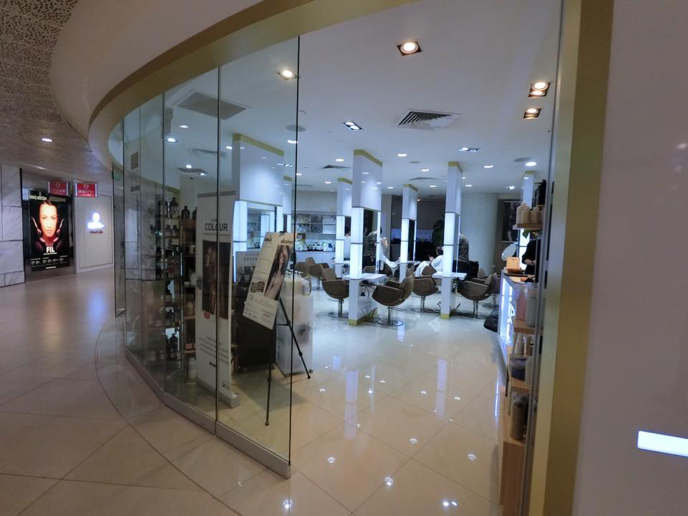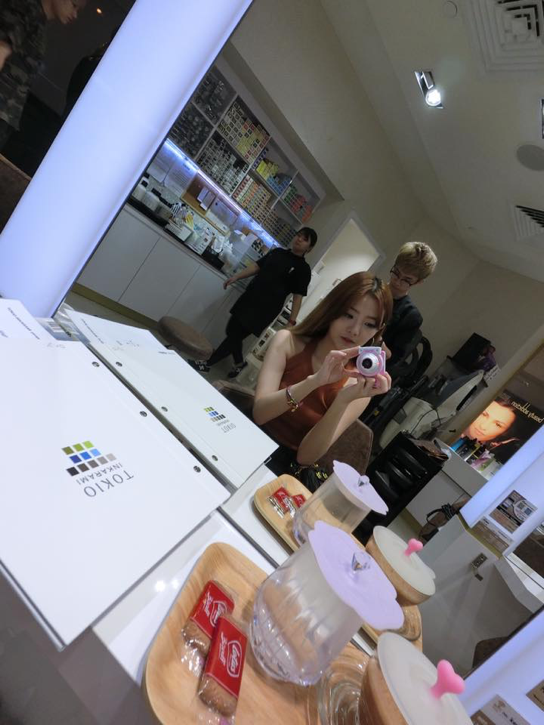 Hello, Justin! My hair stylist for the day (at the back, horrified by my very damaged hair )
Sigh no matter how much hair conditioner, hair mask, hair serum I tried spamming on my hair, it just doesn't seem to work. 🙁
My hair ends are badly damaged due to the constant colouring and bleaching.
I just can't stop dyeing my hair because I prefer bright coloured hair.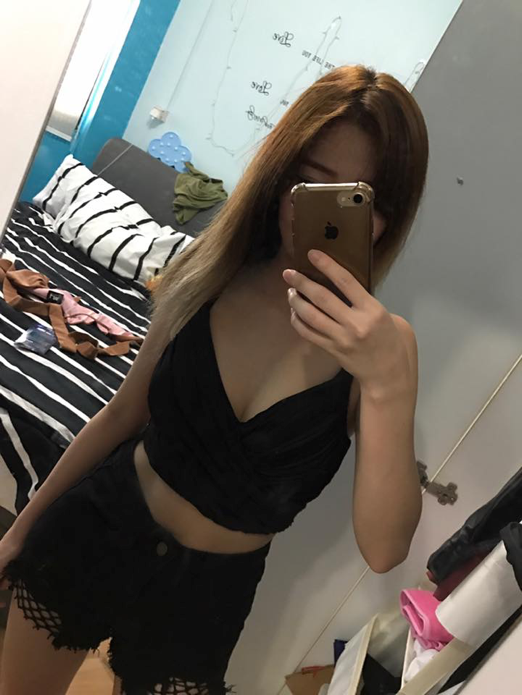 Frizzy hair #1 🙁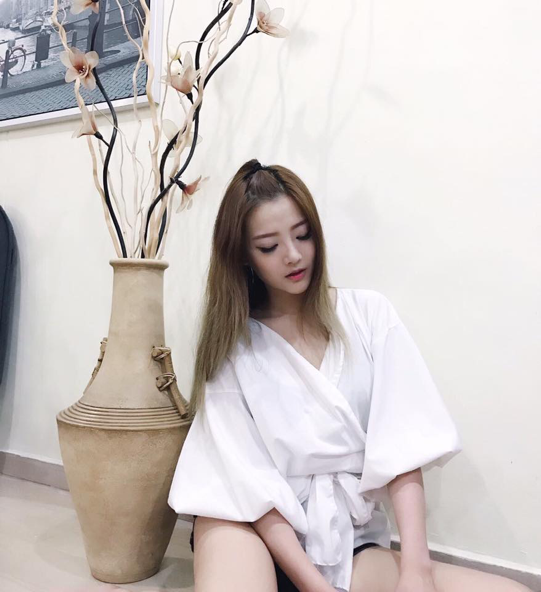 Frizzy hair #2 🙁
Look at the extensive range of hair products they carry! I'm pretty sure they will recommend the right products to their customers 🙂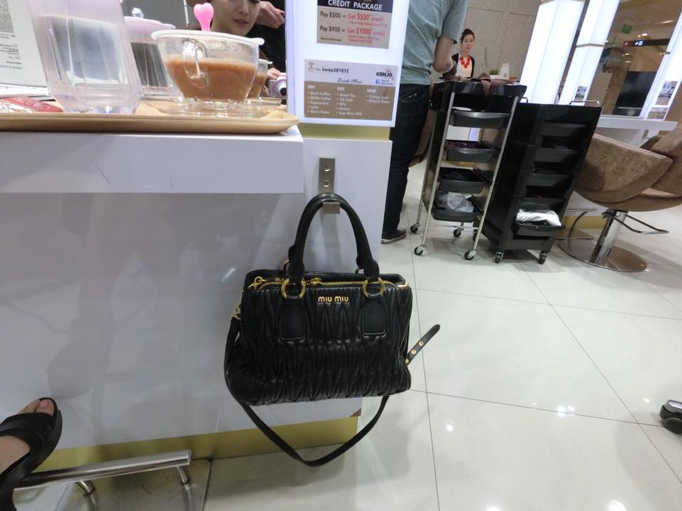 Hehe! Love that the staffs are so kind and I felt really really comfortable there!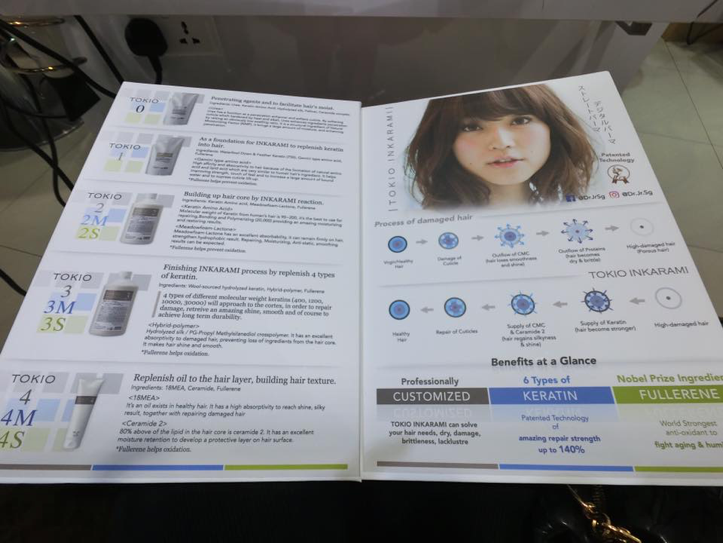 I was told that my hair was so badly damaged and Justin even suggested snipping off a few inches off my hair but I told him I wish to keep them!
So, he then recommended me to try their Tokio INKARAMI Hair Treatment – a hair care treatment that is highly raved in Japan.

Tokio INKARAMI Hair Treatment helps to replenish lost keratins and interlocks them using the patented technology "INKARAMI", and finally seals up the cuticle by replenishing the lost CMC.
The bonded macromolecular keratins will guard against protein loss, resulting in lasting effects, and it restores hair strength by 140%.
It helps to retrieve superior shiny effect by superior restoration from hair core to layer, achieving natural soft and weightless hair.
Tokio INKARAMI is the first in the industry to incorporate "Fullerene" into hair treatment system care. (Fullerene – recognised as the best antioxidants in the world)
This treatment is most suitable for dehydrated hair, unruly hair, extensions and weaves, environmentally UV damaged hair as well as bleached/coloured hair.
And I'm so glad I did this treatment guys!
LET'S DO IT ALREADY!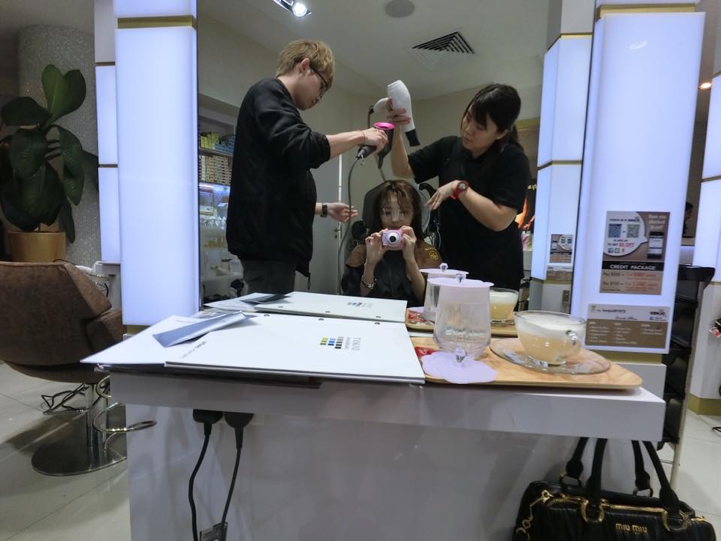 The products used during this treatment! The entire treatment lasted for 30-45 minutes? So worth the wait and there's free wifi over there, so you can watch your Favourite drama or YouTube videos while doing the hair treatment.
Most of the time, I'm asked to be seated while the worked magic on my hair.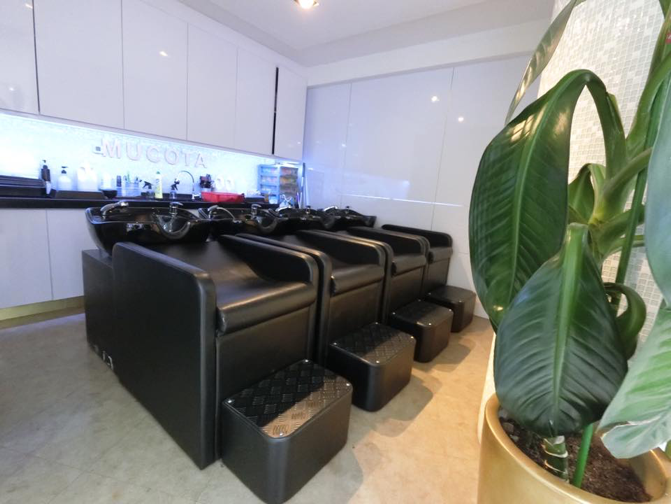 Cosy cosy! They even offered me a blanket and made sure I'm always comfortable and well-taken care of!!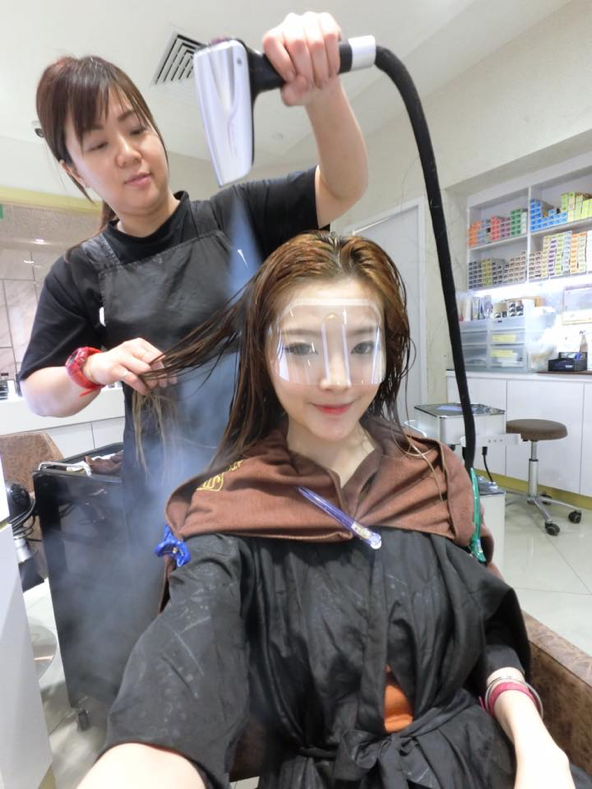 Check out how cool this steaming method is! They actually blew the steam right into my hair.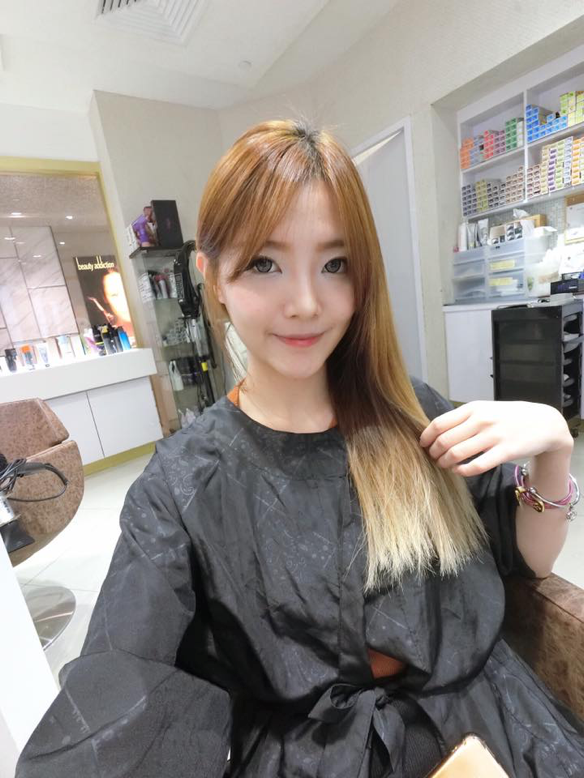 After blow drying…. & I'm all done! My hair is silky smooth now!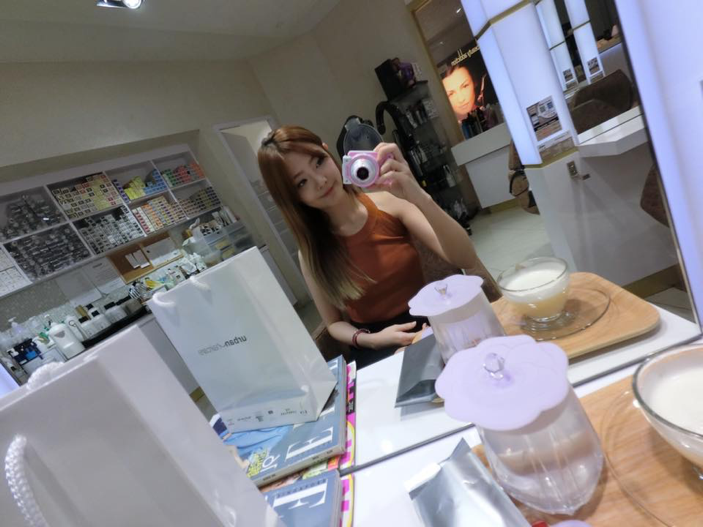 Really really soft and smooth. My hair felt so much lighter and this really perks my mood up~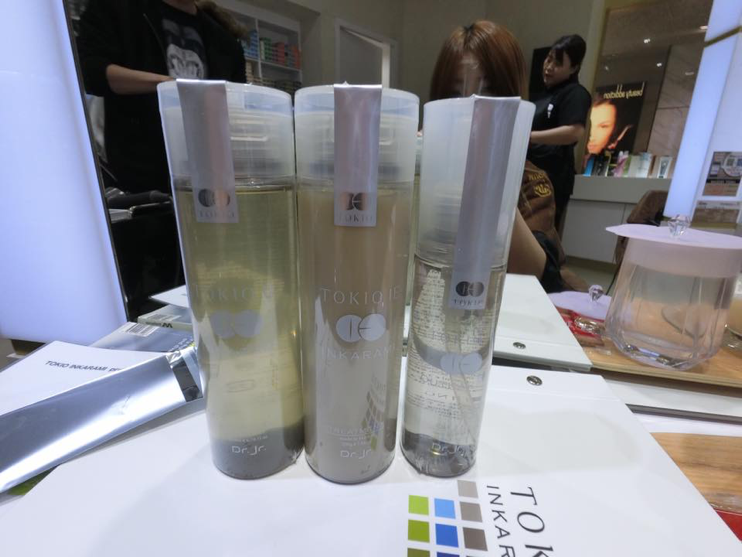 Was also recommended by the team to try the Tokio INKARAMI's home-care post treatment for longer lasting effects!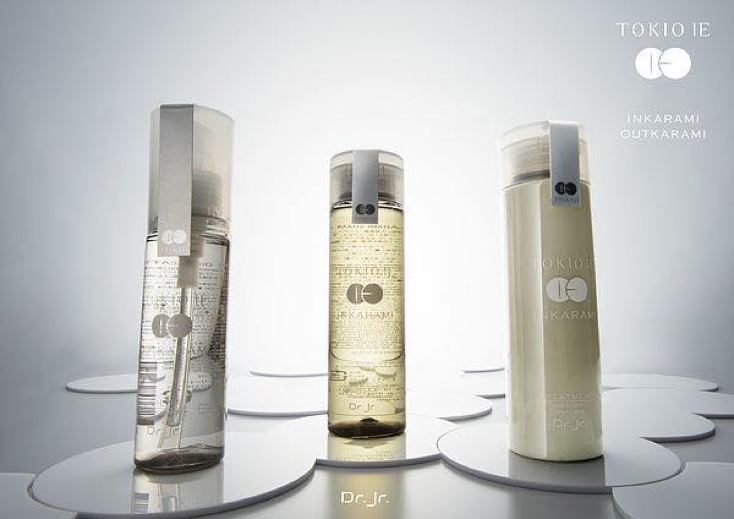 TOKIO IE INKARAMI Shampoo, TOKIO IE INKARAMI Treatment and TOKIO IE OUTKARAMI Oil Treatment (serum)
Really 100% honest review! I've been using these hair care products daily now and my hair remained soft and well-maintained! I'm especially amazed by the hair serum though.
Just a few pumps of it to my damp hair before blow drying, and I can see a significant difference! Strongly recommend you guys to try both the TOKIO INKARAMI Hair Treatment as well as the hair care products!
Till then x!
KENJO Salon
Plaza Singapura (New Wing)
68 Orchard Road, #04-72
Singapore 238839
Tel: +65 6238 8083
Facebook: Kenjo Korean Hair Salon
Instagram: @kenjosalon