There is a lot of hoo-ha over the newly opened Dover Street Market, so we had to check it out ourselves to see if it is really worth all the hype.
In case you are still not in the know, Dover Street Market opens its fourth space right here in Singapore, at 18 Dempsey Road, after London, Ginza (Tokyo) and New York, and one franchise operation in China. Housed in a single unit that resembles an exhibition space more than a retail shop, it is a multi-label boutique where you can find many exclusive designers' collections.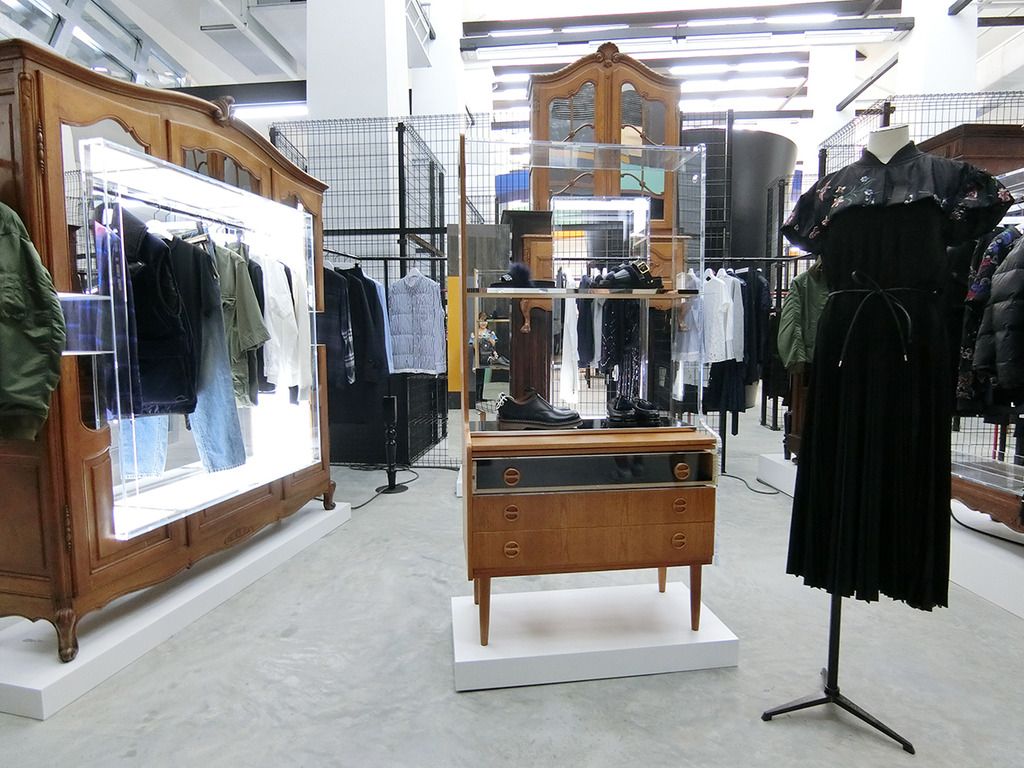 On top of the unique, artistic architectural design of Dover Street Market, we love how each individual brands has its unique space that is different from the other, from the Black Comme des Garcons where the apparels hang from black cage grilles, Japanese streetwear brand Undercover with its rust red space, to Gucci with a vintage pink floral theme.
The brainchild of Comme des Garcons' founder Rei Kawakubo and her husband Adrian Joffe, Dover Street Market Singapore currently carries over 25 brands. I guess Singaporeans are in for a fashion treat as we look forward to having more exclusive collaborations of both luxury and streetwear brands. Seems like it's worth the hype after all.
Let's take a look at what you can find at Dover Street Market.