All you beauty junkies out there, let's have a trivia: how many local beauty brands can you name? Or rather, do you even know of the local beauty brands we have?
It may seem super exciting to walk into a Sephora store to explore the new launches by the various international big guys – Too Faced, Urban Decay, Becca Cosmetics, Hourglass Cosmetics, Tarte Cosmetics etc. (oh yes, my list can go on..), but hey, do you know that our fellow Singaporeans have been working really hard to innovate and bring you beauty products made for our skin and climate?
Introducing the 3 local beauty labels that I think every Singaporean girl should know – 13rushes, Allies of Skin and Skin Inc. It may be really tempting to just pick up the Unicorn brushes from Tarte Cosmetics, or indulge in retail therapy with the long-standing luxury brand, Estée Lauder, but let me tell you about these 5 local brands that I've personally tried and tested, and you might be surprised.
1. 13rushes – Cruelty-free Makeup Brushes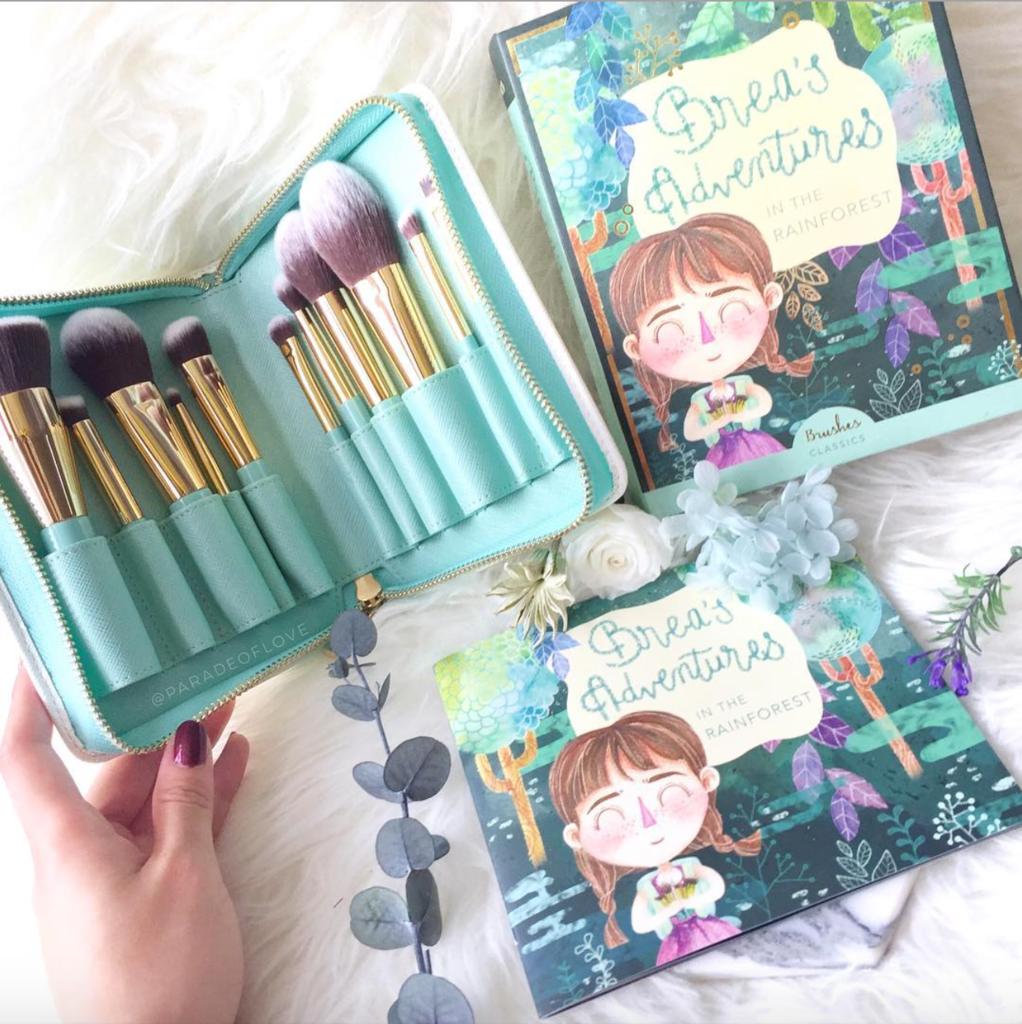 This is ranked #1 on my list for a reason. Since the launch of 13rushes (pronounced as "thirteen-rushes", but looks like "Brushes"), I have been supporting and buying the brush sets. Essentially, 13rushes crafts affordable makeup brushes that allow you to apply your makeup, whether you're a pro or simply just a beginner who's starting out makeup. With delectably soft, handcrafted bristles that are synthetic, these brushes not only work brilliantly but are also friendly to the animals! Say no more to skinning bunnies and squirrels and use these brushes with a peace of mind! My favourite is this Brea's Adventures Travel Makeup Brushes that comes with a nice white and mint faux leather case. Discover more from 13rushes here.
2. Allies of Skin – Adaptogenic Skincare
Honestly, I discovered this brand pretty recently when they sent a set of their 24/7 Kit – skin care picks curated to protect your skin from day to night. Allies of Skin was founded with a simple goal in mind: To create smart, effective products for the modern multi-hyphenate; using potent antioxidants and intelligent nutrients. Interestingly, every product is designed to effortlessly complement all aspects of our demanding lives. You know you just want to pile on fuss-free skincare at the end of every day because you're too tired to indulge in a proper skin care ritual. AOS does just the thing for you.
Also, the entire range is adaptogenic – it means that the product works synergistically with your skin to adapt their function according to your specific needs. Your products should work hard for you, just like how your money should be working hard for you too. My top picks from the brand are the Molecular Saviour™ Mist and the Bright Future Overnight Facial. This duo works wonders when used diligently for 2-3 nights. Shop the entire range here.
3. Skin Inc – Customisable Skincare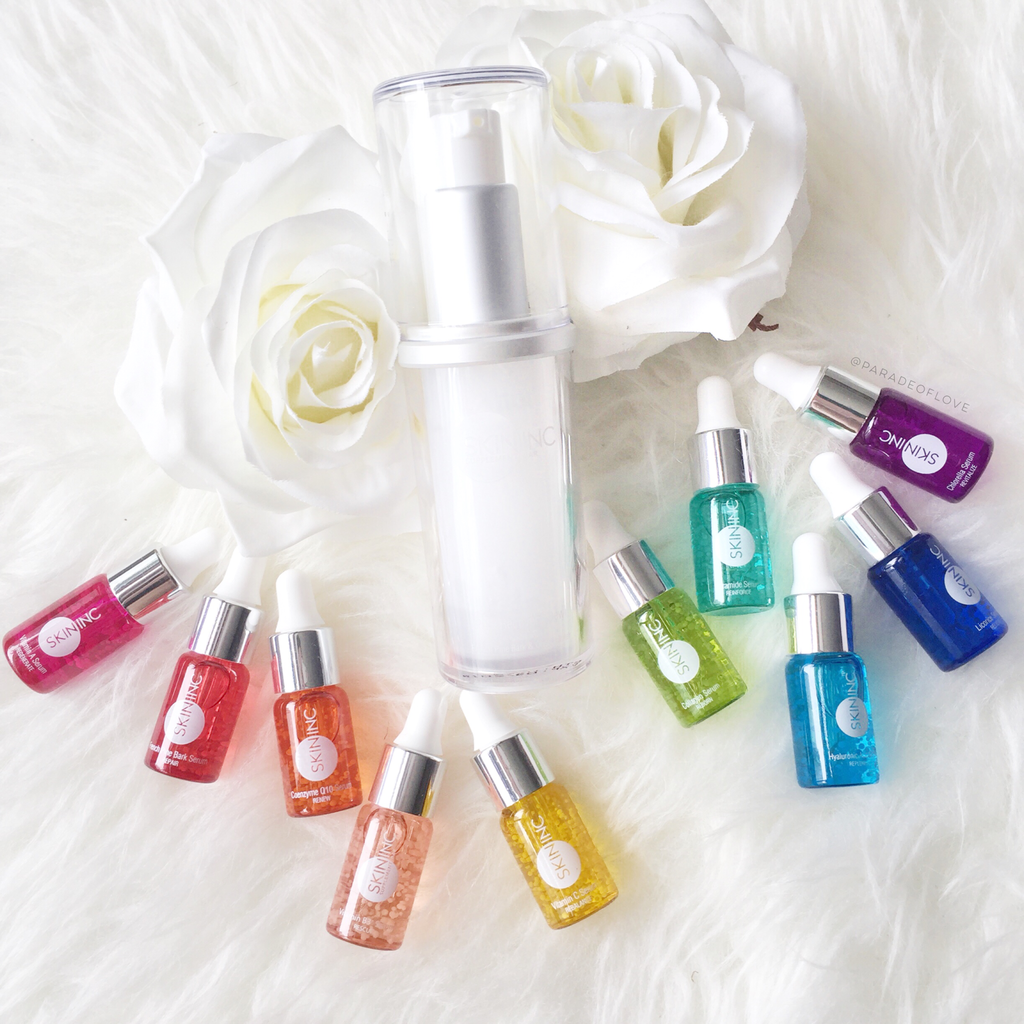 By far, this is one of the most innovative beauty brands; one that helps you target certain skin concerns with customizable solutions (literally). As the picture shows, the little colourful vials contain formulas like Vitamin C, Hyaluronic Acid, Ceramide etc. – all to target different skin issues. You can mix and match to see what works for you and the best part is you won't have to be stuck to one bottle of serum trying to fix all your concerns. Skin Inc, now available globally, helps you create an effective and fuss-free regimen with highly concentrated, pure and active serums without the harmful parabens and scents. It's made not as a one-size-fits-all but as a one-size-fits-one. I personally love their latest launch, the multi-masking series of products – Facial-In-A-Flash. Try them at the Orchard ION boutique to see what to works for you, or explore their website here to learn more.
So… are you gunning for anything out of the 3? Why not support local and help our fellow budding entrepreneurs?