Hi guys, hello from Bangkok! I am typing this as I am waiting to board my delayed flight. This is my second time staying at Centara Watergate and I would love to share my experience in this boutique hotel.
A 7-minute walk from The Platinum Mall, the hotel is located in the Pratunam area. It is okay convenient but not super convenient when you go out to shop at Platinum Mall. I chose Centara Watergate for the comparatively cheaper price and regretted it.
Number 1, 7 minutes is a long walk in Bangkok because the weather is SO hot all the time. Getting to the mall, you've got to cross a busy street plus climb this killer flight of stairs at the overhead bridge. You are so smelly and stinky by the time you get to the mall.
Number 2, most taxi drivers don't know where Centara Watergate is located. This trip, we had to navigate the way for a particular driver and he still made the wrong turn. Traffic was bad, at the end of the day, we gave up navigating, and Sherman and I had to walk back to the hotel.
Number 3, there's no sheltered walkway from Platinum Mall to the hotel. Day two, we were stuck at the mall for an hour or so with all my purchases waiting for the rain to stop when I am really worn out.
Number 4, the hotel is not near to any BTS.
I think holidays are meant for enjoyment. I would rather pay more to stay at Novotel (just above Platinum Mall) or Amari Watergate (opposite Platinum Mall) in future. At least I can rest in between those shopping sprees.
That said, this hotel is clean, minimalistic and photogenic. There were so many parts for you to explore to have your OOTDs taken.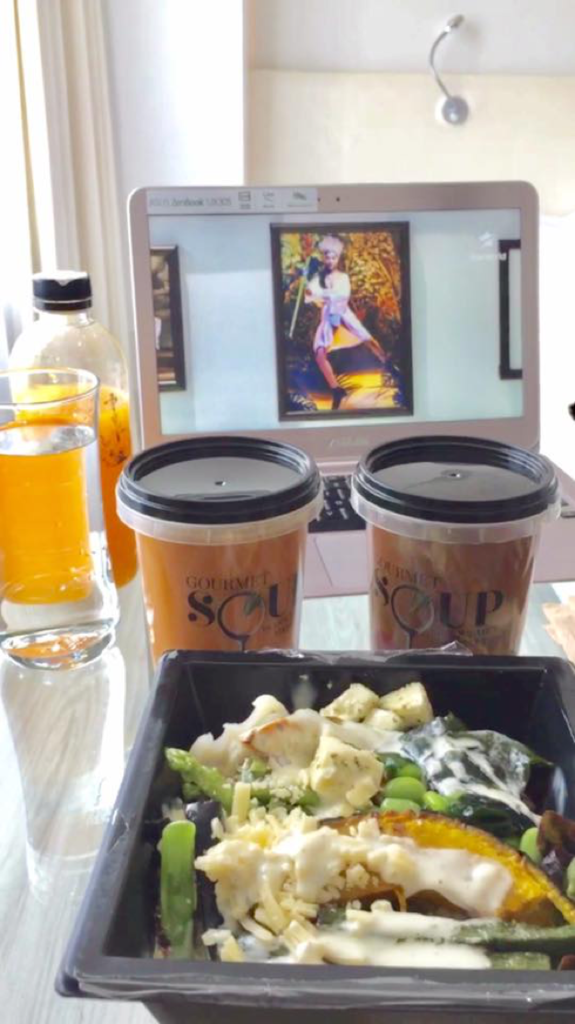 This experience is a good reminder for me to pick a hotel in the area that I will be spending the most time in. The jam on the road is super bad most of the time; hence, I got really lazy leaving the hotel. But I am not complaining because I managed to complete watching Asia Next Top Model Season 5 this trip!
Decided on not leaving the hotel, we had dinner at Chilihip, rooftop restaurant of Centara Watergate (level 20), and I loved it! I am a big fan of alfresco dinner, it's so chill, and the food was good! If you use "eatigo" app, there's a 50% discount at certain timings too. After dinner, you can go one level up and have drinks at the rooftop bar, Walk.
The view is not fantastically mind-blowing, but I like the vibe, atmosphere and music. There weren't many patrons so it's great for an undisturbed couple date.
For shopaholics, good news, this hotel is just a 2 minutes walk to Palladium Night Market which is open every night and you can shop to your heart's content. I bought most of my souvenirs at this particular pushcart right outside the hotel where you can do personalization of names on keychains/laptop casing/passport holder/wallet, etc. Expect to wait for the engraving service as it takes time to get individual letters on your items. I would recommend making this the first stop of your shopping.
P.S. always check on the engraving because they misspelt one of my items, but Thais being Thais, they are so nice & friendly; let them know nicely, and they will gladly make the amendments.
I also visited this massage place which is en route to The Platinum Mall, 2 mins walk from the hotel. The name is slightly funny in my opinion; anyway, I did the oil massage (400 baht = 16 SGD) and my experience was good. I highly recommend my masseur whose name is Lam, she's got magical hands to soothe away those tensions.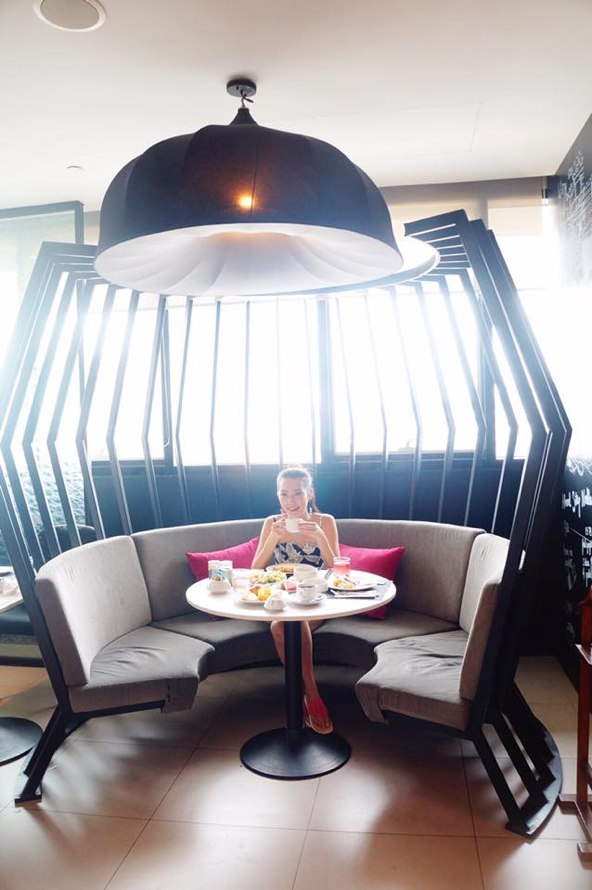 To have a nice photo at the breakfast place, come around 10 am (morning breakfast buffet ends at 10.30am), and you'll get to eat and take photos in ease when everyone leaves. The variety was decent but the food is mediocre.
In general, if you are on a budget, this hotel is great! It's affordable, clean and is walking distance to everything you need (massage, shopping and night market). 7-11 is just a 2-3 minutes walk out of the hotel too. For lazy travellers like myself, I am thinking of trying out another hotel next time.
For those of you who are heading to Bangkok any time soon, have fun and have lots of Tom Yum!
With love, Jacelyn