Look closely and you may realize that your skin is trying to tell you something. Is your skin not looking its best regardless of how regular your masking sessions are and how much your skin care arsenal has expanded?
Credit: Pinterest
Living in the city, our skin is exposed to harmful effects of UV rays, pollution, blue light from electronic devices every day and these aggressors damage our skin and cause dull skin, skin clogs, and even visible signs of aging like pigmentation, fine lines, and wrinkles. On top of all these, the daily stress and our unhealthy diet further aggravate the problems.
Signs that your skin needs a detox
– Pimples/acne outbreak
– Clogged pores
– Dull and sallow skin
– Uneven skin tone
– Sensitive skin
– Fine lines and wrinkles
– Dry, flaky skin
– Skin care products don't work anymore
Having all that in mind, how do we detox our skin?
How do we do a skin detox?
If you experiencing the symptoms listed above, it is a sign that your skin is overwhelmed. More often than not, the environmental aggressors and excessive products build-up on your skin are the main culprits.

Credit: New Health Advisor
Here are some ways that you can detox your skin.
1. Drink more water
Credit: Imgur
The first and easiest step to start a skin detox rolling is to make sure that we drink enough water. Besides keeping our skin hydrated, it helps to remove toxins in our body. Do not drink a lot at one go, but instead, take sips of water every 10 to 15 minutes throughout the day. If drinking plain water is hard for you, try adding a slice of lemon to taste. Lemons boosts the detoxing power and promotes healthy digestion.
2. Cut out junk food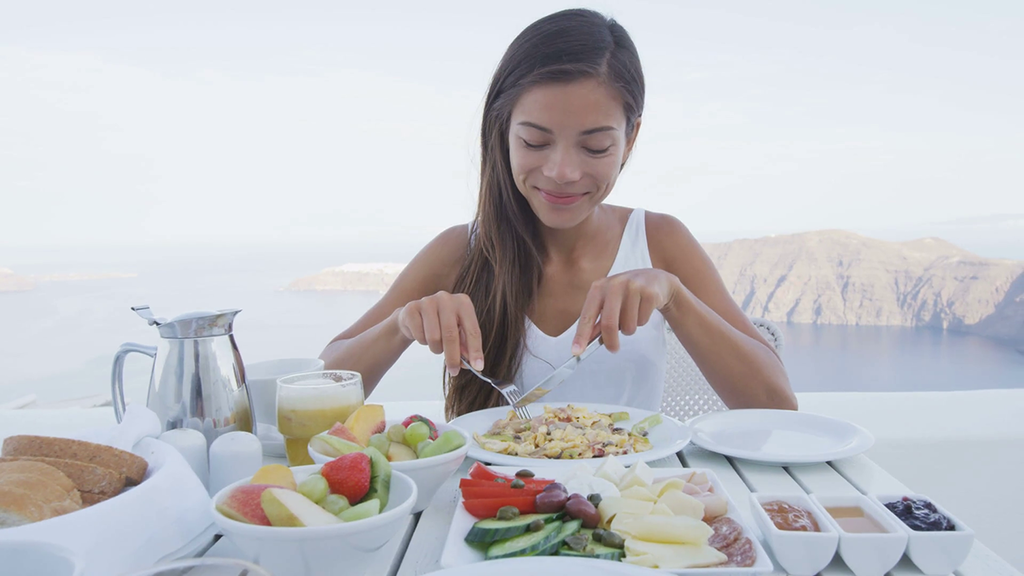 Credit: Video Blocks
We are what we eat. We heard this phrase gazillion times and it's about time we take it seriously. Avoid junk food that can be dehydrating and inflammatory like animal fats, white sugar, white flour, fast food, processed food, and alcohol, and the list is not exhaustive. Instead, eat your greens and fruits, and incorporate those super foods that are high in antioxidants in your diet. Be it for anti-aging, calming, hydrating, or purify, Murad has come up with a list of food for all our beauty needs. Opt for healthier options when you are making a meal selection and let your beauty shine from inside out.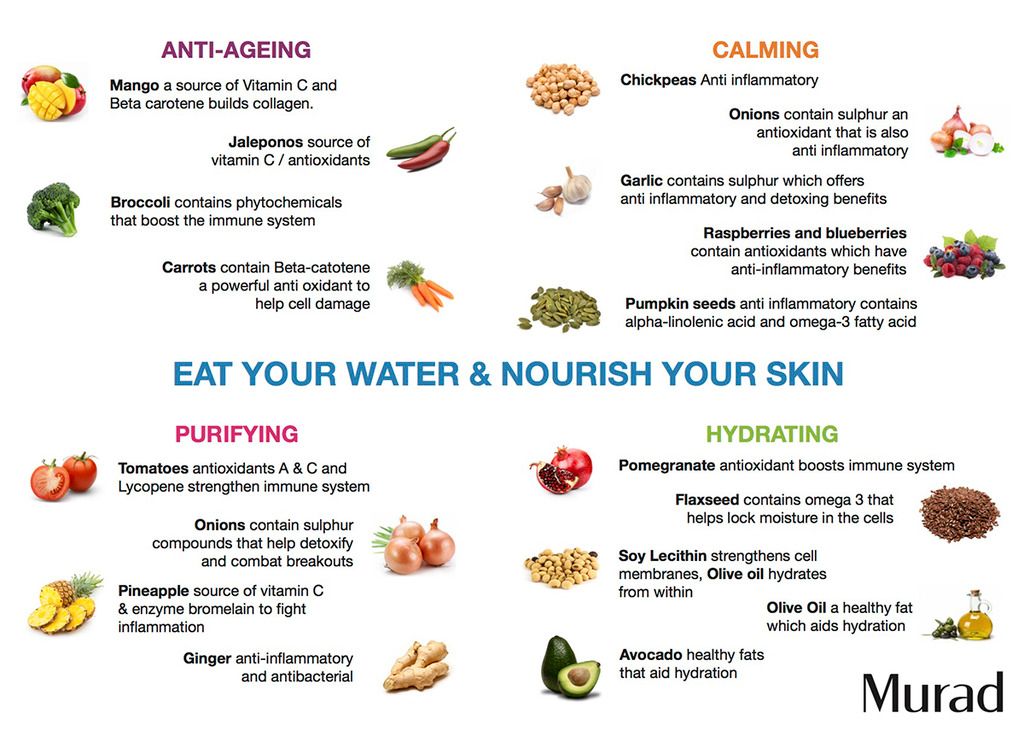 Besides being more aware of the food you are eating, you may want to replace your coffee fix with detox tea to further remove the toxins from our body. Detox tea can remove toxins from our digestive systems, and comes with a host of other benefits like promoting healthy skin, providing liver support, and even improving our immune system.
Here's a simple recipe for you to prepare your very own detox tea to get you started.
Ginger and Tumeric Detox tea
RECIPE
Make one cup of detox tea
INGREDIENTS
– 1-2 lemon slices
– 1 tsp ginger root, freshly grated
– 1 tsp turmeric root, freshly grated
DIRECTIONS
– Combine lemon slices, ginger root, and turmeric root in a saucepan with 1.5-2 cups of water
– Heat on high heat for 5-1- minutes without letting mixture come to a boil.
– Strain the liquid, removing lemon, ginger, and turmeric from pan.
3. Sweat it out

Credit: Soul Scape Asia
On top of working out to achieve that perfect body, perspiration helps to remove impurities from our skin. You may want to try hot yoga, or even a sauna session to up the heat and remove those toxins.
4. Dare to go bare

Credit: Pinterest
Pick a day or two in the week and go about your daily routine with no makeup on your face. Using makeup excessively without giving your skin appropriate breaks in between isn't spelling good news for our skin. Going bare face promotes skin cell turnover and gives us a better complexion. In addition to that, remember to exfoliate your face twice a week with a gentle exfoliating scrub to boost your skin cell turnover and at the same time, revealing the healthy skin beneath.
6. Spring clean your skin care items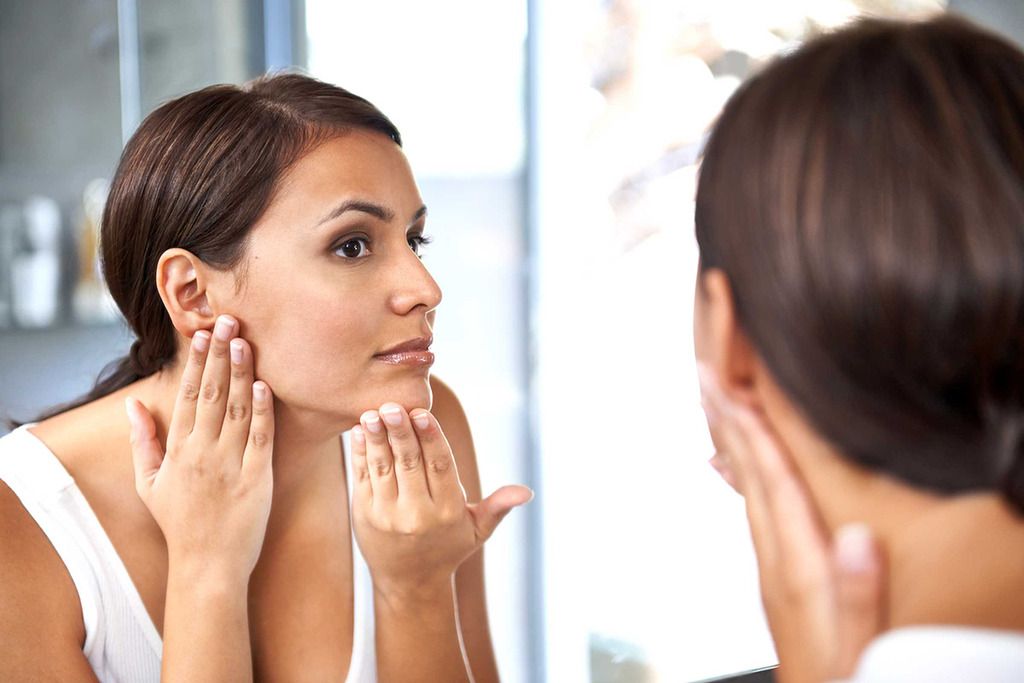 Credit: Readers' Digest
More isn't better when it comes to skin care. Too much skin care, or using skin care products that are too harsh for our skin is just a waste of time and money. Do a spring clean of the unnecessary skin care items and avoid piling on too much to prevent excessive product build-up on your skin. Use a deep cleansing mask once a week to remove all the gunk, and stick to toxin-free skin care products.
For the uninitiated, modern lifestyle exposes us to a lot of technology and gadgets, and your seemingly harmless computers and smartphones may be affecting your skin, and even the quality of your sleep with the blue light they emit. It can be really difficult, but do avoid excessive smartphone usage at night, especially around your bedtime.
Murad City Skin® Overnight Detox Moisturizer
https://www.youtube.com/watch?v=YNBhbmM1CNY
If there is a skin care product that you need to help with your skin detox, go for Murad City Skin Overnight Detox Moisturizer that is supercharged with antioxidants from Marrubium Plant Stem Cells. Use it at night to neutralize pollutants and strengthens skin's barrier while you sleep. Next Generation Vitamin C helps brighten and even skin tone, while nourishing botanicals plump skin to help visibly reduce fine lines and wrinkles, and let you wake up to radiant and healthy looking skin.
50ml, $146
Available at all Murad Space at Robinson the Heeren, BHG Jurong at Jurong Point Shopping Center, all Sephora stores and Murad E-shop at www.murad.com.sg.