If you are one of those who enjoyed journeying through the Mushroom Kingdom to rescue Princess Peach back in the '90s, take note that you can continue this pixelated journey and relive those nostalgic moments through Shu Uemura's beauty collection this November.
Credit: Geek
Shu Uemura will be collaborating with Super Mario and his kickass friends to launch their 2017 holiday collection. The collection will include makeup, skin care, and even hair products, all adorned by Super Mario's 8-bit motifs.
The Shu Uemura X Super Mario beauty collection will drop worldwide on November 1st but let's take a look at what's in the collection so that we can deliberate on what to put into our shopping cart.
Shu Uemura x Super Mario Bros Dive Into Adventure Makeup Box
Shu Uemura x Super Mario Bros Peach's Eye and Cheek Palette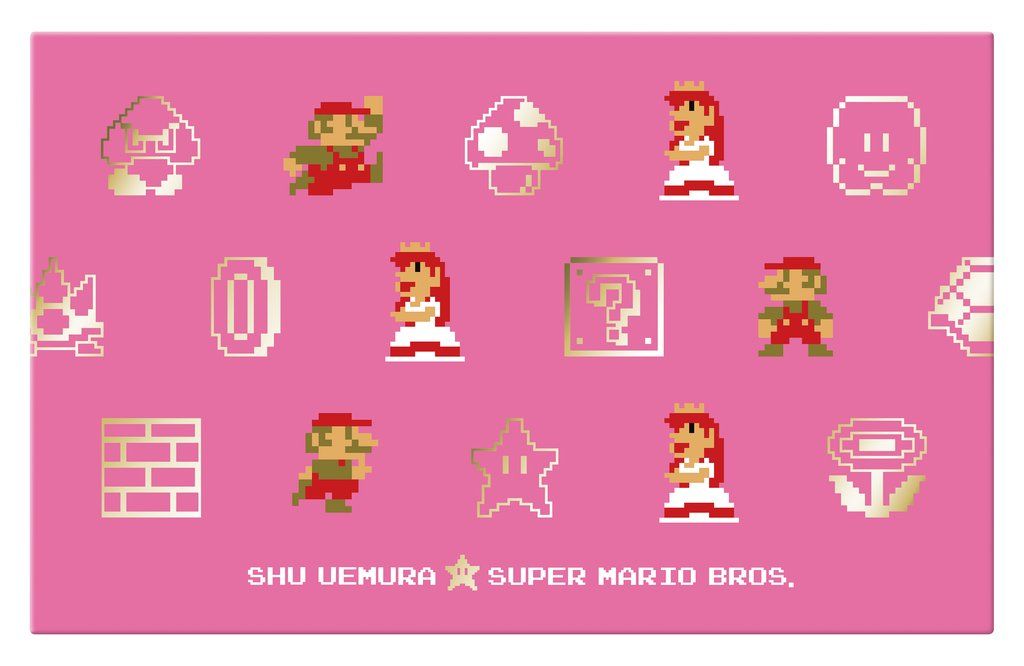 Shu Uemura x Super Mario Bros Drawing Pencil in M Black 01, M Brick Brown 84, and P Light Orange 21.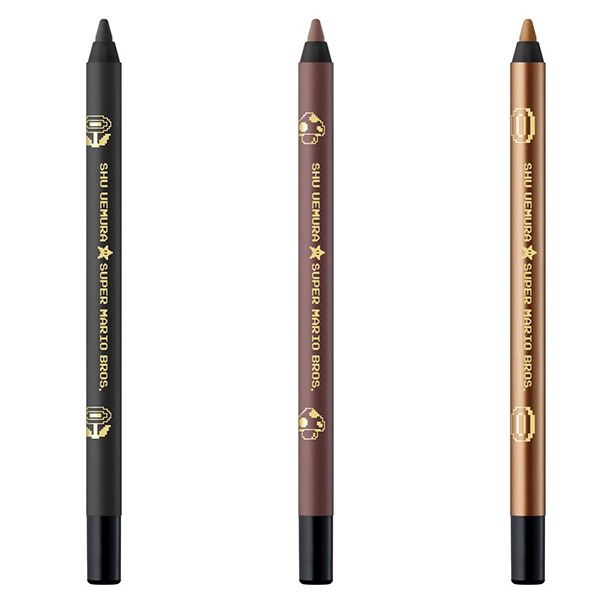 Shu Uemura x Super Mario Bros Dual Stamp-Me Liner in Hidden Star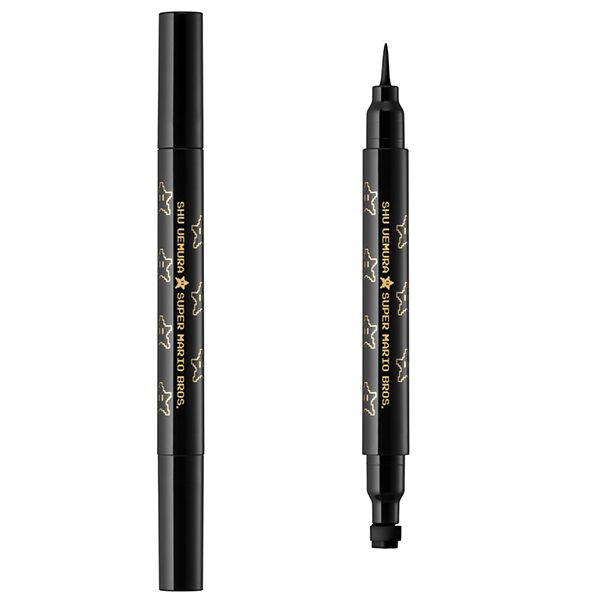 Shu Uemura x Super Mario Bros Invincible Superstar Premium Curler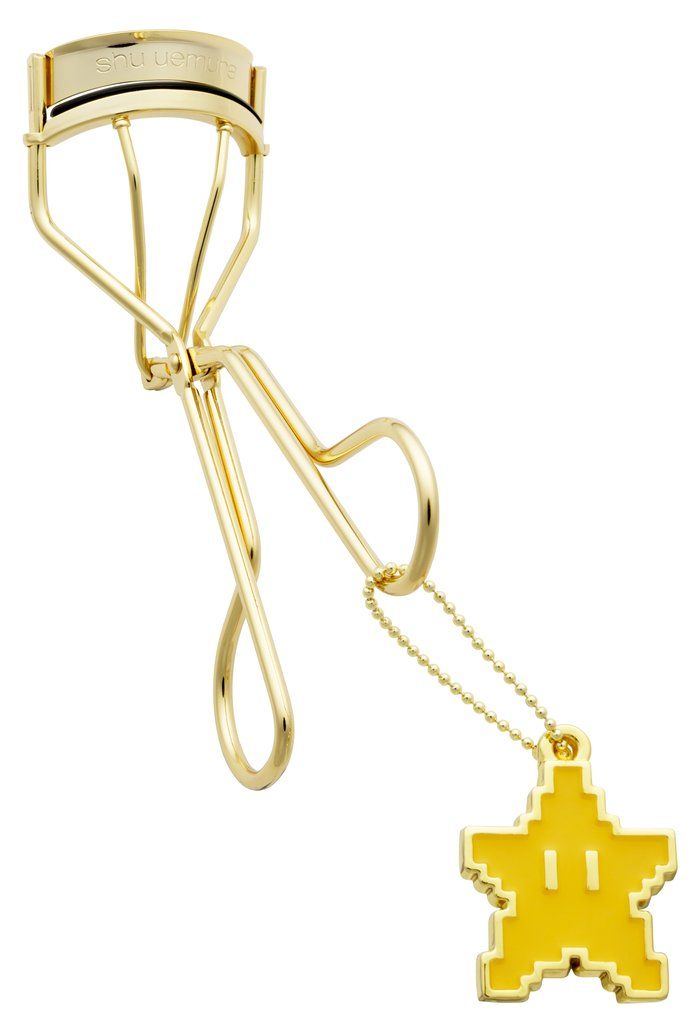 Shu Uemura x Super Mario Bros Rouge Unlimited Sheer Shine in Stage Cleared and Saved Peach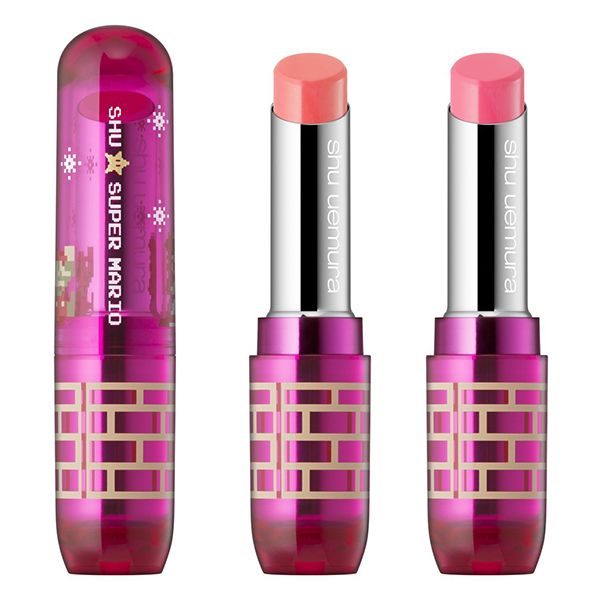 Shu Uemura x Super Mario Bros Rouge Unlimited Supreme Matte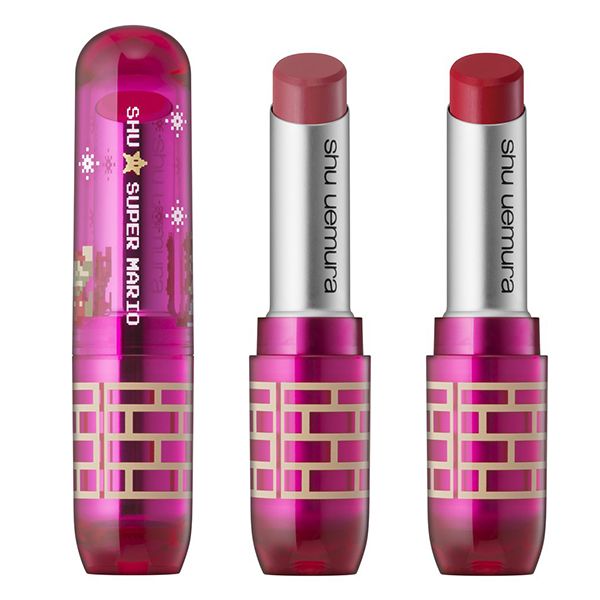 Shu Uemura x Super Mario Bros Rouge Unlimited Tint in Balm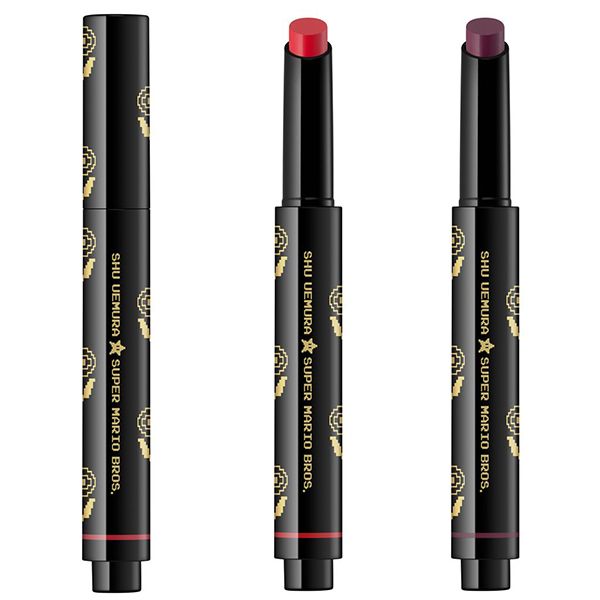 Shu Uemura x Super Mario Bros Fresh Cushion Blush in Brave Amber
Shu Uemura x Super Mario Bros Fresh Cushion Blush in Dreamy Mauve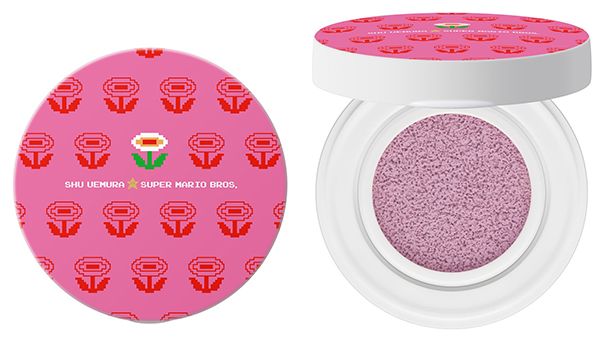 Shu Uemura x Super Mario Bros Skin Perfector Makeup Refresher Mist, in Sakura and Yuzu
Shu Uemura x Super Mario Bros Peach's Favorite Premium Brush Set
Shu Uemura x Super Mario Bros Ultime8 Sublime Beauty Cleansing Oil
Shu Uemura x Super Mario Bros Art of Hair Care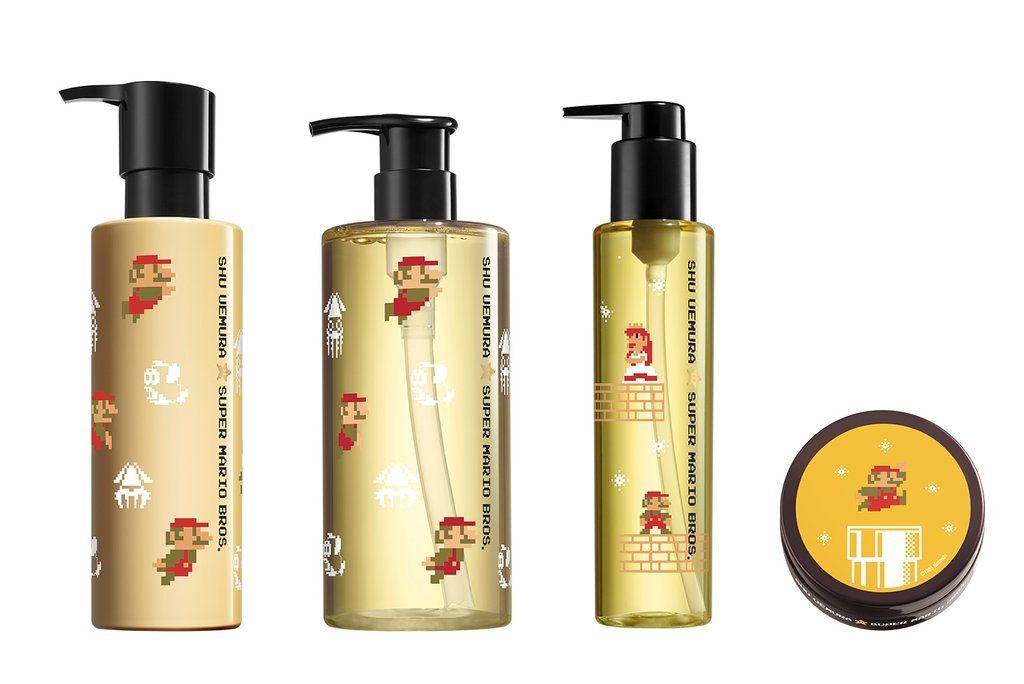 All product photos credit: Shu Uemura