We can trust the Koreans to impress us with their innovative beauty products. And if we are going to talk about the next hype in K-beauty, we reckon that it will be none other than fermented skin care.
Lee Na Young
Yes, just like how cabbage is made into kimchi, and how grape juice is made into wine, this is the fermentation process we are talking about as the upcoming Korean beauty hype. Odd? With the benefits it promises, we don't think so!
What is fermentation?
Credit: Microbial Food
Fermentation is the breakdown of organic compounds into acids and alcohol using bacteria, yeast, or other microorganisms. It is commonly used in cooking but it seems that the beauty industry has discovered the value of fermentation in beauty in recent years.
Why do we love fermented skin care?
1. No preservatives used
Fermented skin care took the stage mainly due to the fact that no preservatives were used in the formulation as preservatives will kill the microbes that are required in the fermentation process.
Many of the "safe" chemicals that are widely used in traditional skin care or personal hygiene products can cause skin issues and even accumulate in our bodies to cause other health issues later on in life. Therefore, using natural, fermented products not just give you better and healthier skin, but also protects our health and well-being in the long run.
2. Prevents skin irritation
Credit: Gruve
With the fast-paced lifestyle and environmental agressors that we face everyday, many of us have skin that is sensitive and easily irritated. Skin care products that contain strong chemicals isn't good news for our sensitive skin and natural skin care products are definitely a better option. Besides, in fermented skin care, harmful bacterias are eliminated in the fermentation process and that helps to prevent skin irritation.
3. Better absorption
Credit: Viva Woman
Think of how fermented food or enzymes aids in food digestion and nutrients absorption in our body, and you can better understand how fermented skin care works on our skin. Fermented skin care is more concentrated, and the fermentation process increases the bioavailability of the skin care ingredients, and therefore, our skin will be able to absorb all the nutrients better. Talk about better skin care efficacy!
4. Protects the skin
Credit: Nae Sushi
Last but not least, fermented skin care products are loaded with natural anti-oxidants and anti-inflammatory ingredients. That can increase skin cell turnover and slow down the aging process of the skin.
Korea's su:m37 ̊ fermented skin care range
su:m37 ̊ debuted on our shores a few months ago and we were excited with their range of highly raved fermented skin care. All ingredients that go into the making of su:m37 ̊ have been harvested according to their rightful seasons and extracted according to their life cycles to keep everything natural, through a process that takes at least 365 days at optimal temperature of 37 ̊. It is also the only Korean skincare brand that has a dedicated Natural Fermentation Research Institute.
Let's take a look and see what are their star products that beauty bloggers want us to try.
1. su:m37 ̊ Secret Essence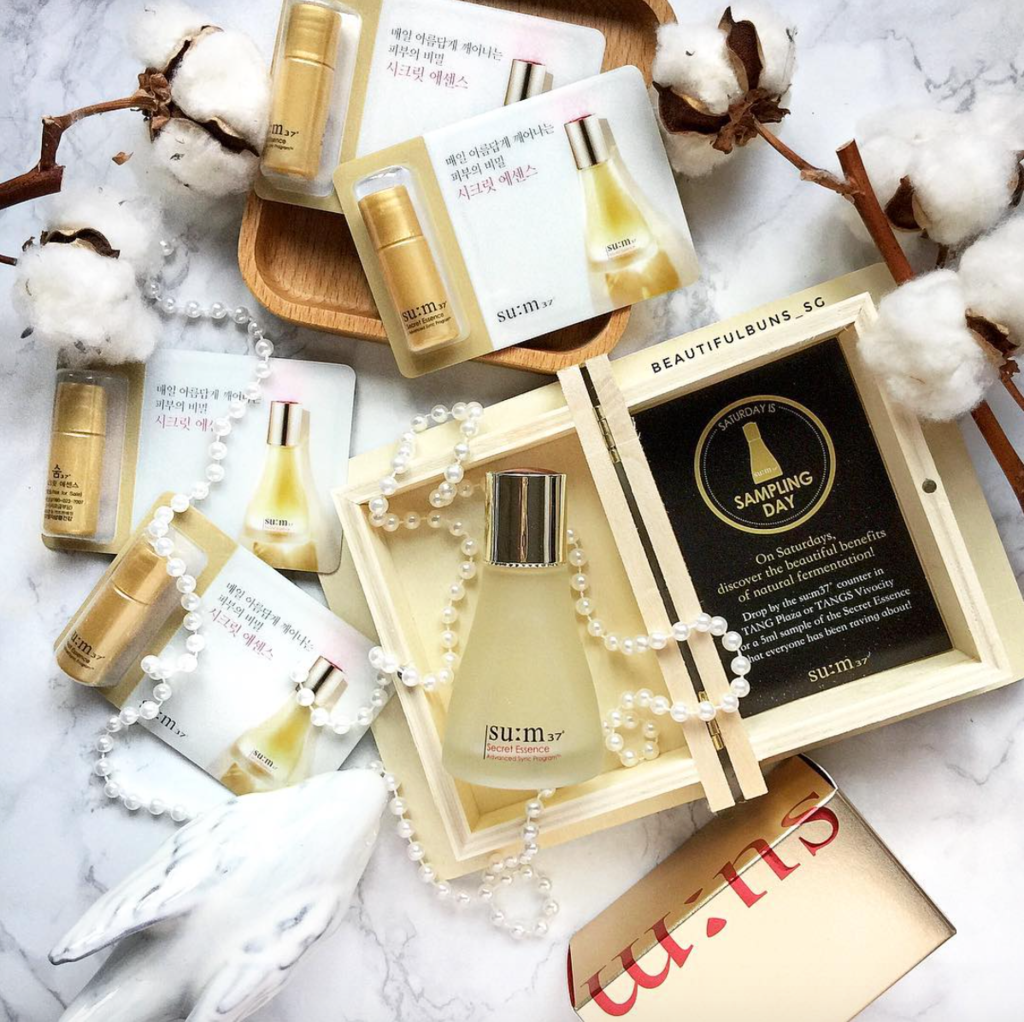 Credit: Instagram @beautifulbuns_sg
su:m37 ̊ Secret Essence helps our skin to rebuild its resilience and strengthens our skin to fight against external aggressors and pollution. Made with more than 80 different types of plants, Secret Essence is rich in antioxidants, improves our skin tone, brilliance, firmness, texture and hydration.
2. su:m37 ̊ Water-full range
Just like its name suggested, su:m37 ̊ Water-full range hydrates our skin deeply. Made with Bamboo sap and Aquafirm™, this range provides intense moisturization, strengthens moisturizing proteins found in skin cells so hydration is delivered deep into the skin, and helps skin retain moisture better.Contrary to popular beliefs that deep hydrating products are heavy in texture, su:m37 ̊ Water-full range has a light-weight texture that is perfect for oily and combination skin.
3. su:m37 ̊ White Award range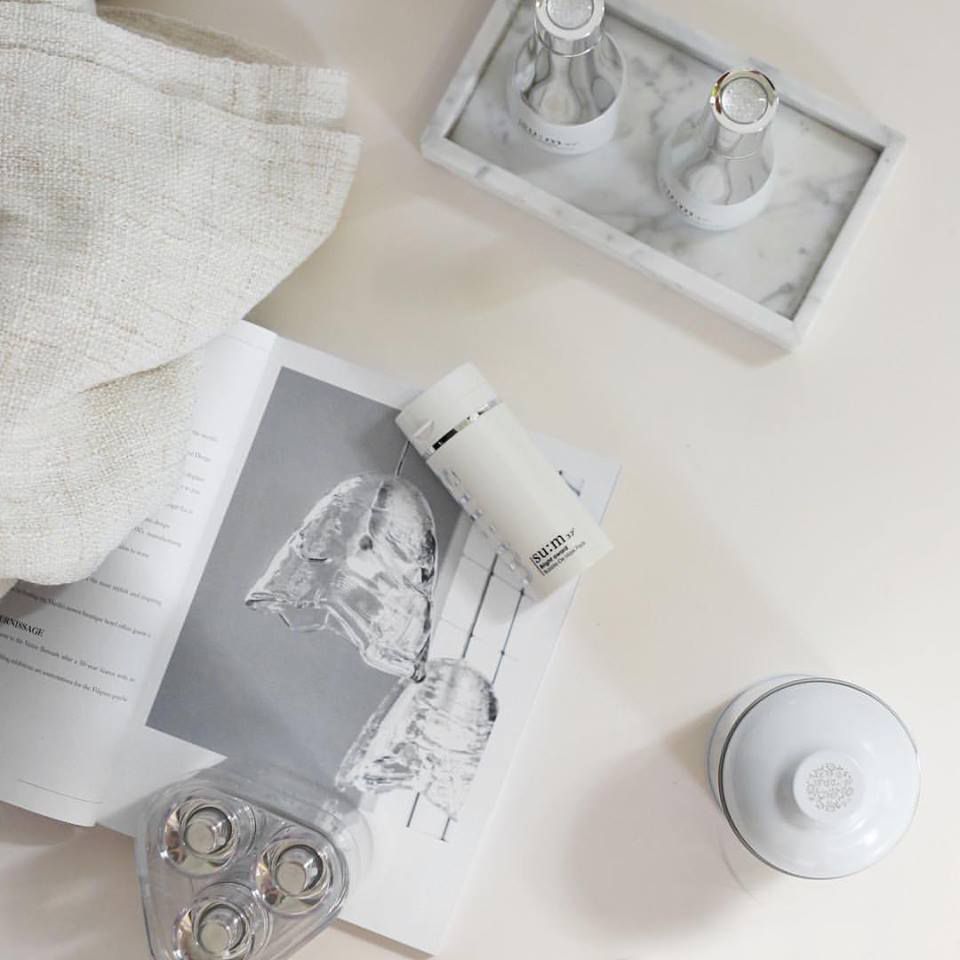 If you are looking to brighten your dull, sallow and fatigue skin, try su:m37 ̊ White Award Range. This brightening and anti-aging line delivers dual synergy effect thanks to its fermented brightening agent, NAPS, and micro-fermented pearl protein. It controls our skin's production of melanin to prevent freckles and lighten blemishes, and at the same time prevents accumulation of dead skin cells, to give us a bright and radiant complexion.
4. su:m37 ̊ Secret Repair range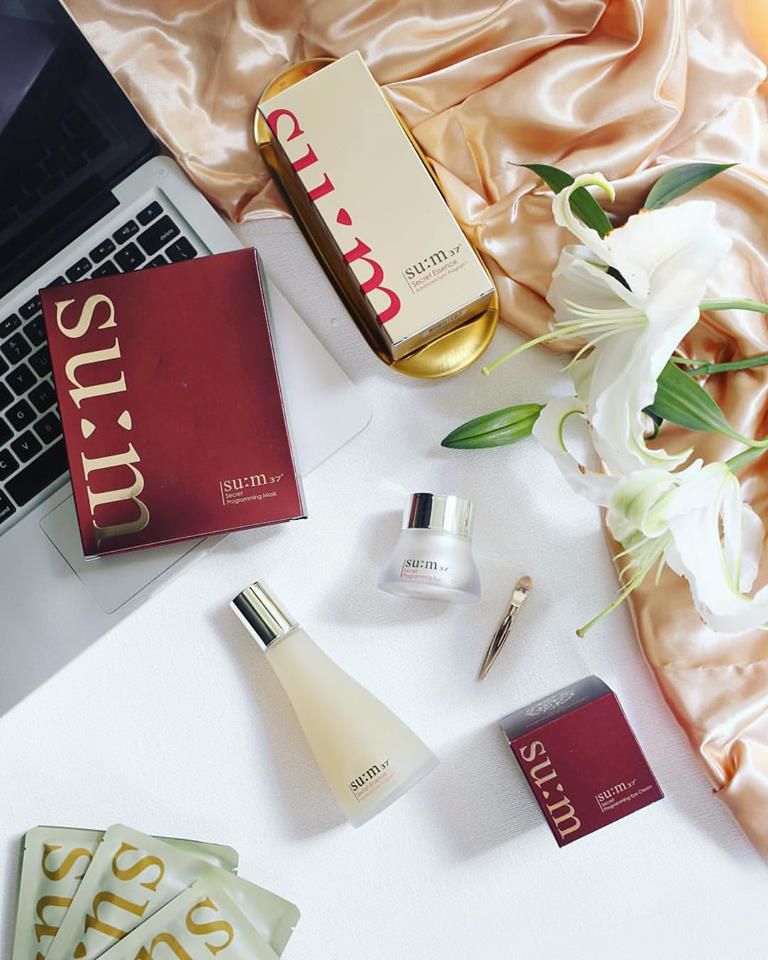 As we age, our skin starts to lose elasticity. su:m37 ̊ Secret Repair Range contains ingredients that have gone through a 23-year fermentation period to form stronger elasticity in the dermis. This range is formulated to reset skin's elasticity by improving the skin barrier and moisture levels from within.
Experience the benefits of natural fermented skincare for yourself! Visit new su:m37 ̊ in Isetan Tampines mall to collect a best seller trial pack from 3-31 October 2017.
su:m37˚ is also available at TANGS in Tang Plaza and VivoCity.
*Trial pack is exclusive to Tampines mall.
Facebook: @sum37singapore
Instagram: @sum37_singapore