O'Sulloc Tea House is a famous tea brand that originated in Jeju. The brand O'sulloc 오설록 specialises in green tea and has got cafés, a museum, and tea plantations over South Korea. They have several tea houses/cafes in Seoul including Myeongdong, Apgujeong, Insadong and Daehangno. Being a green tea lover, I decided to check out the place during my visit to Seoul recently.
My friends and I headed to the branch located at Garosu-gil first thing in the morning. We were the first customer upon arrival and it was great that the cafe was empty which made exploring it really convenient for us. We explored the place and began to take our outfit of the day shots around the café. It is definitely an instaworthy spot that you need to put on your OOTD venues list.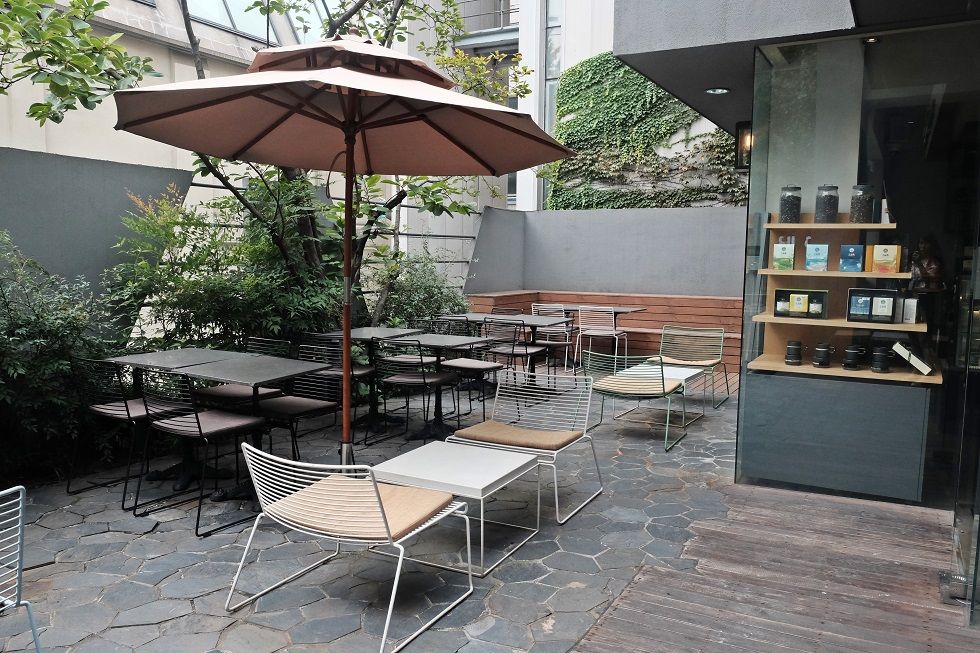 The display counter showcases the different swiss rolls, cakes, and desserts, right next to the cashier counter. We ordered the Green Tea Roll Cake, Black Roll Cake and Hot Houjicha Latte at the counter and made payment on the spot. Once we got our cakes and drink, we took some time to take some photos before trying them out.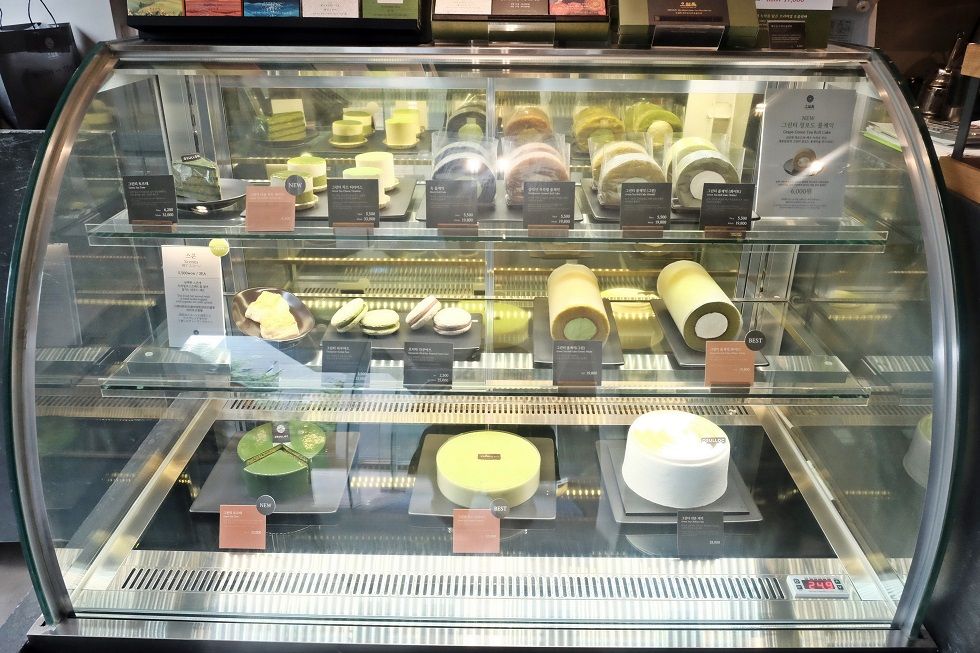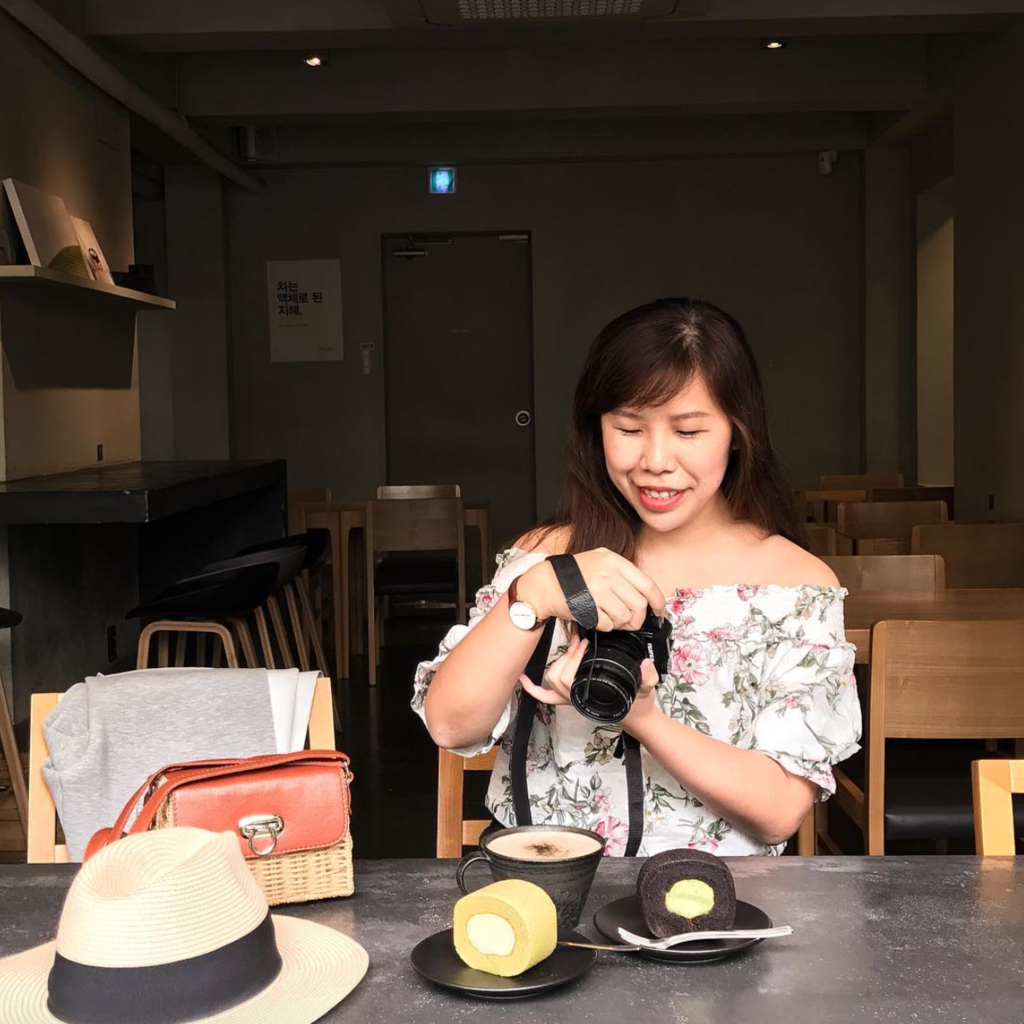 Green Tea Roll Cake
Light and soft sponge cake with green tea taste infused. There isn't much of the tea bitterness in it. I would say it is well-balanced and not too sweet.
Black Roll Cake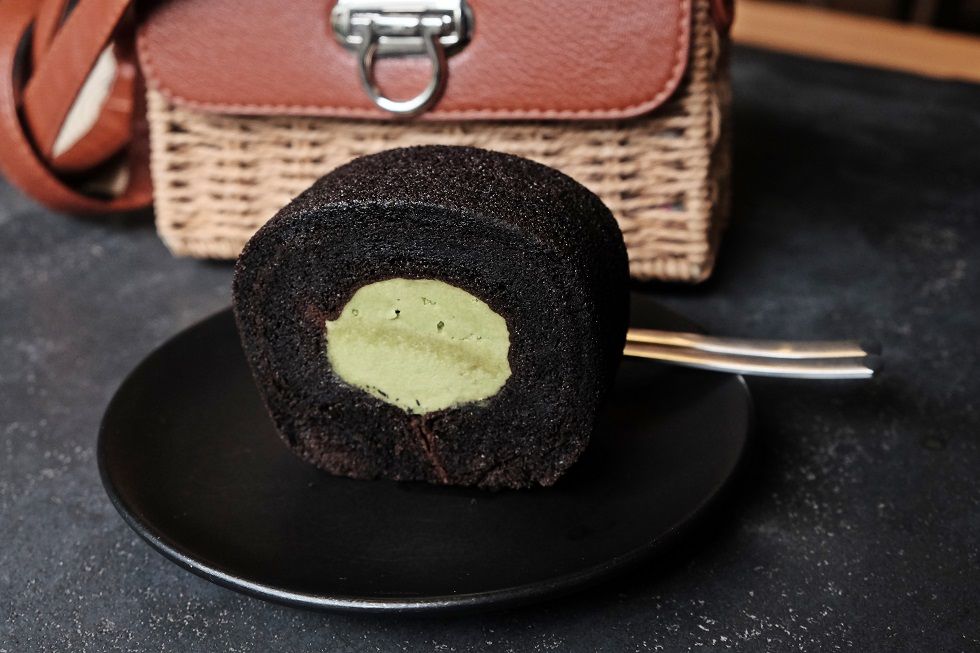 The black roll cake has a subtle tea flavour. It is light and spongy just like Green Tea Roll cake. The texture balances well with the green tea cream filling. I love the mild taste and goes perfectly well with the houjicha latte.
If you are a green tea lover, be sure to check out O'sulloc Tea House. They also sell green-tea-related merchandises at a corner of the café. Customers can purchase the tea leaves or O'sulloc products directly from the café and I think that they are perfect for souvenirs too. And the best part is that the café also provides complimentary WIFI services. So now you can visit the place without having to travel to Jeju!
O'Sulloc Tea House
Website: https://www.osulloc.com/kr/en