Mr. Holmes Bakehouse is a US café brand that is well-known with its Cruffin. So, what is Cruffin? It is a combination of croissant and muffin.
Mr. Holmes Bakehouse is a popular bakery hails all the way from San Francisco has a branch in Garosu-gil, Seoul. When you are in Garosu-gil, do include this place into your must-visit café.
First thing first upon reaching the bakery café is to snap a shot at their famous 'I GOT BAKED IN SEOUL' pink neon sign. You can see people taking turns to get a shot on the spot. Instagram feed of the place is flooded with this particular spot. I kid you not.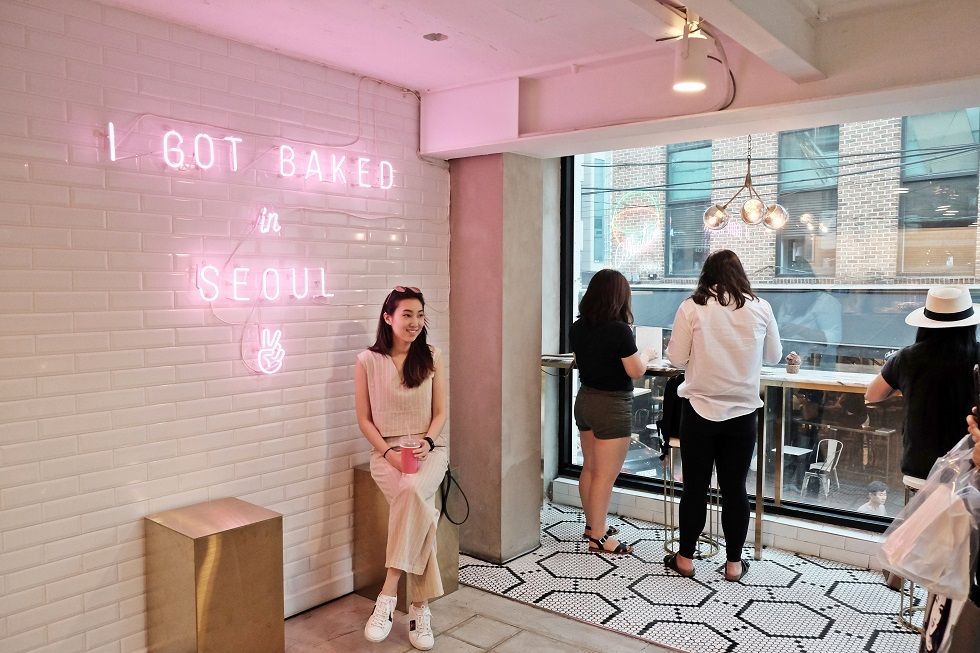 The bakery café offers a mouthwatering array of baked goods and house brew coffee. We were quite full after our lunch so we ordered the signature Cruffin, Matcha Croissant, and Brioche Donut to try. The cruffin has a crispy exterior, with cream filling inside the flaky croissant texture. I personally feel that it is a tad dry and is best for sharing.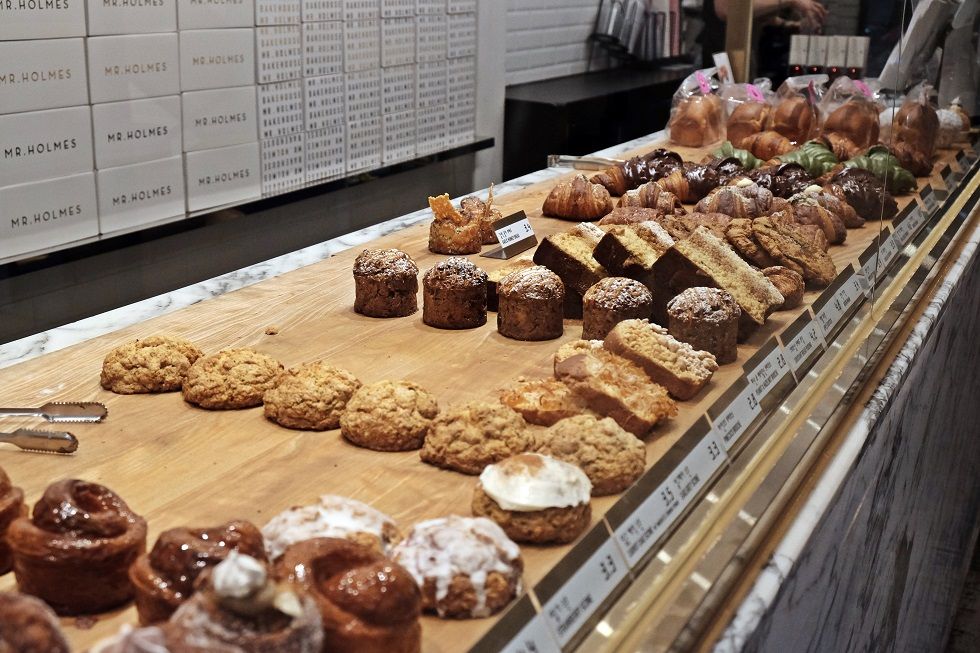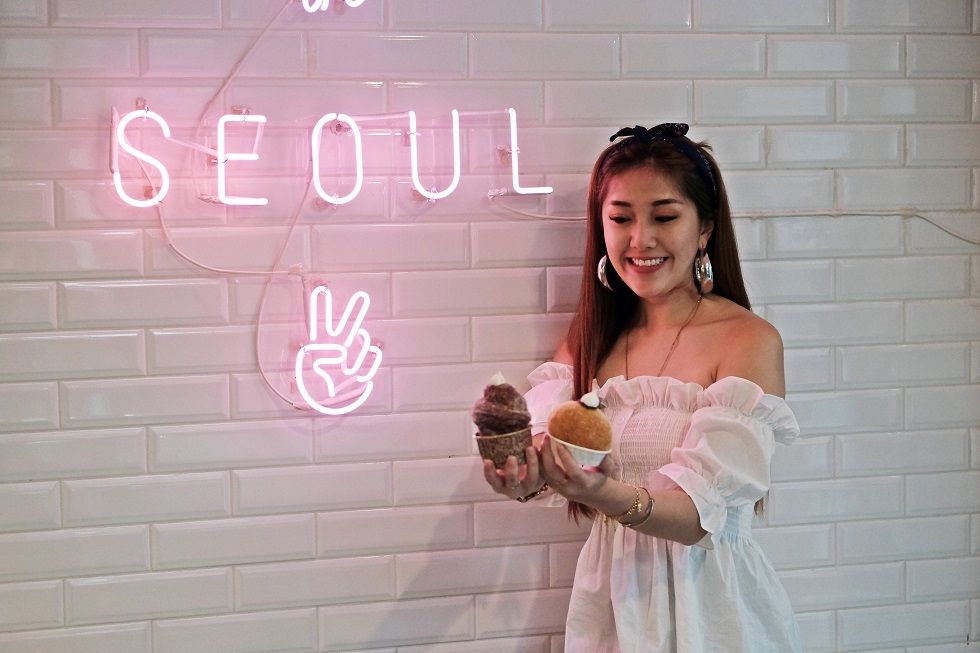 The croissant comes in different flavours including flavours like Ferrero Rocher and Ham & Cheese, just to name a few. I decided to try Matcha flavour because Matcha is my favourite.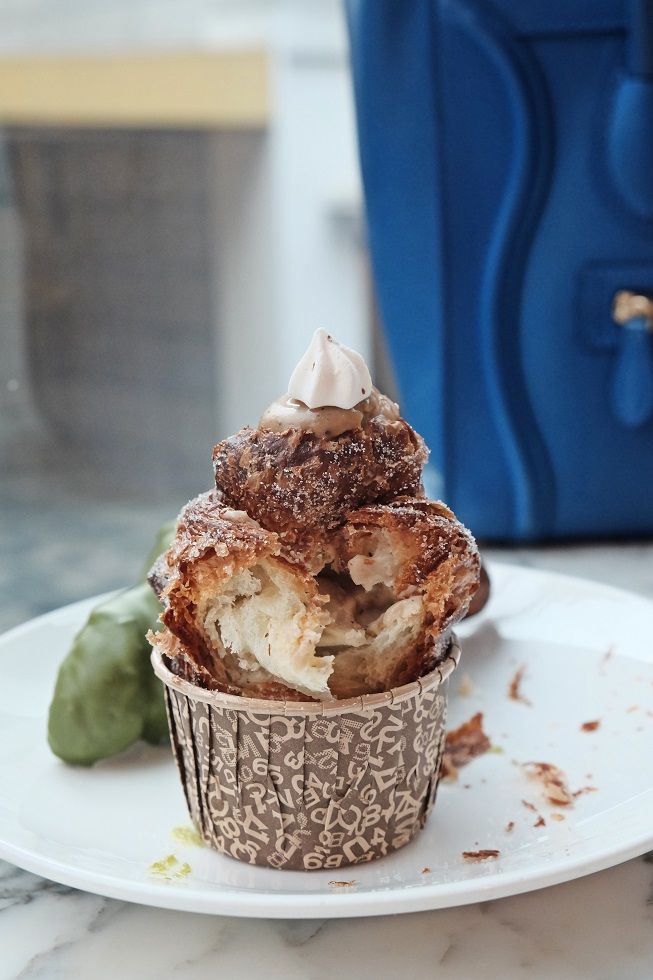 As for the Brioche Donut, the donut is filled with rich cream in the middle. Sinful dessert and best for sharing!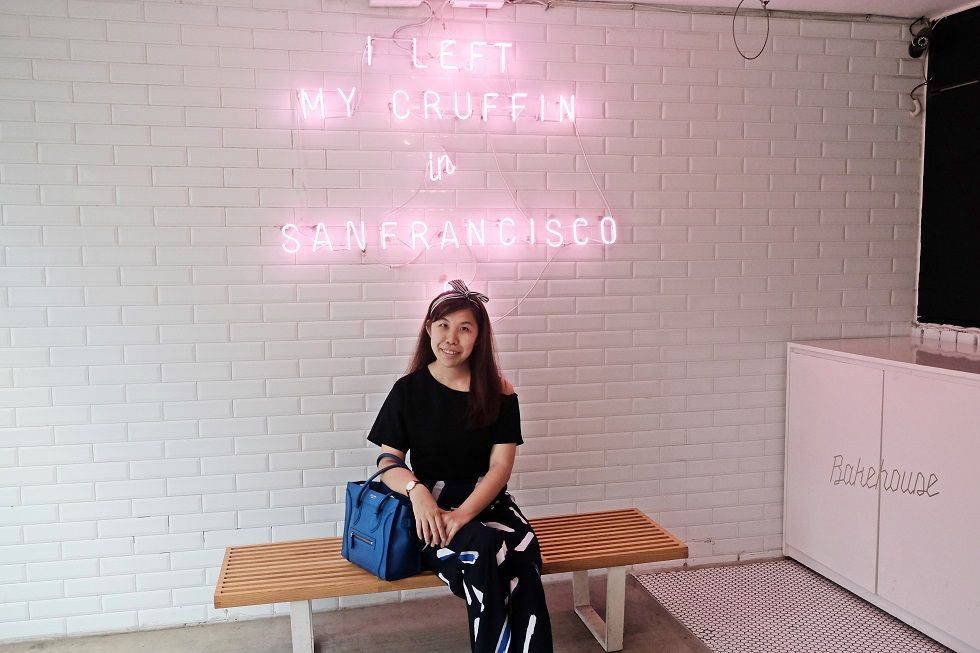 If you are thinking of visiting Mr. Holmes Bakehouse, it is a short walk from Sinsa Station. You can also explore other cafes around the area as well.
Mr. Homes Bakehouse Seoul
34, Apgujeong-ro 10-gil Gangnam-gu
Seoul
Website: http://www.mrholmesbakehouse.com