Whenever we talk about autumn, I think of bountiful harvest, change and falling leaves. This year, I feel deeply for this season because it mirrors my life. With a change in my job status, uncertainty surrounds me. What's surprising is I am not fearful because I believe that there's a time for everything. I am hopeful because change also brings opportunities.
Now I am living one day at a time, doing things that I always wish I had time for. For the past week, I travelled without worrying about work, I (try to) workout daily and also curiously watched a Thai movie. Honestly, I am happy.
Credit: squarespace
Whilst I am 'jobless' now, vanity doesn't take a break. Since fall is here, I want to be fall-ready with appropriate nails!
Dominant colours for this period are darker hues of red, oranges and brown. Hence I visited Curve & Line again for a customization, if you remember my previous "Wild and Free – Sherman X Jacelyn Part 1" blog post, you'll find their salon's name familiar as this is my second visit. Located in between Bugis and Rochor, it is 7 minutes walk from either of the train station.
Returning for the second time because the Japanese gel they use are so lasting and I like their nail therapist Ebel quite a bit. I am the annoying customer who is picky yet have no idea what I want. For the first visit, I showed Ebel some nails designs that I like, and she nailed it. When looking for a nail salon, I like a therapist whom can offer suggestions on trends and recommend suitable colours for my skin tone; and Ebel won my heart through her professionalism.
This second visit, another nail therapist, Debbie, worked on my nail. She is slightly slower (or maybe I am too impatient?), she took one hour to file away and remove the previous gelish work. To make up for it, she is super courteous and polite.
Overall, Curve & Line is a no-frills nail salon, don't expect a lush and lavish place. If you are busy, always on-the-go, works around Bugis area, this place is worth the visit. There are plenty of available polish colours, has a friendly owner and accommodating therapists. Prices are very attractive and reasonable. With so many nail salons in Bugis area, I would say this is one of my favourite places to visit for a quick nail service.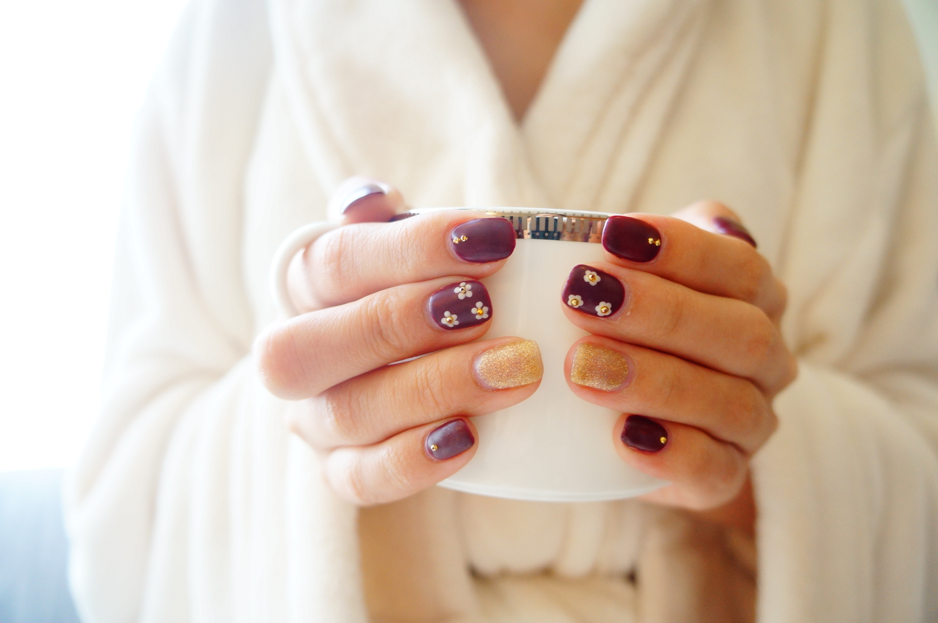 … and ta-dah, revealing my new nails design for this season done by Debbie. I did a matte maroon nails design combined with white and gold elements. Everything's perfect except that I wished that there are more flowers drawn on the middle finger. Here's sharing more designs you can fall in love with this season too (pun intended).
Credit: Pinterest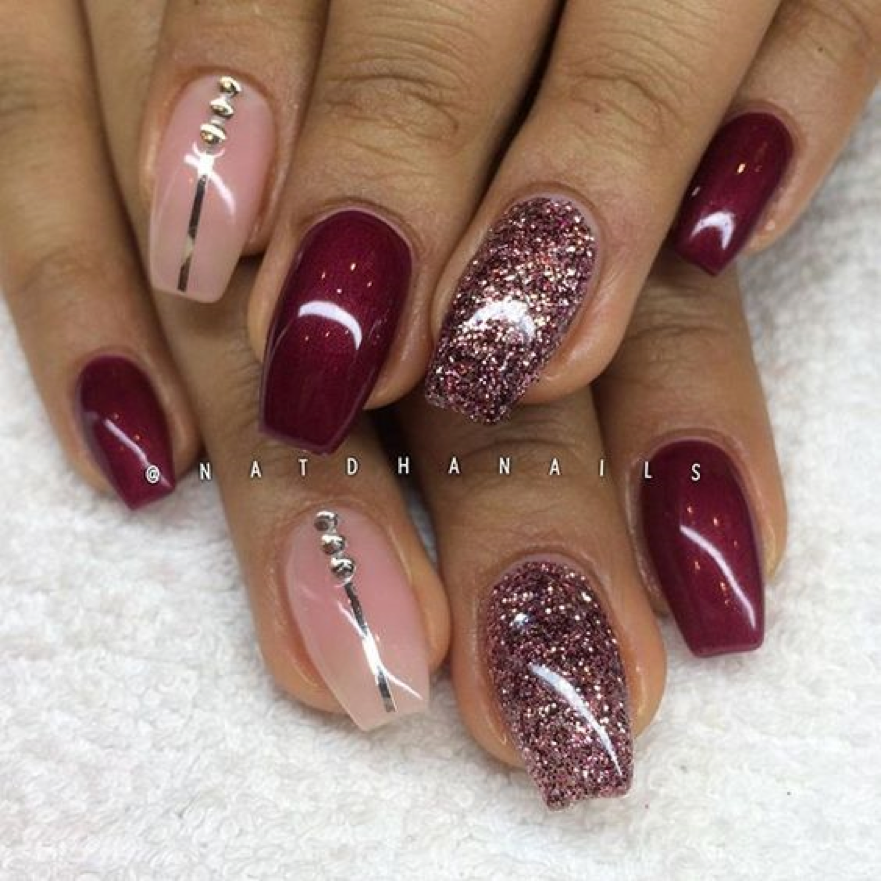 Credit: @Natdhannails
Credit: Nails By Madicures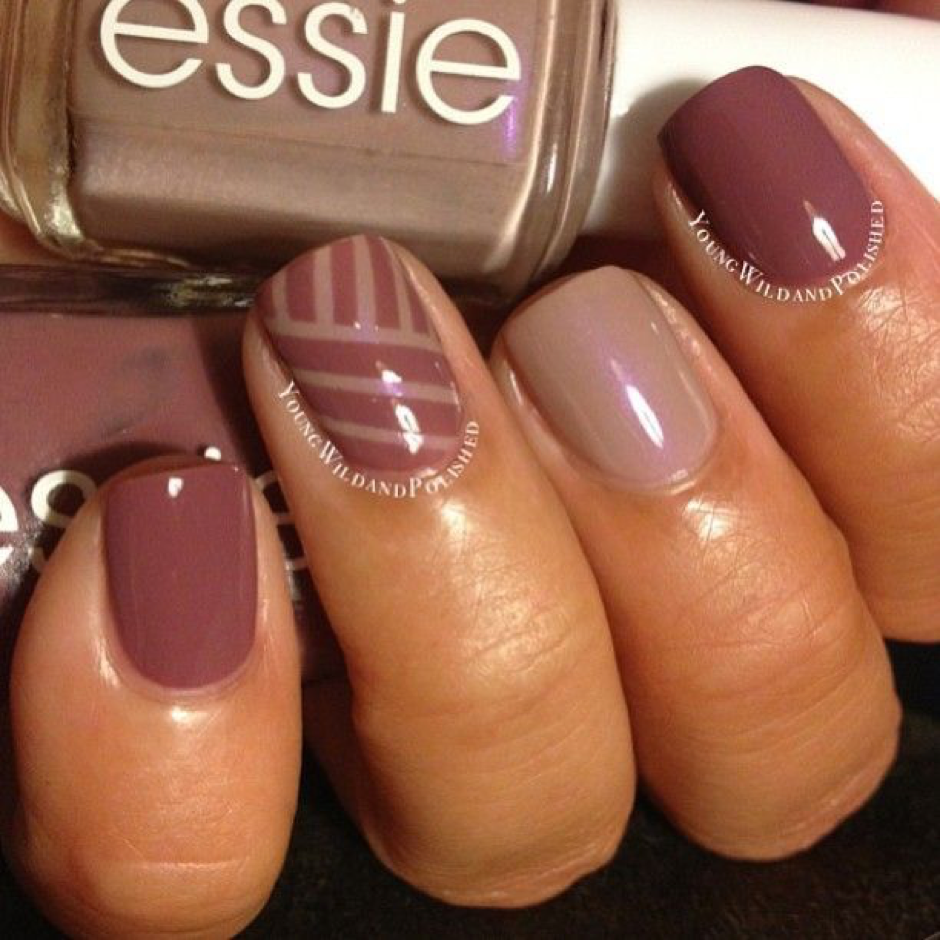 Credit: Youngwildandpolished
Nails colours and designs can lift your mood. Even if you are having a difficult time, at least you know you have pretty nails to fall back on. That sounded really bimbo, but sorry I'm not sorry; now go have fun exploring new designs this season. Sometimes all we need is to unleash that crazy inner bimbo to have some excitement in life!
With lots of love this season, Jacelyn