Here are some ideas to up your outfit's K-factor from Korean variety show Reform where your favourite K-pop and K-drama stars revamp their old clothes with the help of top designers. Set to premiere on TLC Southeast Asia on 29th October at 9pm, look forward to style tips from stars like Hyomin and Tiffany from Girls Generation.
1. Invest in button down shirts
Fashion icon Hyomin recommends to invest in a few button-down shirts in different colours, prints and materials as it will turn out to be one of the most versatile pieces of clothing you will own. This comfortable wardrobe staple provides you with the ability to dress it up or dress it down. Hyomin for example, wears hers half tucked with jeans or knotted around the waist with shorts or a mini skirt for a more casual look.
2. The slip & shirt combo
Be creative with 2017's slip dress trend and dress up your favourite slinky slip with a T-shirt, blouse or shirt underneath. As seen on episode 6 of Reform, style-star Hyomin likes wearing her basic black slip with a striped, off-shoulder shirt for an effortlessly cool summer outfit with a '90s twist.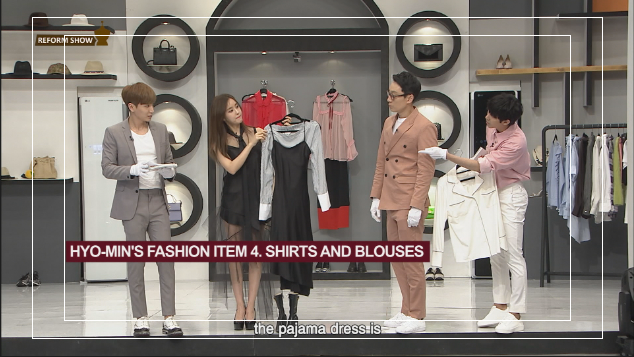 3. Rock the patch trend
Denim is always on trend but one way to take your look to the next level is to upcycle your staple denim jacket with fun iron-on patches. Adding statement patches to your clothes is a sure way to create a unique look that truly sets you apart from the crowd. Tiffany from Girls Generation suggests mixing and matching or sticking with a theme like edgy rocker or fun, bubbly girl-next-door look.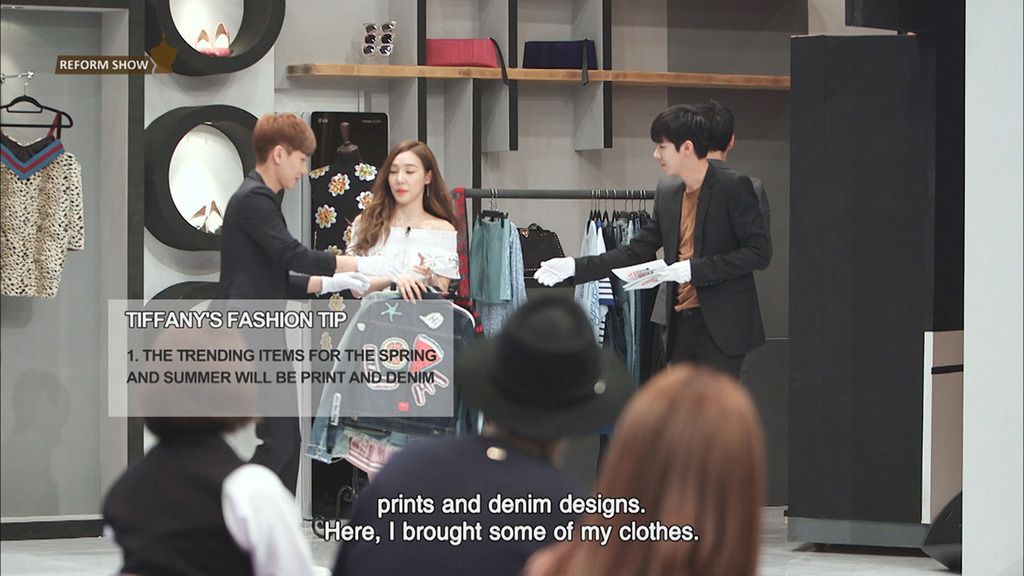 4. Get fun and flirty with scarves
There are many ways K-pop stars accessorize their outfits with scarves. Tiffany from Girls Generation in episode 1 of Reform shows how tying a skinny scarf into a bow gives a lady-like vibe while looping it once around your neck makes it more playful and young.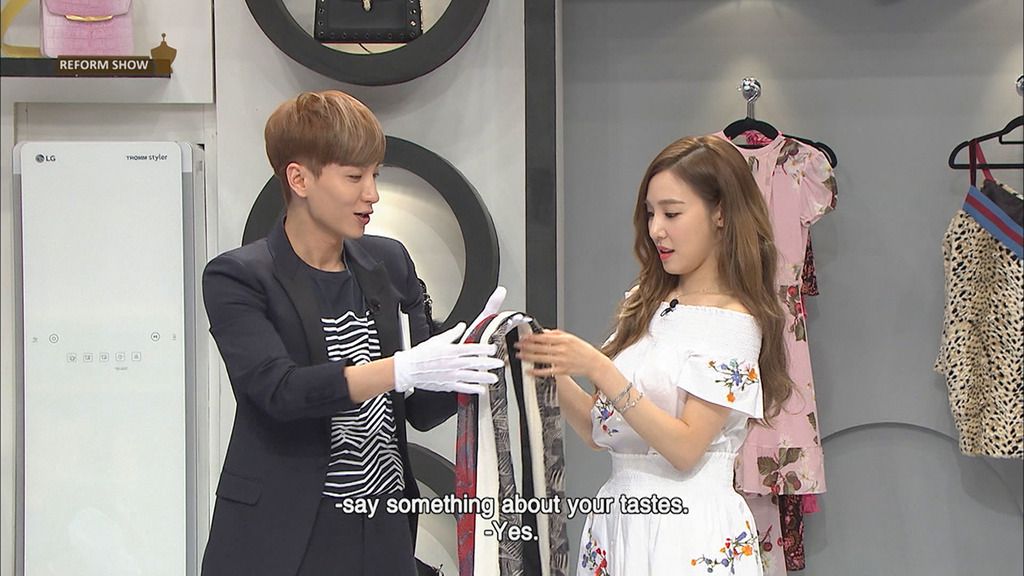 5. A jacket to take you from day to night
If you are someone who is constantly dressed in the classic T-shirt and jeans combo, use it as a base for a great blazer or jacket like actress Wang Bit-na. During the day at work, go for a structured dark blazer and in the evening, swap the blazer for a sparkly or statement jacket and you're ready for drinks with the girls.