Breakfast at Tiffany's is no longer just a classic movie with Audrey Hepburn standing at Tiffany & Co's window eating her Danish and coffee out of a paper bag in that famous Givenchy gown with silk gloves. Fast forward 56 years, we can now have an actual breakfast while seated right inside Tiffany & Co at Fifth Avenue in Manhattan.
Credit: Jurow-Shepherd

Credit: Tiffany & Co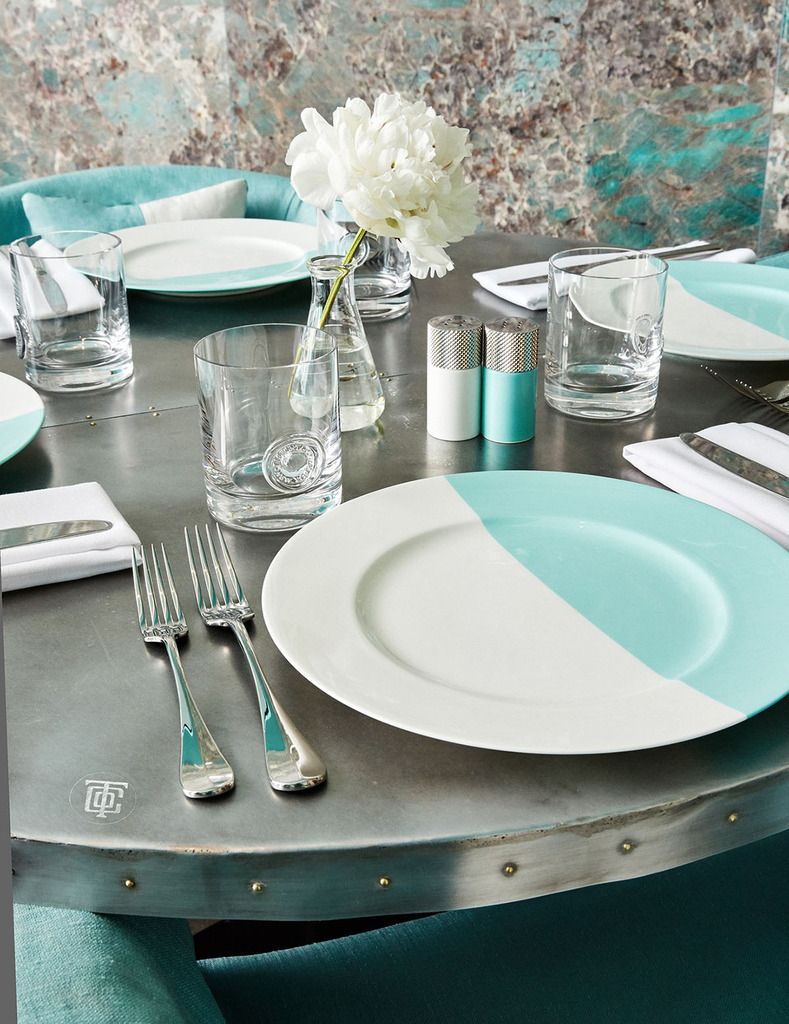 Credit: Tiffany & Co
Tiffany & Co recently opened The Blue Box Cafe on its newly renovated 4th floor at its flagship store at 727 Fifth Avenue in Manhattan. The cafe that was decorated in the iconic shade of Tiffany blue serves American classics, and promises that "the menu will evolve through the seasons for a refined take on signature New York dishes reinvented to be uniquely Tiffany."
Credit: Eater New York
On the day of the cafe's opening, the queue was spectacular, with many commenting that their breakfast had turned into lunch instead, and it was heard that the queue started as early as 5 am.
We aren't expecting the food to be cheap from the luxury retailer. Breakfast cost USD$29 including a coffee or tea, with a croissant or fruit. You can then choose from a buttermilk waffle or a toast, truffle eggs or smoked salmon and a bagel.
Credit: Instagram @cestmoi_sj
Lunch will set you back by USD$39 with both starters and mains.
If you prefer afternoon tea sets, you can always go for their three-tiered afternoon tea sets that cost USD$49.
Credit: Eater New York
Don't forget to order their pretty desserts in Tiffany blue when you are there since they are definitely instaworthy. Check out the speciality menu and don't miss the Blue Box Celebration Cake.
Tiffany & Co. The Blue Box Cafe
727 Fifth Avenue
New York
Monday – Saturday
Opening at 10:00 AM with the last seating at 5:30
Sunday
Opening at 12:00 PM with the last seating at 4:30