We all have that one friend, the one who looks like she's got the entire Sephora right at home. Nicknamed the beauty junkie, she knows of the latest celebrity and makeup brand collabs, and all the hottest eyeshadow palettes in the market that we need to create the trending looks for the current season.
Credit: I HD Images
You know that the best Christmas presents to get for your beauty junkie bestie is most definitely something beauty related. But it can be a headache getting Christmas presents for her in any beauty department. Latest palette? She's got it. Newest lipstick shade? Been there, done that 2 weeks ago. You name it, she's got it. So before you go hopping into the crowded malls of Orchard Road and get stressed out in the aisles of Sephora over what to buy for her, we've got some great suggestions for you.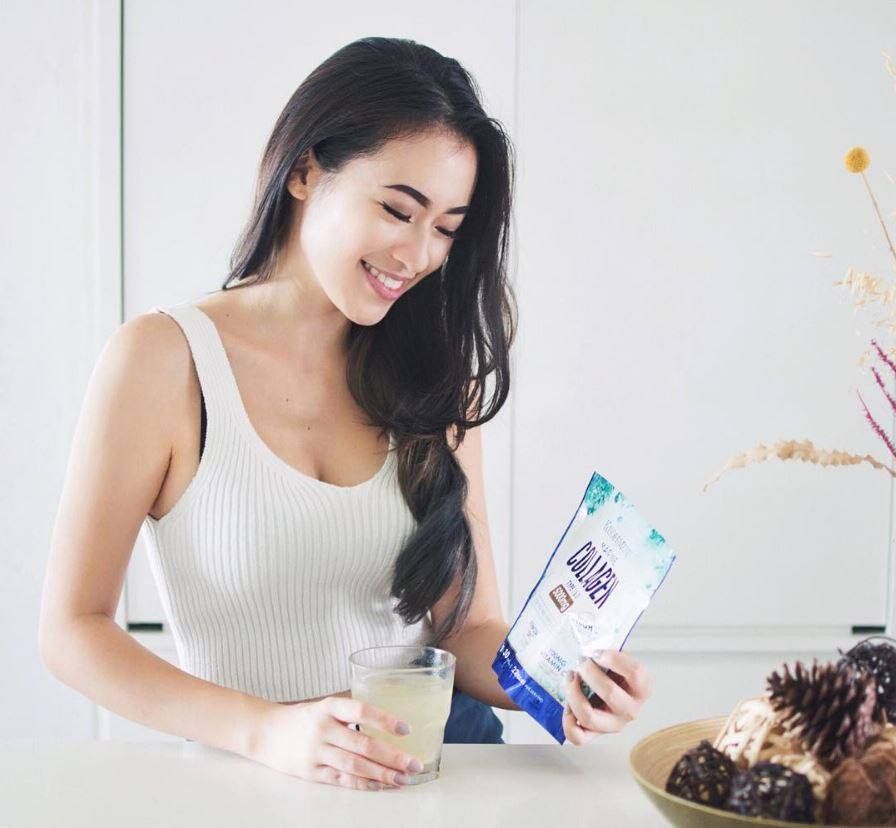 The beauty junkie knows that beauty comes from within and besides skincare and makeup, a well-balanced diet and a healthy lifestyle are part and parcel of looking great. However, with our urban lifestyle and hectic work schedules, our skin may be exposed to environmental aggressors and we may not be getting the nutrients we need from the food we eat. Therefore, an excellent Christmas gift to give to your friend who values beauty will definitely be the gift of beauty from within – we're talking supplements, beauty supplements.
Let's take a look at some of our star favourites that are perfect for the beauty junkie.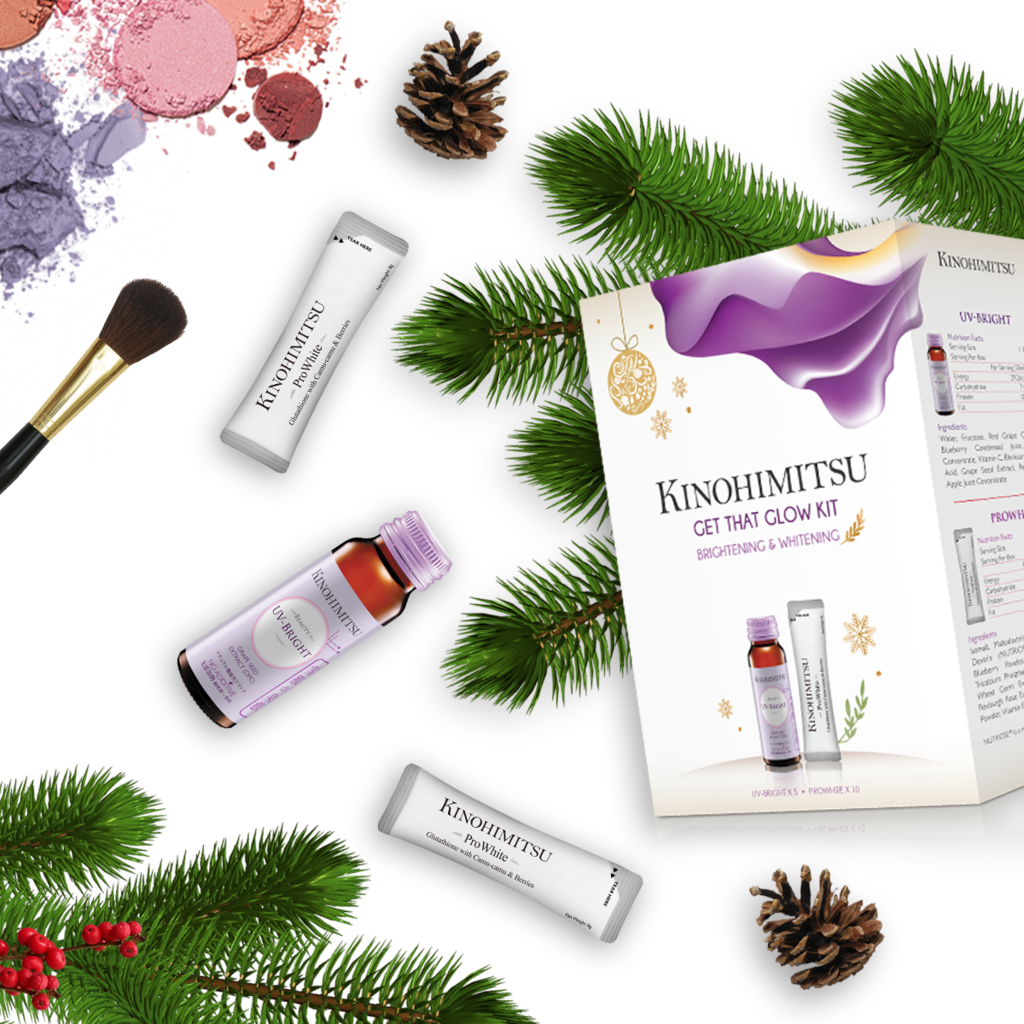 Kinohimitsu Get The Glow Kit includes Kinohimitsu's popular, UV-Bright Drinks and ProWhite drink sachets to help you get that lit-from-within glow. The Get The Glow Kit is a day-to-night beauty routine; made from antioxidant-rich superberries and skin-nourishing ingredients like Grapeseed extracts, it gives up to 9-hours of UV protection in the day while giving it the intense nourishment it needs at night to help us bid our pigmentation, spots and dull skin goodbye. The beauty junkie would appreciate your sweet thoughts so that she can look radiant for all the year-end parties.
The beauty junkie's waistline isn't going to be too happy after indulging in the Christmas feasts and would totally be thankful for this Kinohimitsu After Indulgence Kit. Made up of their popular, all-natural detox formulas like Detox Plum Juice, Detox Enzyme and Detox Tea, the set is a quick 9-day programme to help us prepare and recover from all the festive feasting to get our slim and svelte figure back.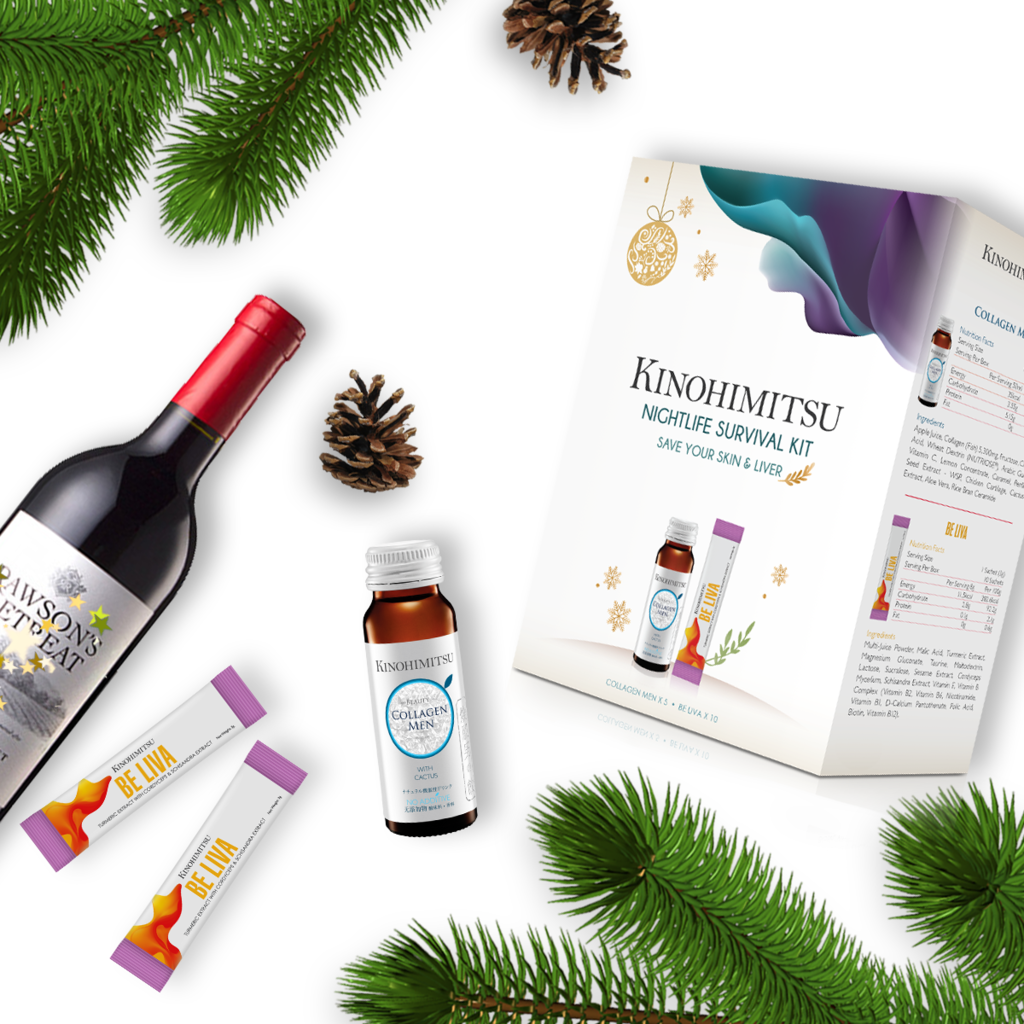 Is your beauty junkie BFF also a party animal? Kinohimitsu's Nightlife Survival Kit will help her feel good and look great even after a night out partying during the Christmas season.
The liver holds the key to great skin and good health; Be Liva protects our liver ( from all that alcohol!) with turmeric and schisandra extracts to prevent hangovers and aid in liver detoxing to keep us healthy.
The beauty junkie will dread the post-party (lack of) glow with oily, red skin and possible collagen damage that'll age her skin as much as 10 years! Kinohimitsu Collagen Men Drink supplements our own collagen production to keep our skin youthful with ingredients that help to soothe the inflammation caused by alcohol while plumping up and moisturizing the skin from within. Do not think that Kinohimitsu Collagen Men Drink is meant solely for our male counterparts. In fact, it's great for ladies with oily skin too!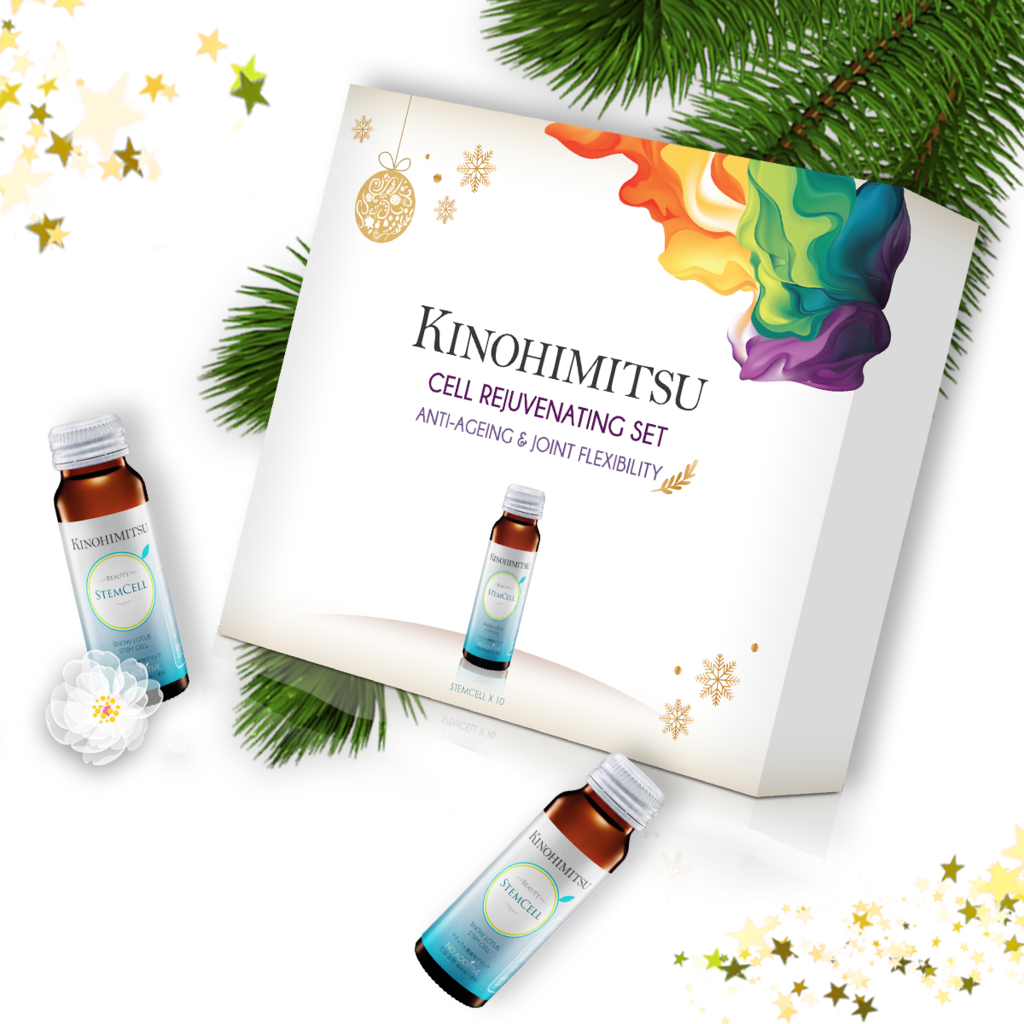 Aging gracefully is always a top concern for the beauty junkie and the Kinohimitsu Cell Rejuvenating Set will be one of the best picks for her Christmas gift. This set comprises of their premium Stem Cell Collagen Drinks, formulated with Snow Lotus Stem Cells, DNA and RNA to rejuvenate and repair our cells. It promises to rewind the hands of time as much as by 5.2years!
Kinohimitsu's Christmas Sets are available at the retail outlets at OG and BHG Department Stores, Waterway Point as well as on their e-stores with the exception of the retail exclusive Cell Rejuvenating Set.