Wearing your sloppy sportswear everywhere you go and trying to justify it as the trending athleisure, is equivalent to how people say that eyebags are the in thing because they don't know what aegyo sal is.
Athleisure isn't just throwing on any sportswear and looking like you spent the whole day on your sofa doing the Netflix and chill. It is how you style your sportswear to make it perfect for the streets. Leggings being one of the most comfortable and versatile items in our gym bag is seen on many celebrities as they style it for the streets, parties, and especially for their airport OOTDs.
Let's take a look at how the celebrities style their leggings, and pick up a trick or two from them to nail your next athleisure look.
Bella Hadid wore her leggings with a simple cropped sweater and sneakers, accessorizing them with a pair of mirrored shades and a Givenchy bag.
Credit: Getty
Layering always adds dimension to a simple outfit. Gigi Hadid let her denim shirt show through as she layers another knit top over it.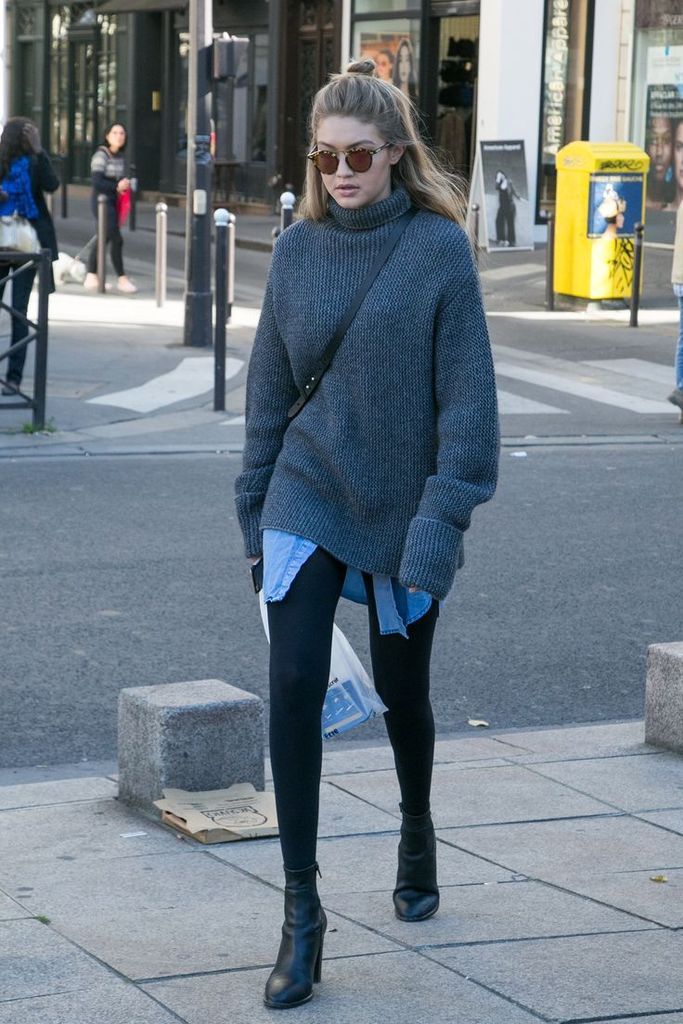 Credit: Teen Vogue
Kendall Jenner pulled off a formal look with her leggings in an all-black ensemble. Walk straight out of the gym with your sports bra and leggings. All you have to do is to throw a blazer over and changed into your boots.
Credit: Getty
Pick leather leggings like Kaia Gerber did for extra style points. Match them with a patchwork jacket, cropped top and a pair of pantent boots.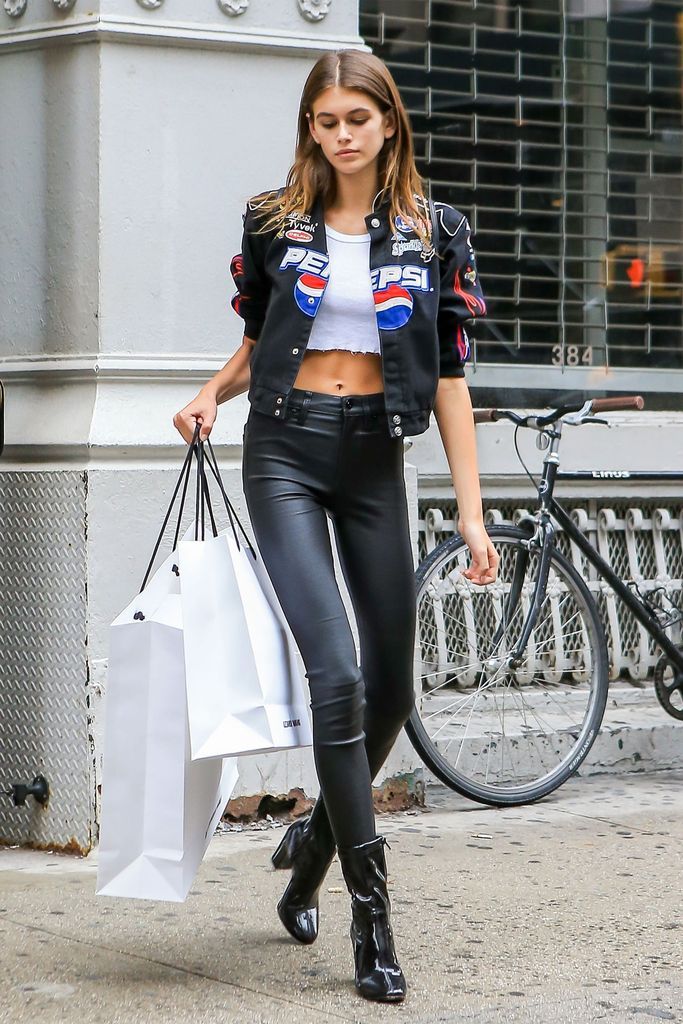 Credit: Harper's Bazaar
Leather jacket and shades to mix rocker chic with sportswear.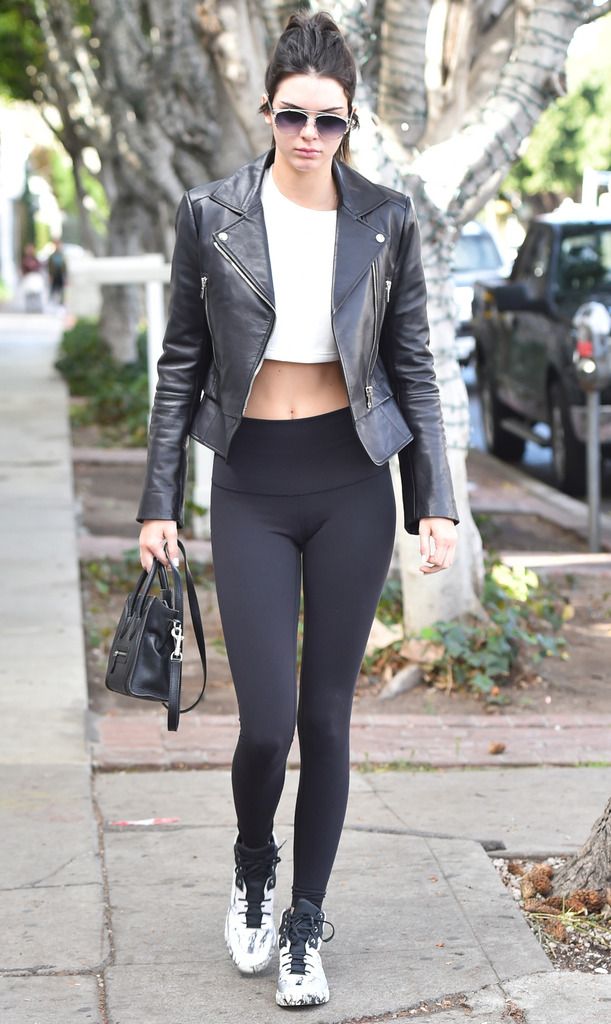 Credit: Splash News
A printed scarf is a great way to accessorize an outfit, athleisure one included. We love how Kendall Jenner put on a pair of '90s inspired sunglasses for a throwback style.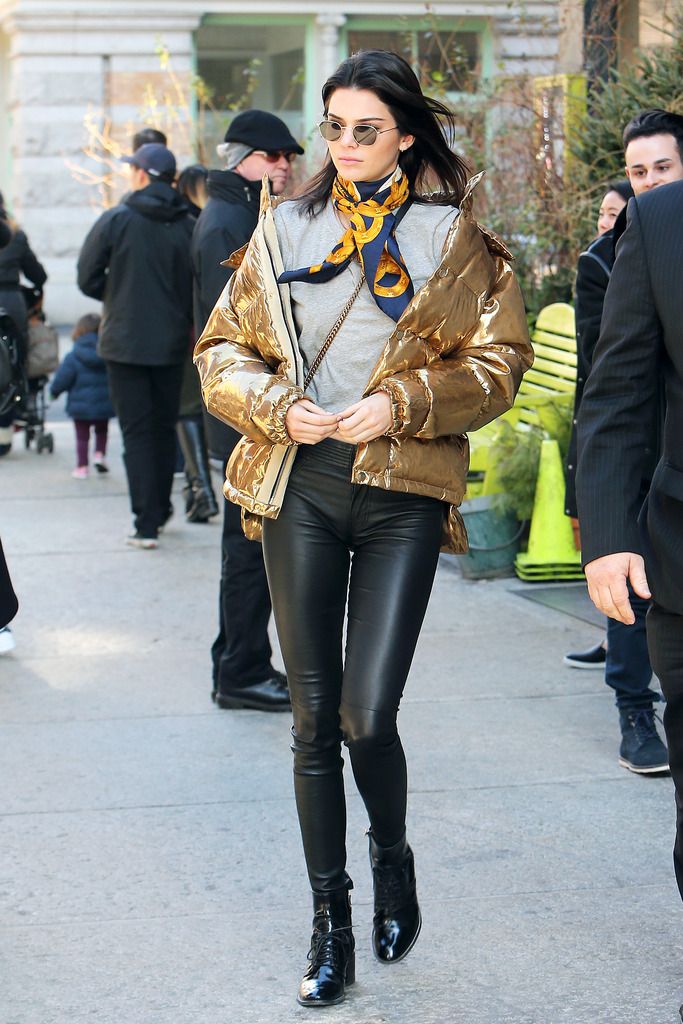 Credit: Marie Claire
We heard that fit is the new sexy so show off those abs after your gyms session. For modesty, throw over a lightweight outerwear like Shay Mitchell did.
Credit: Splash News