I've always been a Disney fan but wearing kawaii Disney items as part of my outfit makes me look a tad too childish. When I saw Coach's collaboration with Disney to launch this unique Minnie Mouse inspired collection, I was over the moon. Now, I can finally put on some Minnie and still look chic.
This year, our hottest lady from Disney, Minnie, celebrates her 90th birthday and this birthday gift definitely came in time for her. The Coach X Minnie Mouse collection features handbags, small leather goods, ready-to-wear, and specialty items. Highlights include the Kisslock Bag with Minnie Mouse ears and the Rogue and Dinky bags detailed with patches inspired by vintage Minnie Mouse cartoons. The retro patches are also applied to key ready-to-wear items—the moto and varsity jackets—for added graphic charm. A collectible Minnie Mouse doll crafted in pebbled leather with allover polka dots completes the offering.
Lucy Hale with Minnie Mouse Patches Crossbody Clutch
However, bad news for Coach and Minnie fans in Singapore: This collection retails exclusively in North America, Taiwan and Japan stores. If you are dying to own a piece, quickly give your friends residing there a call before they sell out.
Minnie Mouse and Coach Creative Director Stuart Vevers.
Let's take a look at all the 19 drool-worthy pieces from the Coach X Minnie Mouse collection.
Minnie Mouse Patches Dinky
Minnie Mouse Patches Rogue Bag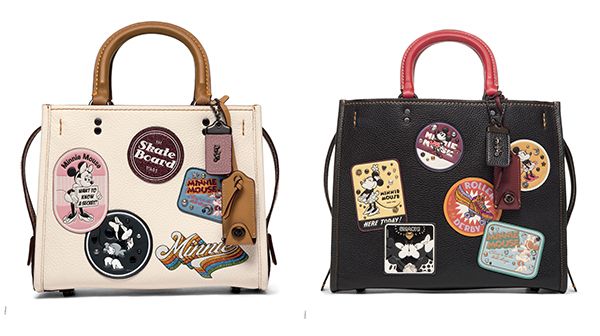 Minnie Mouse Kisslock Bag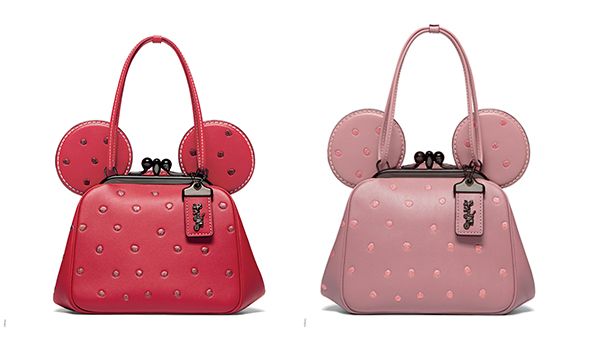 Minnie Mouse Coin Case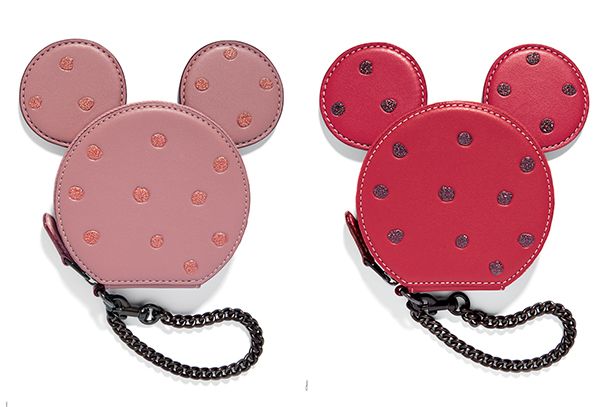 Minnie Mouse Patches Accordion Card Case (left), Minnie Mouse Accordion Card Case (right)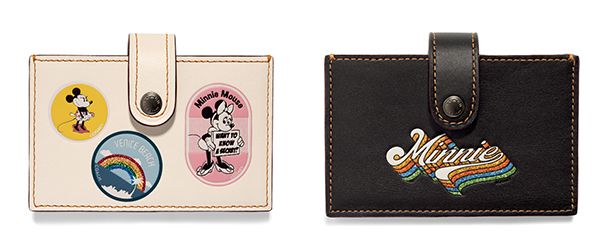 Minnie Mouse Patches Crossbody Clutch

Minnie Mouse Varsity Jacket
Minnie Mouse Cropped Hoodie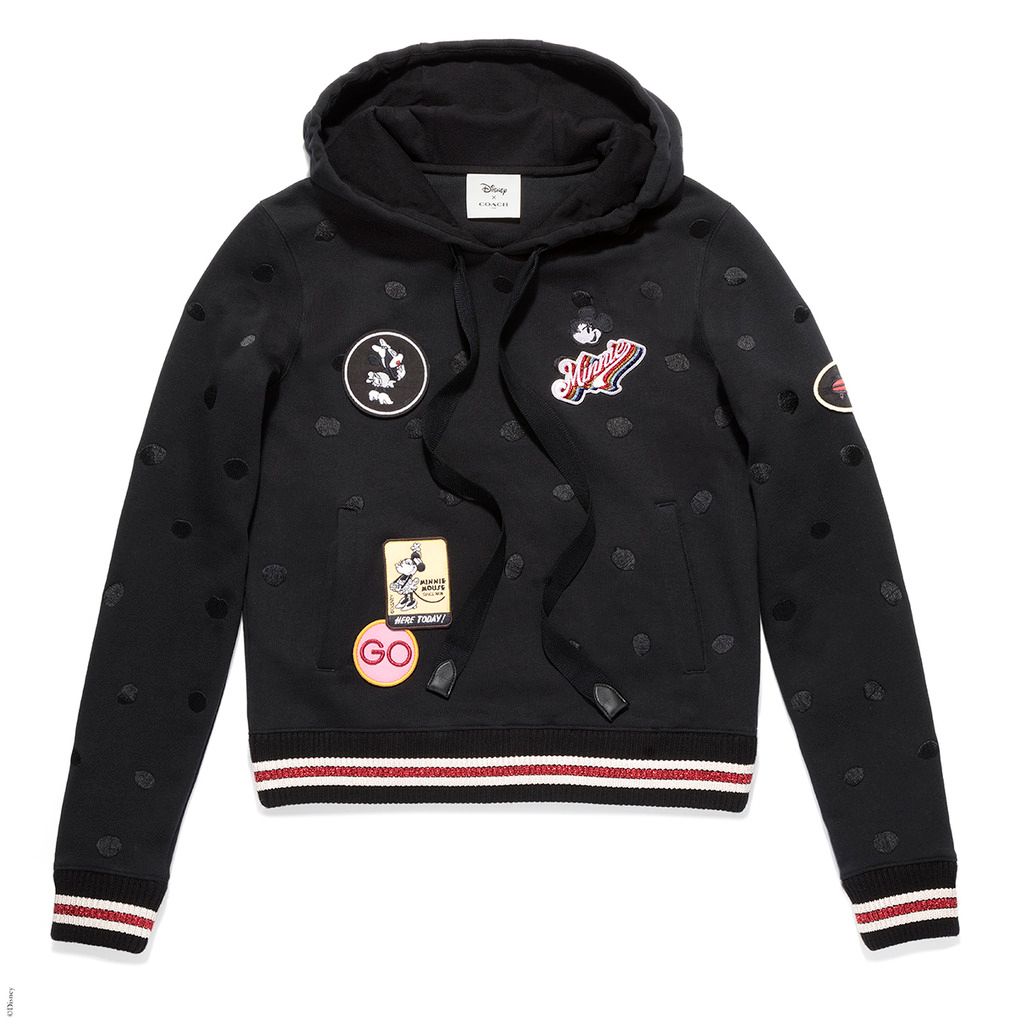 Minnie Mouse Sequin Tshirt Dress
Minnie Mouse with Guitar T-shirt
Minnie Mouse Secret Patch Bag Charm
Minnie Mouse Smack Patch Bag Charm
All images credit: Coach