Glowing skin is still the in thing now and with Valentine's Day and Chinese New year approaching, we want to start prepping our skin and glow with confidence.
Credit: Ilovepapers
The Koreans have come up with terms like "dewy skin" and "glass skin" which ultimately all point to healthy and glowing skin. You definitely cannot achieve flawless and glowing skin overnight and it is a long-term process. Besides investing in good skincare, a healthy lifestyle and good beauty habits do play a big part. Here are some of the things you should take note of to get that coveted glow.
1. Healthy Lifestyle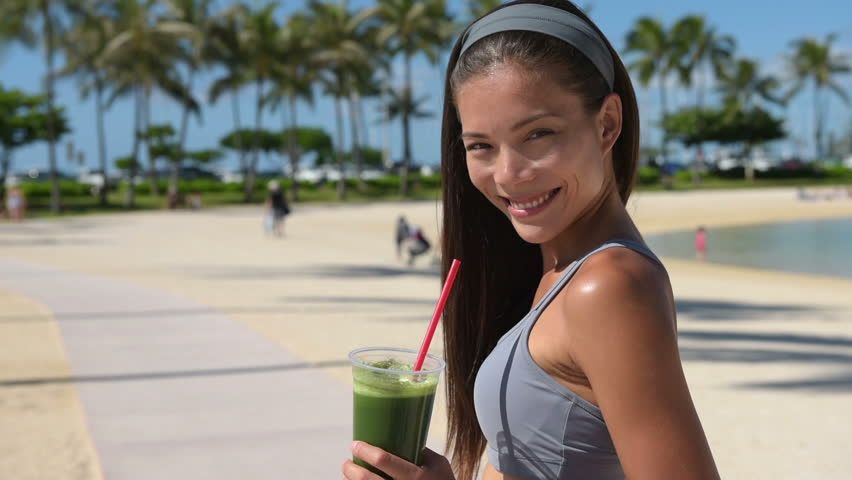 Credit: Shutterstock
You are what you eat. Take your mum's advice and eat lots of fresh fruits and vegetables, and always keep yourself well-hydrated. On the other hand, try to avoid indulging in processed food, deep-fried food, or too much sodium.
Working out regularly helps to detox our body and improve our blood circulation, and it is best not to put on makeup during your workout to avoid clogged pores.
Remember that beauty comes from the inside out. So taking good care of your health is the first step to having flawless, glowing skin.
2. Always remove your makeup
It can be really tempting to hit the sack immediately after a long day at work or a night out at the club. Leaving makeup on your face overnight is a nightmare and an invitation to clogged pores, blemishes, and breakouts.
3. Regular exfoliation
Applying skincare onto a face covered by layers of dead skin cells is a waste of time and money. The dead skin cells prevent the optimal absorption of your skincare products so it is important to exfoliate your skin twice a week to let your skin look fresh and soft, and at the same time, let your skin absorb all the nutrients from your skincare products better.
4. Regular masking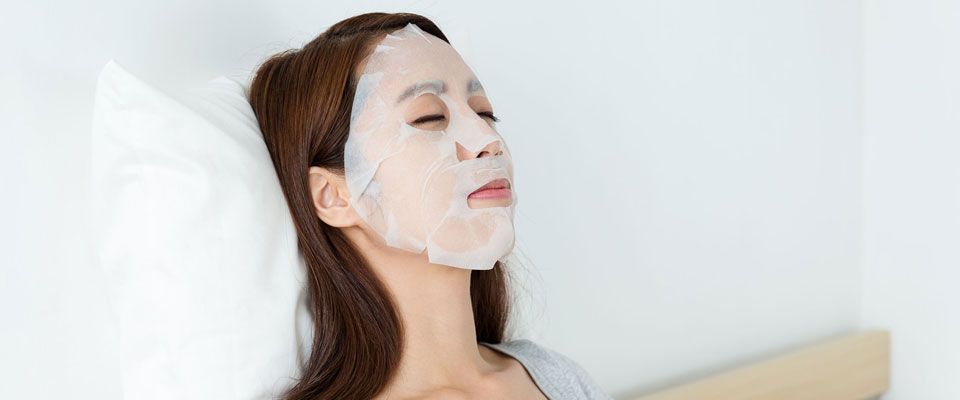 Credit: Cleo
In-between facial treatments at the spa, get that instant skin glow by masking regularly. Korean sheet masks are affordable and effective, and if you really have no time, try sleeping mask packs for convenience.
5. Invest in skincare products
Take preventive measures and protect your skin with skincare products that are suitable for your skin type. Stick to a 4-step skincare regime – toner, serum, moisturiser, and you should be in good hands.
Here are some of the skincare products that are targeted at helping women achieve glowing skin.
Bobbi Brown Remedies Skin Brightener No. 42, $66
Bobbi Brown Remedies Skin Brightener No. 42 is an intensive, radiance boosting treatment that provides a quick fix for tired skin. It helps to slough off surface dullness to reveal clearer skin, and give our skin a long-term brightening benefit and improve our skin tone via cell turnover stimulation.
Bobbi Brown Extra Illuminating Moisture Balm, $100
Bobbi Brown Extra Illuminating Moisture Balm illuminates our skin and re-energize with long-term treatment benefits. Our skin looks instantly fresher and prettier with a burst of hydration and a unique combination of skin-illuminating pearls. New radiance-reviving shades and innovative packaging help deliver an illuminating pink and bronze glow with moisturizing, plumping, and instant radiance benefits.
Shades: Bare Glow, New Pink Glow, & New Golden Glow

Bobbi Brown Limited Edition, Extra Glow Skincare Palette, $79
This palette is almost like an on-the-go skincare that is great for busy urbanites and those who travel frequently. It features Extra Face Oil to instantly quench skin with intense moisture, Remedies Skin Salve No. 57 to protect and repair dry, chapped skin and Extra Soothing Balm to condition and provide a luminous, glowing finish.
6. Choose the right makeup
If you are trying to achieve a dewy, glowing skin look that is so on trend these few years, you may want to pay special attention to the base makeup that you choose. Foundations now come in many different textures and picking a one with a dewy finish may be better that one that has a matte finish to achieve the look that you want. Of course, you are big on matte foundations, you can always use highlighters to bring out the glow subtlely.
Bobbi Brown Skin Radiant Glow Cushion Foundation Compact SPF 50 PA+++
The new Bobbi Brown Skin Radiant Glow Cushion Compact Foundation SPF 50 PA+++ is one of our favourite products currently because this ultimate multi-tasker can be used alone to boost skin's natural glow, applied under foundation for a natural toned up finish, or applied after foundation for a flawless, radiant finish. Infused with soft focus pigments and skin-boosting actives, it's a skin illuminating cushion that delivers semi-translucent coverage as it instantly enhances the complexion with an on-the-go rosy glow and advanced treatment and protection benefits in one step.