A happy 2018 to everyone! A few months back, I shared about my CoolSculpting and weight loss journey with Dr. Terence Tan of Halley Medical Aesthetics. In that post, I talked about my treatment process, dwelled a little on my past, and the weight loss goals that Dr. Terence Tan had set for me. Other than removing the stubborn fat on my tummy, Dr. Terence Tan's objective was for me to lose 4.9kg and reduce my BMI to 24.2 through his clinic's Mini Slim Programme.
With Dr. Terence Tan

Halley Medical Aesthetics
Before I share my post-treatment process and photos of my result, I'll like to show you my weight loss report card. The results speak for itself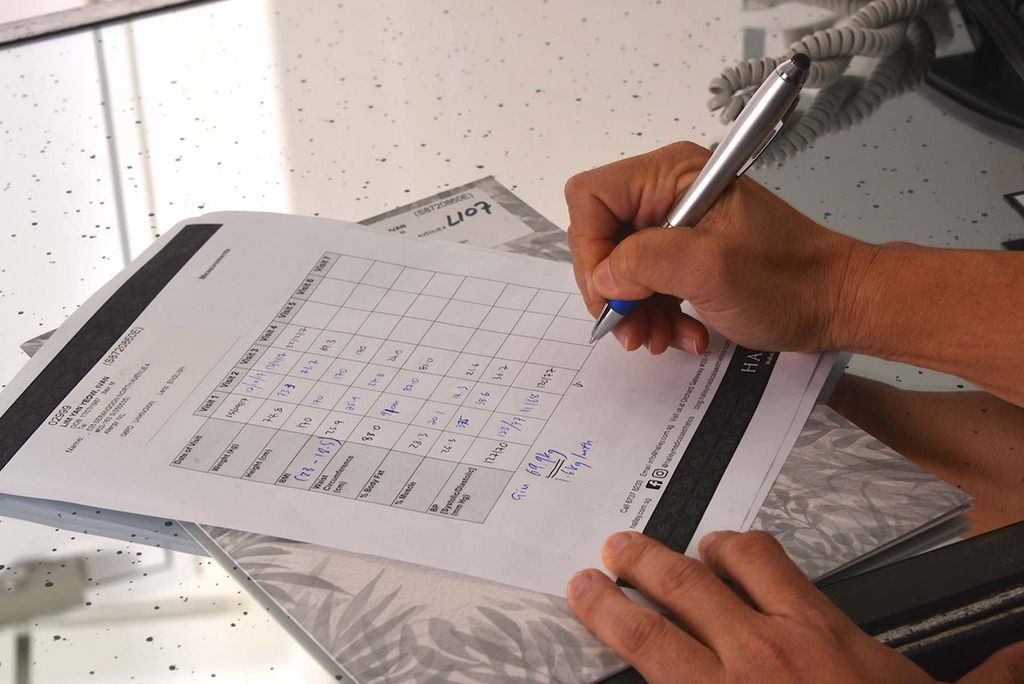 My weight loss chart
Everything exceeded my expectations. My weight dropped by 5.5kg, BMI is 24, my waist circumference is reduced by 7cm, and % body fat dropped from 28.3 to 21.6. This was the combined result of CoolSculpting with a three-month weight loss programme with Dr. Tan and Jean Tong, the nutritionist with Halley.
The First Month
During the first week after treatment, the treated area is slightly bruised with some swelling and a feeling of numbness. Not to worry as I can assure you that it is normal and it's part of the recovery process. The area also felt sore like I've done too many sit-ups but all these did not affect my daily routine. As a Performing Artiste, my job requires a lot of physical activity and as the treated area felt tender to touch, I wore high waist compressor tights during work for support and that helped me a lot. Wearing it to sleep also helped me with the occasional tingling sensation I felt at night.
By the second week, the numbness slowly faded away and the treated area felt less sensitive. But there were some swelling and soreness. You can still go through your daily routine as per normal but if your job requires you to be physically active like mine, wearing compressor tights helps a lot. Another trick I discovered was to use a heat pack and place it on your treated area. After that, apply some aroma oil or moisturizer and gently massage the area.
At week three, the swelling started to subside. The tingling sensation and numbness dissipated as well. The skin still felt a little sensitive to touch but I don't need the compressor tights anymore.
Week four onwards, I no longer feel any soreness or tingling sensations. Even the skin doesn't feel as sensitive and tender. I no longer rely on the compressor tights for support or use the heat pack. The swelling had gone down even further and you start to see the result although the result from CoolSculpting is most visible at three months.

Monthly Mini Slim Programme review with Dr. Terence Tan
For my Mini Slim Programme with Halley Medical Aesthetics, the clinic arranged for three monthly sessions with Dr. Terence Tan, who checked on my progress.

Nutrition counselling with Jean, nutritionist
If you require nutrition counselling, you may also consult Jean, Halley's in-house nutritionist who can give you advice on healthy eating and answer all your diet-related queries.


Before and after comparison (front view)


Before and after comparison (side view)
Can't wait to see my results? Here is a side by side comparison of my abdomen before and after CoolSculpting. From the photo, you can see an obvious reduction of size on the abdomen area.
Summing it up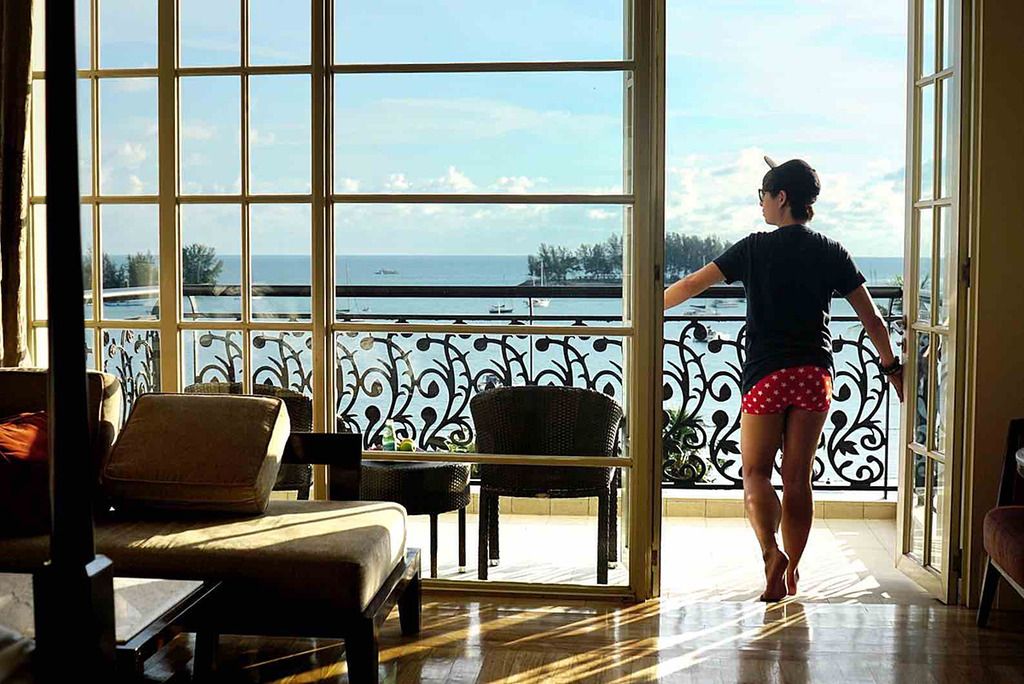 After this journey with Dr. Terence Tan and Halley, I would say that CoolSculpting is the ideal treatment for getting rid of stubborn body fat that just won't go away. Paired with exercise and an adjustment in diet, anyone can achieve their ideal body goal. I feel that because the result with CoolSculpting is long lasting since fat cells are permanently removed through fat freezing, I am even more inspired to make positive changes to my lifestyle.
My tips to help you through the recovery process
Amazing result just after one treatment
Compressor Tights
This is not required but it eases the swelling and aches. It helps to make you feel comfortable when you sleep, especially for very light sleepers.
Heat Pack
Place the heat pack on top of the area that feels sore or tender. The heat brings relief to any soreness you might have.
Massage
Massage the area gently with aroma oil or moisturizer, just like how you massage a sore shoulder.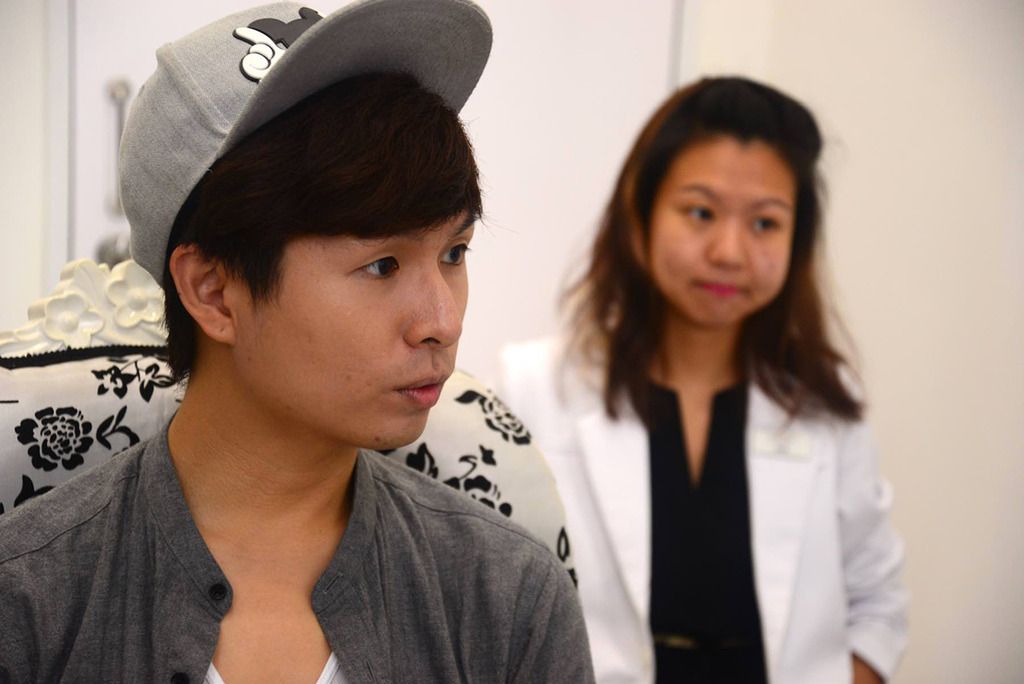 Review session with Dr. Terence Tan
Things to know about CoolSculpting
Non-Invasive
No Downtime
Uses cooling temperature to freeze fat cells
Dead fat cells are naturally removed from your body
You will see result in three months
CoolSculpting is not a skin tightening treatment
Halley has multiple CoolSculpting machines which allow you to freeze more than one area at a time
For more enquiries or questions, please contact:
Halley Medical Aesthetics