Couples who work out together, stay together? The saying must be true!
Credit: The Hot Shott
The Jelena
Spotted on 3rd January in Los Angeles, on-again power duo Jelena (yes Selina Gomez & Justin Bieber), were seen exiting a hot yoga class together sporting spandex, sweat-soaked strands and matching white tops. While a heart pumping, hour-long session proves beneficial for lengthening, toning and mental clarity, exercising with a significant other can actually help strengthen one's relationship and serve as a bonus daytime date. And, from a quick look at Instagram's fittest and finest celebrity couples, it seems they are not alone.
The Beckham
And they may be the busy parents of four, but Victoria and David Beckham make time for sweat sessions in the hills above the Pacific Ocean, where they lace up their sneakers and take in the epic views, all while keeping their genetically blessed waves under wraps with twinning black baseball caps.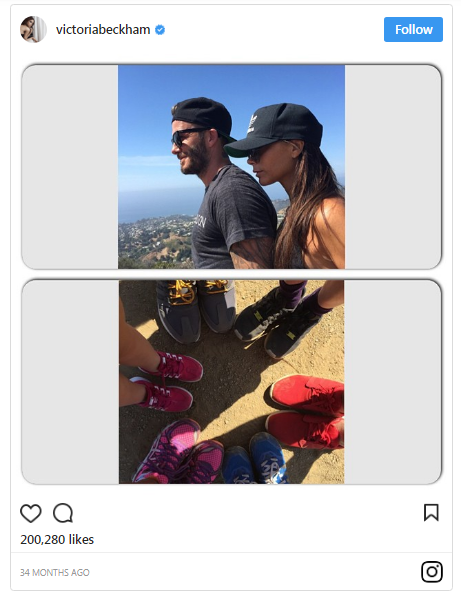 The Levine
The couple that planks together stays together. The model captioned her post: "Kinda have a thing for my trainer." In case you have no idea, we're talking about Adam Levine and Behati Prinsloo Levine.
Gisele Bundchen & Tom Brady
Model Gisele Bündchen and her superstar athlete husband, Tom Brady, stay active by tossing around a football in their Massachusetts backyard.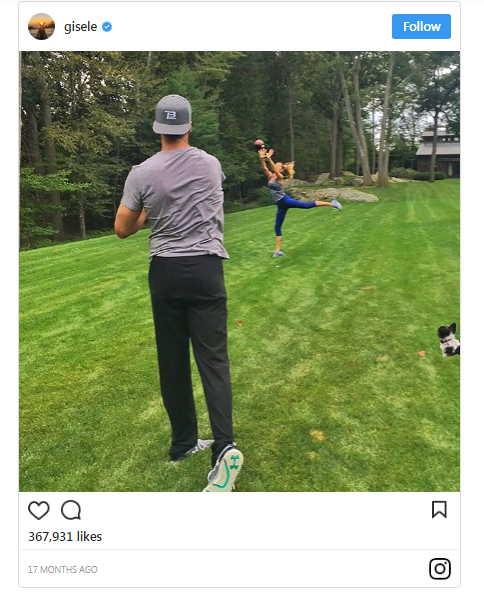 The Dutch Victoria's Secret Angel
Doutzen Kroes definitely love working her abs in the gym with her black lover, Sunnery James on days when she's not sashaying down the runways.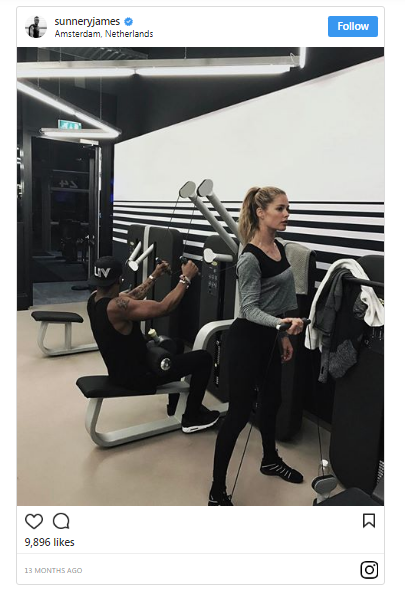 The Ultimate Powerhouse
Happy belated dating anniversary to the powerhouse pair, Jennifer Lopez and Alex Rodriguez. The couple not only celebrated their anniversary at the Super Bowl in Minneapolis but also know the key to relationship bliss. And yes, for them it lies in kicking off the New Year on an energetic foot with a series of burpees, pull-ups and planks–the video might be all the motivation required to get moving (in tandem, that is) in 2018.
The Victoria's Secret
If a climate-controlled gym is more desirable, look to Victoria's Secret model Romee Strijd and her better half (Laurens van Leeuwen) for inspiration, as they squat, crunch and lunge their way to a stronger bond, stealing a kiss or two between sets
The Kardashian
With Kim's surrogate giving birth to Chicago West, Kylie Jenner announcing her pregnancy and giving birth to baby girl, we say it might pay off to stalk Khole's IG if you desire a Kardashian-like body. Khole often uploads videos of her workouts-either alone, or with her hubby, Tristan Thompson and is really an open book when it comes to sharing her healthy lifestyle with her followers.
The article first appeared on Vogue.