It looks like SHINee's Key convinced maknae Taemin to pay a visit to a solitary Kakao chat room as well!
Earlier this month, fans were moved when Key personally entered a Kakao chat room dedicated to Key fans. Then, on February 23, fellow SHINee member Taemin was spotted in a solitary chat room, dedicated to Taemin himself!
At first, members of the solitary chat room remained sceptical of Taemin, and as a result, the idol was kicked out for "violating chat room rules". Once he was invited back in, Taemin shared proof in the form of some selcas that he was indeed the real deal, and he began to chat with fans.

Taemin wrote:
"You guys were mean TT.
Just because I made some jokes TT.
Please invite me back.Invite me back again.
It worked.
I'm back.
Good to see you all.
It's a popular greeting these days? Hehe.
I just came because I don't think I have enough time to talk with you all lately, hehe.
I love you too.
I'm popular.
I tried coming in here because I miss you so so much hehe.
You're all waiting like this, I hope we can meet soon!
(Audio file)
Oh.
It got quiet.
Everyone, make sure to eat your meals.
I'm healthy, so don't worry too much hehe.
I'll answer 3 questions you're curious about, then go. Keke.
When are we meeting again?
Taemin: I'll try my best to make you not wait too long!
What did I eat today?
Taemin: Pyeongyang Naengmyun.
You're not thinking about starting Instagram at all?
Taemin: Maybe..by the end.. of the year..?"
As promised, the fans let Taemin go after his questions, bidding him goodbye. Taemin also said his goodbye with, "I'll visit again some time hehe."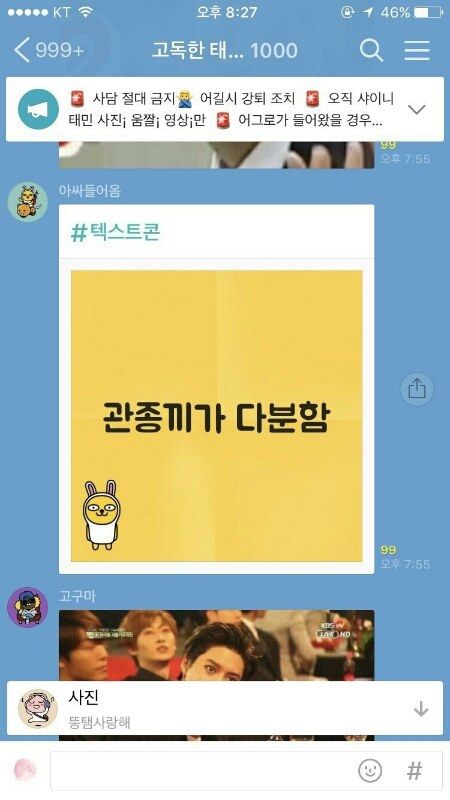 According to witness accounts, one fan made the mistake of calling Taemin as someone who "full of attention seeking qualities" when he first entered the chatroom, believing it was just a fan pretending to be Taemin, then apologized later.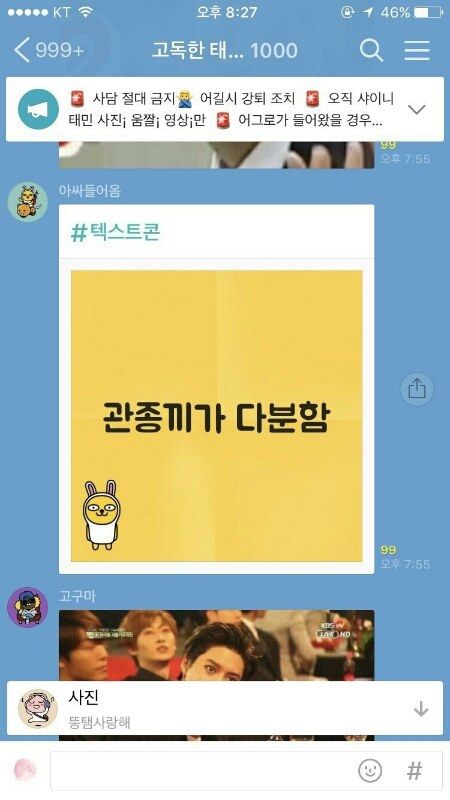 Netizens commented, "It's so funny that he was kicked out kekekeke. Ah.. it's good that he seems bright. Love you Taemin", "I'm so happy he said he might start Instagram by the end of the year!", "His bare face is that pretty? /shocked/", "He said he's fast at typing too kekekeke", "That audio file there was him whispering in a recording, 'Please quiet down hehehe'. Seriously cutest", and more!
And below are the selcas that Taemin shared in the chatroom. How would you react if you got to talk to your favourite idol live, in a Kakao chatroom?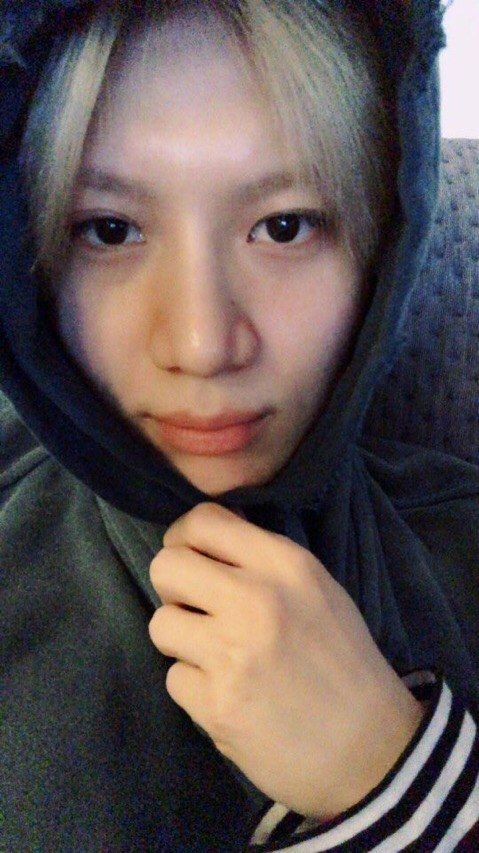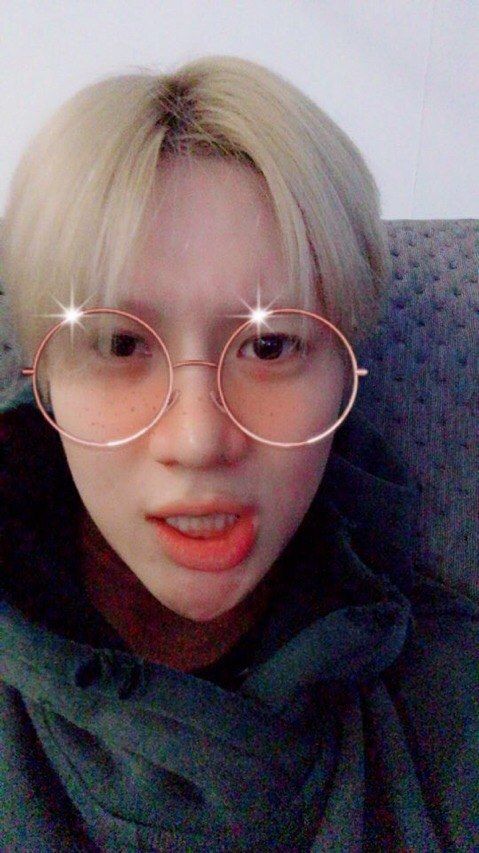 By beansss
This article first appeared in AllKpop.