Flare jeans are making a comeback in 2018 and we look to Kpop star, Suzy, to show us how to style them the 2018 way.
We put away skinnies for 2018 to welcome new silhouettes for denim, and flare jeans being one of those making a comeback. While we can style them with almost anything from cropped tops to ruffled blouses and sportier ensembles, Suzy showed us how to work simple tees and sweaters when styling a pair of flare jeans.
Suzy kept her tops simple and showed us that both heels and sneakers work well for flare jeans. Go for strappy heels or pumps depending on your personal preferences. For those who are going for a more casual look, a pair of sneakers will do the job. Suzy chose a basic white pair, but we think that any colour goes!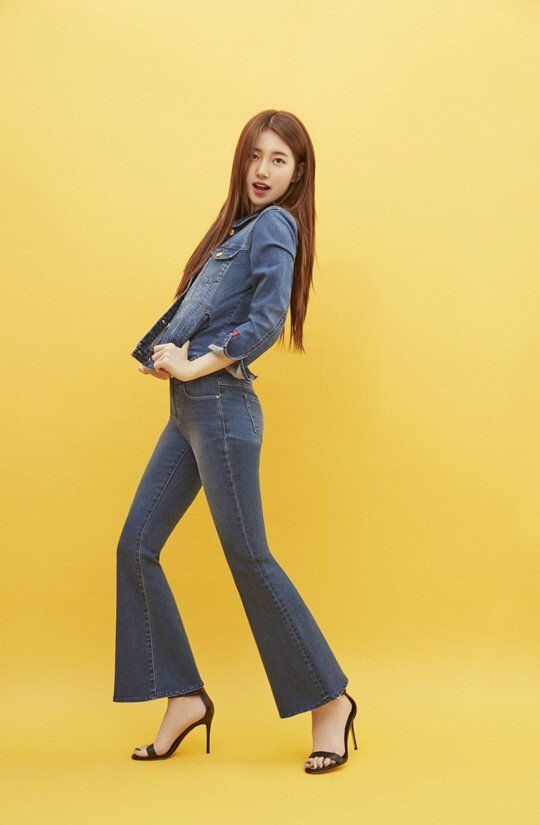 All images credit: Guess