I've been travelling pretty frequently and as much as I try to stay out of the sun, it is quite hard to do that when I'm overseas and on the move every day.
When I'm travelling, I'll try to use more moisturizing skincare products and use a sheet mask daily to keep my skin hydrated and radiant and these steps that I take do work pretty well. However, the dry and cold weather dehydrates my skin quite a bit, and the exposure to sunlight in the day tans my skin. It is still not so bad if I can have a nice, even tan. But unlucky me, I always end up with dull-looking skin and uneven skin tone.
I'm always on the lookout for good skin brightening products to keep my skin fair and radiant regardless of whether I'm in Singapore or when I'm travelling, and I was glad to be introduced to Heliocare Purewhite Radiance Max 240. I saw so many good reviews on the product and I decided to try it and see if it works for me as well.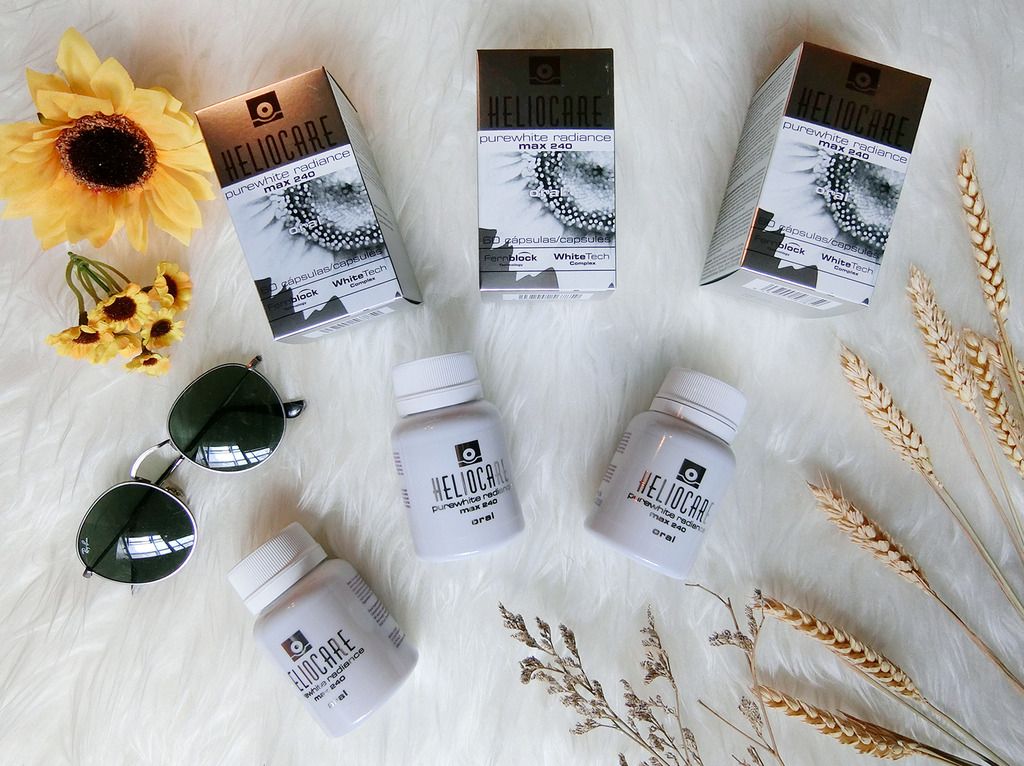 What is Heliocare Purewhite Radiance Max 240?
Heliocare Purewhite Radiance Max 240 is a supplement that provides UV protection for our skin, helps to keep our skin fair and radiance, and evens out our skin tone.
Benefits of Heliocare Purewhite Radiance Max 240
– Promotes skin radiance and improves skin pigmentation
– Evens out overall skin tone and dark spots on our face and body
– Slows down premature skin aging
– Protects our skin from UV rays
– Repairs and prevents DNA damage caused by the sun
– Prevents loss of moisture on the skin caused by environmental aggressors
My thoughts
I took 2 pills a day, one in the morning and one at night for the past two weeks and I even brought it along with me on my work trip to Korea. There was a noticeable difference in my skin and it looked more radiant and fair. I was pretty impressed with the results and I was glad to know that my skin is well-protected from the harmful UV rays.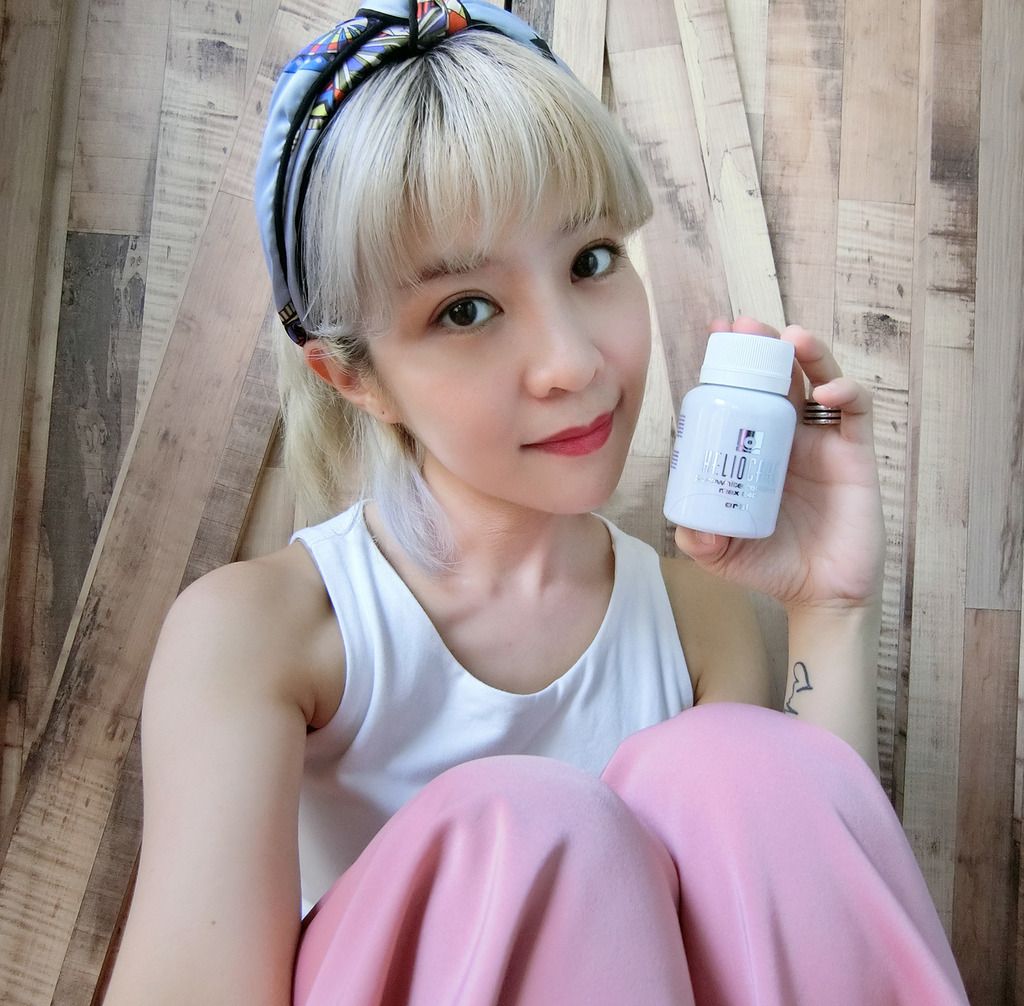 I read up on the product information and realized that the unique formulation of Heliocare Purewhite Radiance Max 240 blocks the main enzyme that is responsible for melanin production. One of its ingredients has an excellent antioxidant property that helps to reduce free radicals and prevent hyperpigmentation on our skin, increases our skin's resistance to sunburn and redness, and slows down skin aging through the inhibition of collagen depletion caused by UVA rays.
It is hard to escape from the sun since we are in Singapore and the sun shines bright and strong almost every day, well, except on the occasional rainy days. I always had to reapply my sunscreen in the middle of the day to prevent pigmentations and dark spots but with Heliocare Purewhite Radiance Max 240, there is no need to do that anymore as the supplement helps with the overall improvement in skin tone from my head to my toes. The convenience and all the benefits it brings!
Heliocare Purewhite Radiance Max 240
Website: http://heliocare.com.sg/purewhiteradiance/
Instagram: @HeliocareSG