If you've read my earlier post on Dr Oatcare here, you would know that my breastfeeding journey was not a breeze. I didn't latch as often as I should have in the first month as baby R had jaundice and the paediatrician recommended formula milk till she recovered. After taking several supplements, including Dr Oatcare for two months, my milk supply finally caught up and I'm happy to report that baby R is almost 100% on breast milk, with an occasional top up of 1-2 formula feeds per day. I chose to do a mixed feed so it'll be easier to transition in future but I'll save that story for another day.
I may be a late bloomer but I take great care in ensuring that I only take nutritious food because when it comes to breastfeeding, your baby literally reaps what you sow. And, if you don't already know, oats are not only nutritious on so many levels, they boost milk supply too. I take Dr Oatcare every morning for breakfast and as a snack whenever I feel hungry (yes that's what breastfeeding does to you) instead of reaching out for tidbits or fast food because I only want the best for baby R. Dr Oatcare is probably the best oats drink you can find in the market since it's made of 76% whole grains and Montana embryo oats, a type of oats that's superior in terms of protein, calcium and fibre, as compared to its counterparts in the market.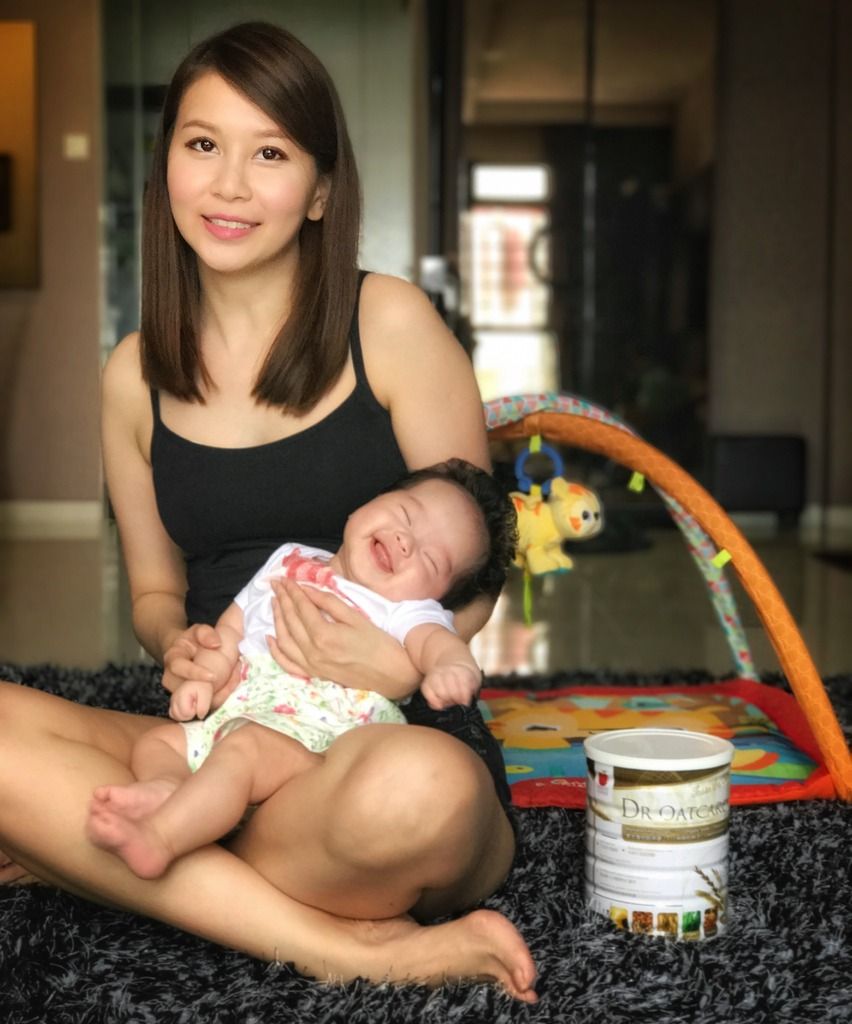 From baby R's wide gummy smile, I suppose she's pretty pleased with what she's getting every meal.I'm not sure how long my breastfeeding journey will last but Dr Oatcare will be my trusty companion. Even after it comes to an end, I'll continue taking Dr Oatcare simply because it keeps me in the pink of health too!
For more information about Dr OatCare, do visit their FB (@HealthDomainSG) & IG (@healthdomain_sg).