Who would have expected the Chanel Gabrielle Bag to look so good on men too?
Taiwanese singer, Jam Hsiao, who is known for his powerful vocals, attended the Chanel F/W2018 show in Paris last month together with many other celebrities like Jay Chou, Hannah Qullivan, Park Shin Hye, Liu Wen, Keira Knightly, and Lily Allen. While his white outfit for the fashion show was all stylish and fashion-forward, it was Jam Hsiao's street snaps that caught our attention.
Credit: Chanel
Jam Hsiao was seen posing on Paris streets in a white shirt under a black and white jacket with diamond shaped designs, paired with black pants, white socks and a pair of Chanel sneakers, accessorized with a beanie, a pair of round sunglasses, and most importantly, a Chanel Gabrielle Bag.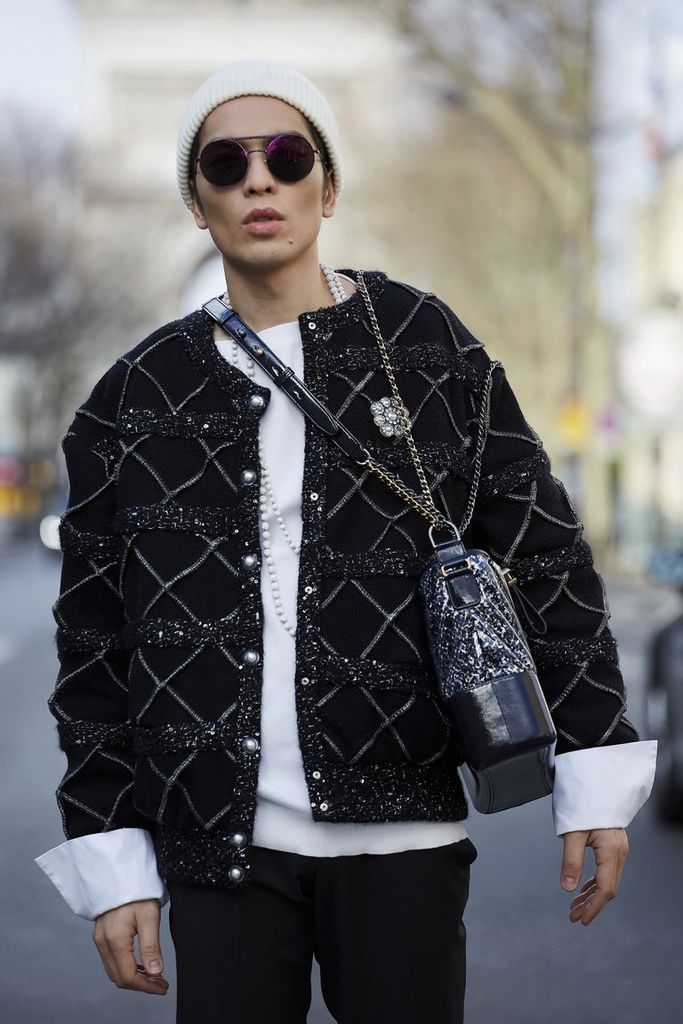 Credit: Chanel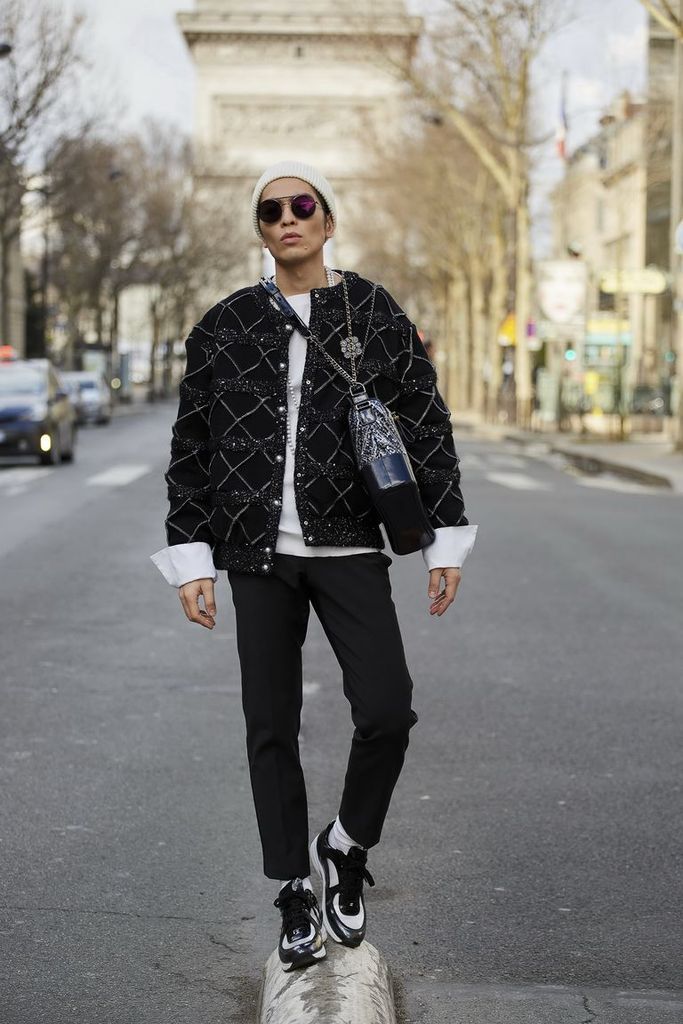 Credit: Chanel
Now, who would have thought that men can pull off the Chanel Gabrielle Bag so well? Jam Hsiao doesn't look a single bit awkward, and neither does he look feminine in anyway. We applaud his sartorial choice and he is definitely one of the most fashion-forward male celebrities who isn't afraid to break those fashion rules (what rules?!). Way to go, Jam Hsiao!