Baby R has been sleeping in her cot in her own bedroom since birth. However, during the 4th month sleep regression, my little baby suddenly decided she couldn't sleep in her cot by herself anymore. She also needed to be held more often and woke up multiple times at night just to latch. Sometimes, she had problems falling back asleep.
As a first time mum, it was a worrying phase for me, making sure she was well fed and feeling comforted while she was making a huge developmental leap. Fortunately, with Huggies® Gold Pants, a wet diaper was one less thing that I had to worry about.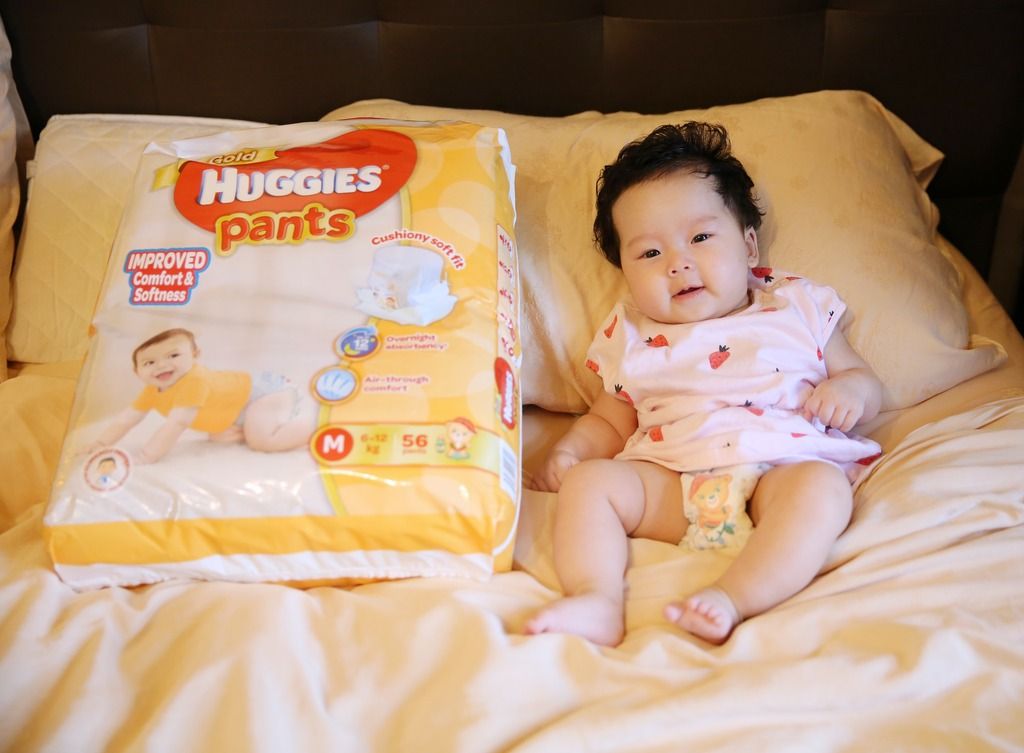 If Baby R was a princess, she would be the princess in The Princess & the Pea, simply because she was exceptionally sensitive to her environment. Just like how the princess could feel there was a pea lying beneath layers of mattresses, she knew she was in her cot the minute she touched the mattress.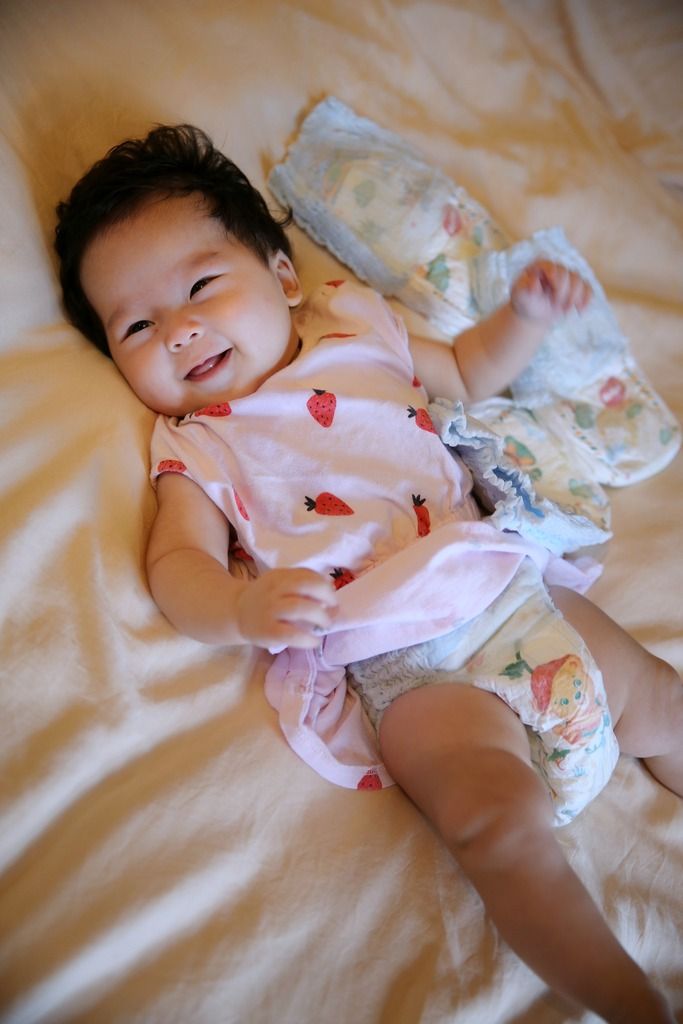 Besides watching out for hunger and sleepy cues, I would constantly check her diaper to ensure it wasn't causing her any discomfort. After I switched her to Huggies® Gold Pants, I never had to change her diaper during the night as it remains dry for 12 hours thanks to its high absorbency and advanced leakage barriers! I also love the cushiony soft fit as my active little baby can move around comfortably all day long. Besides giving me a complete peace of mind, the convenient slip-on pants also made diaper changing a breeze. Newly improved with better comfort and fit for my little princess, the airy top sheet and 100% breathable waistband keep her waist and bottom well ventilated too. Plus, the yellow patterns turn blue when the diaper is soiled, so we always know when to give her a diaper change!
Baby R loves getting her diaper changed and would often flash her signature toothless grin to indicate how pleased she was to feel clean again. Psst…I think she adores the cute design of the Huggies® Gold Pants too.