As Singaporeans, we are so fond of going around in our shorts all year round as they keep off the heat and are one of the most versatile and convenient bottoms to put on.
Credit: /
Raymond Hall/GC Images/
While the shorter hemlines are favoured by most ladies for the past decade or more, I'm going to bring you back to the '90s as we look to bermuda shorts for this summer season. Bermuda shorts, commonly called "berms" or "bermudas", are knee-length shorts that used to be a fashion statement back in the '90s. They have been relegated to the "unwanted trends" rack and have lost their appeal over time but it seems like the bermuda shorts are having a revival this 2018 summer.
With brands like Bottega Veneta and Nina Ricci launching bermuda shorts in their collections in a variety of designs recently, it is time to step out of your comfort zone and put them on again. Fret not if you feel like a lost sheep with the longer silhouette, not knowing how to style them. Here are some tips from the supermodels and fashion influencers to help you style those berms.
Gigi Hadid styled her denim bermuda shorts with a long plaid shirt, a simple tank top, and a pair of nude sock boots.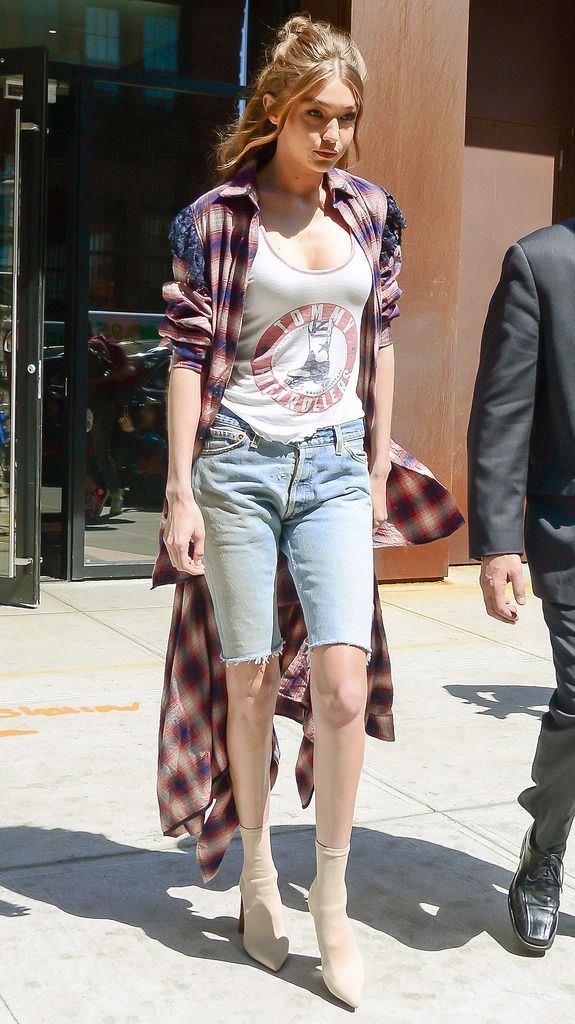 Credit: Raymond Hall/GC Images
Kendall Jenner wore a sheer floral top with denim bermuda shorts, completing her look with a Louis Vuitton fanny pack and sexy pink heels.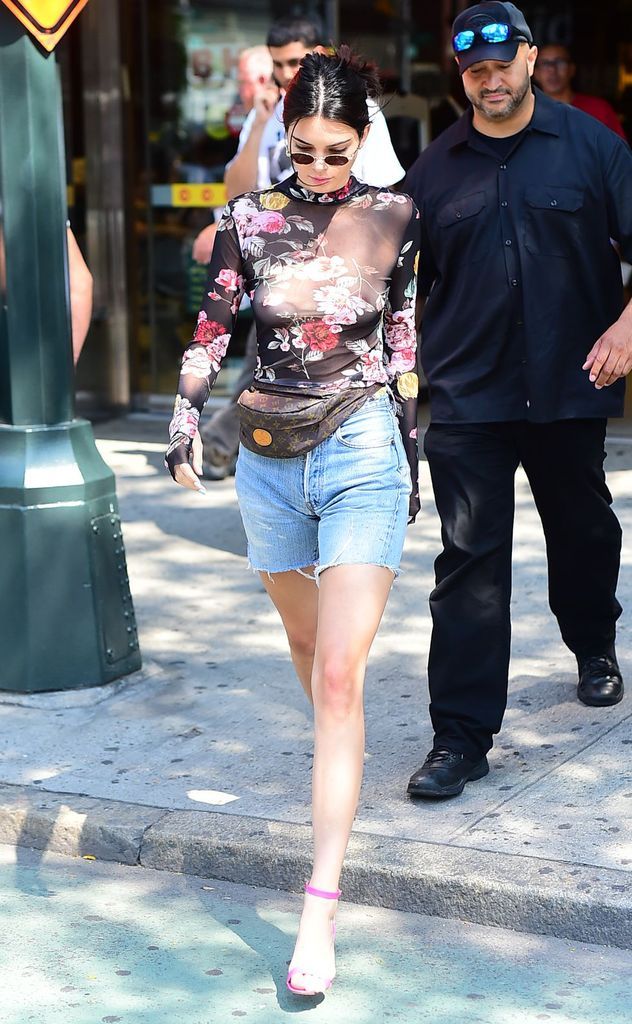 Credit: Getty Images
Cara Delevingne rocked the androgynous look with a customised pair of Levi's denim bermuda shorts, a Chanel belt and a pair of sneakers.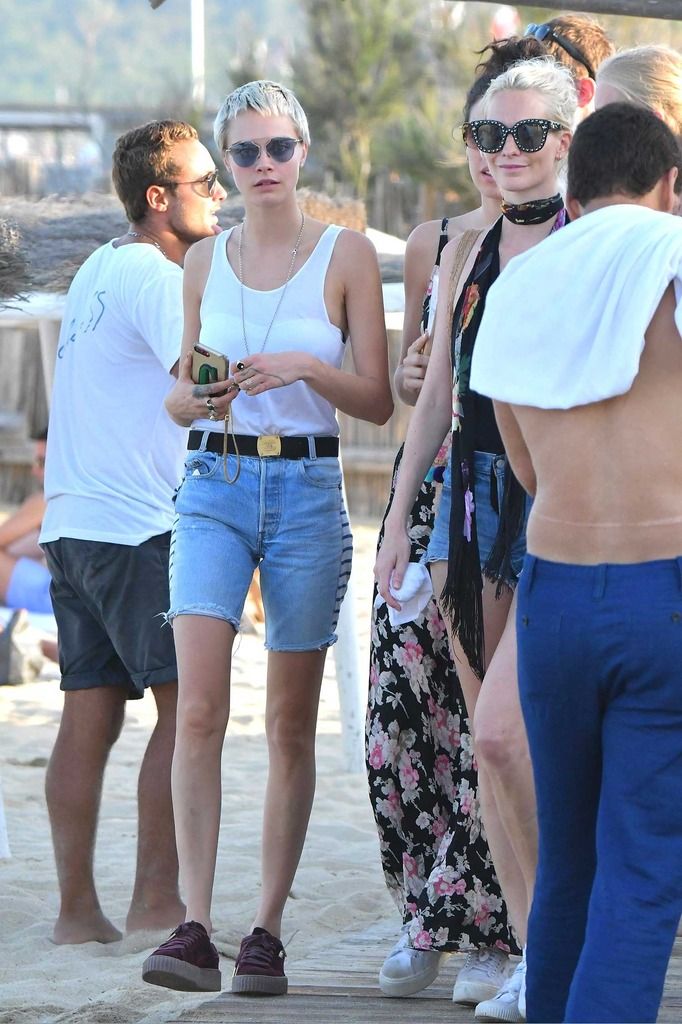 Credit: Spread Pictures / BACKGRID
Bella Hadid did a white and blue combi, wearing her demin bermuda shorts with a white bra top, a white shirt over it, and a min white handbag.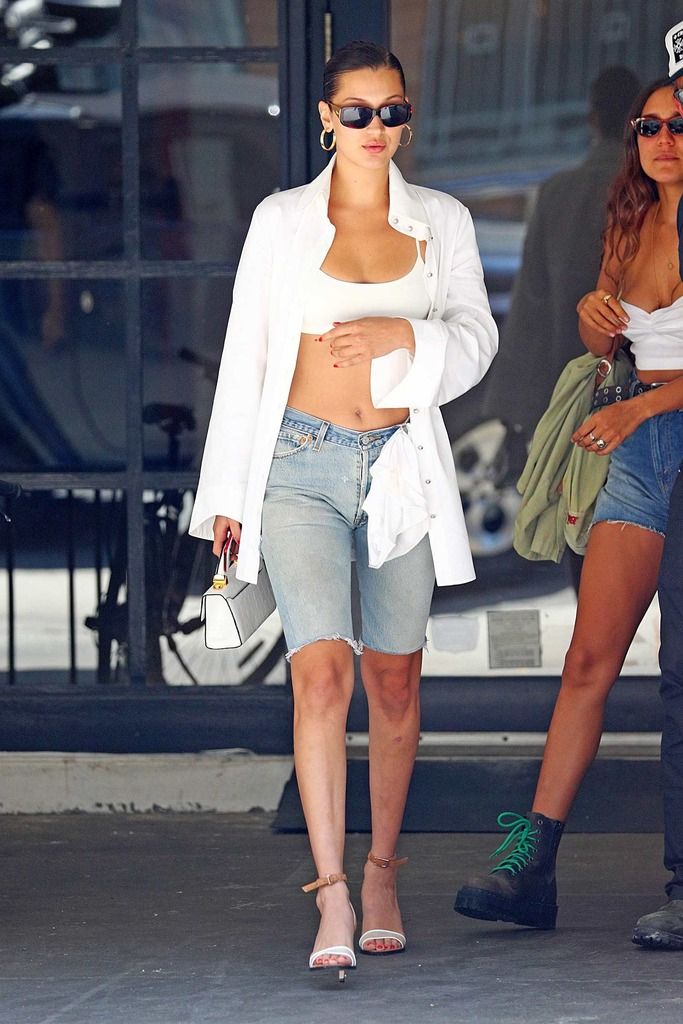 Credit: The Jeans Blog
A cute bralet with a pair of high waist elongates your legs and creates the right proportions. Pair them with a pair of stylish black heels and a pair of shades for that cool city girl look.
Credit: Fashion Gum
Gladiator shoes, a fitted blazer, shades, and straw hat, with a simple tee. Mix different styles together and you will be surprised how good it can look.