Are you ready for Ultra Singapore that is happening this weekend? Have you decided on the perfect outfit to stand out from the crowd?
Credit: Instagram @igkhair

Credit: ievenn News
The holographic trend isn't going anywhere anytime soon so you can consider going for the futuristic look this weekend.
Credit: Blogspot Worship Fashion
You can also add a touch of holographic colours to your hair with the latest IGK Foamo Holographic Hair Foam.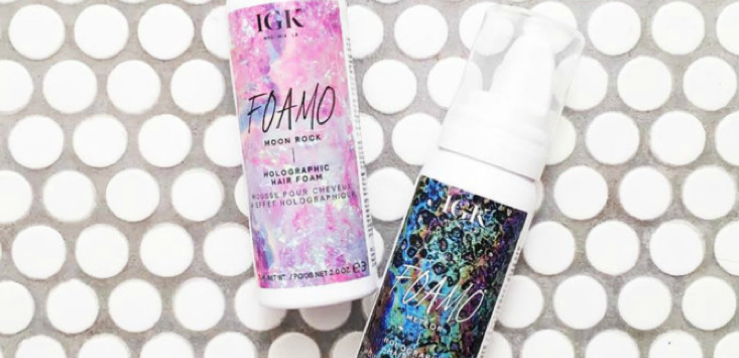 Credit: Influenster

IGK Foamo Holographic Hair Foam is available in two shades – Moon Rock and Meteor. Meteor shifts from blue to purple, while Moon Rock shifts from pink to teal as your hair moves in the light while you dance the night away.
There will never be a dull moment when you party with ever-changing hair colours.
Not only are the foams vegan and cruelty-free, they are also infused with vitamin-rich blue sea kelp extract and moonstone extract for a cosmic, iridescent reflection that can go from a subtle shimmer to a holographic finish.
However, if you still find it a little too loud, you can lighten it by brushing the foam through your wet hair evenly for a subtle yet chromatic reflection.
Lastly, if you are partying for both nights straight and you are worried about bringing the glitters to work the next day, don't worry as the glitter doesn't linger for days and it is pretty easy to wash out.
Get your IGK Foamo Holographic Hair Foam here: https://www.sephora.sg/products/igk-foamo-holographic-hair-foam/v/meteor