Lovers of classic Hong Kong food take heed!
One of Hong Kong's favourite Cha Chaan Teng (tea house) chain, Tsui Wah (翠華)has entered Singapore's dining scene. Diners can now look forward to satiating their appetite for authentic and quality Hong Kong dishes such as crispy bun with condensed milk, Hong Kong noodle dishes, curry series, Tsui Wah's iconic milk tea and more!
This newly opened contemporary-styled restaurant with over 140 indoor and alfresco dining seats is the first ever outlet in South-east Asia. It's time to swing by Tsui Wah Clarke Quay for lunch, tea or dinner to have a taste of the signature dishes and hot favourites from the original Tsui Wah menu in Hong Kong.
Here are some of the delectable dishes you can add to your order list during your visit!
Borscht with Thick Toast ($5.50++)
A hearty bowl of borscht made from a 30-year-old recipe is definitely a dish to try. Prepared daily and stewed for 3 hours, you can immediately sense the aroma while it is being served to your table. Scoop in to this pleasant concoction of tomato, onion, carrot, cabbage, celery and tantalising beef chunks and savour on. The flavours were well-balanced and punctuated by the right notes of sweet and sourness. The best part was, biting into the dipped buttered thick toast and tasting the flavourful broth that oozed out from the bun.
Braised Abalone Rice with Diced Chicken and Kale ($14++)
While many Singaporeans are fond of "wok-hei" fried rice, this braised and gooey version is out to impress and win hearts. Putting a delicious spin on the traditional recipe, Tsui Wah fried rice has a texture similar to Italian risotto – plump, gooey and consistently flavourful. What is there not to love when it is served with generous amount of diced chicken and crunchy kales! A memorable dish that will make one crave for more.
King Praawns in XO Sauce with Tossed Noodles ($11++)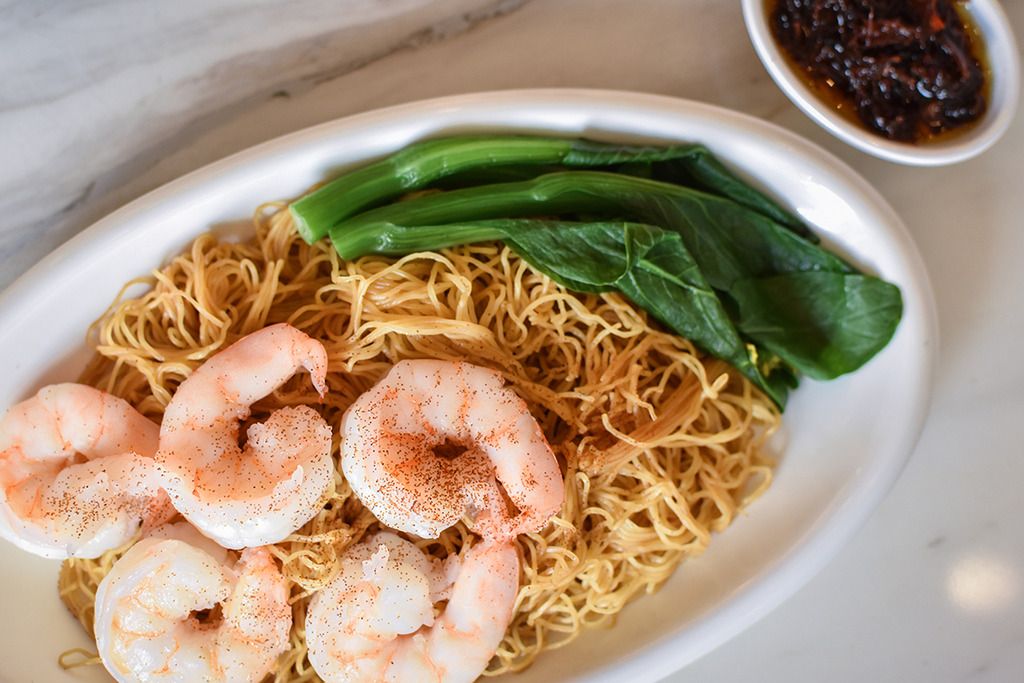 Taking pride in selecting the freshest and highest quality ingredients, the sizeable prawns in this dish were meticulously sourced and selected to complement its specially mixed localized XO Sauce. The naturally sweet and juicy prawns were topped with prawn roes to add a pleasant crunch. Do not be surprised if you are expecting the noodles to be silky and drenched in XO sauce. This plate of dry tossed noodles is meant to be mixed and tossed in the XO sauce to fully absorb its flavour. Though noodle remained dry after mixing, it was loaded with rich and irresistible XO flavour.
Lamb Chop Curry with Steamed Rice ($29++)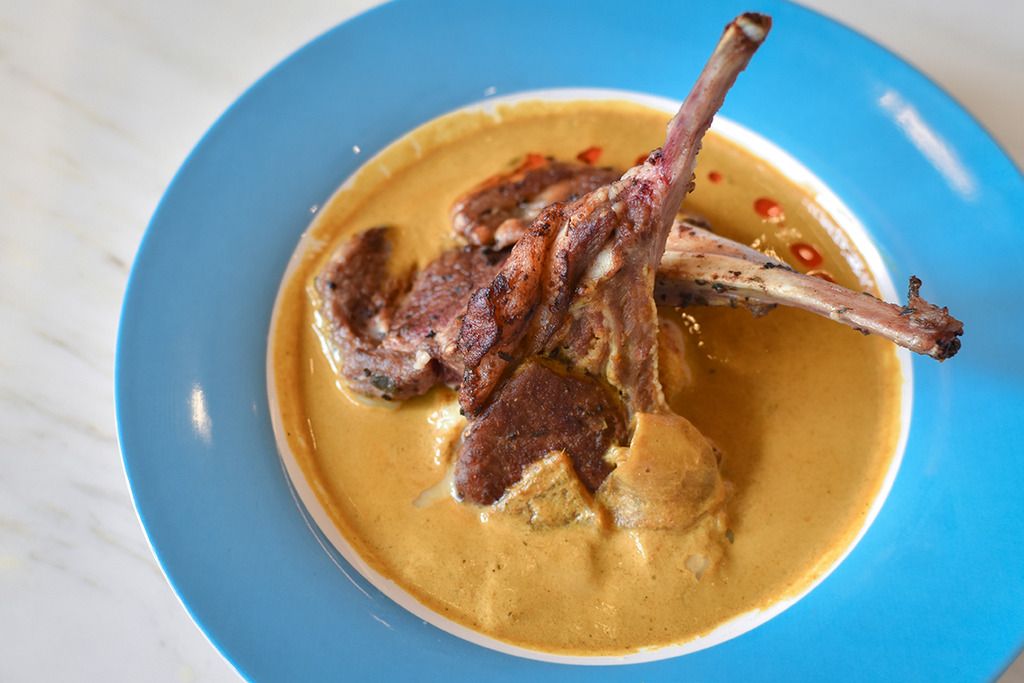 Add an extra punch to your meal with this mildly spicy Lamb Chop Curry, prepared with Australian fresh lamb rack. Tsui Wah signature curry combines more than 30 different spices to create an explosion of tastes in one sip and stewed for over 6 hours. Its curry paste is directly imported from Hong Kong with a recipe that dates back to the 1960s. Enjoy it along with fragrant white rice and perfectly grilled lamb chop that is succulent and tender. Simply satisfying. Kids are welcome to try this mildly spicy lamb chop too.
Kagoshima-style Pork Cartilage with Tossed Instant Noodles ($9.50++)
Our favourite dish at Tsui Wah has got to be the Kagoshima-style Pork Cartilage with Tossed Instant Noodles. Full flavoured, melt-in-the-mouth pork cartilage with our lazy day comfort food – instant noodle! It was exceptionally enjoyable with the springiness of the noodles. Every mouthful was an indulgence. This tasty creation was prepared with a recipe shared by a Japanese chef.
Kagoshima-style Pork Cartilage in Fish Soup w/ Mixian ($8.50++)
Not a fan of instant noodles? Fret not, you can still savour the tender pork cartilage in fish soup and mixian. The pork cartilage was stewed for many hours to achieve its tenderness and you can enjoy this along with an uplifting bowl of fish soup with bouncy mixian.
Tsui Wah Signature Pork Chop Bun ($7.50++)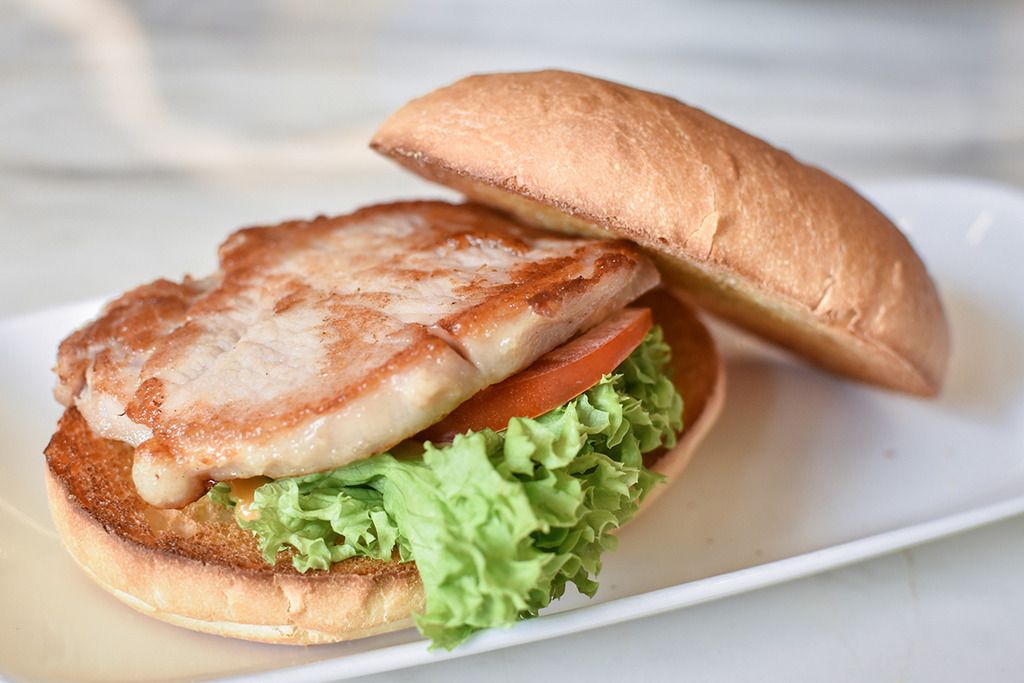 With the new opening, you can enjoy this widely popular dish from Tsui Wah, Hong Kong at any time! Tsui Wah signature pork chop bun topped with mayo was appetizing. The bun was toasted to give a nice crisp on its edges and it paired well with the moderate slab of juicy pork chop.
Ice/Hot Milk Tea (Iced $4++, Hot $3.50++)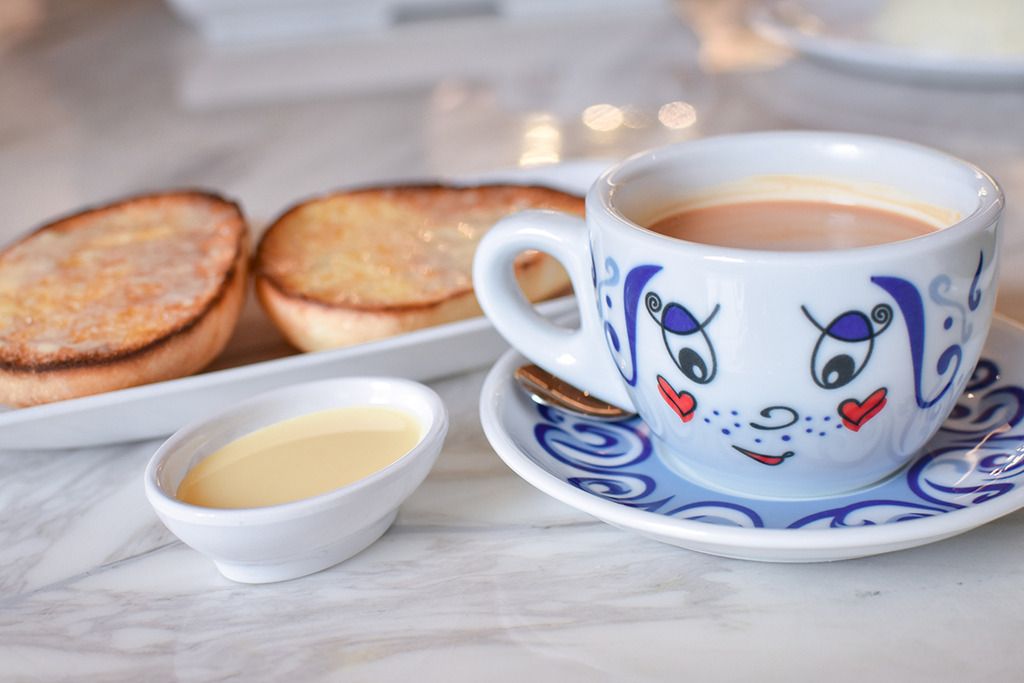 Here's the beverage that represents Hong Kong's food culture and a must-try when one visits the restaurant. Ensuring that guests get the authentic taste of its milk tea, the tea was served without sugar. Guests can adjust the level of sweetness according to their own liking. Brewed daily using tea leaves that are directly imported from Tsui Wah Hong Kong, the milk teas are kept only for a maximum of 30 minutes to ensure freshness and optimal taste and texture.
Crispy Bun with Condensed milk ($4++)
A sinful dish that is worth the try! Each buttered bun was freshly toasted to light golden brown on its crust and pillowy-soft inside. Sweeten it with a dose of condensed milk and there you go, a perfect snack for #cheatdays!
Savoury French Toast Bites served with Vanilla Ice Cream
End your meal on a high note with these mini crispy fresh toast bites paired with a scoop of vanilla ice cream and some chocolate drizzle. Fresh out of kitchen, the French toast bites were warm and fluffy inside and topping them with a spoon of ice cream simply completes the meal!
Tsui Wah Clarke Quay serves lunch, tea and dinner daily from 11am to 11pm.
Address: 3A River Valley Road, Clarke Quay #01-03, Singapore 179020