We all have enough clothes in our wardrobe to last us another 5 years but yet we think that there's nothing for us to wear every morning when we stare into our bursting wardrobe. The fact is, there is no need to cart out new clothes to be in trend. All those forgotten t-shirts and skirts lying in the corner of your wardrobe are enough to refresh your look for this summer season.
Credit: Fashion Jackson/ Fashion is My Forte/ Song of Style
The t-shirt and skirt combo give us infinite style options, from a minimalistic take for a casual weekend to a smart casual look good enough for a date. Besides, the unforgiving heat in Singapore gives us every excuse to put on this comfy combo that is perfect for the weather.
Let's take a look at the 6 different ways you can style the t-shirt and skirt. Get some inspirations and head home to dig these essentials out for your next OOTD.
1. Minimalist
Prefer the minimalistic aesthetic for your sartorial choices? Stick to a neutral palette with simple silhouettes. This is as easy as it gets.
Credit: Fashion Jackson
2. Front Knot
If you prefer something that shows the body that you worked so hard for, turn your big tee into something that hugs your curves better by knotting it in front. The front knot technique is also great if you have a t-shirt that it too long for your liking, as it is the perfect way to turn it into a cropped top. Don't like the knot in front? Tie it at the sides, or even at the back. It's entirely up to you!
Credit: Fashion is My Forte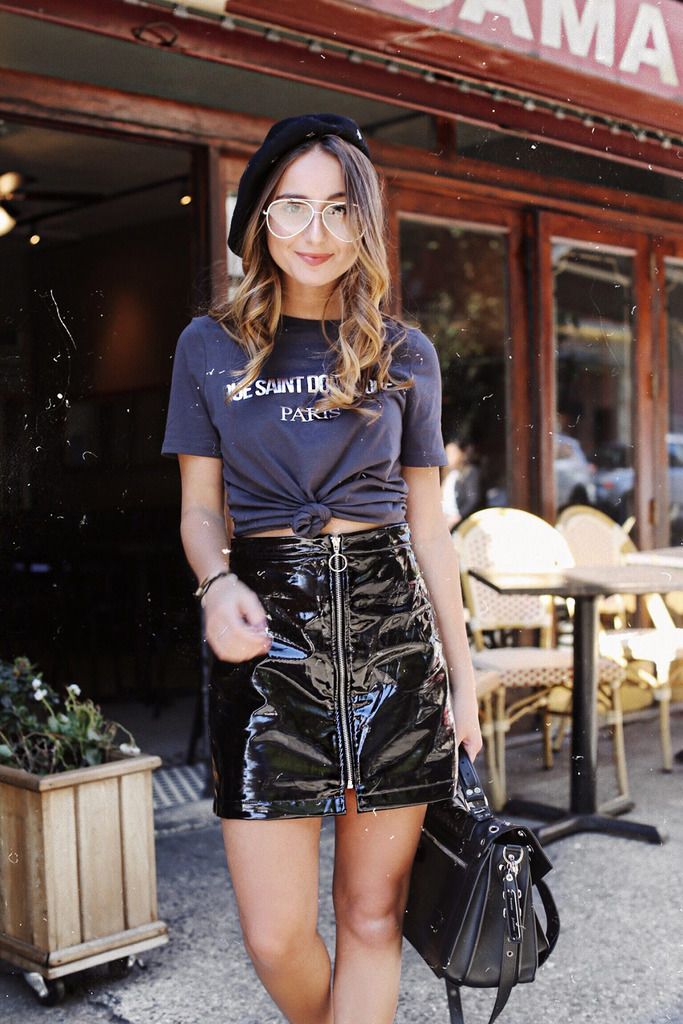 Credit: Alexandra Chloe
Credit: Style by Lolly
3. Smart Casual
Every girl knows the magic of the blazer. Throw it over the sloppiest outfit and voila, you suddenly look smart enough for the office. If you are looking to look a little sharper, wear a blazer over your t-shirt and skirt combo. But since it is summer, play around with colours because blazers are more than just black.
Credit: Song of Style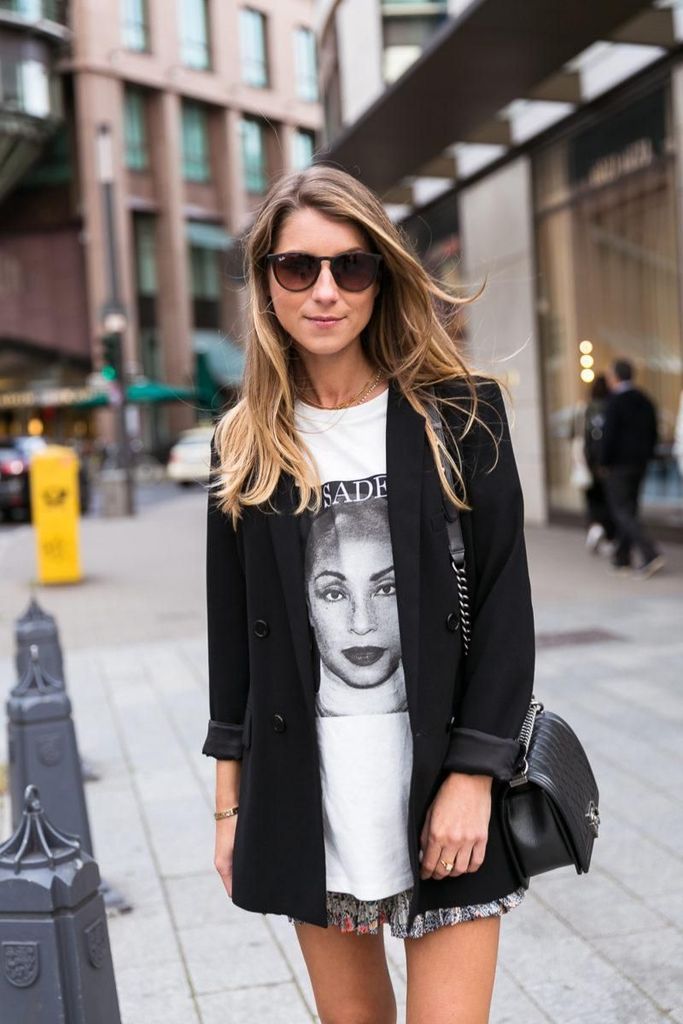 Credit: Pinterest
4. Oversized Tee
Street style stars have long proven that oversized t-shirts aren't just for sulking teenagers and wearing them right adds to your style points. Tuck in your oversized t-shirt to show your waistline or leave it out for a carefree look. Alternatively, do a messy tuck to perfect your streetwear style.
Credit: Ropes of Holland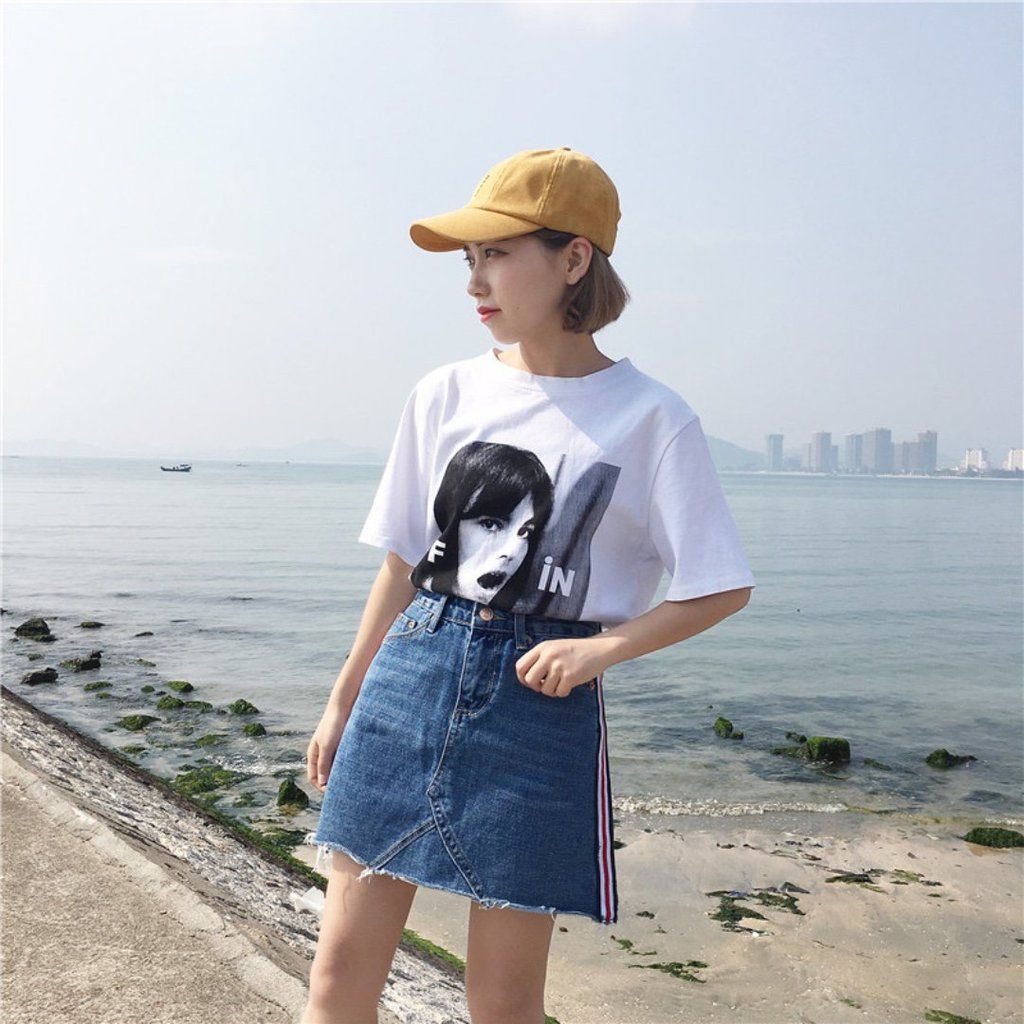 Credit: Karousell
5. Schoolgirl charms
No, we are not talking about those school uniform lookalike outfits that Britney Spears wore in the '00s. T-shirts and skirt combos can look girlish and charming without heading in that direction. Put on a simple tee with a cute skirt, accessorize the outfit with ankle or calf-length socks to get that youthful look right.
Credit: Tokyo Fashion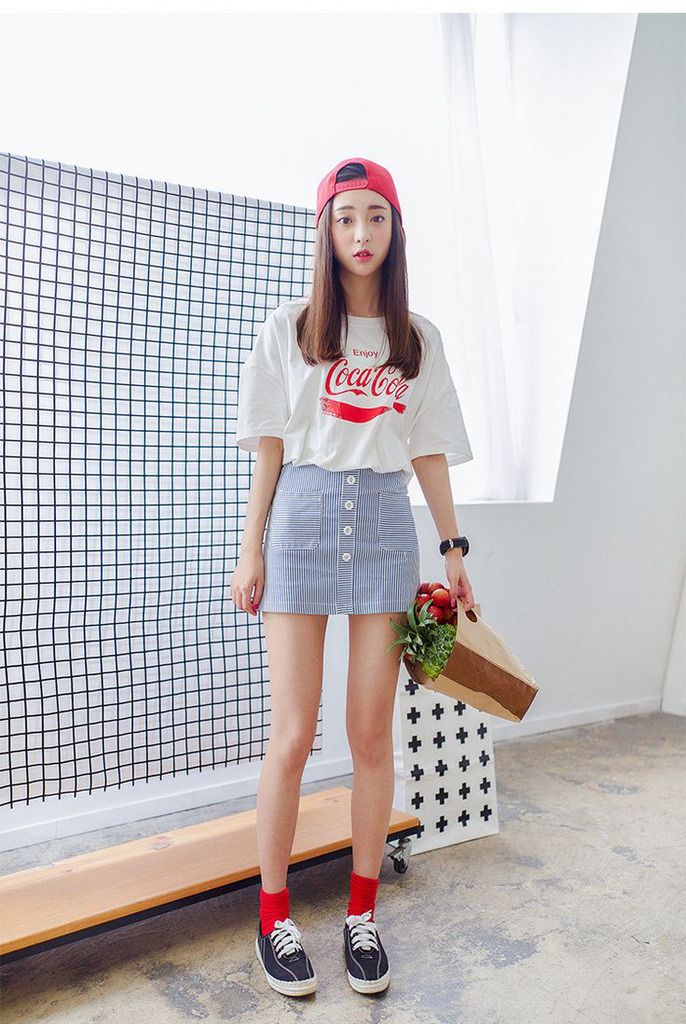 Credit: Pinterest
6. Rocker Chic
Bring out your rock chick personality with a band tee and a skirt. Pair the look with a pair of boots and you are ready to go.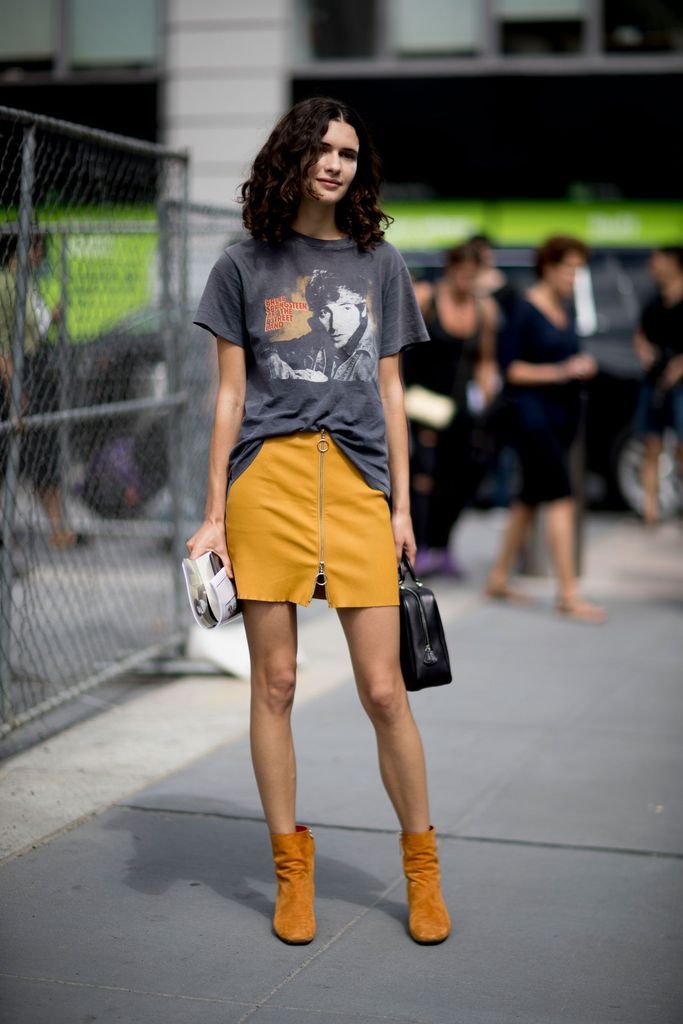 Credit: Pinterest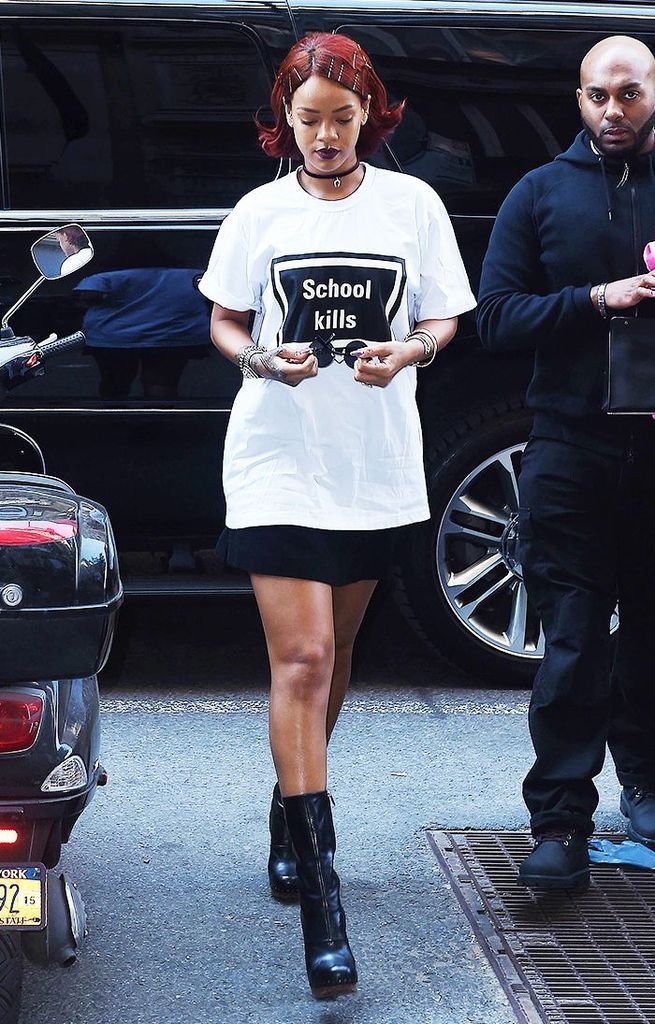 Rihanna /Credit: Alamy