Our moms taught us the need to cleanse, tone, and moisturize. But, wait a minute, that's old school. Where's the serum? And what about the 10-step Korean skincare routine that we always hear about?
Credit: Hadacure
While the 10-step routine may be too much for time-strapped us, incorporating one more step, a serum, into our skincare routine is a must. But then again, isn't a moisturiser enough?
What is a serum?
Serums are thinner and lighter as compared to moisturisers, and they contain higher concentrations of active ingredients to deal with our skin woes. It penetrates deeper into our skin, are usually filled with more potent ingredients, and target specific skin concerns. And for this reason, a serum should always be used after cleansing and toning to enable it to nourish our skin deeply, and followed by a moisturiser to allow the moisturiser seals it in.
When should you use a serum?
Credit: NihaoIndo
1. To strengthen your current skincare
See a serum as an enhancer to your current skincare. With the more potent ingredients it carries, a serum can intensify the strength of your skincare, enabling you to see results quickly.
2. Target specific skin concerns
If you have specific skin concerns like anti-aging, pigmentation, or acne, a serum can help you combat those eeky issues. There are serums that are specifically designed for each skin problem you have and the active ingredients can help you target each problem area better.
What's new: Stem Cells Serum
Besides the off-the-shelves serums that you can purchase, advancement in technology has given serums an upgrade too. Stem Cells serums are the next in-thing you need to know because on top of what we already know about the benefits of a regular serum, it has even more to offer.
Stem cells can be found in all living organisms and they have the ability to renew themselves and replace the damaged cells. Because of their regenerative properties, incorporating stem cells into beauty products like Astique Stem Cell Derivative Treatment, can regenerate skin and keep our skin radiant and youthful.
Astique Stem Cell Derivative Treatment
If you are looking for a serum that combats signs of aging like wrinkles and fine lines, and at the same time improves your skin tone and restores your skin elasticity, Astique Stem Cell Derivative Treatment may be what you are looking for.
Astique Stem Cell Derivative Treatment delivers essential growth factors and nutrients to our skin, and they work with natural body processes to stimulate the production of matrix proteins, such as collagen and elastin that deplete as we age. Simultaneously, powerful peptides, protective anti-oxidants, and hydrating HA works synergistically to strengthen and nourish our skin for a bright and firm complexion.
Immerse your skin in a cascade of moisture with the anti-aging and hydrating serum. With continuous regular use, Astique Stem Cell Derivative Treatment helps to soften fine lines and wrinkles while improving skin tone and restoring elasticity.
Astique Stem Cell Derivative Treatment is available at Astique Clinic.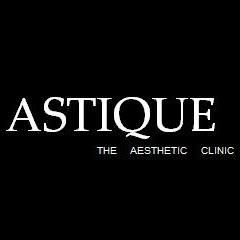 Astique. The Aesthetic Clinic
350 Orchard Road
#08-00 Shaw House
Singapore 238868
Opening Hours
Mon & Fri: 11 am to 8 pm
Tues, Wed & Thru : 9 am to 8 pm
Sat: 11 am to 4 pm
Sun and PH: Closed
Tel: 6732 3801 Hp: 9857 7892 Fax: 6235 0966
For bookings & general enquiries: enquiry at astiqueclinic.com.sg