Life has been pretty hectic and work has been consuming most of my time, but I always do make it a point to still give myself a little TLC – regardless if it's for my hair, my skin or just my well-being in general because it's always important to shower yourselves with love even during the busiest of times!
With work, I also rarely have the time to visit salons for hair treatments because it usually takes up half a day of my time, and I rarely have much time to spare anymore. Thus, I really do appreciate products that I can use at home and still give my tresses its much-needed nutrients and care.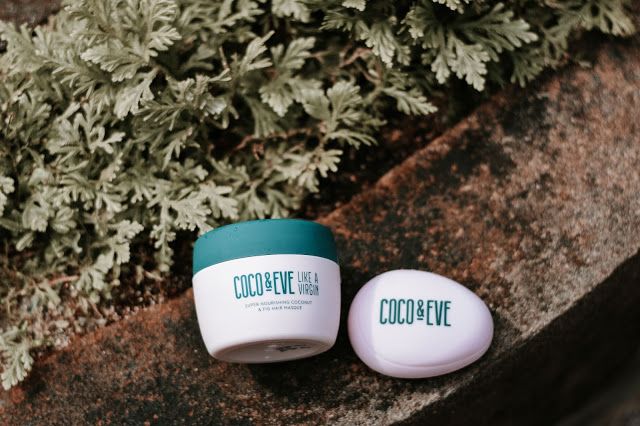 I recently found out about Coco & Eve after seeing the reviews online. Besides, so many beauty bloggers were raving about it. I did a search online and found out that its main ingredients are figs and raw virgin coconuts and does not contain sulfate and phthalates, and it is also paraben free.
Their ingredients are sourced from Bali, Hawaii and the US – and are not tested on animals too.
The benefits of Coco & Eve Like A Virgin Hair Masque:
1. Rejuvenate and revive parched hair, damaged by styling, heat, dyes and the environment.
2. Deeply condition to replenish lost moisture to hydrate even the thirstiest of tresses.
3. Improve texture and shine for silky soft, amazing hair.
4. Restore hair to its pure virgin state to treat split ends and tame that pesky frizz.
5. See and feel the difference after just one wash.
The application of this Coco & Eve hair masque is also extremely easy. You just need to shampoo your hair as usual and then apply the masque to your towel dried hair before leaving it on for 5-10mins!
Rinse with warm water after that and you are done! If you have dry hair, it is recommended that you use the hair masque 2-3 times a week, whereas, for normal hair, you only need to use it 1-2 times a week. However, for those with oily hair, use just once a week and focus the product towards the ends of the hair and avoid the scalp.
You should also use the brush that comes along with the hair masque while applying it as their brush/tangle tamer (as they call it) has a special 2-tiered bristle technology, to detangle with minimal breakage and damage.
But, if there's something that I don't really like about this product, it would definitely be the fact that the bottle is quite heavy and I definitely won't foresee myself bringing this along when I'm traveling. But, if there's really a need be, I'll just transfer some of it out of the bottle and into a smaller container!
Other than it keeping my tresses healthy, I also love the coconut scent of the product! The hair masque really works wonders after just one use as my hair felt extremely soft and easy to glide through. I've been using this product for a week now, and I apply it every alternate day.
I also concentrate the product towards my hair ends and not let it touch my scalp. My scalp tends to be pretty oily after a day out and I don't wanna agitate it even more. Just remember to apply the hair masque sparingly as a little does go a long way here.
And yes, if you were wondering, you can also use this product together with your boyfriends/other halves as it's suitable for men too!
Check out the before and after of my hair after using this!
More reviews here:
And, if you wanna purchase the Coco & Eve hair masque, you'll also be entitled to 25% off your next purchase – by simply using the product code at the bottom of your purchased tub!
Click
here
for more info!
Hope you found this useful!