Haute Couture Fashion Week is currently taking place in Paris and it wouldn't be complete without a Chanel show.
Credit: Who What Wear
Karl Lagerfeld recreated a street by the River Seine, with bookstores and street vendors selling artworks, completed with benches and street lights right in the nave of the Grand Palais as its stage for its couture show to pay homage to his hometown.
Over 60 looks were debuted at Chanel's couture show with tweed suits, puffy sleeves, high slits, and split long-short hemlines in a neutral palette, ending with a finale mint green look. However, there was one constant on the runway — the shoes. All the Chanel models wore only one shoe style.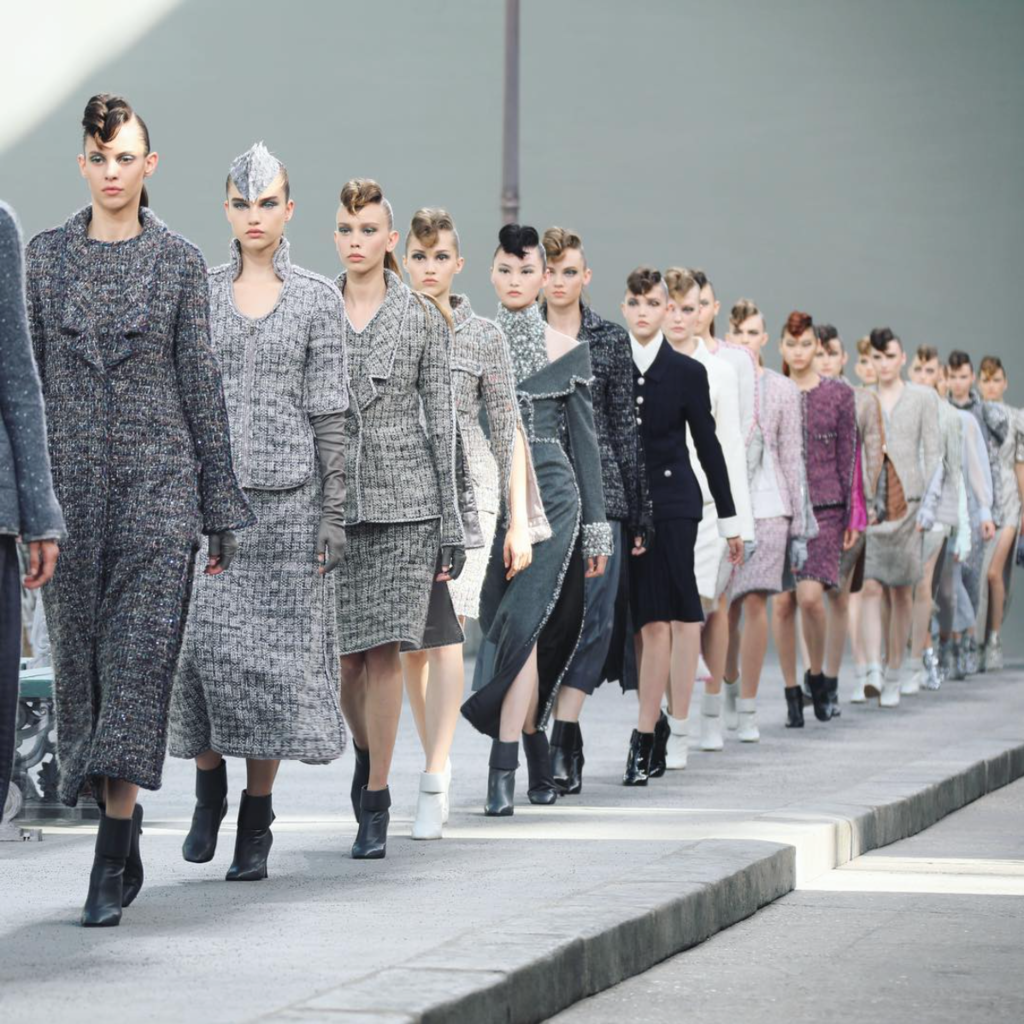 Credit: Instagram @chanelofficial
The various looks were styled with foldover ankle boots, from basic black and white ones, full sequinned pairs, to Chanel-style tweed and pearls versions. While it is less likely for the everyday person on the streets to put on a sequinned pair, the basic foldover ankle boots in neutral shades are perfect for the coming Fall/Winter looks and we are expecting the trend to take off anytime.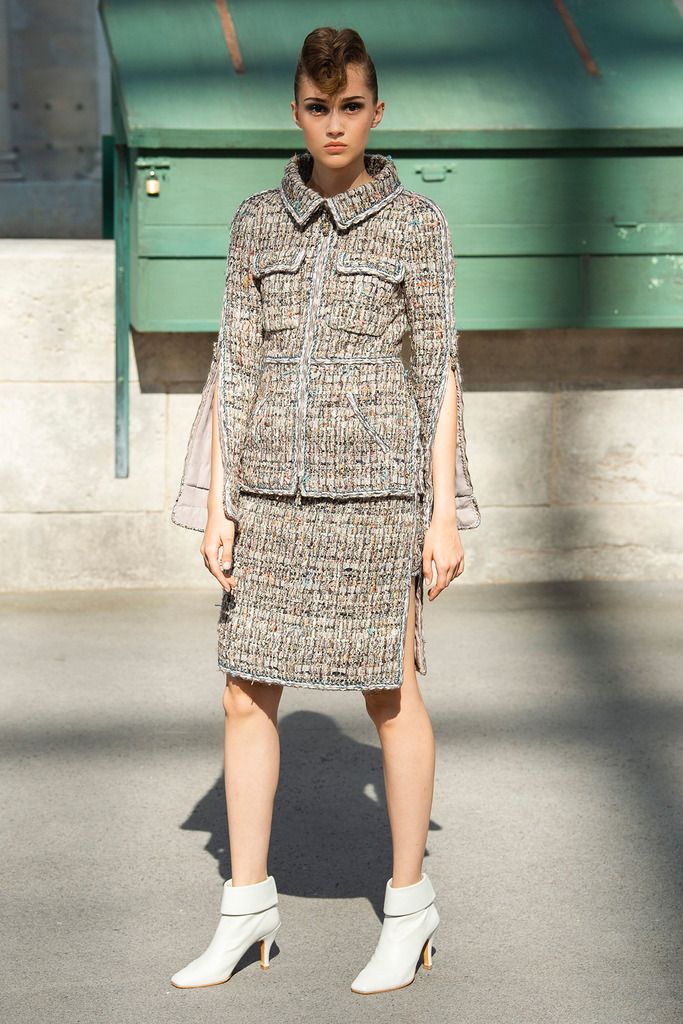 Credit: Yannis Vlamos / Indigital.tv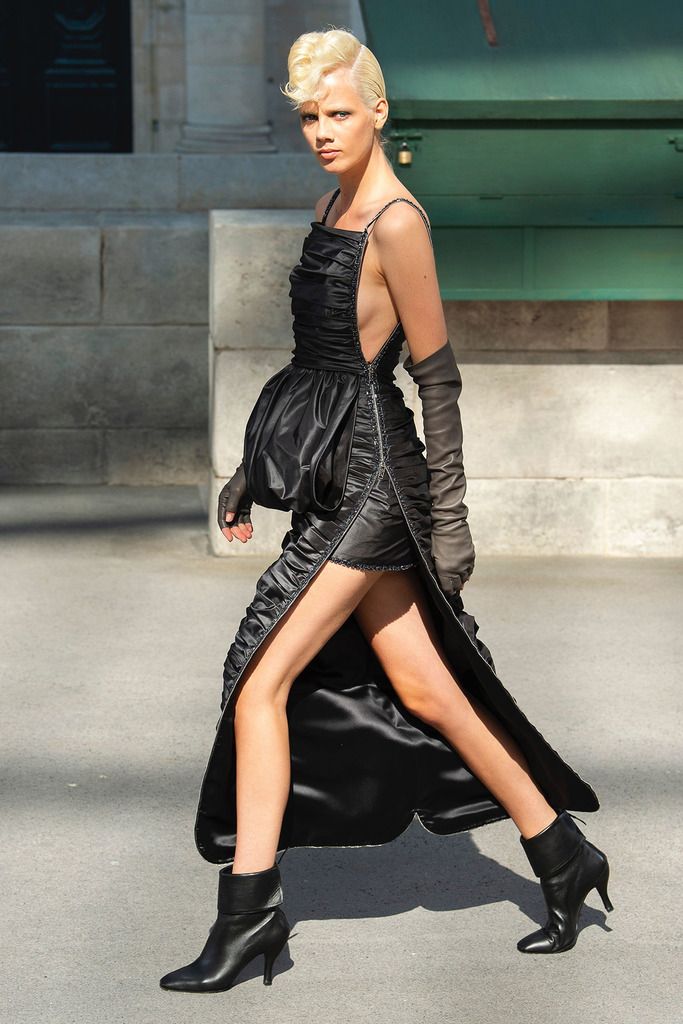 Credit: Yannis Vlamos / Indigital.tv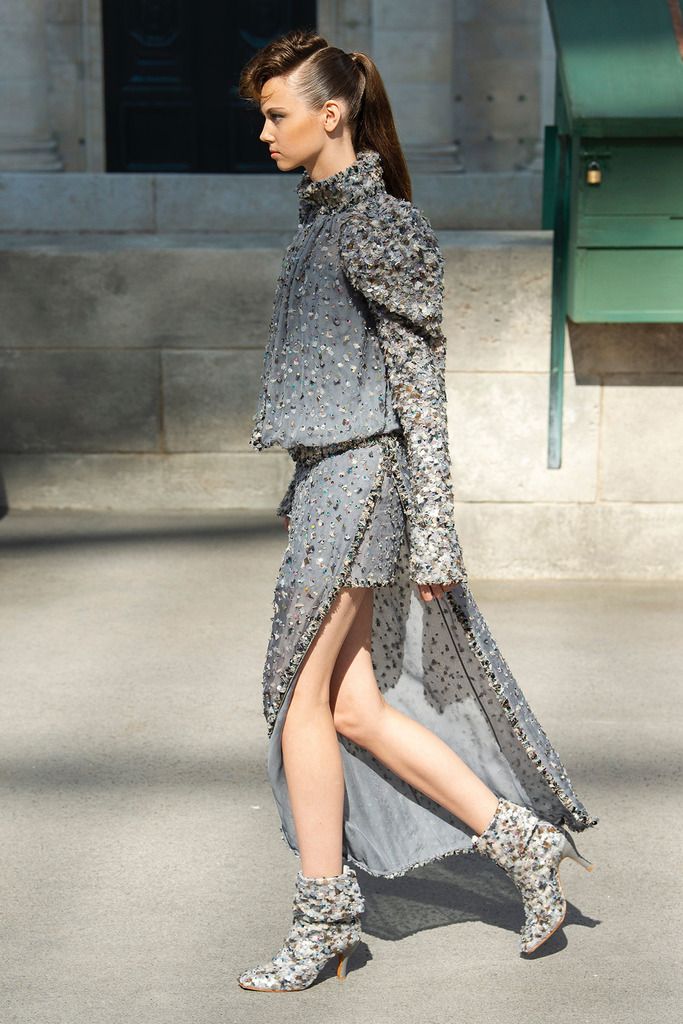 Credit: Yannis Vlamos / Indigital.tv