"About Time" is a fantasy romance starring Lee Sung Kyung and Lee Sang Yoon and has recently broadcasted its last episode in Korea. On top of its unique storyline and the great chemistry between the two leads, we can't help but to notice the innocent makeup looks of Lee Sung Kyung's character, Michaela Choi.
Credit: tVN
Lee Sung Kyung's makeup in "About Time" played up the beauty and innocence of the Michaela Choi. It isn't that hard to recreate her makeup on ourselves. Here are the main points to take note of to help you achieve the look of her character.
1. Clear, dewy base
Credit: Youtube DFTV
Putting on thick layers of foundation isn't going to do you any good because contrary to popular belief, too much foundation makes you look old and haggard. To achieve the Korean actresses' clear and dewy base, first, apply primer to minimize pores and give your foundation something to adhere to for long-lasting makeup. If there is a need to, pat on some colour corrector to brighten your complexion. Last but not least, pick a foundation that has a dewy finish and pat it on lightly.
2. Light brown, straight eyebrows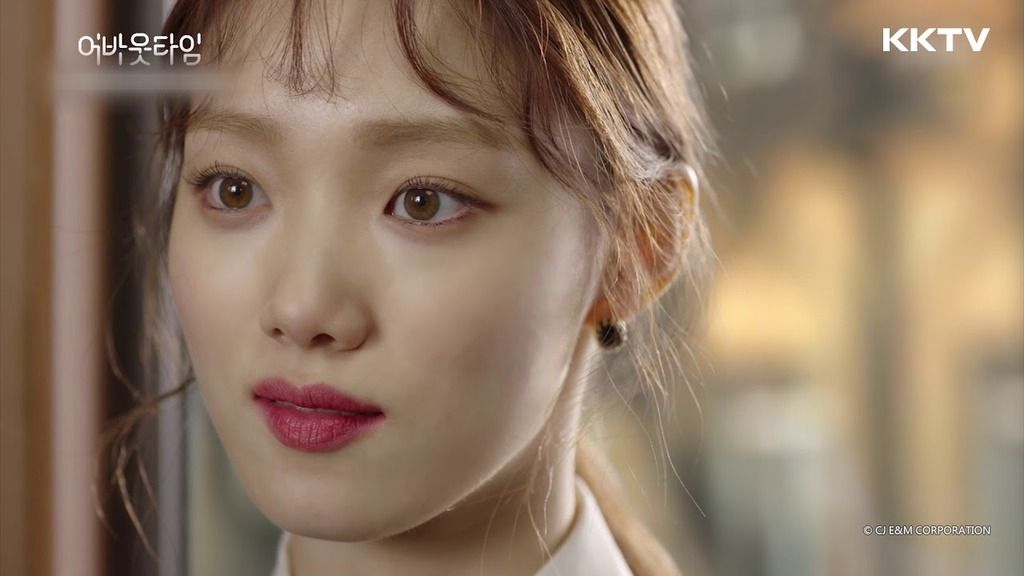 Credit: Youtube KKTV
While we are used to full arched brows à la Kim Kardashian's, we should totally avoid that to get Lee Sung Kyung's innocent and girly look in "About Time". To keep your whole look soft and feminine, keep your eyebrows straight, and avoid using a too dark eyebrow pencil. Match your eyebrow colour to your hair with a brow tint, like Lee Sung Kyung's milk tea coloured brows in the drama. If you already have full brows, you can just fill them in with some eyebrow powder.
3. Innocent puppy eyes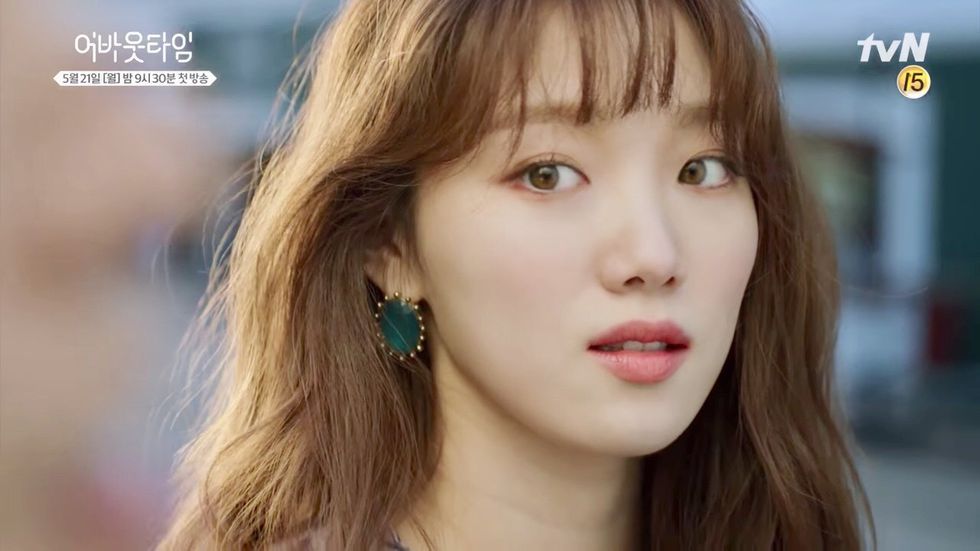 Credit: tVN
Edgy, winged liners are no-nos for Lee Sung Kyung's look in "About Time". Instead, go for the innocent Korean puppy eye makeup.
Eyeliner
Half close your eyes and extend your eyeliner outwards in a straight line. When you open your eyes, it should dip a little downwards, creating a puppy eye look without looking too droopy.
Eyeshadow
Avoid smokey or cut-crease eyeshadow and keep the whole look really natural. Pick neutral shades like browns, or play with the popular Korean shades like corals and pink. On top of applying eyeshadow on your eyelids, add some to the ends of your lower lash line to lengthen your eye shape and play up on those girlish charms.
4. Minimal contouring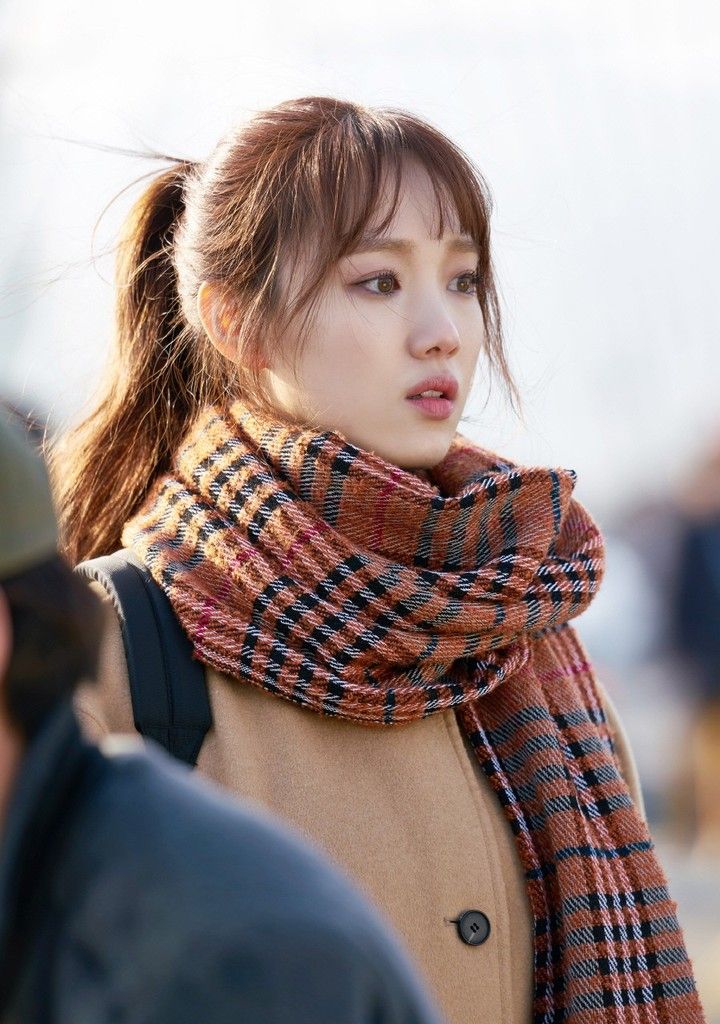 Credit: Kdaily
Contouring should be kept to a minimum to avoid looking too harsh. Add some shading to the sides of your nose bridge to add dimension, and lightly add some shading at the corners of your forehead and jawline to achieve a smaller face.
5. Rosebud lips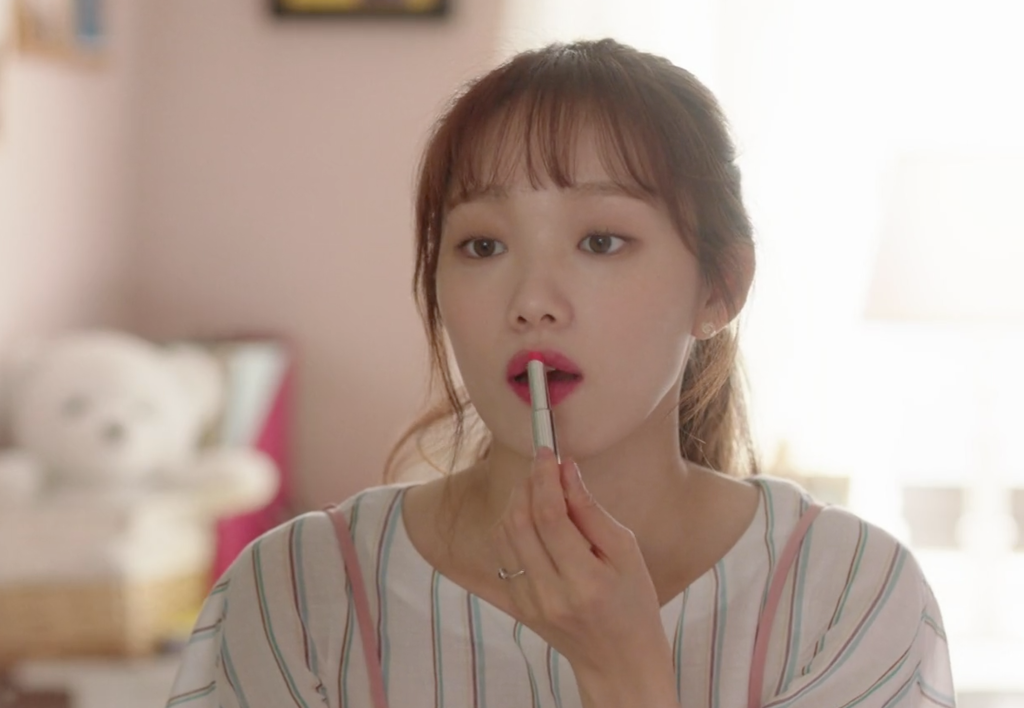 Credit: Beauty Tap
Those soft and kissable rosebud lips are a must! Prep your lips with lip balm to plump them up and smooth out lines. Pick a lipstick in a rosy shade to create those rosebud lips. Lee Sung Kyung is using Laneige Stained Glasstick in #04 Pink Sapphire.