We know that mooncakes can be hard to resist. If you really have to indulge in them, we suggest that you go for those that are lower in sugar content.
If you enjoy snacking on nuts, don't miss the onyx Charcoal White Lotus Seed Paste Mooncakes with Macadamia Nuts from Si Chuan Dou Hua Restaurant. There is no yolk inside but we promise that it taste as good as the traditional mooncakes. Enjoy them at $60 for a box of 4 mooncakes.
Making it's brand-new entrance to Antoinette 2018 Mooncake Menu is the Salted Yolk Hae Bee Hiam, which, can be quite addictive. Just imagine the marriage of two local favourites – when salted egg yolk meets homemade hae bee hiam. All of the fillings are encased with low-sugar white lotus paste and pumpkin seeds. A box of four retails at $60+.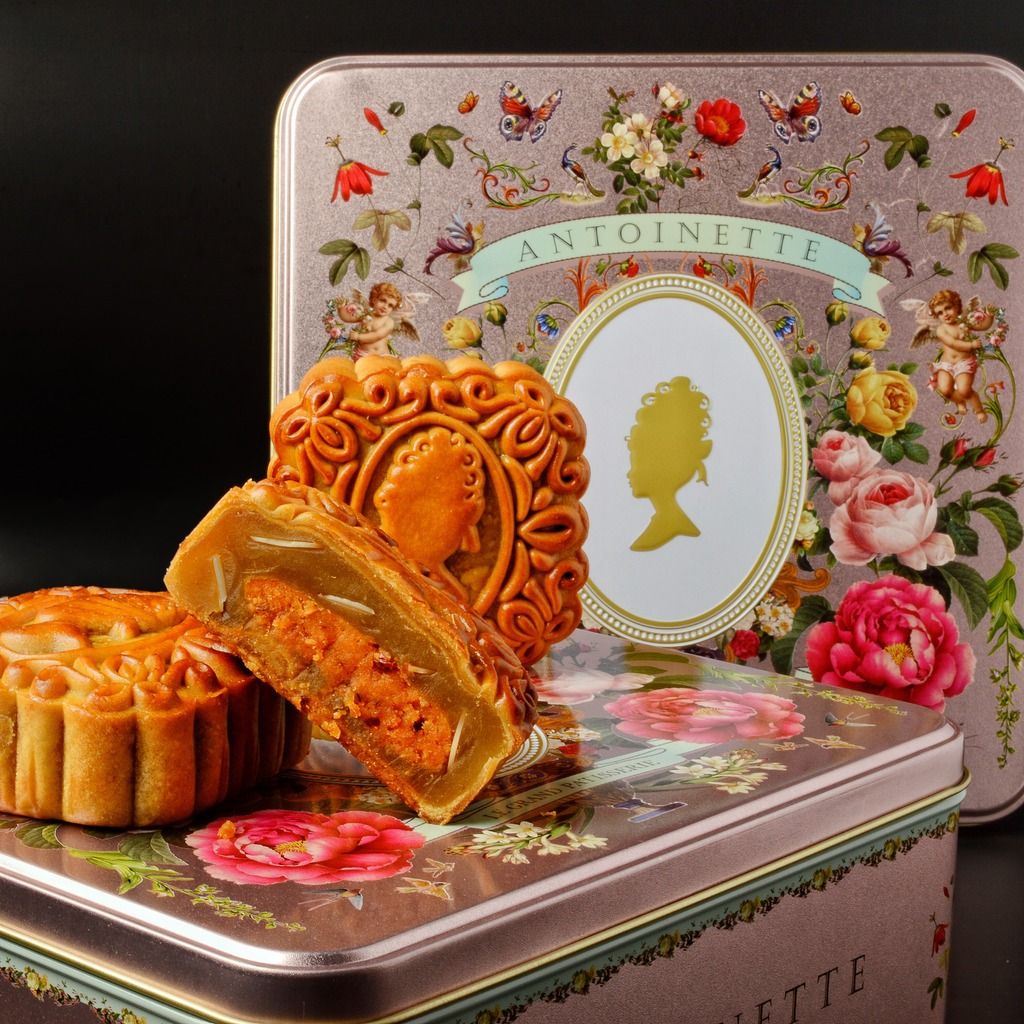 Credit: Antoinette
Paradise Group has exquisite mini snow skin mooncakes but we are recommending their Traditional Baked Mooncakes instead. Not only are they low in sugar, they have thin skin as well. Choose from Baked White Lotus Paste with Double Yolk at $60 for a box of 4 pieces of Baked White Lotus Paste with Assorted Nuts for $62 for a box of 4 pieces.
Credit: Paradise Group
Even though they are healthier alternatives, we will still advise you to not overload your body with too many mooncakes. Happy munching though!