LABOUM made their comeback recently with a sultry, mid-tempo track, "Between Us".
While a reinvention of their music wow-ed their fans, the fairylike beauty looks that we saw in the five members' teaser images were equally stunning. The members were seen in soft colours like pinks and peaches, and their makeup artist also made use of glitters and cute stickers to create an image fit for the album's summery theme.
Solbin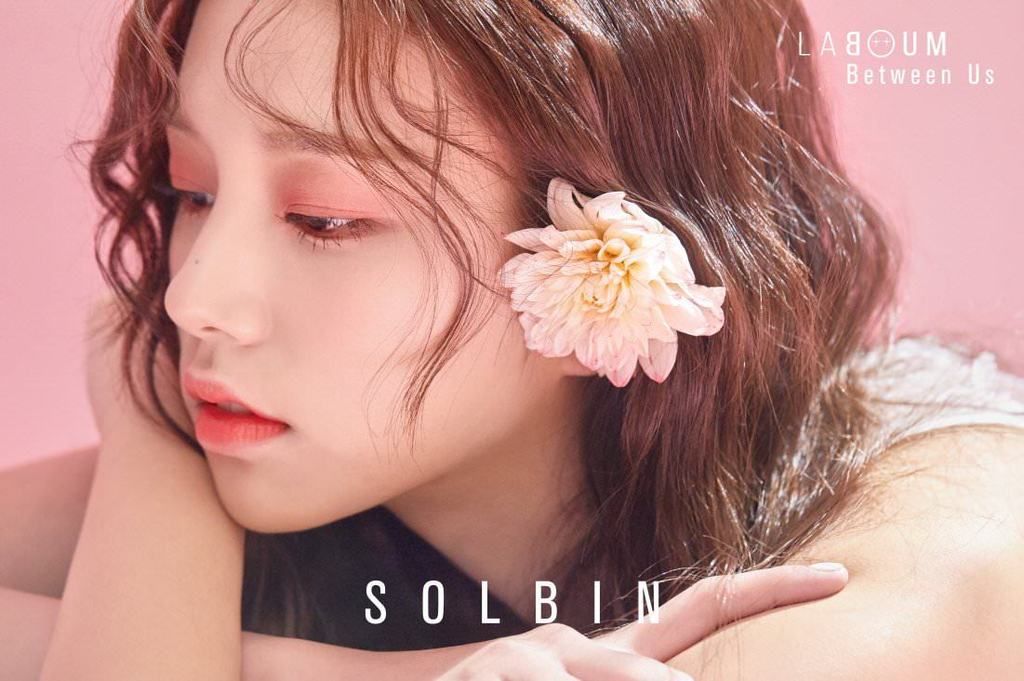 With beach waves and a flower in her hair, Solbin's look is perfect for summer. Browns and pinks were used on her eyes and her lips were finished with a touch of coral. Solbin went for a clean look with minimal eyeliner and mascara.
Soyeon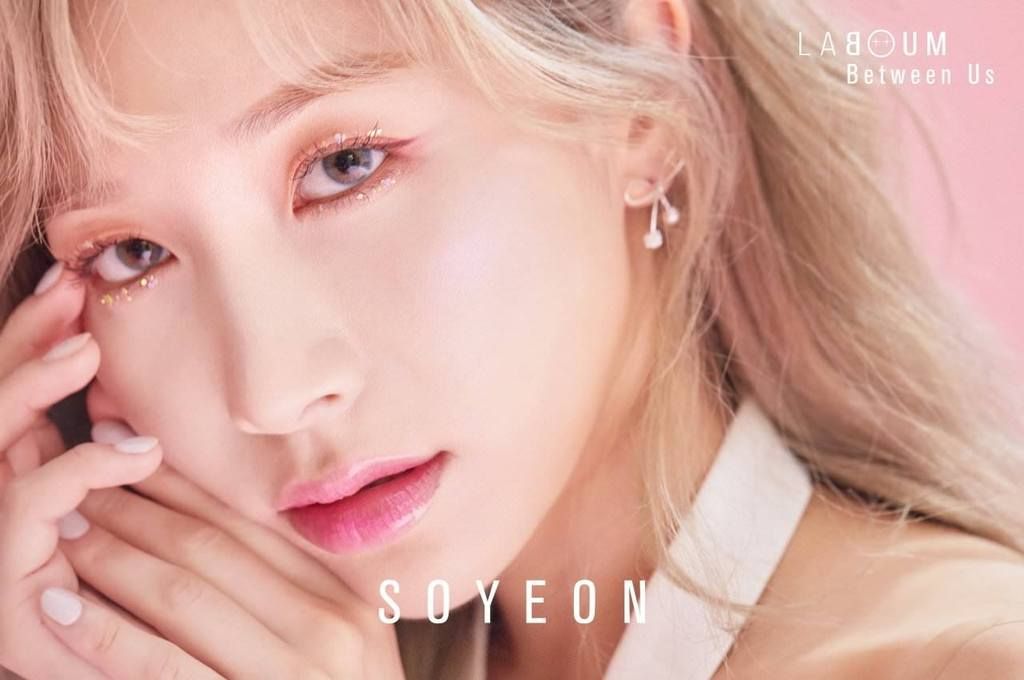 Soyeon went blonde for this comeback and her light ash-blonde hair went very well with her fair skin and flawless complexion. Pink and peach eyeshadows were used on her eyelids and lower lash lines and instead of using a black eyeliner that may be too harsh for the look, she went for a brown one. It looked almost like she didn't line her eyes at all, but used the brown liner to extend her eyes with a droopy line for that innocent charm. To finish off her eye makeup, mascara was lightly applied and sparkles were added.
Yujeong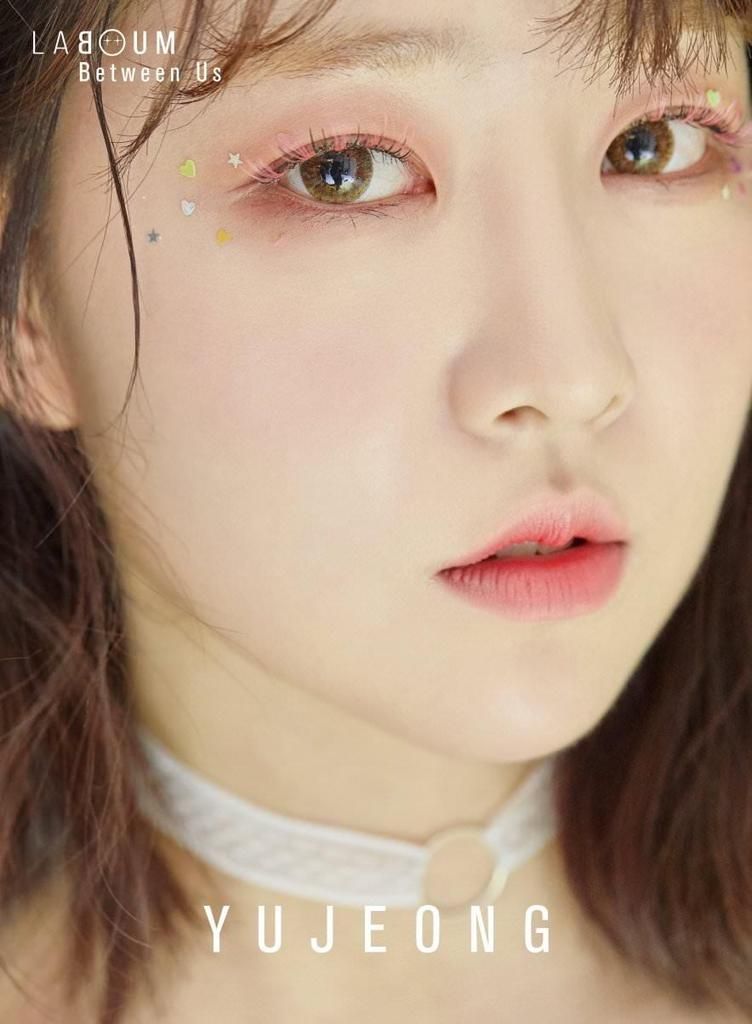 Yujeong had one of the most interesting looks with those hearts and stars stickers near her temples and the pink false eyelashes. Her eyebrows were kept natural and the colour palette for eyes and lips were kept similar to that of her other members. Korean gradient lips are still trending so you may want to replicate Yujeong's coral gradient on her lips.
ZN

ZN's makeup colours seem to be a little different from her group members. Instead of the light pinks and peaches, her colours were slightly stronger, using tones of browns and reds. She has also skipped eyeliner entirely to keep the look softer, and on closer inspection, it looked like she had reddish mascara on too. Her lip colours were stronger, with a deeper red inside and pink outside. We got to say that her drop earrings matched well with her cartilage and conch piercing, and those flowers in her hair completed her summer look.
Haein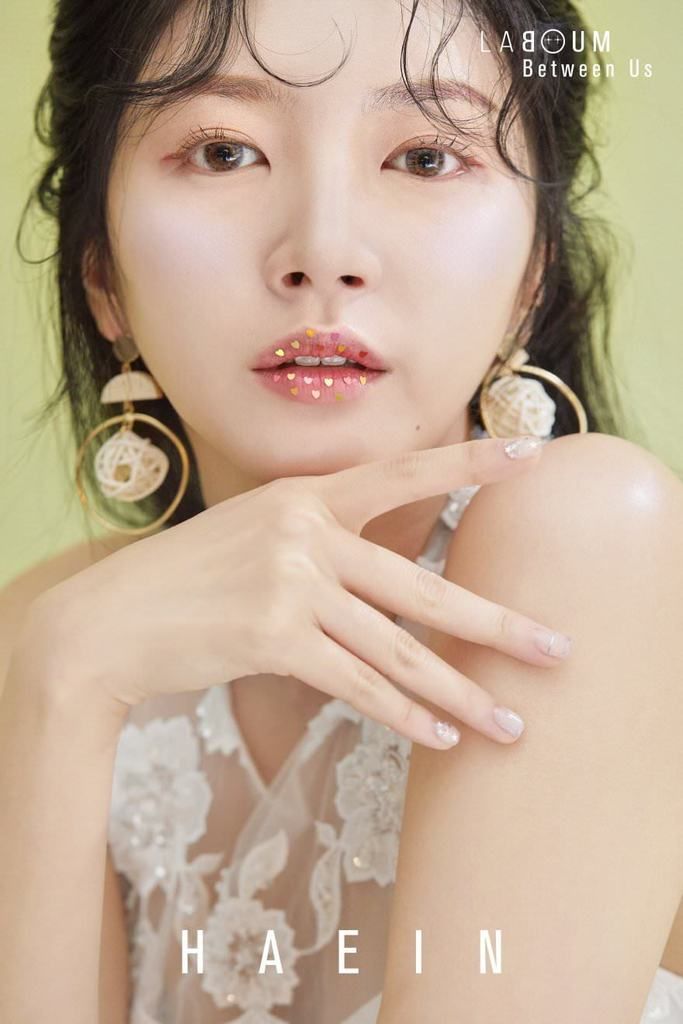 While the other members had more colour on their eyes, Haein's eyes were almost nude, with only reddish brown liner used to extend her eyes at the end for a puppy-eyed look. The highlight of her makeup was definitely on her lips. Although she used a light pink lippie, heart-shaped shiny stickers were pasted all over her lips to pop the otherwise nude look.
Watch their "Between Us" music video below, and let us know who's look you liked the best!