Nandaemun market is one of the oldest and most popular tourist spots in Seoul to shop for souvenirs. There's a wide variety of souvenirs here to choose from at affordable prices. One can find key chains, magnets, bags and even facial masks and Korean kitchenwares. But when you are here, don't miss trying the mandu from Gamegol Son Wangmandu!
From Hoehyeon Station exit 6, walk for about twenty meters and you'll see the yellow signage of Gamegol Son Wangmandu.
While there is constantly a queue for takeaway for these fat and plump Korean dumplings, make your way up to level 2 to enjoy these handmade goodness while taking a break from your shopping.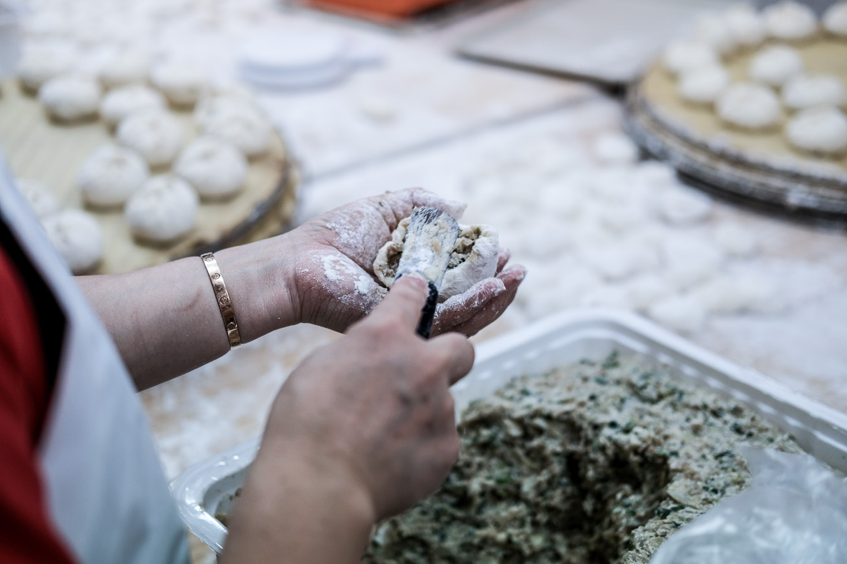 Yes, simply walk through the narrow walkway and climb up the tight stairway to access to the seating area. While at it, don't forget to check out how these ajumas wrap the dumplings skillfully.
Besides offering 2 varieties of dumplings: meat and spicy (4 for 3,500 won), another popular dish that everyone around me was ordering was the Kalguksu, the hand-cut noodle (4,000 won).
While waiting for my order, kimchi was served. If you like something with a punch, the kimchi here comes with a fiery kick.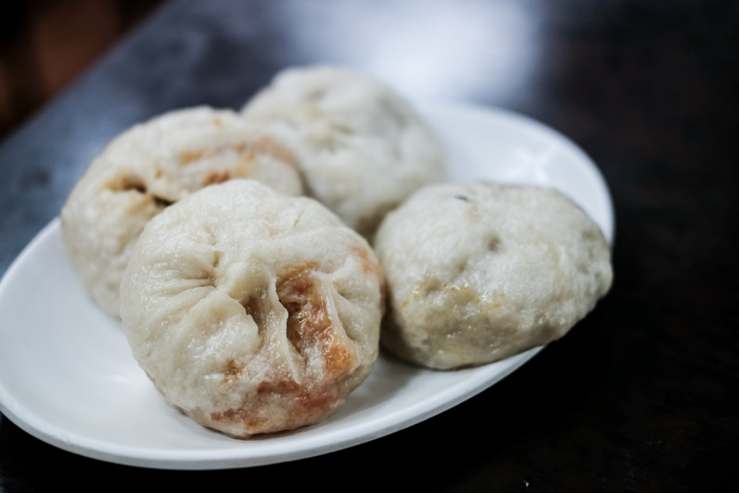 I have ordered mixed dumplings which came with 2 meaty and 2 spicy dumplings. To be honest, the mandu at Gamegol Son was about the size of my palm. 4 is definitely too much for me but I like how they were served piping hot!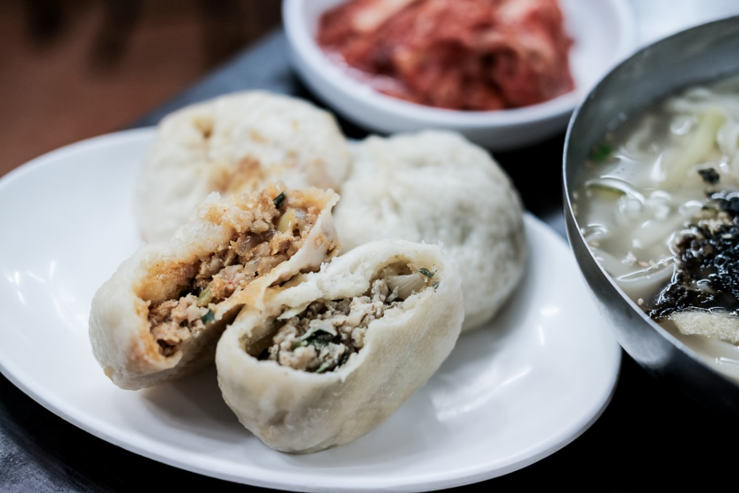 While the meaty dumpling was juicy, moist and flavourful, the spicy dumpling was mildly spicy and contained more vegetables. I thought they were good on their own and do not require any dipping sauce.
Kalguksu, aka the hand-cut noodles, was served in a simple light broth with some leeks, beancurd and a sprinkle of seaweed and toasted sesame seeds. Though it was a simple affair, it was definitely a comfort food for cold rainy days.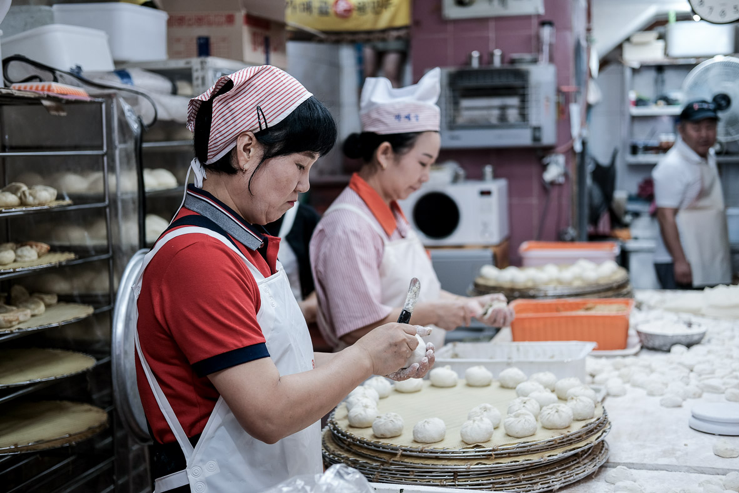 All in all, I spent $7,000 won for a super filling meal and the bill could be easily settled at level one of Gamegol son. With no service charge or GST, this is definitely a nice place to savour some Korean local delights while taking a break from the shopping at Namdaemun market.
Gamegol Son Wangmandu
60-2 Namchang-dong, Jung-gu, Seoul
Seoul Metro: Hoehyeon Station, Exit 6
Tel: +82-02-755-2569
Hours: 8:00AM – 8:00PM
http://www.gamegol.co.kr/main/index