For those of us who are familiar with medical aesthetics, we know that HIFU and RF skin tightening treatments are effective skin lifting and tightening treatments in the market that have been around for some time. However, on our recent trip to "Made in Korea 2018", we discovered a new HIFU and Multi-Polar RF device that is designed for home use. Yes, you heard us right. You can now lift and tighten your skin in the comfort of your home.
inus is a home use face lifting and tightening device designed by HI Medical. It comes with two interchangeable cartridges for users to choose between HIFU and Multi-Polar RF treatment, and you can easily download an app on your phone and link inus to the app via Bluetooth to follow the treatment guide and adjust settings.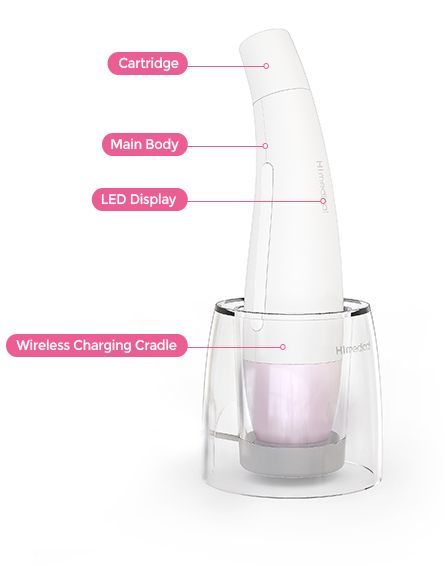 HIFU Treatment
HIFU, short for High-Intensity Focused Ultrasound, is delivered into the deep skin fractionally and creates thermal energy. The HIFU energy can penetrate to our deep dermis and SMAS layer in our skin. Thermal coagulation by HIFU has a thermal reaction of over 60 degrees, and it helps to remodel our collagen to lift and tighten our skin.
Multi-Polar RF Treatment
Multi-polar RF energy is precisely focused at the coagulation spots that HIFU already delivered, thanks to the differences between normal tissues and coagulation spots. In doing so, RF energy remodels collagen at the targeted tissues for skin lifting and tightening and thermally stimulates them for greater efficiency.

These two treatments should be done one after another for maximum efficiency. The combined stimuli reduce time to heal the wounds healing process time and maximizes the lifting effect. However, do take note that the device is not meant for daily use and you should only use the device once every two weeks.
We checked with the representatives from Hi Medical and they told us that inus is still not available for purchase in the market, and will most probably be launched only in 2019. Well, that gives us some time to save up for this device that will keep our skin firm and youthful!
Find out more about inus here.