My mom is a natural beauty who doesn't need makeup to look good.
I mean, she doesn't put makeup at all, even to a wedding dinner. But age is really catching up and as much as we'll like to blame it on gravity, her skin has been sagging quite a bit and it's showing.
God answered our prayers because my mum was given a chance to look 10 years younger with the help from Dr. Gerard Ee from The Clifford Aesthetics.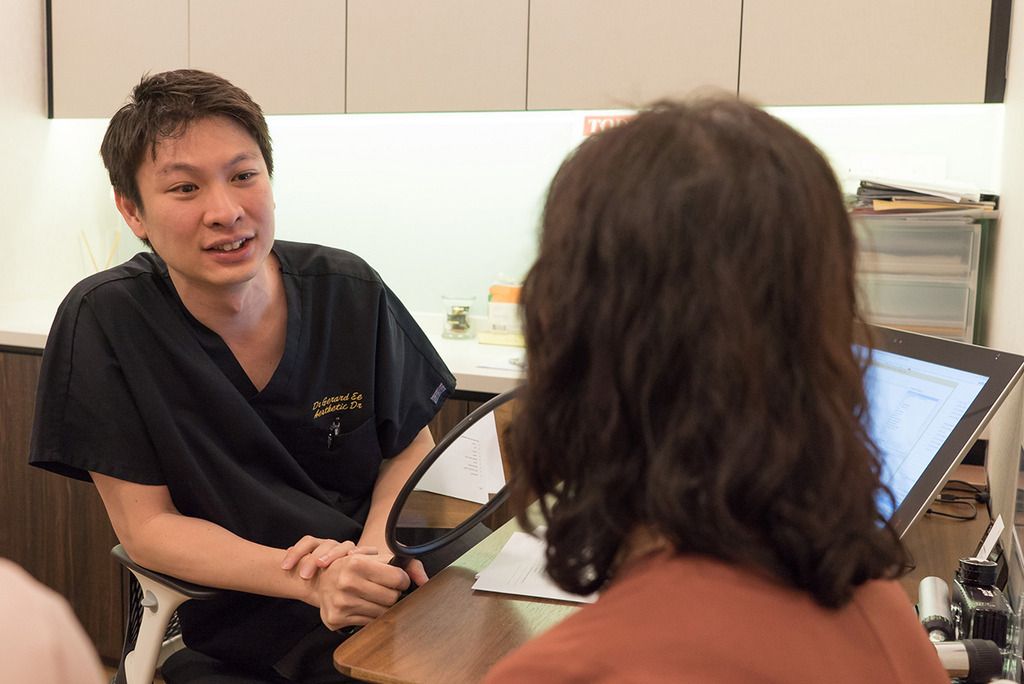 Dr.Dr. Gerard Ee is a member of the Royal College of Surgeons (Edinburgh) and has a special interest in minimally invasive surgery. His expertise in this field, together with the many positive reviews and his impeccable experience made it our greatest honour to work with him.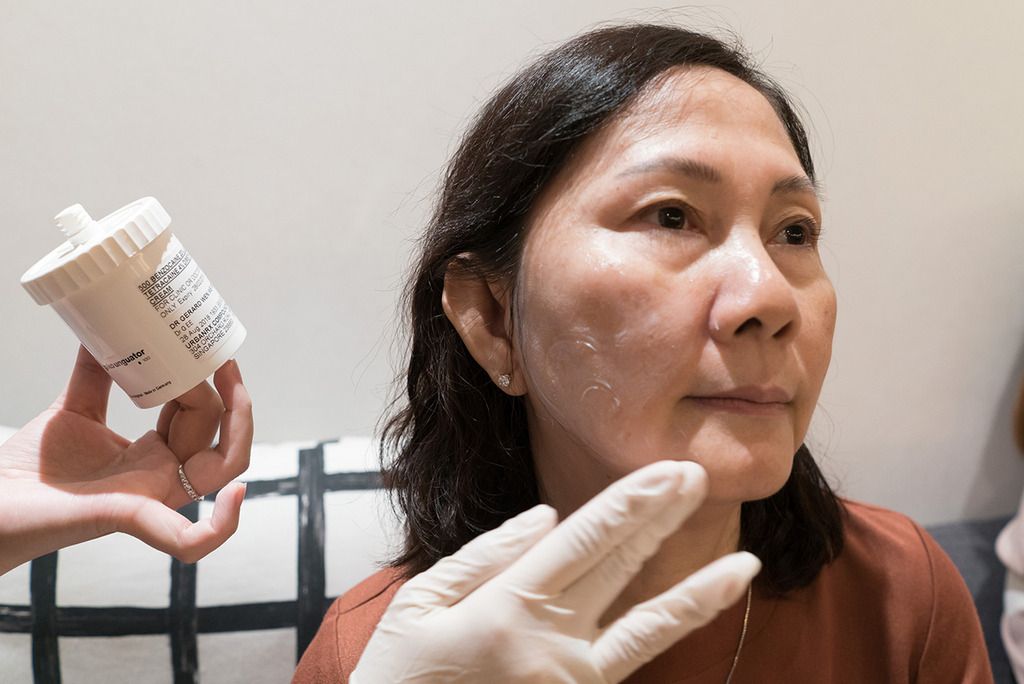 Dr. Ee's assistant applied numbing cream on my mum's face before Dr. Ee proceeded to inject anaesthetic.
Dr. Gerard Ee made some measurements and markings on my mum's face to make sure that the insertion points will be precise, and that there will be no unevenness after the procedure.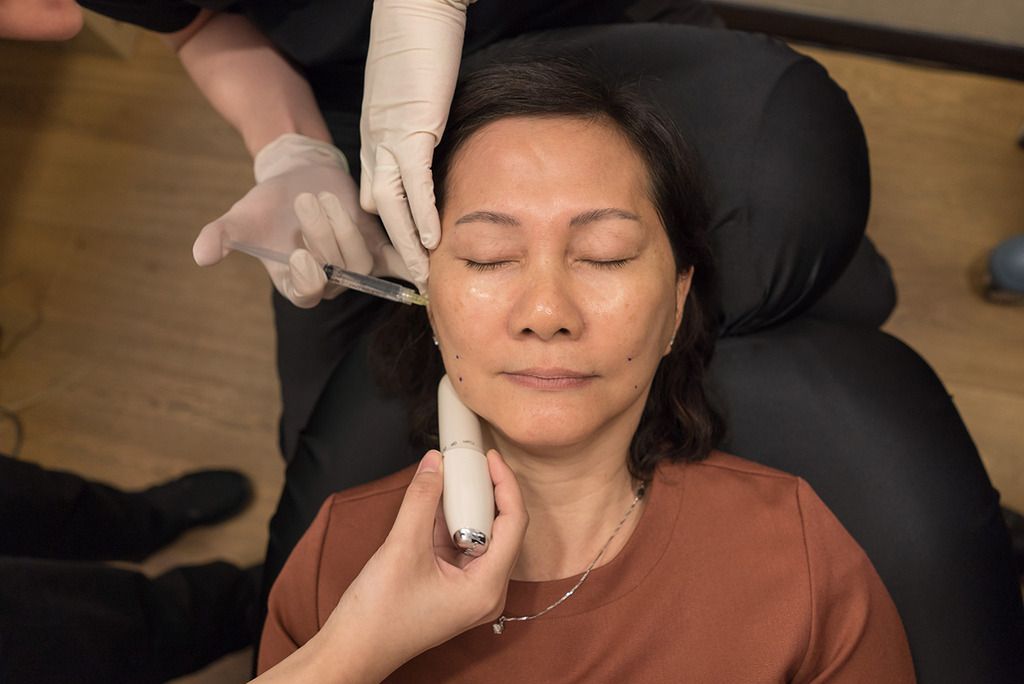 One of the most commonly asked questions for threadlift is whether the treatment will be painful, and based on my mum's experience, the most "painful" part would be getting the anaesthetic injections, and not the procedure itself. But she rated the pain 3/10, slightly more than an ant bite.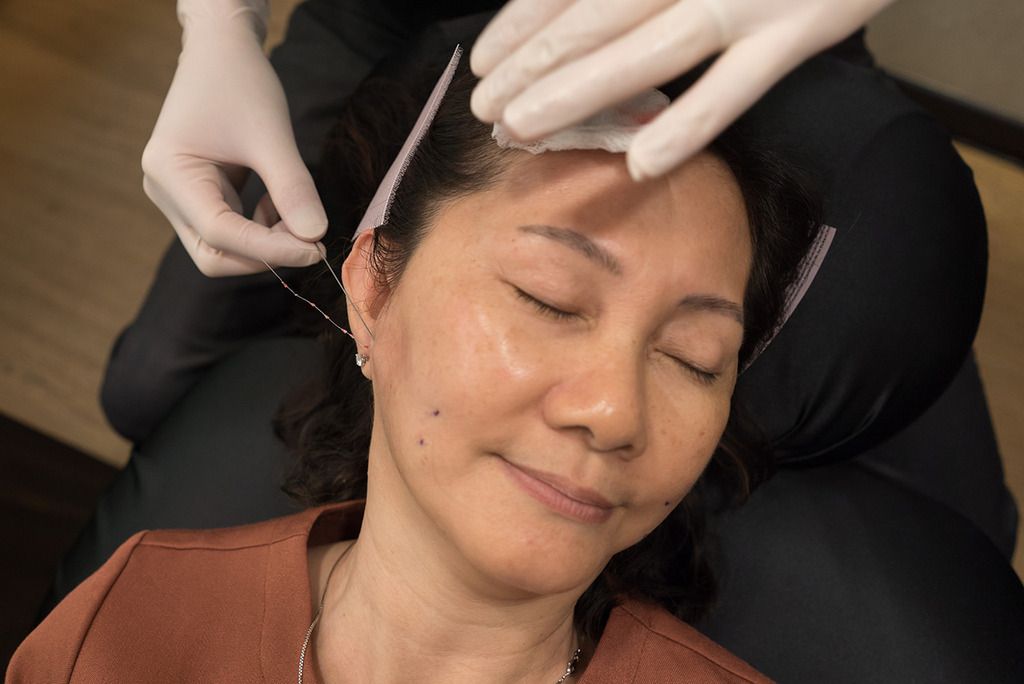 What is a threadlift?
Some background on what a Threadlift is – "it is the insertion of a dissolvable thread that focuses on tightening the surrounding tissues in your face and increase blood supply which in turn can lead to healthier, firmer skin. I would consider it a mildly invasive aesthetic procedure."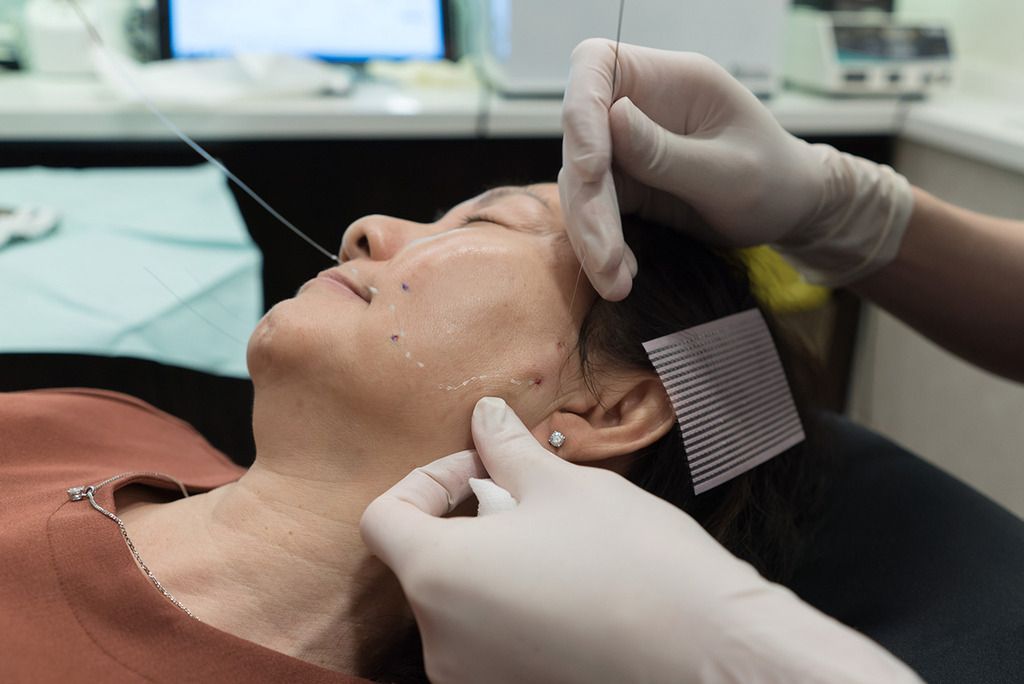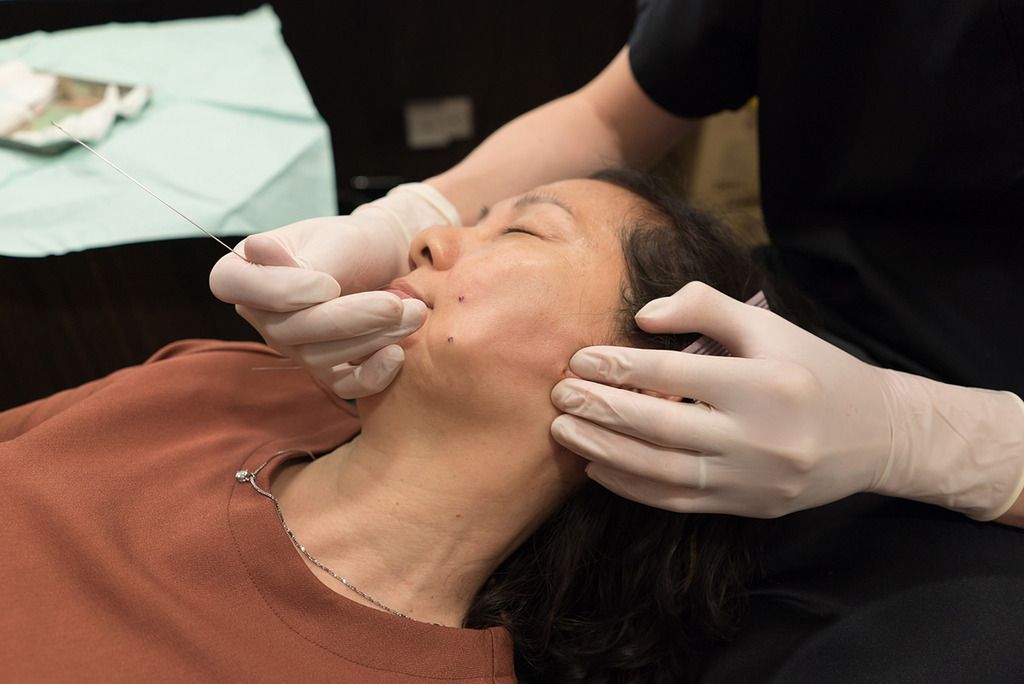 Despite the numbing cream and anaesthetic jabs, my mom was still able to feel Dr Gerard Ee pulling the threads in her face. However, there wasn't any pain at all.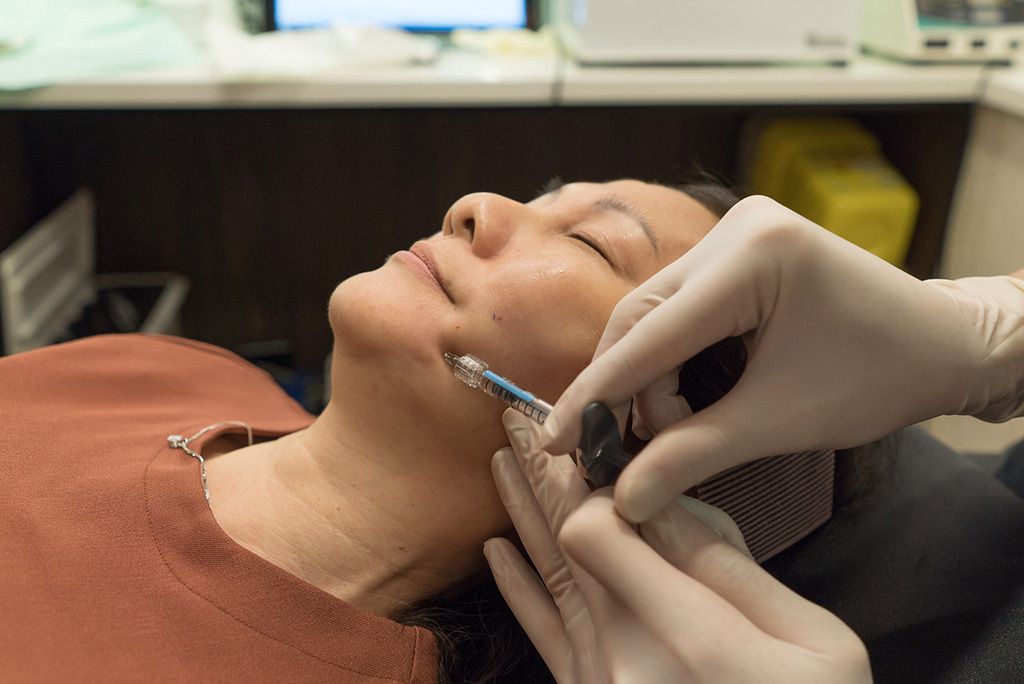 Because my mum's laugh lines were really deep, threadlift was not enough. Thus, Dr. Gerard Ee suggested pumping in a little bit of filler to fill up the laugh lines so that they will be less visible.
What are fillers?
"Injectable filler is a soft tissue filler injected into the skin to help fill in facial wrinkles, restoring a smoother appearance. Most of these wrinkle fillers are temporary because they are eventually absorbed by the body. Some people may need more than one injection to achieve the wrinkle-smoothing effect."
Massaging the fillers to ensure that they spread out evenly.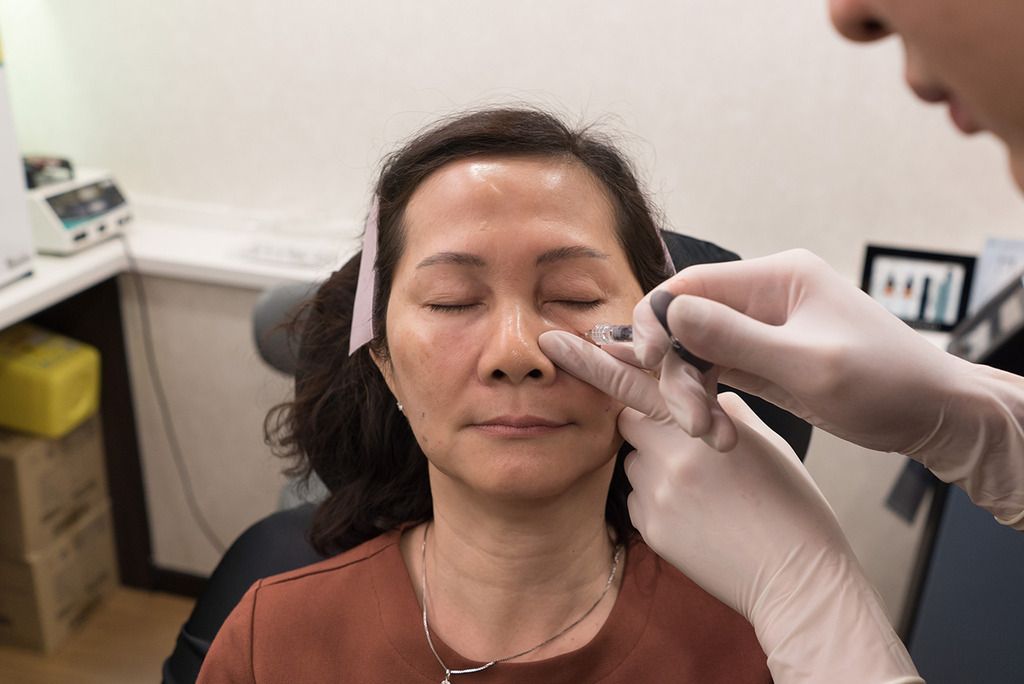 Getting some fillers at her undereye area to diminish the look of her eyebags.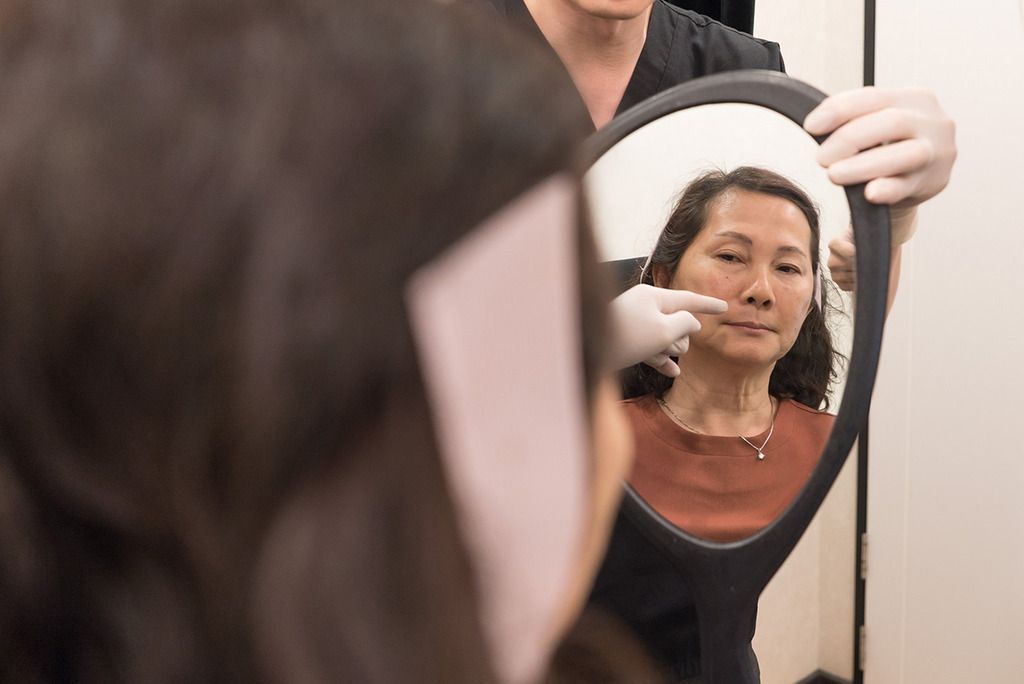 The whole process only took 15 minutes and you can easily have the threadlift procedure done over lunchtime. The Clifford Aesthetics is located in the heart of CBD and that makes it really accessible. However, do factor in an additional 40 minutes for the numbing.
The results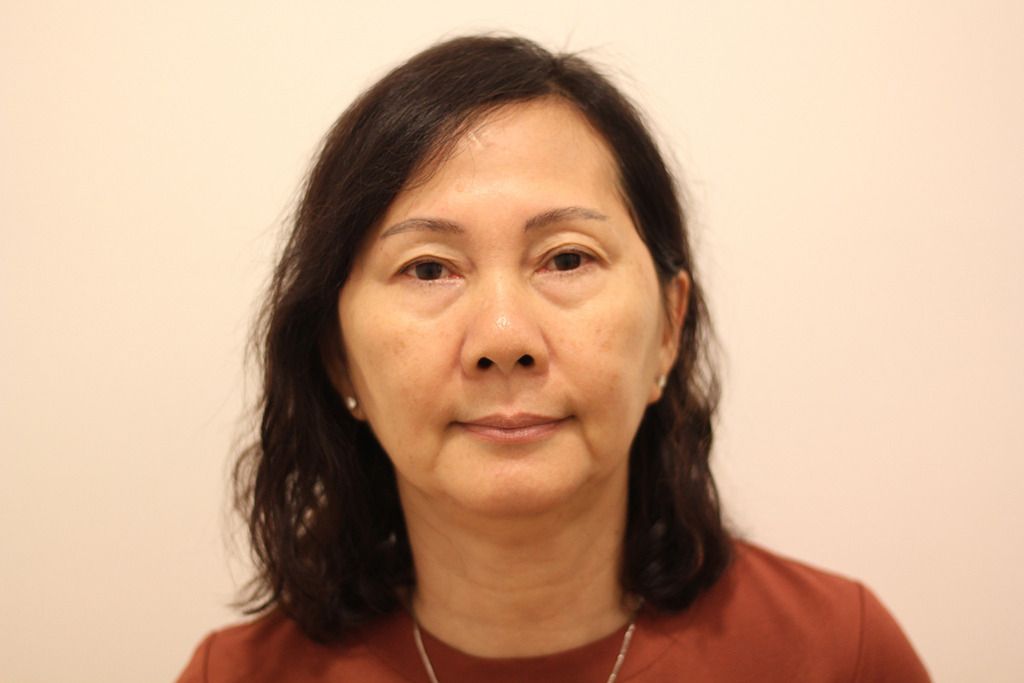 Before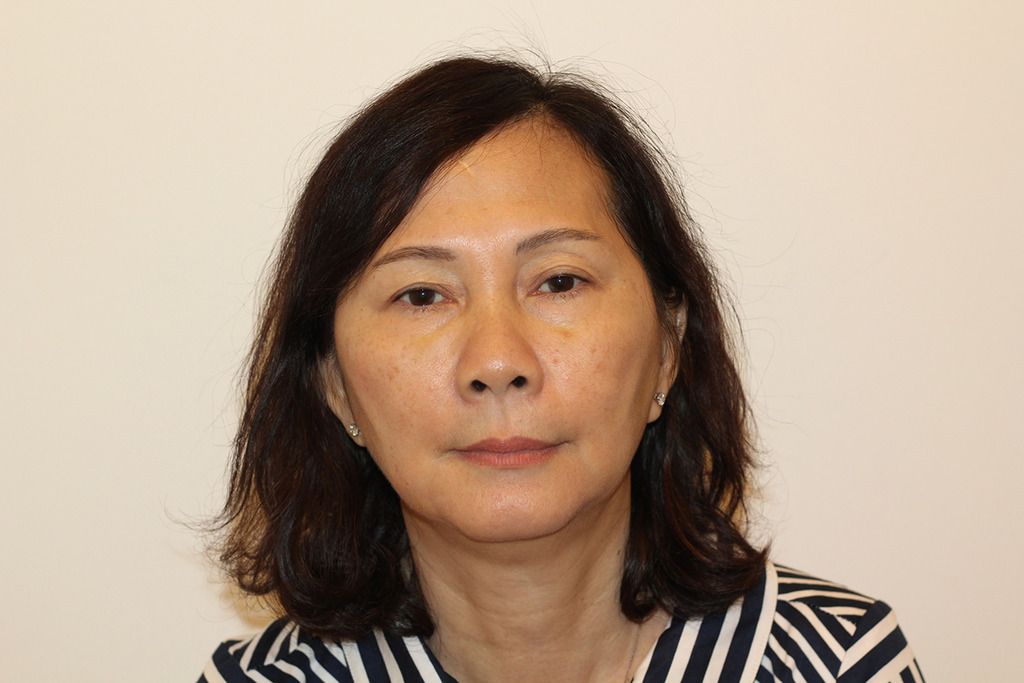 After
The difference was so huge, that until today, my mum is still in disbelief that she was given this opportunity.
Personally, if you're someone who's sceptical about getting minor aesthetic enhancements because you label it as being "fake" or "unnatural", trust me, my mindset was similar to yours too. But over the years, I've learnt that being born in an era when we're given a second, third, or fourth chance to be reborn and look younger, we should really count our blessings.
Back then, if you told Audrey Hepburn that she can maintain her looks even at 55 years old, she would tell you to stop lying!
Then, it dawned on me that I should really cherish this luxury and not be so opinionated against aesthetic procedures. Thus, I did my double eyelids 2 years ago too.
Nonetheless, if you're thinking of getting a facelift whether is it for yourself, your mum or your dad, I'll definitely recommend The Clifford Aesthetics.
There's a price to pay for everything and if it's a price that can boost your confidence and self esteem, I believe it's definitely something worth spending on.
We don't get to live our lives twice, so let's do it beautifully.
The Clifford Aesthetics
24 Raffles Place
#01-03 Clifford Centre
048621
Tel: 6532 2400
Website: https://cliffordclinic.com/face/silhouette/