Acne occurs when too much sebum is mixed with dead skin cells, forming a plug in the pores of our skin. The pores get blocked, bacteria sets in to create redness and swelling and pimples form. This may lead to pus-filled infections, breakouts, wounds, and scarring.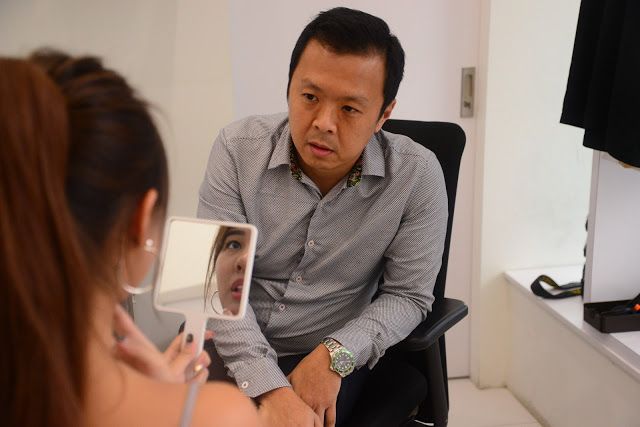 Take a look at my skin condition, it is so bad that I will feel frustrated at times because the affected area hurt so much whenever an acne pops up, especially at the chin area. Because of all these flaws. I've got to put on cream foundation every day which is not healthy for the skin.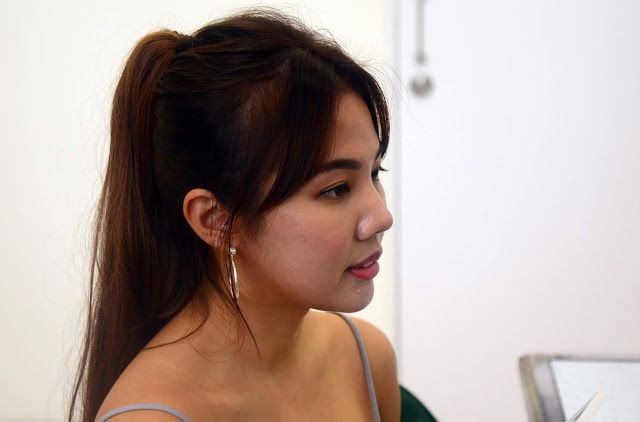 Dr. Terence Tan prescribed a treatment that combines the power of three lasers which are known for addressing acne problem. Halley's Signature 3 Laser Acne Treatment consists of:
Fractional CO2 laser
Long Pulsed laser
Fractional Erbium laser
Hearing that I am having an upcoming outdoor activity right after the treatment week, Dr. Tan customized the treatment by removing the Fractional CO2 laser as there might be some scabbing, which would not be ideal for me.
About the lasers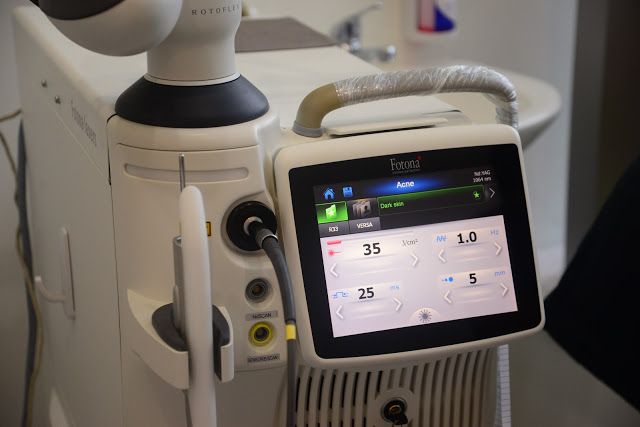 The Long Pulsed laser – a versatile, no downtime laser which is used to improve skin texture as well as tighten our skin by stimulating the skin's fibroblast cells to generate collagen. Pore size is reduced as well when our skin tightens. The Long Pulsed laser also targets haemoglobin within the blood vessels, removing fine veins and redness caused by inflammation and acne.
The Micro Laser Peel – This is a controlled laser resurfacing peel with the Erbium laser, which is non-invasive and has no downtime. It removes a very fine layer of the epidermis (top layer of the skin) to reveal skin that is smoother and younger looking. This laser also promotes collagen production to tighten the skin, smoothen wrinkles and fine lines, reduce acne scarring and pigmentation.
My treatment process
First, cleansing is being done for removal of make up
Numbing cream is then applied and left for a few minutes for it to be absorbed into the skin
Wore an eye protection and started off with the Long Pulsed laser done by Dr. Tan
This is how the Long Pulsed laser tool looked like from another angle
Followed by the Micro Laser Peel with the Erbium laser
After the laser treatment, I can resume my normal routine, but Dr. Tan advises me to minimize sun exposure for a week and to apply sunblock daily on the treated area.
No downtime after micro-laser peel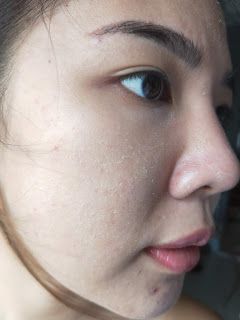 My overall experience was pleasant. The process may seem scary because of the types of equipment and tools used, in fact, it's not painful at all. The feeling felt like little ant bites.
Dr. Tan also did frequent checks with me when he was treating area to area to make sure that I was feeling alright.
About 3 days later, my skin started to peel. However, it was a mild one, not exactly visible if the person is not standing near me. Although the skin peeling, it doesn't feel dry, itchy, or painful. I still continue with my usual makeup routine.
1 week later, my acne started to clear up slowly, except for the chin area. But I've scheduled another session with Dr. Tan to further improve my skin. Now I can go out even without any foundation on.
Treatment cost:

Long-Pulsed laser = $370/session

Erbium Micro Laser Peel = $270/session

(Prices include GST.)


You've got to read about the
cheek fat removal
that I have done too, because many have seen an improvement in my face shape and gave me compliments. Getting aesthetic treatment done at a reputable clinic really does make a difference in the outcome, so make your money worthwhile by choosing wisely.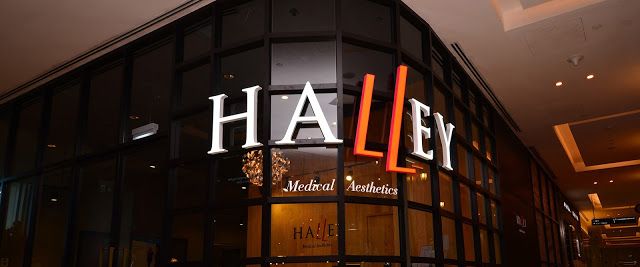 By Xiangting