Fendi Mania, a collaboration between the high-end Fendi and the edgy FILA is finally launched, and we see Jolin Tsai rocking the apparels at the launch event in Hongkong.
We waited in anticipation for the Fendi Mania launch ever since the Fendi X FILA collaboration debuted at Milan Fashion Week in February this year. Fendi's classic logo took a FILA twist, and the brands launched a collection for men's, women's, and even included apparels for children as well.
Pop diva Jolin Tsai attended the Fendi Mania cocktail party in Hongkong recently to celebrate the launch of the capsule collection.
Jolin Tsai arrived at the Hongkong airport in Fendi Mania's high collar knit sweater, and a waist bag from the same collection. Talk about comfort and style in one.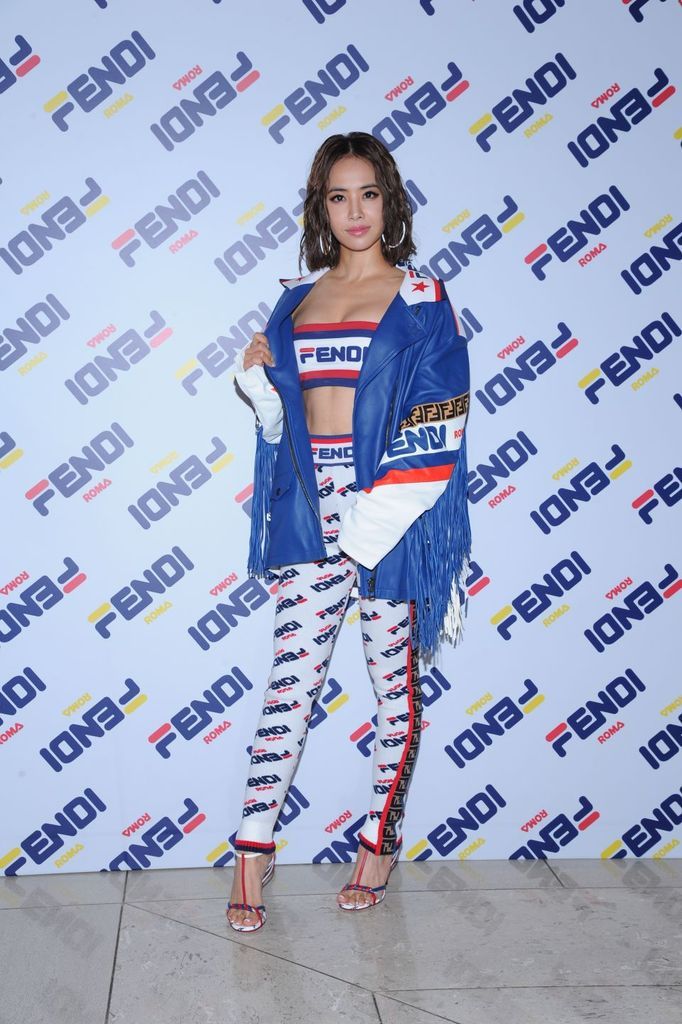 Jolin Tsai put on a Fendi Mania logo tube top and matching tights, and a leather jacket with tassel details for the party. The FILA-inspired Fendi logo on the backdrop was designed by Hey Reilly.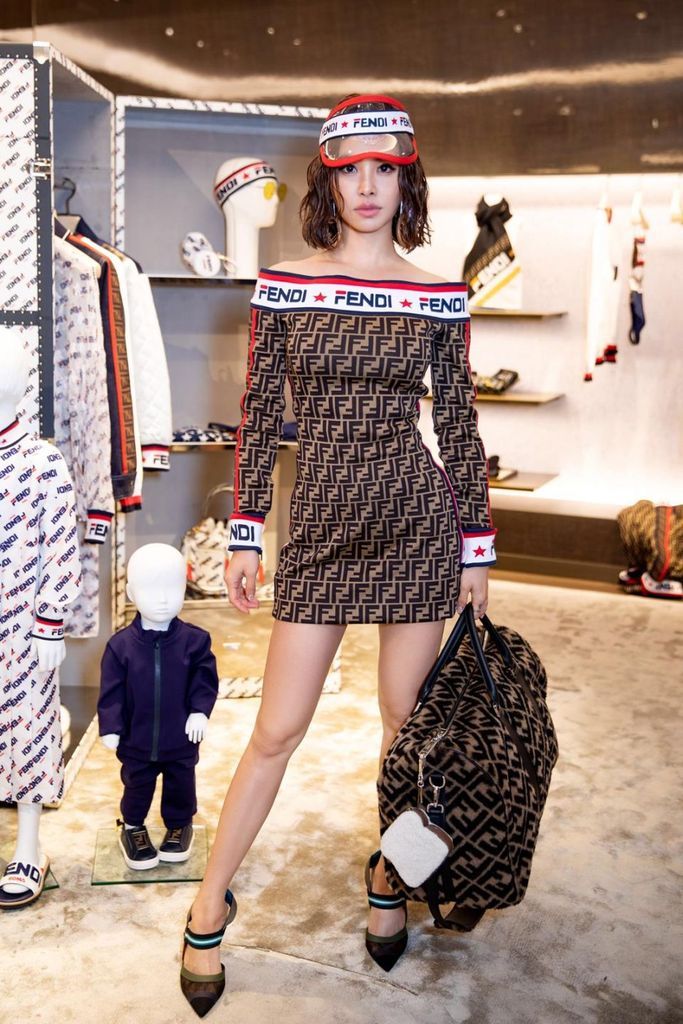 She then changed into a Fendi Mania off-shoulder dress, completed with matching shoes, bag, and a sun visor cap, mixing a feminine style with edgy touches.
Other guests at the launch party include Yumiko Cheng, Stephanie Cheng, Kevin Chu, Tony Wu, and Chris Tong.
All images credit: Vogue