It is confirmed that the megastar, Ed Sheeran, will be returning to Singapore for another concert in 2019.
Credit: bandwagon
If "Perfect" isn't the wedding song of 2017 and 2018, we don't know what is.
50,000 lucky fans will get to hear him sing live at Singapore National Stadium so fans who did not manage to get his concert tickets last year, you know what to do now! Do grab the tickets before they are sold out!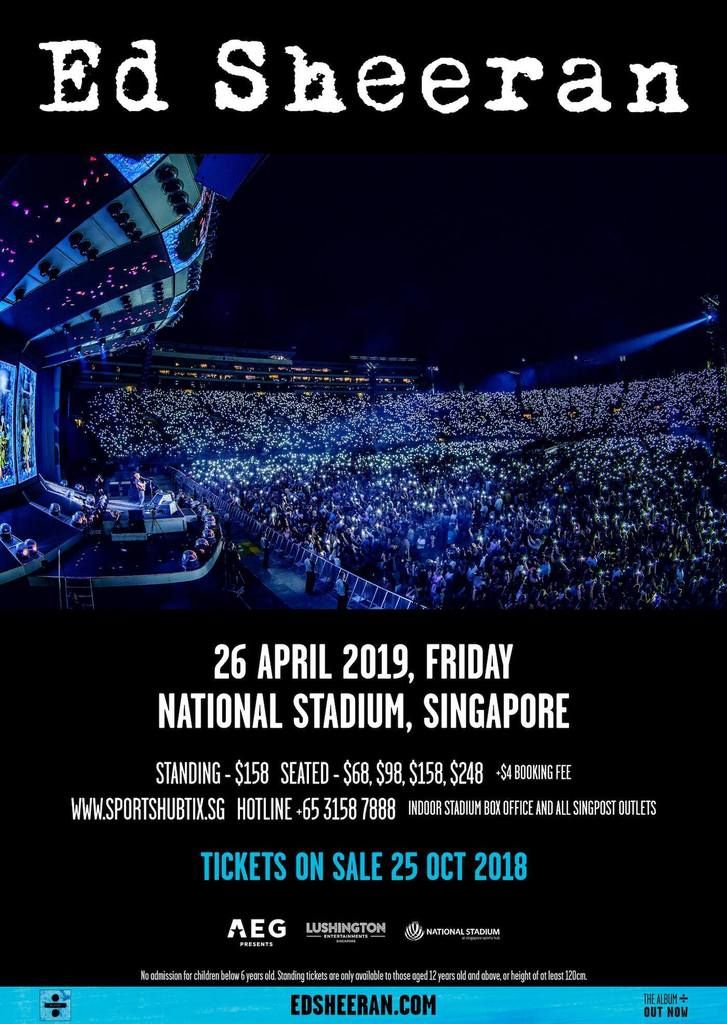 Credit: Ed Sheeran
The concert will be held on Friday, 26 April 2019, 8pm but you can start getting your tickets on 25 October 2018 via SportsHubTix.sg and all SingPost outlets.
Ticket prices range from S$68 to S$248, excluding S$4 booking fee.
Standing: S$158
Seated: $68, $98, $158, $248