Singapore has a no shortage of certified trainers and for fitness beginners like myself, it can be an overwhelming experience to choose one. After two months of going around gyms and wellness centres, as well as scrolling through apps like ClassPass and GuavaPass, I finally found one who can help me meet my simple goal of having a fun yet effective workout … (drumroll, please!) Jorge Jimenez from Core Collective. Here are what makes him tick!
He has over 23 years of fitness experience
Twenty-three years equal thousands of hours sweating through workout sessions! That is a plus in my books. Jorge's long-term experience as a group fitness instructor is what makes him so effective. He is a Les Mills Master Trainer specializing in Les Mills BodyCombat™, Les Mills BodyJam™, and Les Mills BodyPump™- plus he's also the RPM (group indoor cycling programme) Presenter for Les Mills Asia Pacific. For the uninitiated, Les Mills is a renowned international fitness company that provides choreographed workouts to fitness professionals all over the world. Those are some serious creds! No wonder he was handpicked to be part of the Core Collective team here in Singapore, as he was previously based in Malaysia.
He has an insane passion for fitness!
I have seen and experienced first-hand his dedication and passion for fitness in all his group classes. This kind of love for his craft is what I think differentiates him from other Les Mills trainers in Singapore – believe me, I've been to other ones and the trainers didn't quite have that "oomph." Some trainers go through the mere motions of a fitness class, but Jorge takes it a whole other level. First off, he's big on knowing his students and clients – at the start of every class, he tries to remember everyone's names and at the end of it, he is more than happy to provide training tips and chat (if he's not running to another class, that is!). It's a nice personal touch. Secondly, he takes pride in watching his students improve over time – may it be during the session itself or after several classes. That means he will encourage you and give you compliments as you go through the class, but that also means that he will call you out if you're not giving your 100%! Like the slacker fitness student that I am ("too tired" / "I can't"), I have been called out a few times!!! That's exactly the kind of trainer that I need – someone who is tough on me and never accepts mediocrity and half-heartedness. Lastly, he feels all the feels. His classes are set to heart-pumping and trending music tracks which amps up everyone in the room – and no one feels it more than Jorge. Think fist pumps, cheers, and closed eyes to better feel the beats. That kind of vibe and positive energy makes the sessions outrageously fun and enjoyable … even if you're slowly dying inside from the sheer physical exertion of giving it your all and trying to perfect the moves, especially during BodyJam. I've been there. I survived. Sometimes, just barely (LOL).
He is the only Latino jam instructor in Singapore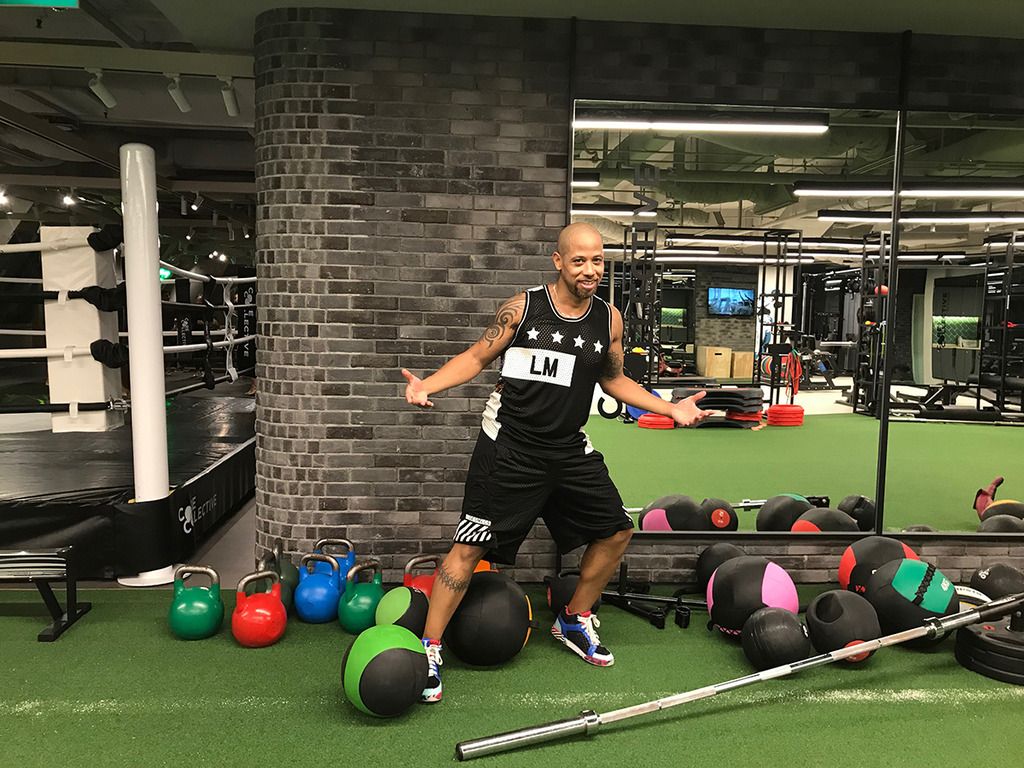 If you want to have a variety to your workouts or just want to spice up your weekly routines, this class by Jorge is the way to go. I have never seen so much sass – both from Jorge and his students – in one room! When I first attended Latino Jam, I thought it was just about doing Shakira-level booty-shaking moves. I was dead wrong. I mean sure, there are some booty-shaking and twerking involved, but it's more than these. It's a high-energy, pumped-up class that will activate every muscle in your body. It's practically a one-hour lesson in bringing out the inner Latina or Latino in you and what better way to do this than learn from an authentic Colombian who has been dancing all his life. Latino Jam is held only every Friday night at Core Collective, from 7 to 8 pm so if you want a dance pre-game or activate that fierceness in you prior to a big night out, then better grab a spot in this class soon!
His classes are the hottest tickets in town
Owing to his classes being a fun way to lose the extra pounds, I'm not wondering why they are booked solid a week before. His sessions have a cult-like following and the evening schedules are the hardest to get spots for. They're all worth the obsessive booking a week before though – try out Classpass or book directly via Core Collective website to start getting into the fitness groove! See you there!
Follow Jorge Jimenez on Instagram at @jorgejimenez1976