A V-shaped face is highly coveted in Asia and while many opt for invasive surgeries to achieve that perfect jawline, there are less extreme methods to achieve your desired look.
Avajar Perfect V Lifting Super Black Mask in Super Junior's members' packaging. Note that the mask comes in different sizes and the men's size is slightly bigger to make it a better fit the guys.
The Avajar Perfect V Lifting Mask caught our attention when we were at KBEE 2018 last week since they had a huge poster of their ambassadors Super Junior wearing the lifting mask. It was hard to miss a product that promises to lift our skin and give us the jawline we covet without undergoing any surgery, and since Super Junior believes in it, I guess we should too!
Left: Avajar Perfect V Lifting Premium Mask that is wider, to cover a larger surface area.
Right: Avajar Perfect V Lifting Mask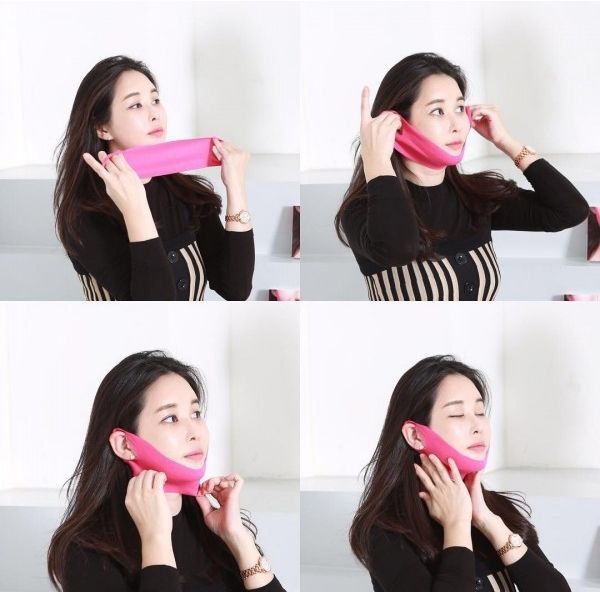 Credit: Sleek Shop
Avajar mask is made with a patented, special fabric. Unlike the other lifting masks in the market, the fabric doesn't lose its elasticity, and neither does the width shrinks in size when you stretch it out, giving your jawline maximum support.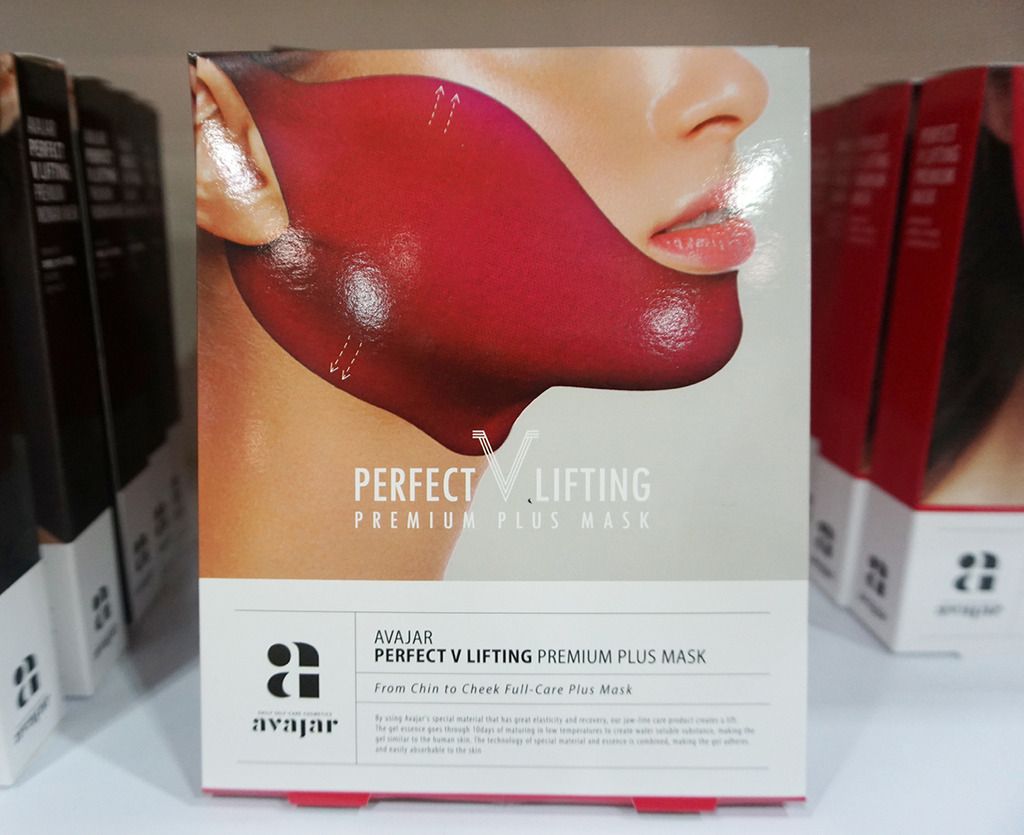 There is a layer of hydrogel on the mask that will be absorbed into the skin while you have it on. The hydrogel contains ingredients that promise to hydrate and lift your skin all at once.
It is recommended that you wear it for 10 to 20 minutes but it is ok to leave it on for 1 to 2 hours because the mask will not reabsorb the moisture from your skin (think reverse osmosis).
However, we should be realistic that there is only so much a mask can do. While it does tighten our face, lessen the appearance of our double chin, and de-swell our face, it is not realistic to expect yourself to gain a Yesung's V-shaped face if you are born with a more squarish jawline.
You can purchase Avajar Perfect V Lifting Mask series on Shopee Singapore.