We are so used to having our skincare products packaged in little bottles and jars and our curiosity was piqued when more and more brands started launching their skincare products in little capsules.
Serums packaged in capsules first came about in the 1990s and are in fact, nothing new. However, did they come about because they are convenient to bring about? Were there other scientific reasons behind those capsules that can help to improve the quality of the product? Or are they just a pure marketing gimmick?
Let's take a look at why capsule creams and serums are getting popular, and what kind of benefits they bring.
1. Keeps ingredients fresh
Credit: Allure
Preservatives in skin care may not sit well with those of us with sensitive skin and they may cause our skin to act up. The capsule packaging keeps ingredients fresh and therefore, there is little or no need to use preservatives. On top of that, anything from sunlight to the dust in the air can affect the shelf life and efficacy of our skincare. With the capsule packaging, the serum can safely sit in the capsules, protected from the external factors from affecting its quality.
2. More potent
Active ingredients in our skincare products can be unstable when they are packaged in our usual bottles and jars. Good news is, the capsule packaging can keep active ingredients stable and with that, we can have a higher concentration of active ingredients in the product, making the product more potent.
3. Increase efficacy
Credit: Elizabeth Arden
Because of the increased potency, the efficacy of the product is also increased. The product is more value-for-money since a little drop from a capsule is now more effective in fixing our skin problems that a huge dollop from another product.
4. Precise amount
Since the monodose capsule is all pre-measured, you know exactly how much to use. That will prevent you from using too little, or going overboard with it.
5. Great for travelling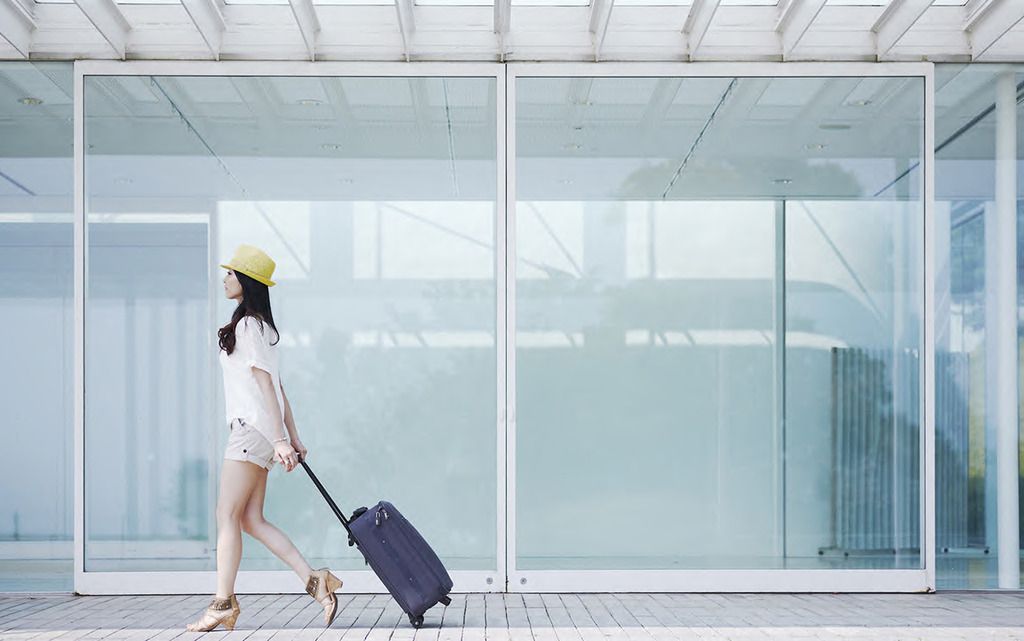 Credit: Getty
On top of all the benefits mentioned above, one of the most over-looked advantages will be how portable capsule skincare products are for travelling. With the liquid restrictions on flights, bringing bottles of serums may not be possible. Pop a few capsules into your carry-on luggage and you can be sure that your skin will not be left dry and parched.
With all the benefits of capsule creams and serums mentioned above, it is about time you have one sitting on your vanity. For a start, you may want to try Elizabeth Arden Retinol Ceramide Capsules since Elizabeth Arden is one of the pioneers of capsule skincare.
Elizabeth Arden Retinol Ceramide Capsules
Elizabeth Arden Retinol Ceramide Capsules promise to reduce fine lines and wrinkles, retexturize skin, even out skin tone to restore our youthful complexion. Ceramide and retinol are encapsulated for optimal purity and potency, joining forces to give us a precise dose of youth-restoring power.
However, although retinol is the gold standard in anti-aging, it is also a very unstable ingredient. Elizabeth Arden Retinol Ceramide Capsules protects retinol from light and air exposure and allows each dose to be fresh and powerful, and making it 76% more potent than its non-encapsulated equivalent.
Besides that, one of the main complains of retinol is the fact that it can be very drying to the skin. Elizabeth Arden Retinol Ceramide Capsules combines ceramide and retinol tap on the benefits of retinol without its drying effect, giving us hydrated and youthful skin.
Elizabeth Arden Retinol Ceramide Capsules are available in 30-capsule and 60-capsule packs, and are available at nationwide Elizabeth Arden boutique and counters.
Elizabeth Arden Retinol Ceramide Capsules Workshop
Join us for a workshop to know more about the power of Elizabeth Arden Retinol Ceramide Capsules to keep your lines and wrinkles at bay. Learn to apply your skincare products the right way with a hands-on approach, and relax at the workshop as you learn about natural tea remedies for relaxation.
More details of the workshop can be found at www.reddoorclub.sg/retinol. Head over to register now!