You are embarrassed to flash your teeth and smile widely for the camera when the photographer says "cheese", all because of your yellowish teeth.
In our haste to bid our yellow teeth goodbye, we try all sorts of ways to whiten our teeth. Various DIY teeth whitening methods have sprouted up on social media, but it is only wise to confirm the facts and make sure that they are safe before trying them out.
We debunk some of the common teeth whitening myths here for you, so that you do not waste your time and money, and risk damaging your teeth on your quest for whiter teeth.
1. Lemon juice can whiten your teeth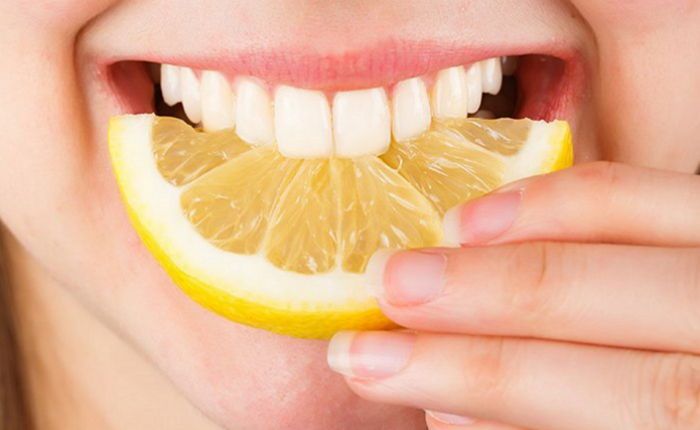 Credit: Beauty Vigour
Lemon juice is acidic and although there is evidence of its whitening effects, it is a recipe for disaster for your teeth. The corrosive nature of the fruit acid, which is similar to soda drinks, can erode your enamel and cause damage to your teeth in the long run. In fact, we recommend rinsing your mouth after eating any acidic food to keep your teeth healthy.
2. Rubbing baking soda on your teeth can whiten them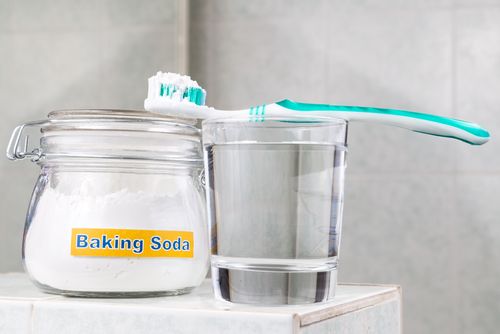 Credit: Signature Smiles NC
Using something abrasive to rub away stains kind of makes sense. However, this is our teeth we are talking about, and not the bathroom floor. Baking soda can remove surface stains but long-term usage is bad for your teeth since the abrasion can damage your enamel.
3. Activated charcoal helps to keep teeth white
Credit: Vitamin World Blog
The internet went crazy when a beauty influencer taught her fans how to whiten their teeth with activated charcoal. But always remember to double check the facts before jumping right on the bandwagon. Surface stains can be removed by charcoal since it has an abrasive property. But just like the other two methods mentioned above, charcoal can damage the enamel in the long run.
4. DIY home teeth whitening kits are as effective as professional teeth whitening
Credit: Walmart Images
The futuristic light coming out from your home DIY teeth whitening kit may make you believe that it is as effective as the ones used by your dentist. However, hydrogen peroxide is the active ingredient that whitens your teeth rather than the cold, blue light that you see. Keep in mind that the whitening gels that your dentist use are definitely stronger, and your dentist will know what is the best strength of whitening gel to use on you. It is recommended that you consult your dentist on your suitability for teeth whitening treatments before committing to one, and do remember that not all stains can be removed.
Ora² me Stain Clear Toothpaste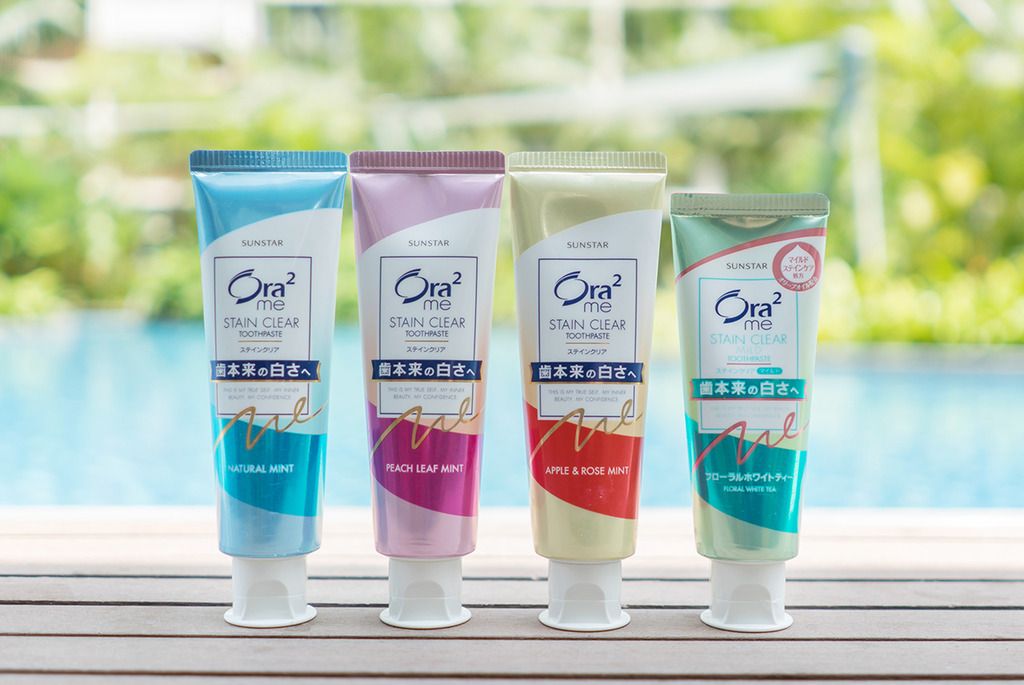 On top of visiting your dentist regularly and maintaining good lifestyle habits, it is recommended that you use a good stain removing toothpaste daily to keep your teeth bright and shiny. Ora² me Stain Clear Toothpaste can help to remove stains and prevent stain accumulation, and at the same time remove plaque, prevent tooth decay, and freshens breath. Ora² me Stain Clear Toothpaste also contains fluoride which helps to strengthen the enamel and makes our teeth stronger.
Vote and Win Contest
Ora² me Stain Clear Toothpaste comes in four refreshing flavours in Natural Mint, Peach Leaf Mint, Apple and Rose Mint, and Floral White Tea. Vote for your favourite Ora2 me toothpaste now to get a $3 Watsons' e-voucher. Stand a chance to win attractive prizes like Dyson hair dryer (worth $599), Watsons gift card (worth $100) and Ora2 me hamper (worth $50) when you purchase any Ora2 me product at selected Watsons outlets!
Click here to vote now! ngx.me/2GWSMVl
You can get Ora² me Stain Clear Toothpaste at the following stores:
Selected Watsons outlets
Meidi-ya
Don Don Donki
Nishino Pharmacy
JAS
Welcia
Amazon Prime
Tokyuhands
Isetan