So you've accepted a new role that thrusts you in the corporate limelight, you're excited about the possibilities (not to mention the package and benefits), and suddenly this debilitating fear and sense of doubt wash over you for a moment or two….
Credit: Human Resources Online
Yes, we hear you that being in a leadership position can be daunting and often, a herculean task especially if it's your first time. But fret not! You don't have to fake it till you make it since we have listed the key tips and advice here to kick-start your world domination plans. 😉
Aim for influence, not authority
Credit: Mckinsey & Company
Usually, the first thing that comes to mind when talking about leaders is their sense of authority – some even have this misconception that it's all about barking orders at the team. That's the fastest way to lose your credibility. The best leaders that affect positive change are those that build and foster a sense of mutual respect within the organisation. It starts with having the ability to listen to each other – team members will naturally look up for guidance or advice to their leaders, but the same should also apply to those at the top. Leaders should be willing to be influenced and advised by their team's feedback and points of views, where relevant and necessary. If you can build mutual respect, then you can lead from a place of influence. Respect leads to an openness to listening and learning from each other; it encourages collaboration and two-way communication, and it results in success-driven work performance.
Empower your team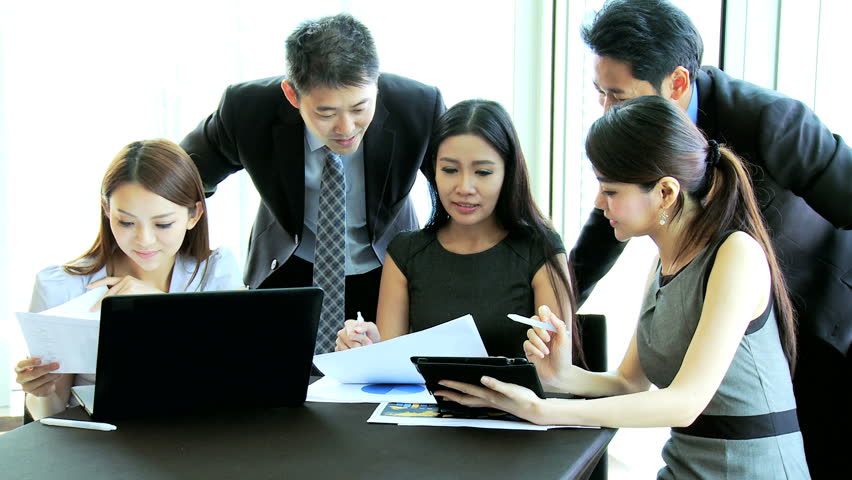 Credit: Shutterstock
Being a leader is an exercise in uniting people around an exciting and achievable vision. Leaders need to define this vision within the first four weeks of taking a role and then start rallying team members around it by giving them the chance to put their skills and strengths to work. Never micromanage as that usually results in demotivation (your team thinks that you don't trust them to do their job well). The best way to go about it is to enable people: assign them tasks and goals, discuss individual and team KPIs (key performance indicators), allow them to make day to day decisions, and guide them where they need help the most. According to Harvard Business Review, the best leaders are those that "create a feeling of succeeding and failing together as a pack."
Learn to manage up well
Credit: HR in Asia
Having an efficient, well-managed, and collaborative team is great – but as an important figure in an organisation, leaders must know how to manage up properly. There are some tips and tricks to go about this (hint: it's not about sucking up!). Managing up means that you can have the support of relevant key stakeholders in the organisation that will have a say in your projects, budgets, headcount, etc and it's important to develop good working relationships with them. In a gist, managing up entails adding value to the organisation by doing your job well and going beyond at times (without overstepping boundaries) – as well as understanding senior management and C-suite personnel's goals, visions, and agenda and having an action plan to help them achieve all of these.
Keep on learning
Credit: HR in Asia
Leadership is not just a role, it's a responsibility. In order to effectively lead others, you also need to "lead yourself" by nurturing a mindset of continuous learning. Keep on upskilling yourself by attending industry events, workshops, and training sessions – beyond those that are provided by the company. From there, share the knowledge, learnings, and applicability to your organisation with the wider team so you foster an environment of learning. Part of learning also entails seeking an appropriate mentor – this is actually a necessary thing to do once you start being a leader – it can be lonely at the top and you will need someone to bounce off ideas on or help you through rough sailing. There will be times when you will need advice to make tough calls and challenging decisions and one of the best ways to have an informed and intelligent assessment of these types of situations is to talk to someone who has the skills, expertise, and experience to provide you with invaluable words of wisdom. They will have your best interests at heart and will also dole out some tough love, where needed.
While leadership might seem like such a big role and responsibility – and it is, don't get us wrong! – also enjoy the ride. It will be an intense learning curve, but it will also be exciting. It may not be easy at times, but the rewards for you and the team will be worth it. Think of it as a way for you to leave a positive mark on your organisation. And if you're still having doubts about your ability to fulfil the role, the great Lee Kwan Yew once said, "I do not yet know of a man (or woman!) who became a leader as a result of a leadership course." Every single one of us is different, so let your experience be your own live leadership course.