The quest to getting rid of our excess fats isn't a recent phenomenon. In fact, it dates back to the 3rd century BC, according to Louise Foxcroft, author of Calories & Corsets: A History of Dieting Over 2000 Years.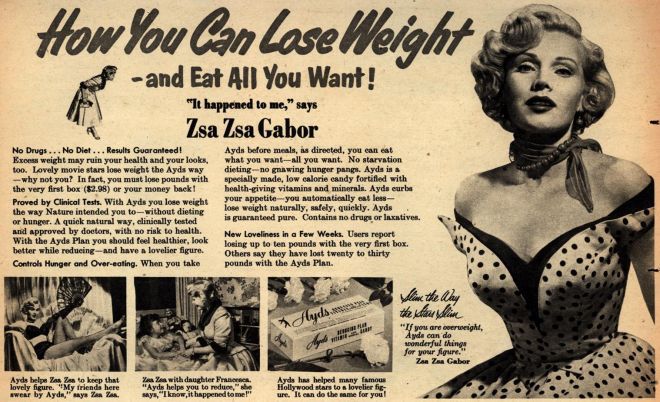 Vintage slimming advertisement. Credit: Miss Meadows' Pearls
Many different types of fad diets, slimming medications, and workout trends for weight loss and fat reduction had come and go over time. Spas and beauty salons also came up with massages and treatments that promise to help their customers lose weight and contour their body. Some treatments work, some don't, and some are even harmful to the body.
Liposuction gained popularity by the 1980s as a fat reduction procedure, and it is still one of the most effective procedures. This invasive surgery, however, comes with a host of risks and a long downtime.
CoolSculpting
With the advancement in science, getting rid of stubborn fat without undergoing invasive surgery and exposing yourself to all the risks is no longer a dream. We can now get rid of our fats permanently with CoolSculpting, the only fat reduction treatment approved by the US Food and Drug Administration (FDA). It uses the concept of cryolipolysis or controlled cooling to eliminate stubborn fat. The fat cells are frozen and die off, and your body eliminates them naturally over time.
This treatment removes 20-25% of fat cells in the treated area each time. Since our body is unable to produce any new fat cells after the age of five, the fat cells that die after fat freezing will be gone forever. That is why CoolSculpting is used to remove unwanted fat in hard to lose areas, leaving behind a more sculpted body that we covet.
Credit: CoolSculpting
Therefore, is weight loss and fat reduction the same thing? Nope, not at all. When we lose weight, the size of our fat cells decreases, but the number of fat cells in the body remains the same. However, when it comes to fat reduction, like what Coolsculpting does, the fat cells are frozen and they die off, leaving us with a reduced number of fat cells in our body permanently.
With CoolScupting, your doctor will be able to perform spot reduction of fat in areas where your stubborn fat wouldn't budge and contour your body the way you like it. CoolSculpting can treat areas like the abdomen, flank (love handles), inner and outer thighs, banana roll, underarm, knee fat, double chin, bra fat, and even the cheeks under the guidance of an experienced doctor.
Credit: Pinterest
It is best to go to a doctor to make sure that you are a suitable candidate for CoolSculpting treatment because everyone is different. Your doctor will be able to work out the best treatment plan that is tailored for you. With no discomfort and no downtime, it is no wonder that CoolSculpting is gaining popularity as a fat reduction procedure in Singapore.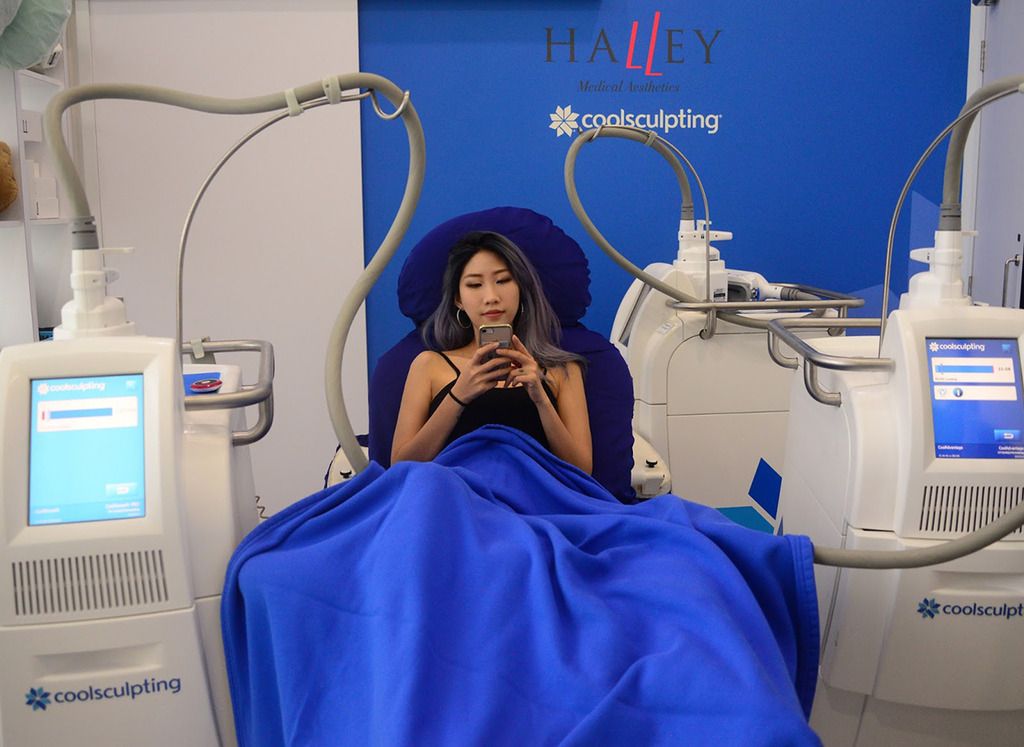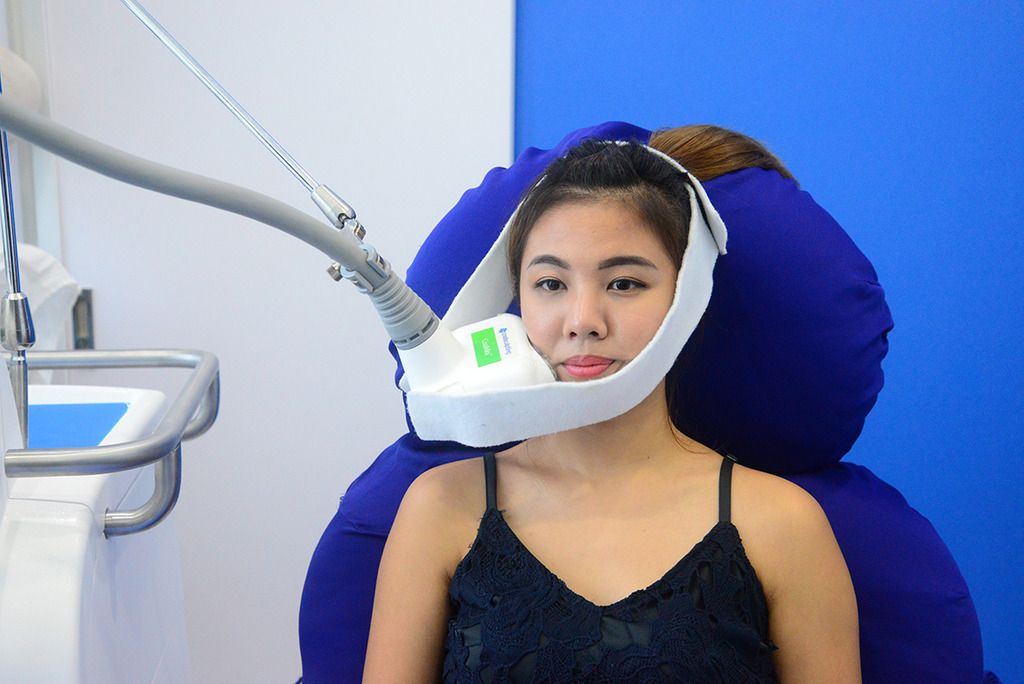 Book an appointment with Halley Medical Aesthetics to achieve your body goals. For busy working adults, Halley Medical Aesthetics also offers DualSculpting, the use of two CoolSculpting machines at the same time to help us reduce the treatment time by 50%, which is absolutely great news for time-starved people. If necessary, Dr.Terence Tan will also help you get on a weight management programme with the guide of their in-house nutritionist, to make sure that you get the body you want and stay healthy at the same time.

Halley Medical Aesthetics
277 Orchard Road #03-15
Orchard Gateway
Singapore 238858
Opening Hours
10:00 am – 9:00 pm Daily
Contact
Tel: +65 6737 8233