SPA OF THE WORLD™ RELAXING ESCAPE,
£XX
Leave skin feeling smooth and moisturised
with rich African Ximenia Scrub and Japanese
Camellia Body Cream. This luxurious duo
relaxes body and mind in no time.
FACIAL MASK DUO, £XX
Glow all season with this 100% vegan,
multi-masking duo.
Draw out impurities with the Himalayan Charcoal Purifying Glow Mask
while quenching skin with the British Rose Fresh Plumping Mask.
Christmas is fast approaching and heed my advice, do not wait till the last minute to shop for Christmas gifts. Jostling with the crowd is absolutely no fun.
The Body Shop has launched their Christmas collections and takes the stress out of your Christmas shopping. Shop from Advent Calendars to makeup and skincare sets that are not only pampering and adorable, and they also come in upcycled packaging to play a part in saving Mother Earth.
The Body Shop Advent Calendars
Leading the pack we have the Ultimate Beauty Advent Calendar from The Body Shop that is adorned with the iconic creatures of The Body Shop's Enchanted forest. The Deluxe and Ultimate Advent Calendars both pack 25 luxurious treats. While the Deluxe includes a full-sized Body Butter and 4 makeup essentials, the Ultimate features 14 full-sized favourites, including the Drops of Youth Bouncy Sleeping Mask and Oils of Life Intensely Revitalising Cream. December will definitely be a joyful month as you open up one box a day. All the lovely surprises!
These calendars offer more than a season of skin-loving surprises. They also set a 25-day challenge with small, fun tasks to help you get out, rejuvenate in nature and make the world a wilder place. After, the treat boxes transform into a picture puzzle that reveals even more beautiful beasts roaming in this enchanted forest.
With an on-going commitment to make the world a better, liveable place for us and our animal friends, and to make it engaging and participative, The Body Shop has included an eco-friendly fun, inspiring task printed on each box that you can embark on each day. And the fun doesn't just stop here because… flip 'em all over, you will discover that the empty treat boxes transform into another surprise – an animal character puzzle, featuring the clan of extraordinary creatures from the magical wilderness!
The Body Shop Ultimate Advent Beauty Calendar ($429) is now available at selected The Body Shop stores
The Body Shop Deluxe Advent Beauty Calendar ($199) is now available exclusively at Lazada.
Essential body care sets and accessories
Next, we have the essential body sets & accessories which draws inspiration from the winter forest. Feel the spirit of Christmas and with the vibrant packaging, and spot cute wildlife characters such as Olivia the Owl & Bella the Bear, and the super-cute critters hiding in the collection.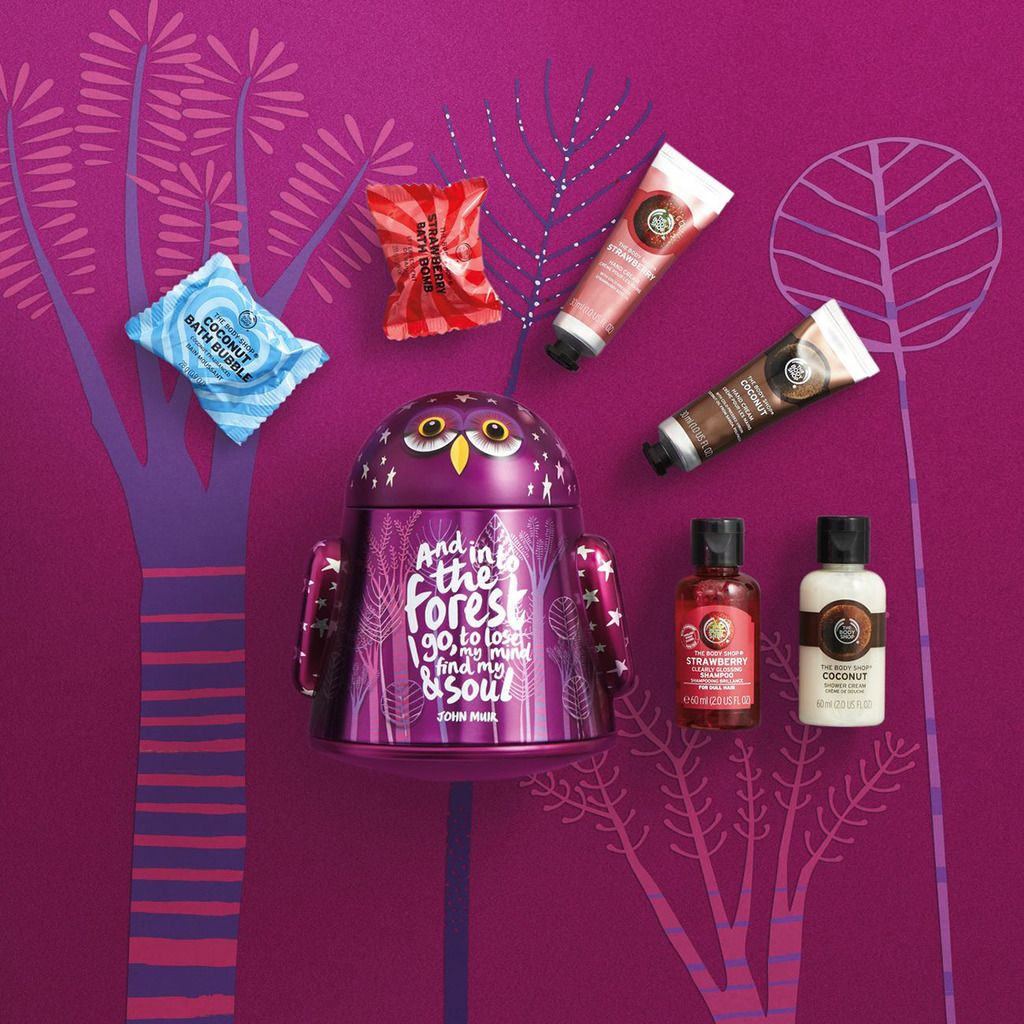 Winter makeup
There is no winter in Singapore but that doesn't mean that we can't draw makeup inspirations from the snowflakes and winter skies. For those of us who can't say no to sparkly and festive makeup for the holiday season, indulge in The Body Shop's The Sparkler in pink with frosted berries fragrance, 3 limited edition sparkling shades of Colour Crush lipsticks, liquid eyeshadows in gold, plum and holographic, and the Star Stamp liner. They are the perfect gifts for your makeup junkie bestie!
Bath and body seasonal range
After a year of hard work, take time to relax and slow down your pace this year-end. The bath and body seasonal range come with the newly introduced bath bombs to enchant your senses with its invigorating scents in cute boxes and recyclable bags.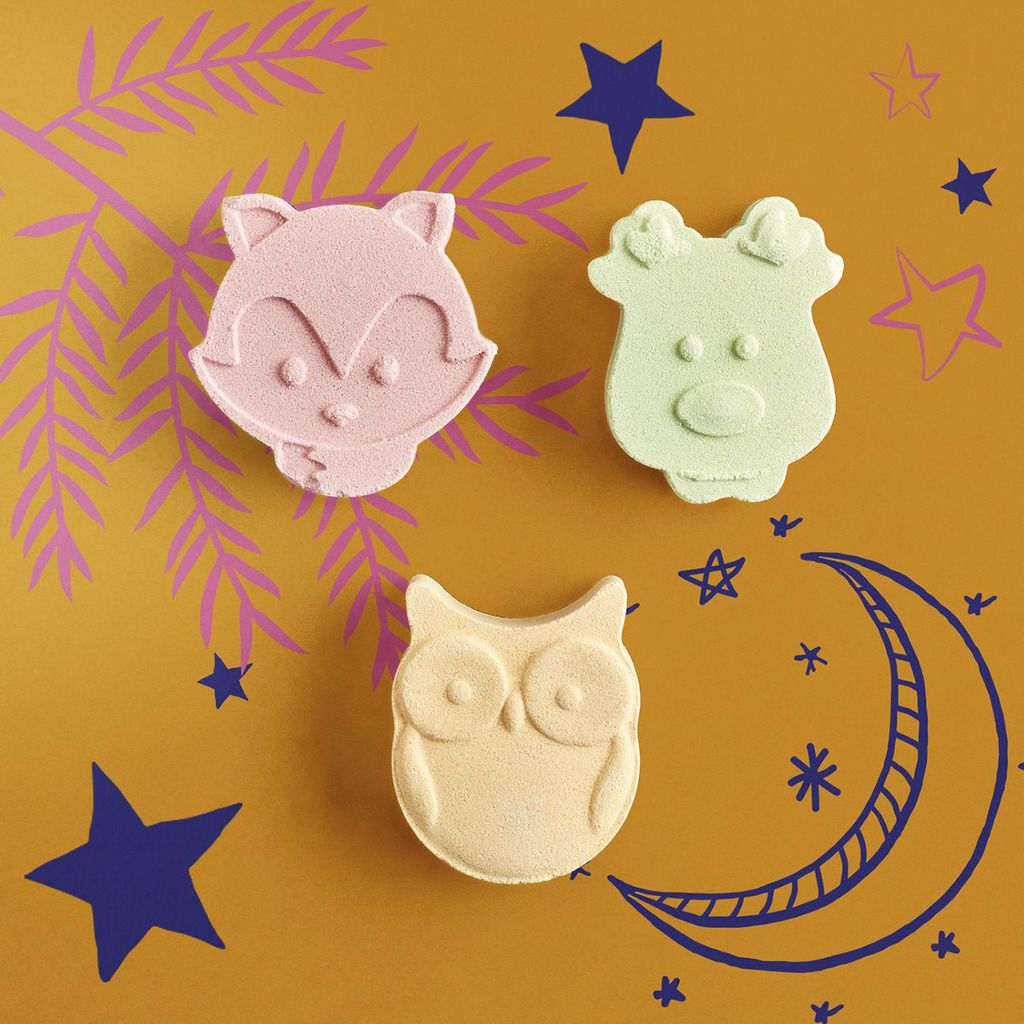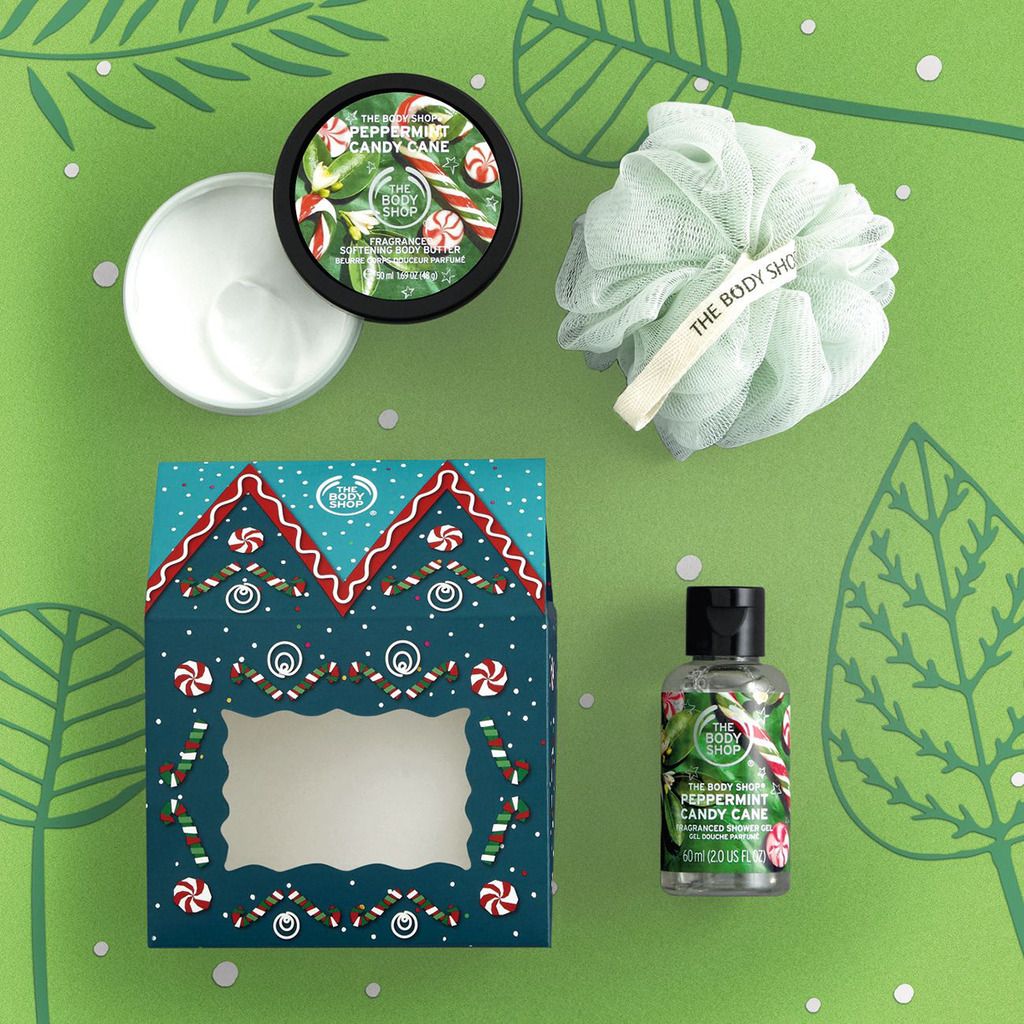 As part of The Body Shop's World Bio-Bridges Mission, every purchase big or small, will go towards supporting their partners, World Land Trust and Woodland Trust in helping to protect and re-wild over 10 million square metres of forest in England and Armenia, so that they can continue to enchant future generations with their revitalising beauty and biodiversity. Find out more at thebodyshop.com/re-wildtheworld.
The Body Shop Christmas collection is available at all The Body Shop stores islandwide.
.
GUARANana
extract from Brazil and green coffee extract from Ethiopia.
W eusable tin, this is a gift that never goese.
BRITISH ROSE PICKS, £XX
Enriched with the essence of Community
Trade British roses, get
all your bath and body essentials in one nature-inspired gift box.
PAMPER ALL SEASON
WITH
THESE SKINCARE & BODY CARE ROUTINES
FEEL FESTIVE
WITH THESE
SPECIAL EDITION
SEASONAL TREATS
PAMPER ALL SEASON
WITH
THESE SKINCARE & BODY CARE ROUTINES
FACIAL MASK DUO, $65
Glow all season with this 100% vegan,
multi-masking duo.
Draw out impurities with the Himalayan Charcoal Purifying
Glow Mask while quenching skin with the British Rose Fresh
Plumping Mask.