Ariana Grande is not just a superstar who produces sell-out platinum albums. Her impeccable and iconic style is also making waves and cemented her position as a fashion inspiration for many.
Credit: Billboard
Ariana Grande stands at 1.53m but her presence on the red carpet events and on the stage is anything but small. With a voice that spans four octaves and a sharp fashion sense to dress herself to play up her proportions, it is hard not to notice her although she is very petite.
Therefore, it makes perfect sense for petite ladies (yes that's me!) to look to Ariana Grande and pick up some styling tips from her to make ourselves look taller. Let's take a look at some of her iconic styles and see how we can adapt those to our everyday looks.
1. Heels (duh…)
I'm not trying to be Captain Obvious here but since sneakers have taken over our wardrobe, we sometimes left our heels at the back of our minds. If you are not so blessed in the height department, those heels are the surest way to add some height.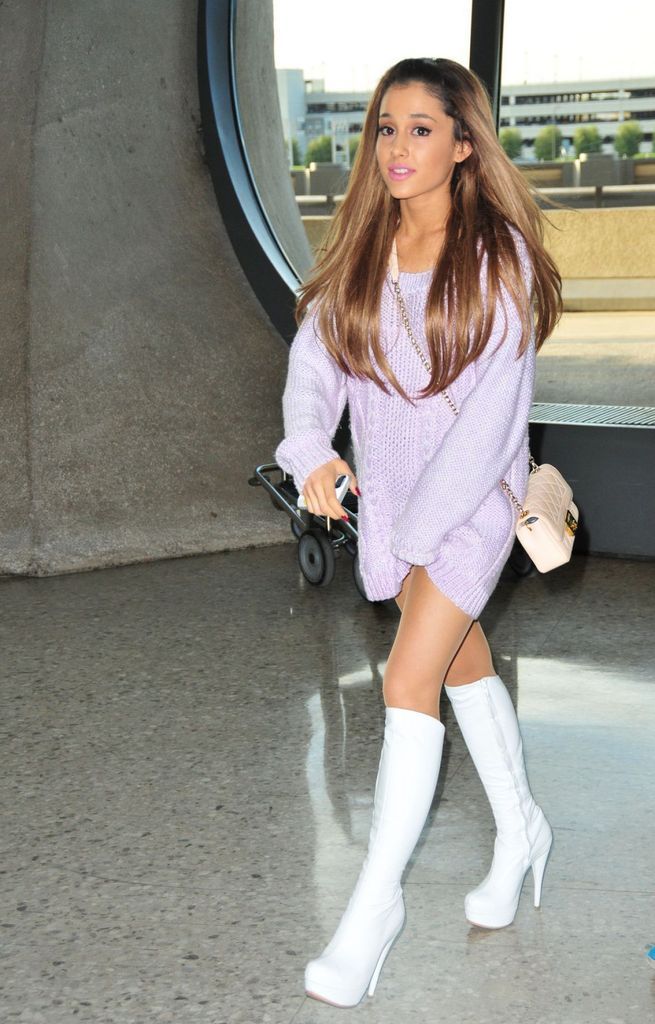 Credit: Pinterest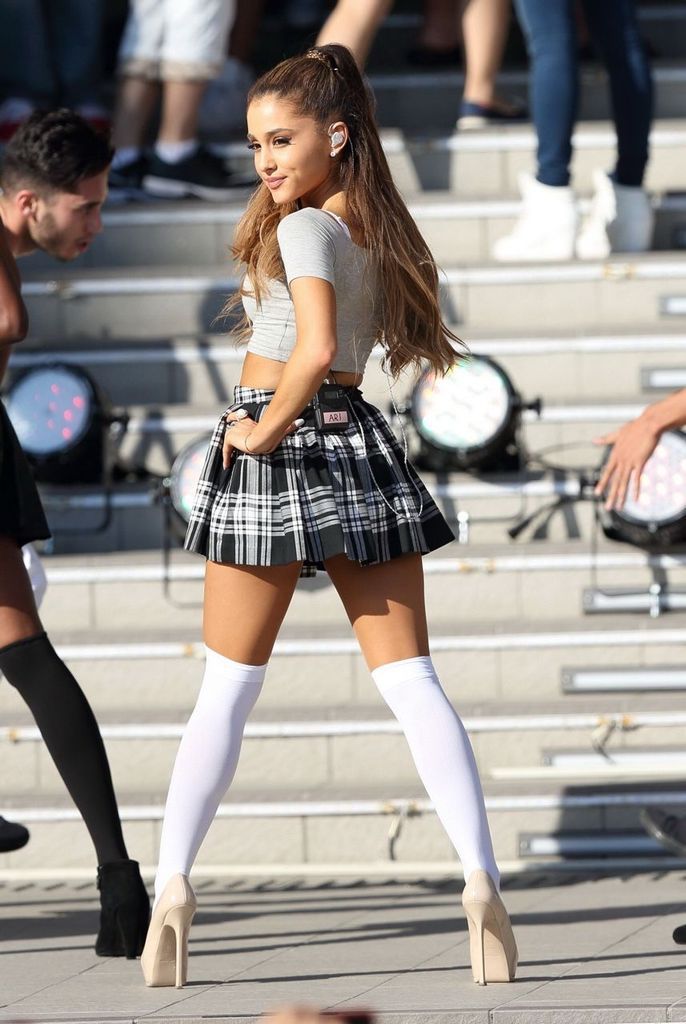 Credit: Pinterest
2. High-waisted anything
Petite ladies should always work on our proportions. The key for your look is to give the illusion of longer legs so as to look taller. Look closely at Ariana Grande's outfits and you will notice that she always goes for high-waisted bottoms. Even when she is wearing a dress, it will always be cinched at her waist. With that, she will create the illusion of longer legs, and together with her high heels, she will definitely look a few inches taller than she is.
Credit: Steal the Outfit
Credit: Andrew Lipovsky/NBC
Credit: Mike Coppola/Getty Images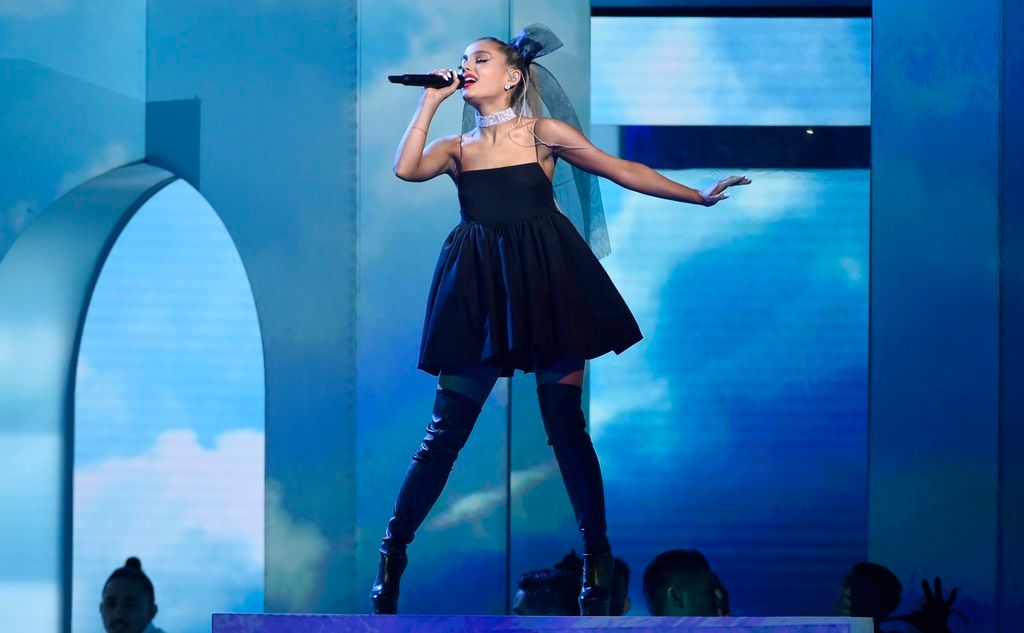 Credit: FarmWeek
3. Lampshading
Ariana Grande is also a fan of lampshading or the 'no pants' trend. For the uninitiated, lampshading basically means the pairing of an oversized top with a pair of boots to create a "big top slim bottom" look, just like a lampshade. Ariana Grande is often seen in oversized sweatshirts or hoodies, matched with a pair over over-the-knee boots. That, also gives the illusion of longer legs and is a sexy AF look. Since we are in Singapore, try oversized t-shirts or thinner sweaters, or over-the-knee socks with heels instead of boots to prevent yourself from drowning in your own perspiration from our tropical heat.
Credit: Celeb Mafia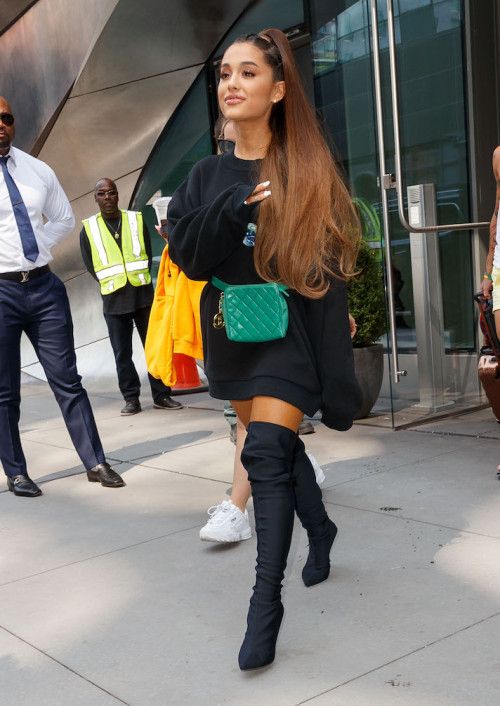 Credit: Gotham/GC Images
Credit: Twitter
Credit: Page Six