Wouldn't it be great if 'Aquaman' Jason Momoa joins you in your photoshoot? Well, apparently that happened to a pair of newlyweds in Hawaii.
Credit: Instagram @ericlm
Jason Momoa was filming some promo videos for 'Aquaman' when the actor hilariously crashed a couple's wedding photoshoot. While the pair of newlyweds were posing for their romantic wedding photos, Jason Momoa started posing in the background of their photos with his famous Aquaman trident.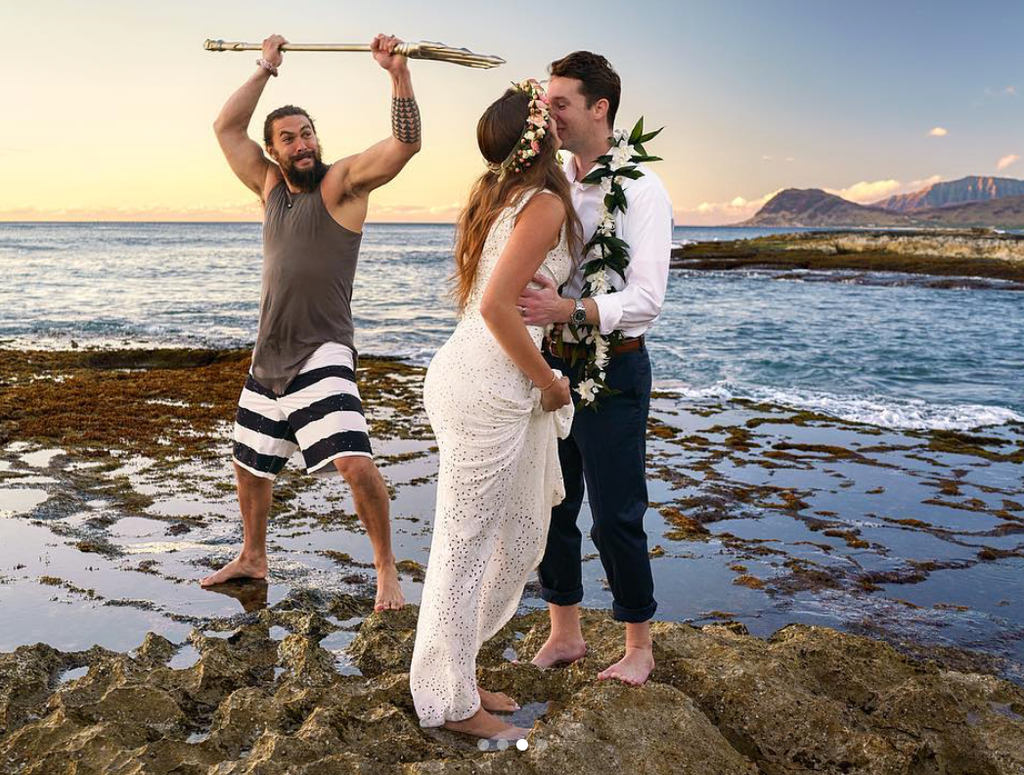 Credit: Instagram @ericlm
Photographer Eric Mansperger, of L'Amour Photography and Video, shared the images on Instagram with the caption, "When Aquaman goes Sasquatch he goes big."
If that isn't the best wedding gift the couple received, I don't know what is!