Are there times when you feel that it is impossible to draw your eyebrows evenly because both sides are uneven? And do you feel insecure when you head out without drawing your eyebrows, even though you are only going nearby for a quick supper?
Due to my facial bone structure, I have one brow higher than the other and the two scenarios above are all too familiar to me. Furthermore, I have sparse eyebrows and that didn't help a bit. I had my eyebrows embroidered for a few times but to be honest, the experiences weren't pleasant and were painful even though I was given numbing cream prior to the embroidery.
After one and a half year from my previous eyebrow embroidery, I was introduced to LA VIDA and I did my research on the company before heading down.
Opened in 2014, LA VIDA™ brow specialists have been very popular as they emerged with the most natural-looking eyebrows, semi-permanent eyeliner, and lip embroidery. Their eyebrow specialists are highly-trained and qualified professionals who are constantly learning new skills, techniques and technology, to create the best results for their clients.
I headed down to LA VIDA™ at one of their branch at White Sands. The place was cosy and the brow specialists there were really nice and friendly.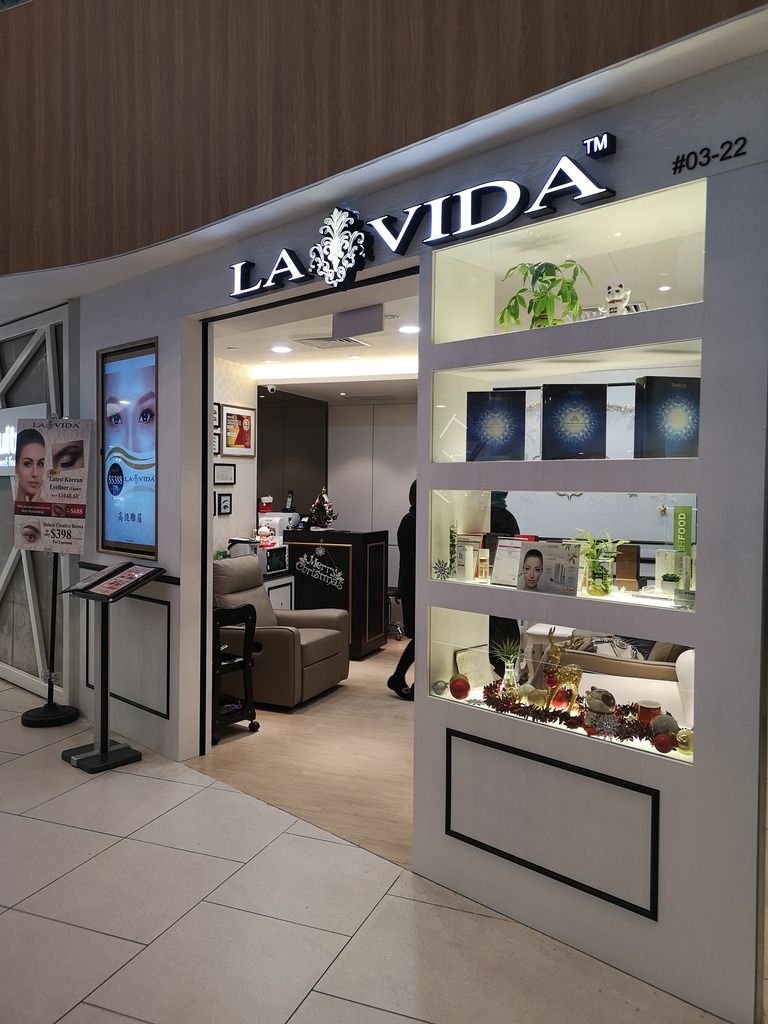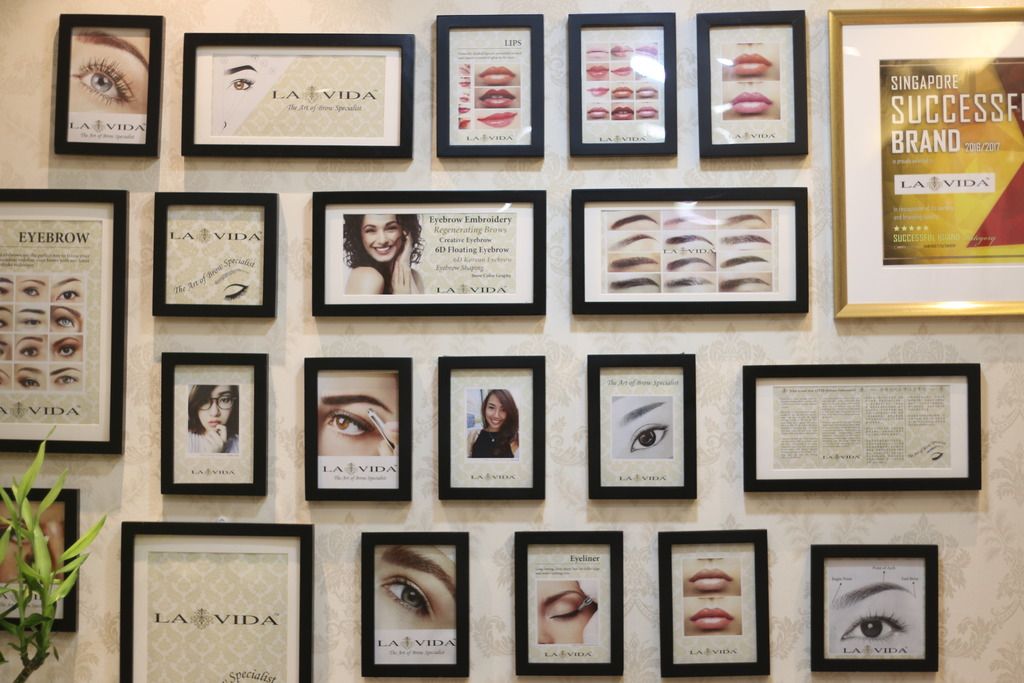 After removing my eyebrow makeup, I could still see the fading eyebrow colour from my previous embroidery.
The other side of my eyebrow.
I had a consultation with the eyebrow specialist before the embroidery and they made the effort to understand my preferences and my concerns. My brow specialist, Li Mei, suggested that I go ahead with Deluxe Creative Brows Embroidery to achieve the type of brows that will suit my everyday look!
What is Deluxe Creative Brow Embroidery?
Deluxe Creative Brows embroidery service is one of their highly rated semi-permanent makeup services. Using a micro-blade, small incisions are made along the brow line to mimic existing eyebrow hairs. Combining unique strokes in accordance with the growth of the eyebrow, individual brow strands are created with a natural three-dimensional tone. What's more, there is a complimentary consultation session by the brow specialists for a unique eyebrow design that will complement your facial features, skin tone and hair colour, and the embroidery can usually last up to 18-24 months!
Numbing cream was applied and it was left for 20-30 minutes.
Designing my brows!
Li Mei suggested that I extend the length of my eyebrows a little, and also helped me to balance my two brows so that they wouldn't look uneven.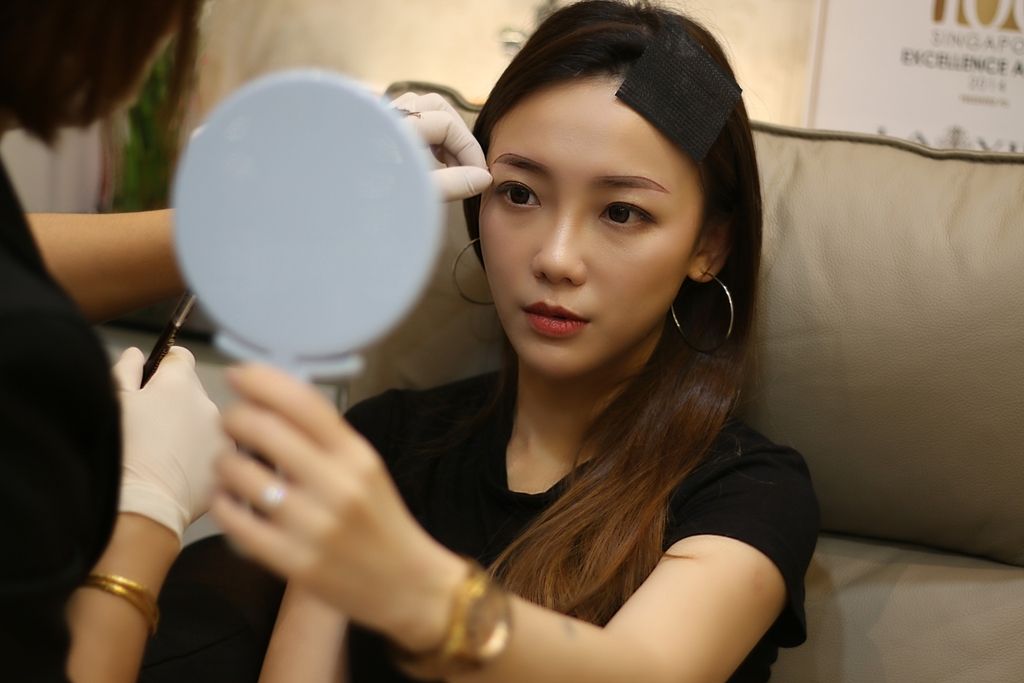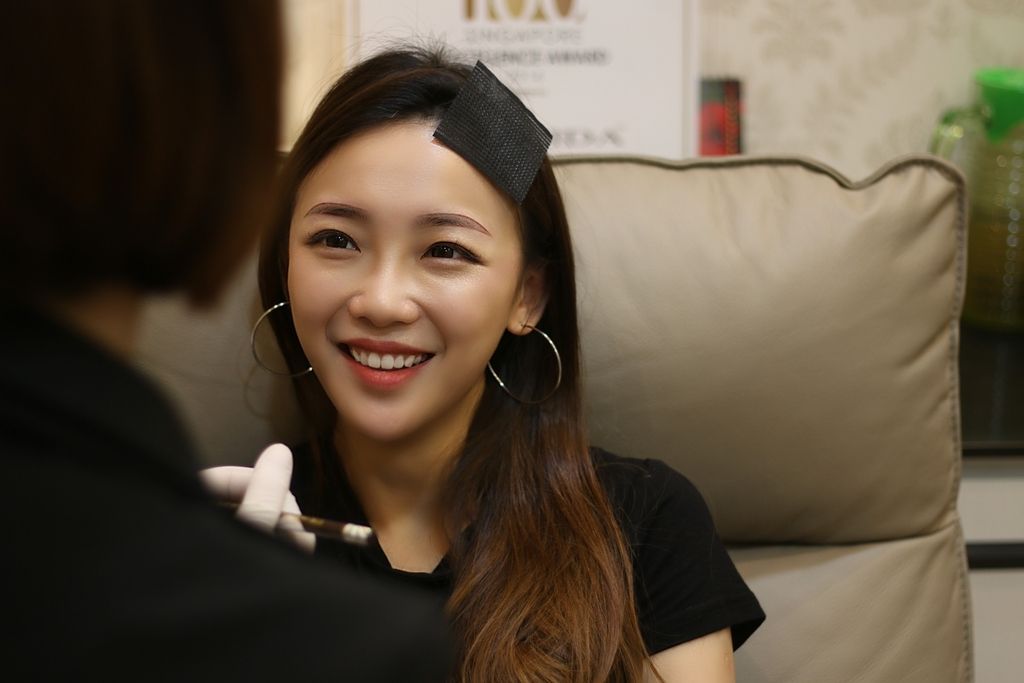 The eyebrow embroidery came soon after and to my surprise, there wasn't any pain. If you ask me to rank the pain level it is definitely 0/10. I'm not exaggerating because I know how pain feels like from my previous eyebrow embroidery experience. The whole process was comfortable and had a great experience at LA VIDA. Li Mei is very skillful as she 8 years of experiences under her belt. On her first few strokes, she was concerned that I might feel the pain and asked me a few times to make sure that I was alright.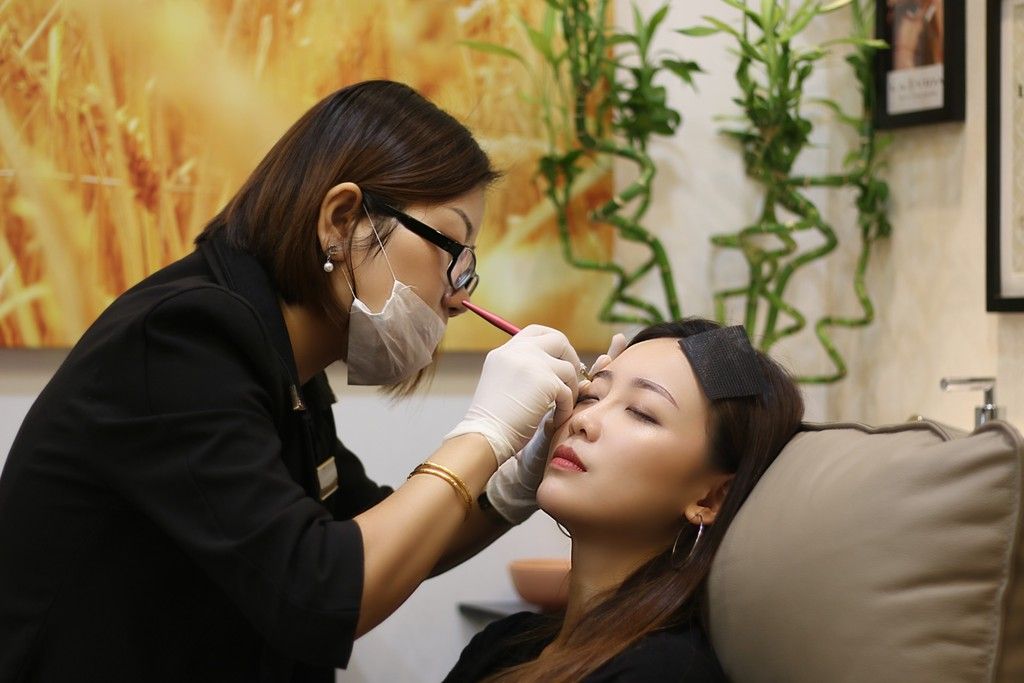 Li Mei did two rounds of embroidery on each eyebrow. To make sure that the brows are perfect, she was very detailed in her work. I really like how professional she is and how careful she was throughout the whole process. She even went to the extent of standing further away, moving back and forth to check how my eyebrows looked.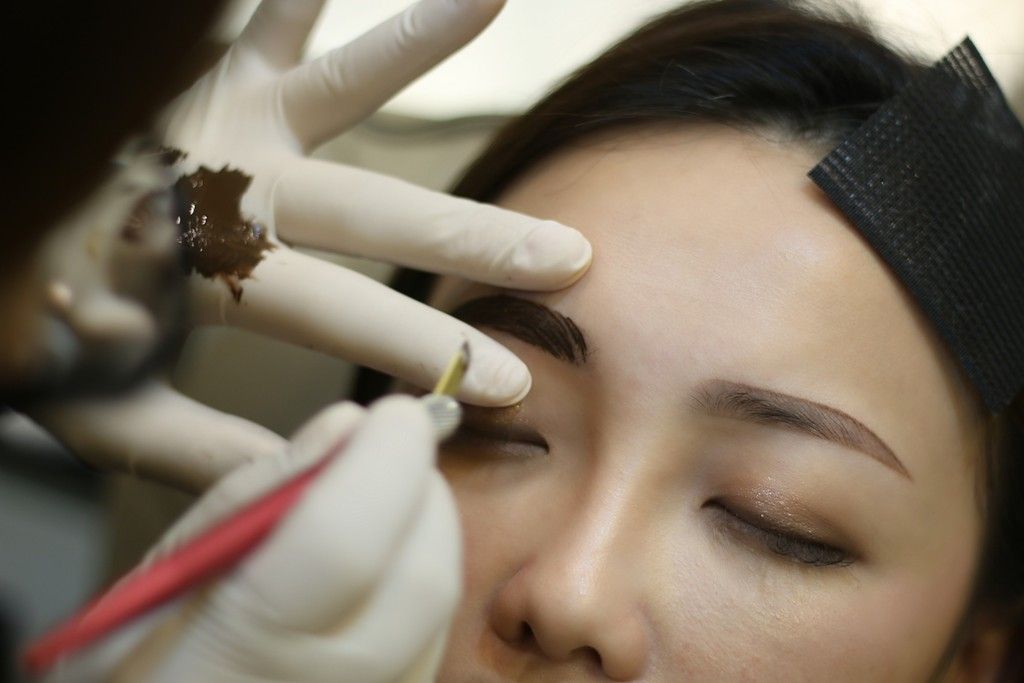 Tada! It's done! The whole session took roughly about one an a half hour to two hours. Look at my super satisfied face.
I was more than happy about my eyebrows! They are finally alive! I'm saying goodbye to filling in my eyebrows daily and saying hello to more beauty sleep!
LA VIDA™ also provides an after-care kit for brow maintenance. As instructed by the brow specialist, for the first 24 hours, keep your brows dry at all times. Refrain from peeling or scratching the area. How do I apply this soothing gel? I use a clean cotton bud and apply a thin layer of the gel on my brows in the morning and evening.
My eyebrows before and after LA VIDA's eyebrow embroidery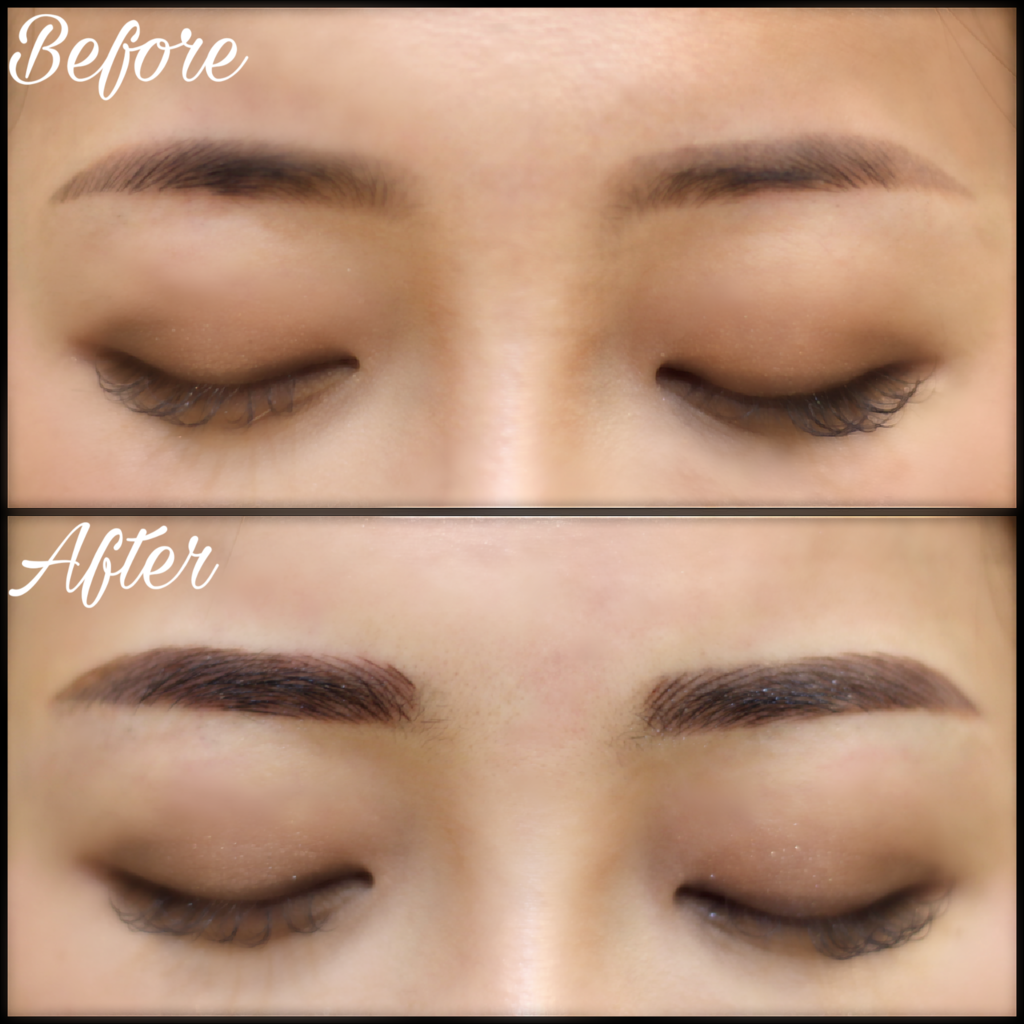 I look more awake with my brows now!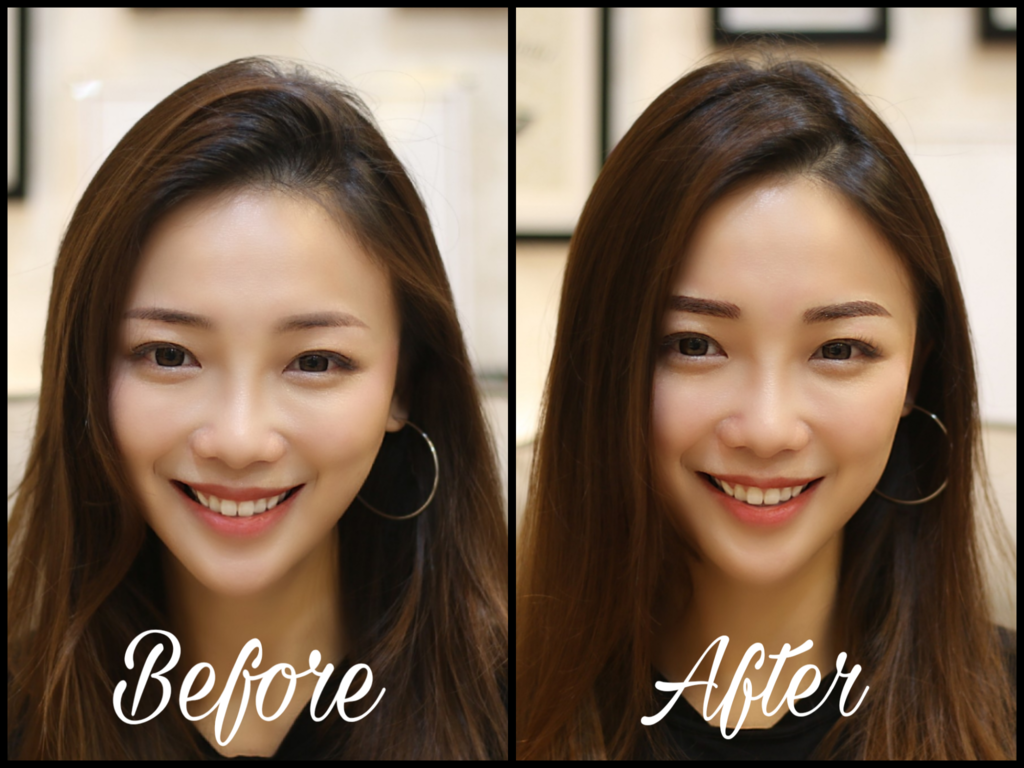 Semi-permanent makeup is getting more and more popular because of how convenient they are for busy working women like us.
There will be another complimentary touch-up session 30 days later so that the eyebrow embroidery can last for a longer time. I will keep you guys posted!
More about LA VIDA
The Art of Brow Specialist
Since its inception in 2014, LA VIDA™ has rapidly become a dominant player in the makeup industry and getting increasingly recognised by clients as the leading brow and lash specialty boutique. LA VIDA™ specialises in cosmetic artistry for eyebrows, eyeliner, lips where specialists design and create makeup looks that look so natural and effortlessly beautiful for the clients. These can only be achieved through extensive training, using highly skilled feather-stroke techniques and industry-leading safe colours by our specialists. LA VIDA™also provides some luxurious spa treatments for clients whom are always in pursuit of effective beauty solutions in an elegant, fully relaxing European inspired haven where luxury meets comfort, lifestyle and beauty all integrated into one.
Good News!
LA VIDA™ Great Eyebrow Promotion
As part of an on-going effort to bring on point eyebrows to everyone, LA VIDA™ will be offering their highly raved Deluxe Creative Brows embroidery service at a promotional priced of $398 (U.P$1369.60) plus a complimentary touch up session (worth $388) to all first time customers (by appointment), 23 years old and above, available at all of LA VIDA™ 7 outlets. Simply quote "Regina398".
With the right brows, it helps to shave years off our looks, creating the illusion of bigger eyes and an instant eyelid lift! With LA VIDA™ Deluxe Creative Brows, clients can expect fuller natural looking eyebrows to regain the confidence they rightfully owned and the confidence that comes with it!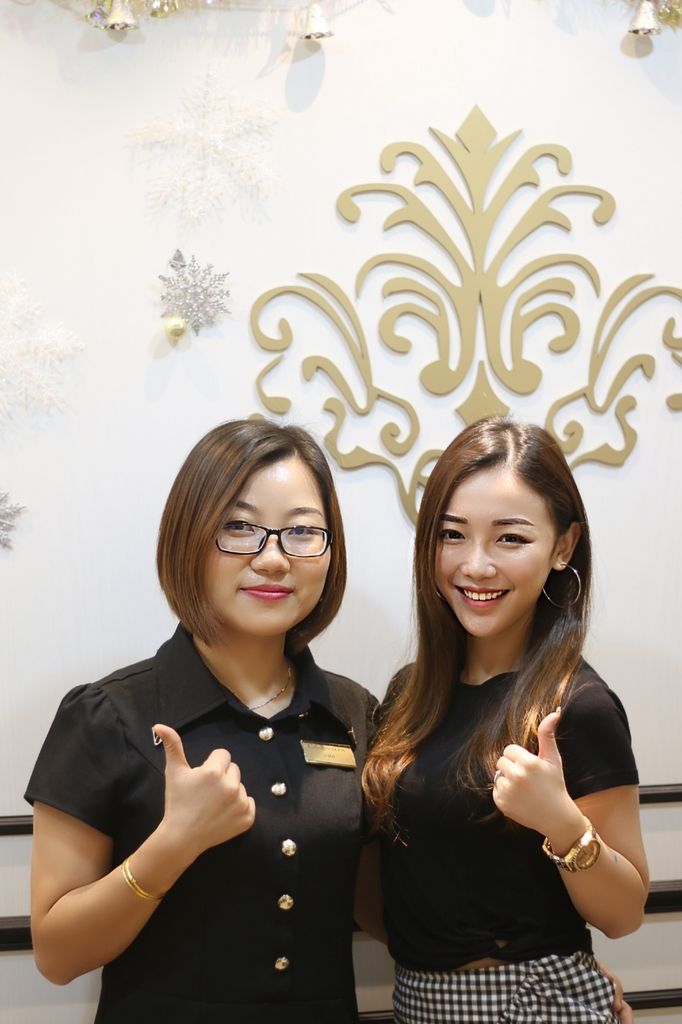 To learn more about LA VIDA™, please visit:
Outlet locations:
AMK Hub #B1-24, Tel: 6481 5484
Bedok Mall #01-27, Tel: 6384 3218
Bukit Panjang Plaza #03-12, Tel: 6465 4491
Grantral Mall @Clementi #01-09/10, Tel: 6774 7372
White Sands #03-22, Tel: 6241 9364
Lot One #02-02, Tel: 6769 3244
Northpoint City #B1-168 Tel: 6873 1168
By Regina Tey
http://blog.myfatpocket.com/reginatey/2019/01/la-vida-deluxe-creative-brows-embroidery-review/